The Ruthenium and 24kt Gold Enhanced Morgan Silver Dollar Collection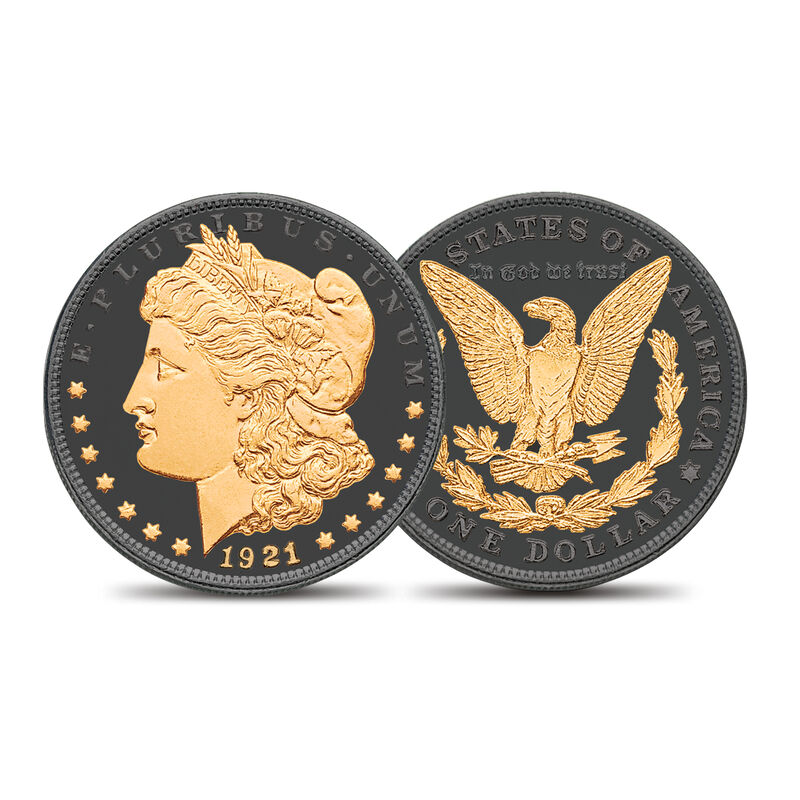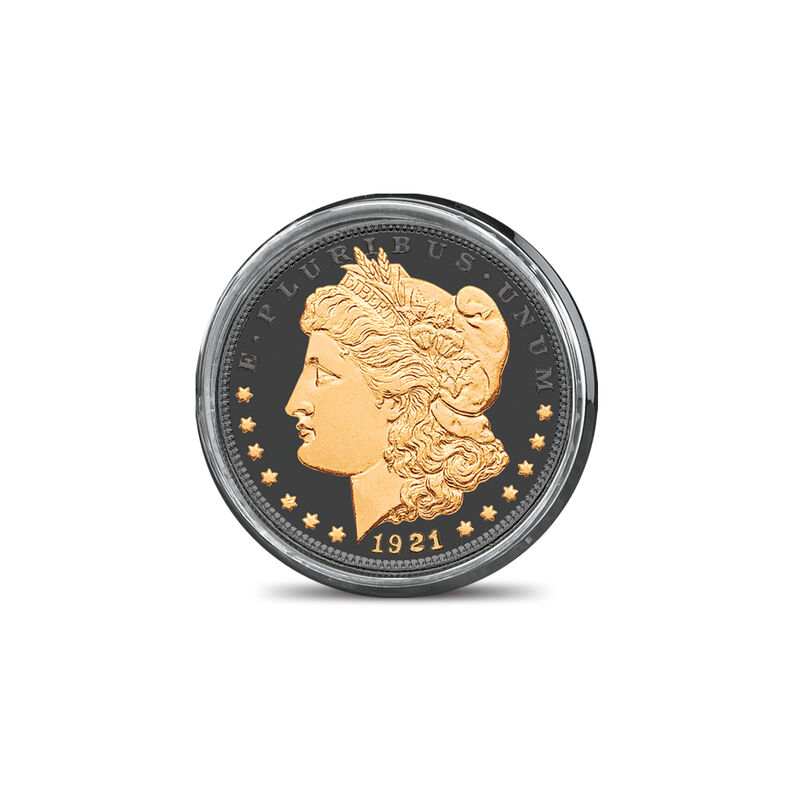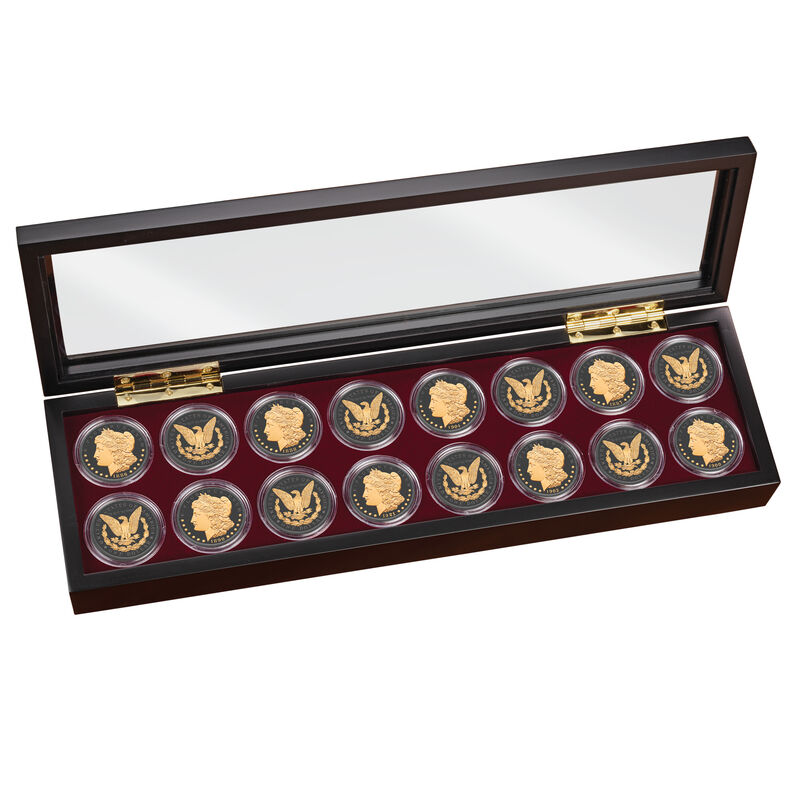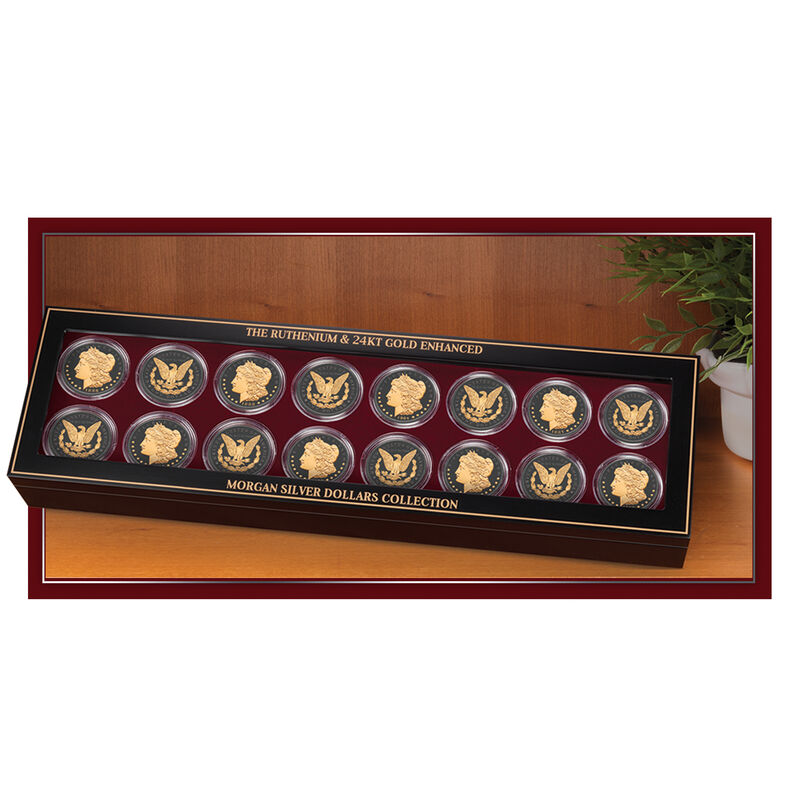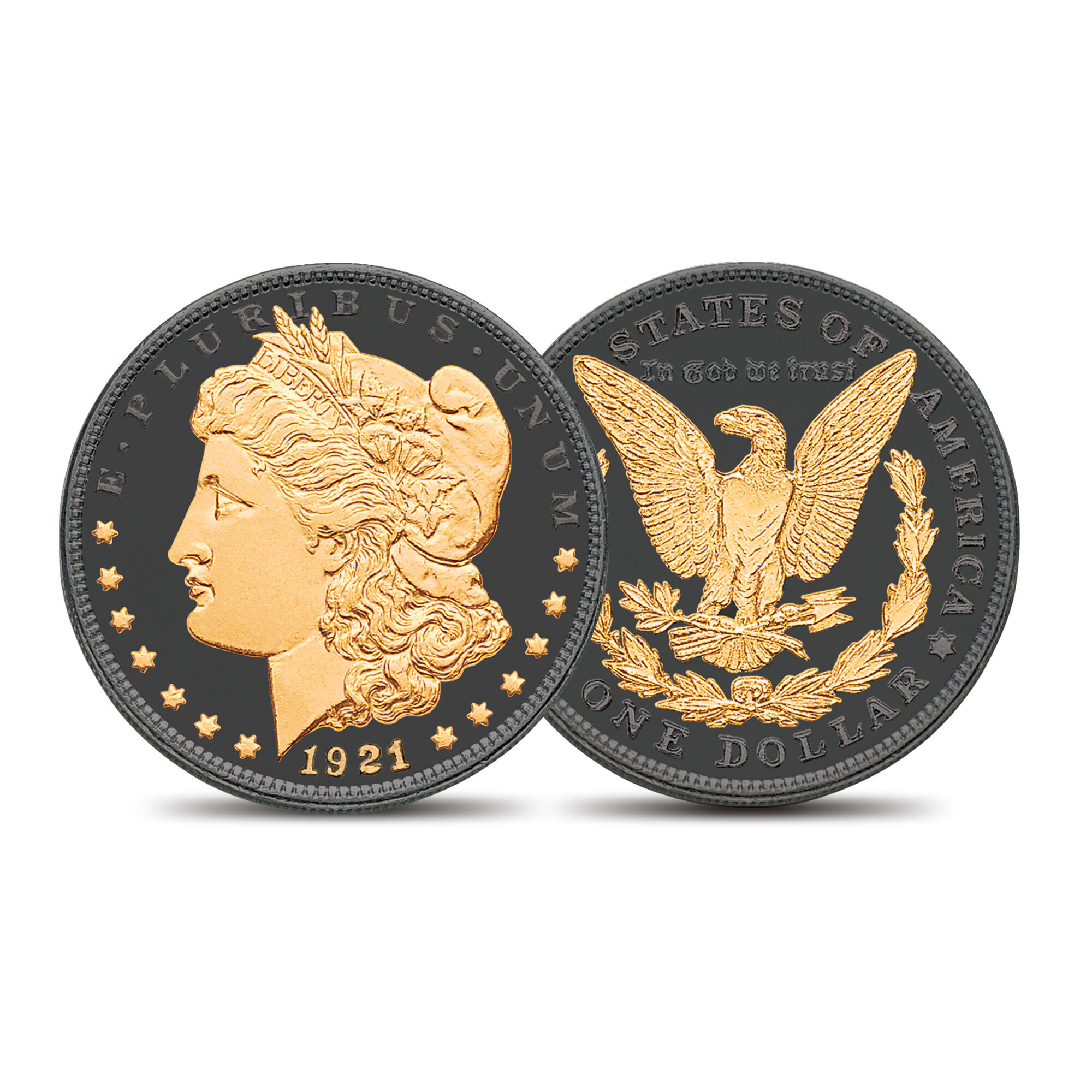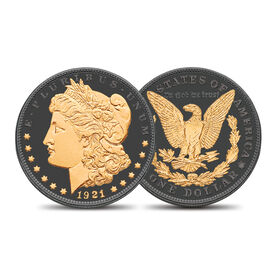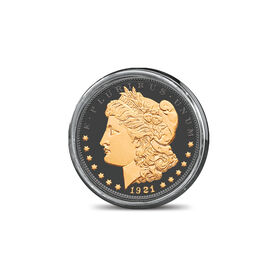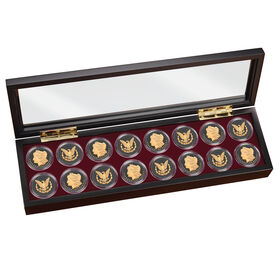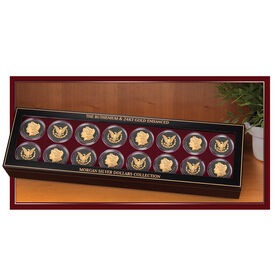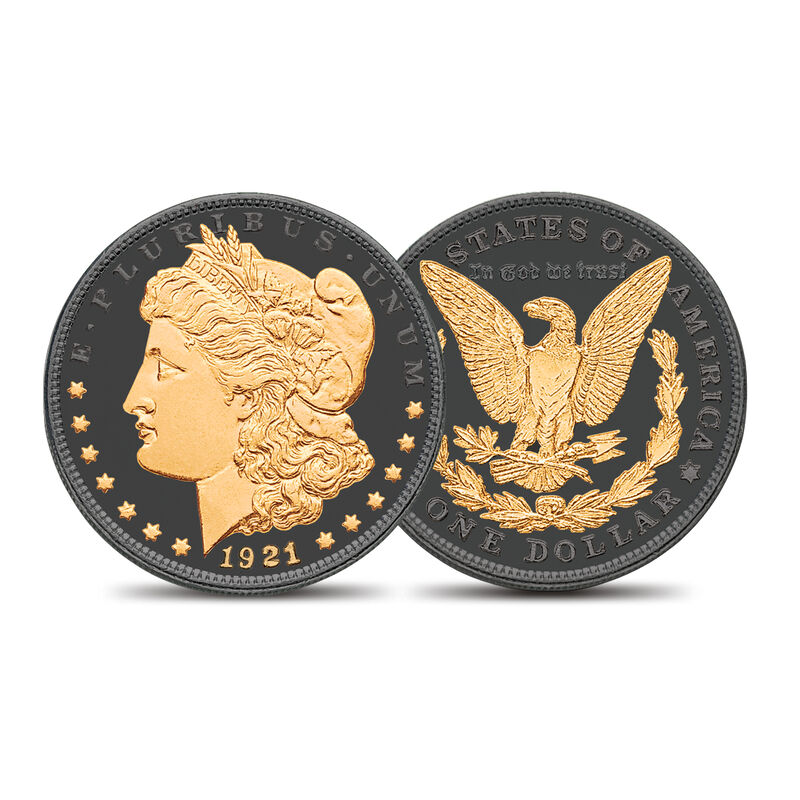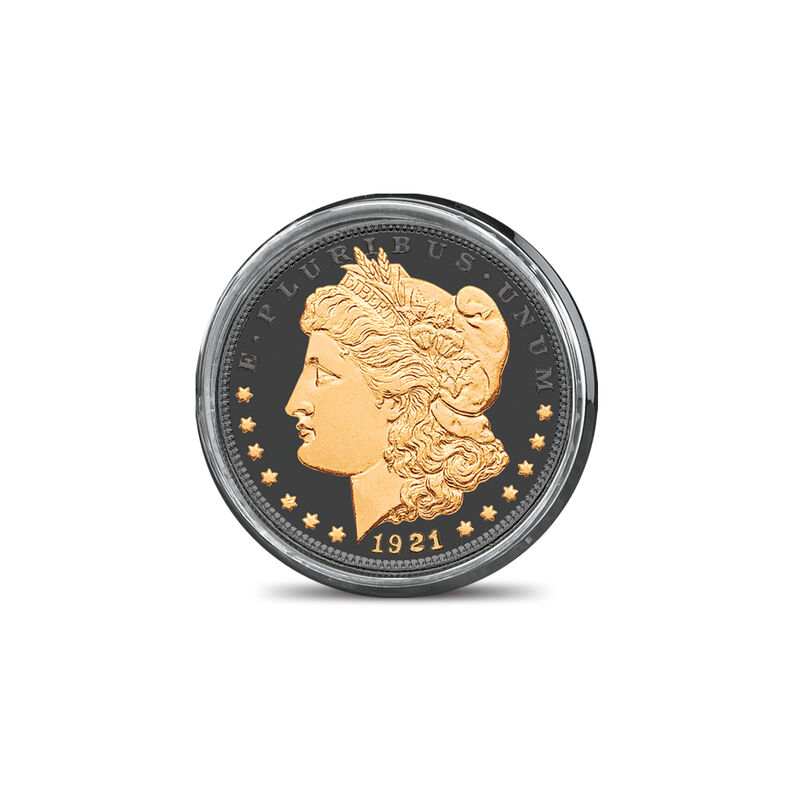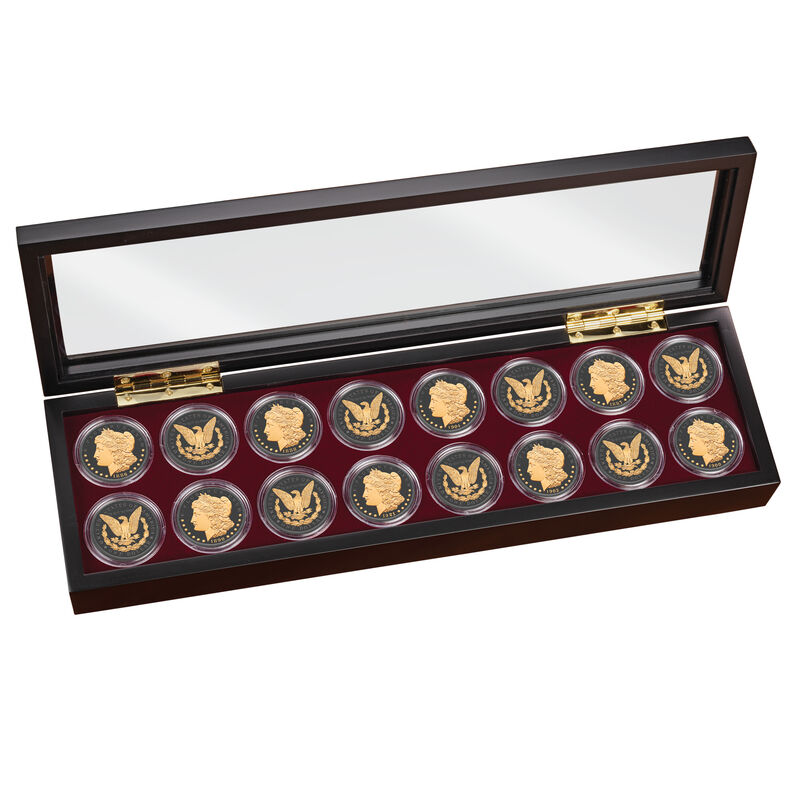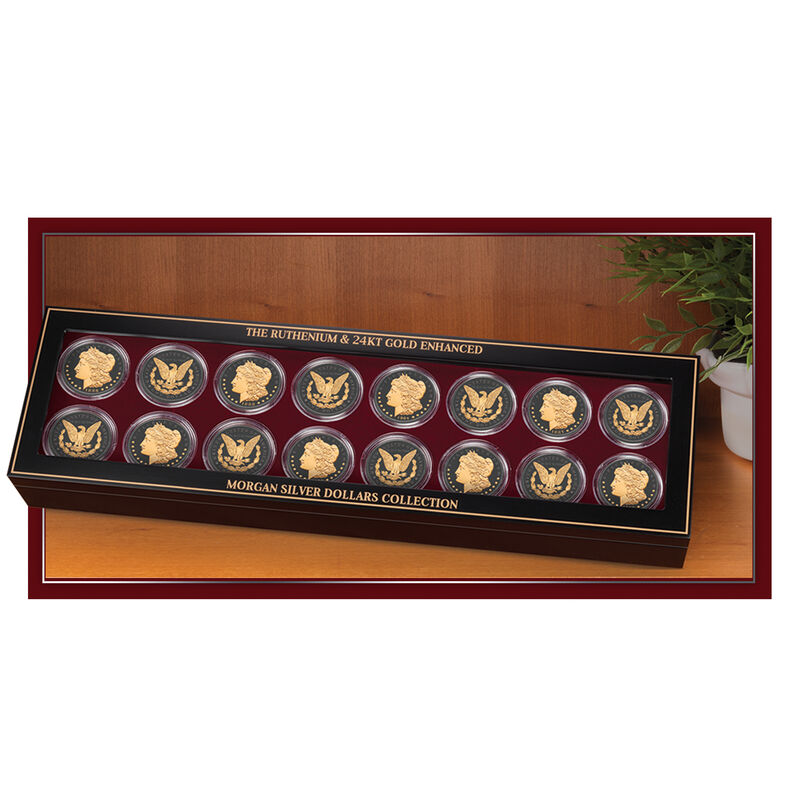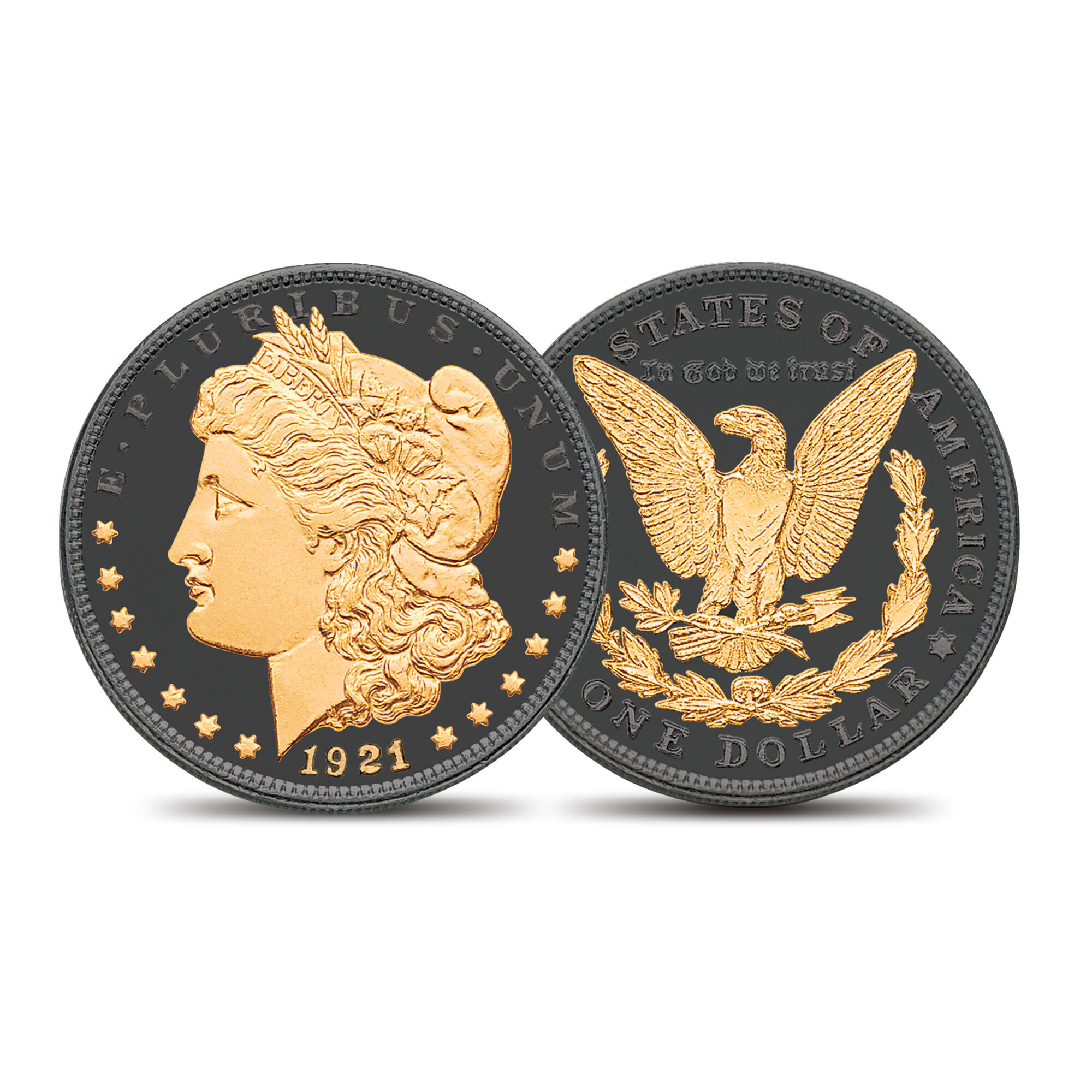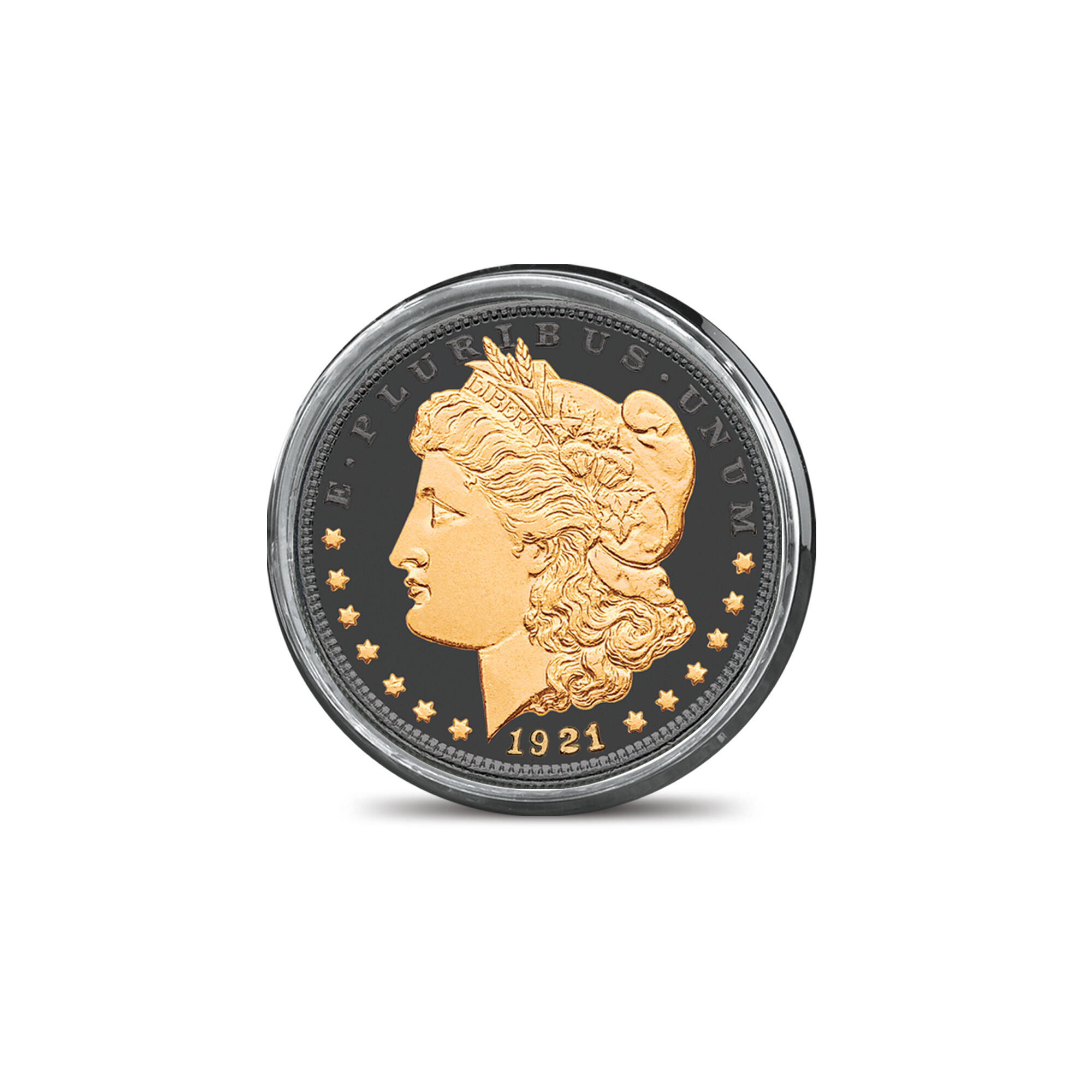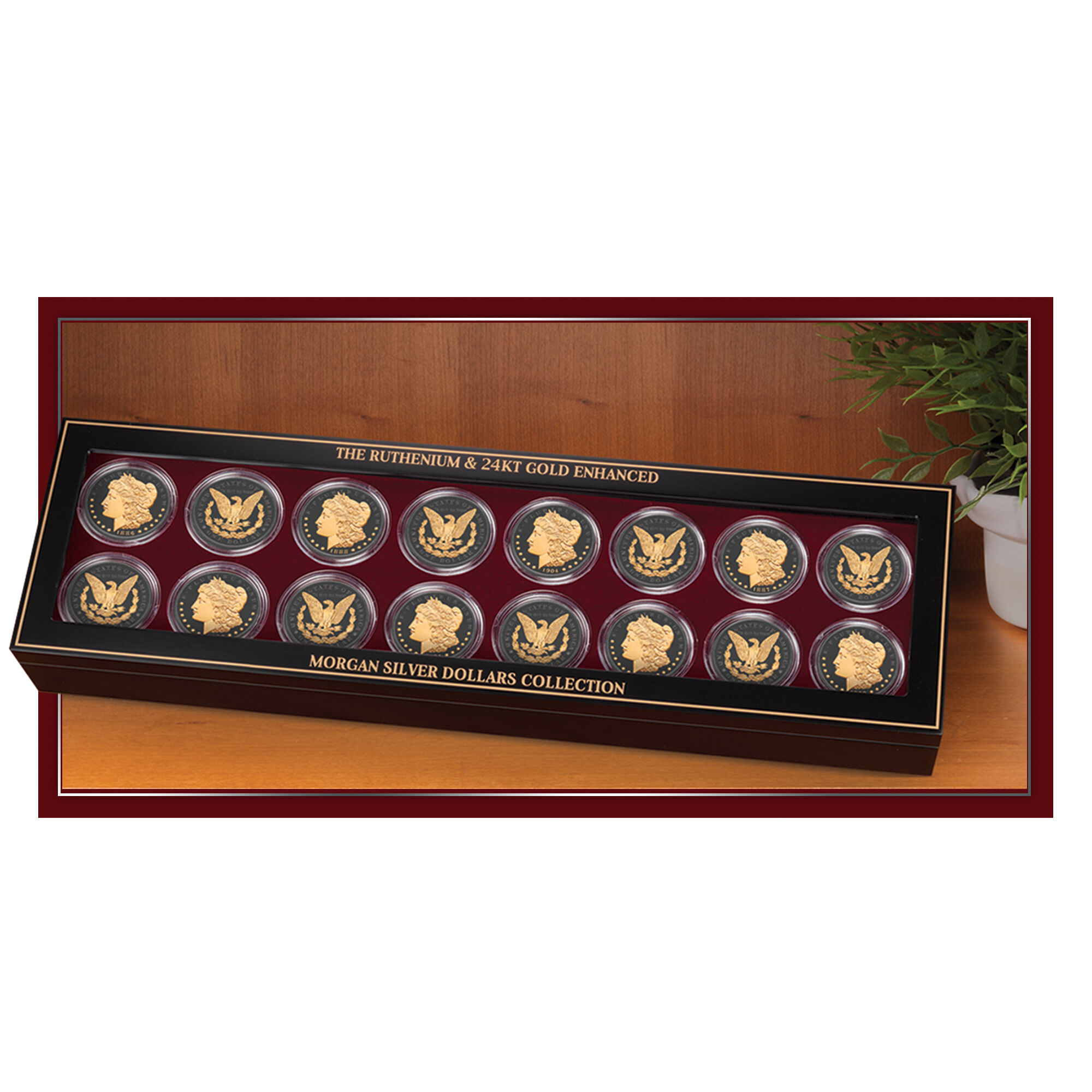 Experience the luxury of 24kt gold and ruthenium…
Honor the Morgan dollar's celebrated place in American history with a superb collection of uncirculated 90% pure silver dollars that are accented in the brilliance of glittering 24kt gold and the deep midnight hue of pure ruthenium.
The collection features 16 coins in original uncirculated condition, and is guaranteed to include the key first-year 1878 coin and the final-year 1921 coin spanning the entire history of this coveted collector favorite.
The rich layering of pure ruthenium, a precious metal that is 100 times rarer than gold, set against the decadence of 24kt gold masterfully creates a visually stunning collection you'll be proud to own and pass on to future generations.
A deluxe wooden display designed to perfectly showcase this stunning collection is included at no additional charge.
Show Less
Show More
$199
per coin
You will receive one coin every other month.
Precious ruthenium and 24kt gold create coins beyond compare.
One of America's most beautiful and sought-after coins, the Morgan Silver Dollar is now transformed into a true work of art through a specialized process. Each 90% pure silver dollar in this 16-coin collection has been skillfully embellished with rich dark ruthenium, one of the world's rarest precious metals, and 24kt gold layering to accentuate its iconic design. The crisp contrast of the glittering gold against the dark ruthenium background allows you to appreciate the subtle nuances of this iconic design in a way never before possible.

Price is subject only to possible adjustment if needed for unusual market conditions. You will receive one coin every other month. A spectacular wooden display case is also included at no additional charge and will arrive at about the same time as your second shipment.
Product Specifications:
Coins Included: 16 Morgan Silver Dollars enhanced with pure ruthenium and 24kt gold.
Display Material: Wooden
Display Size: 16" Wide x 4-3/4" Deep x 4-3/4" Tall (Closed).

Item #:1798-0061