The Mount Rushmore Commemorative Art Print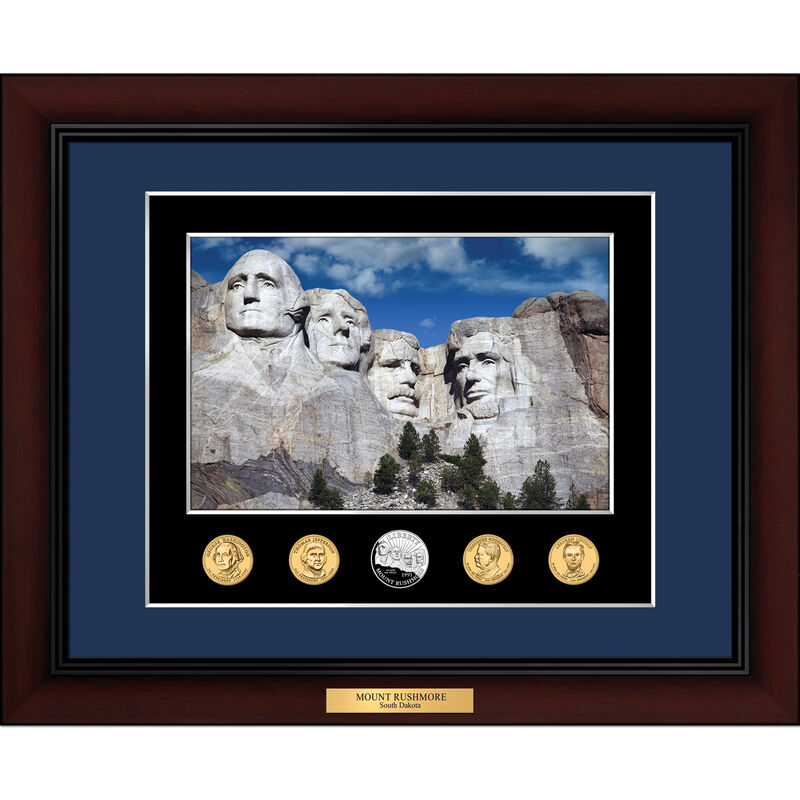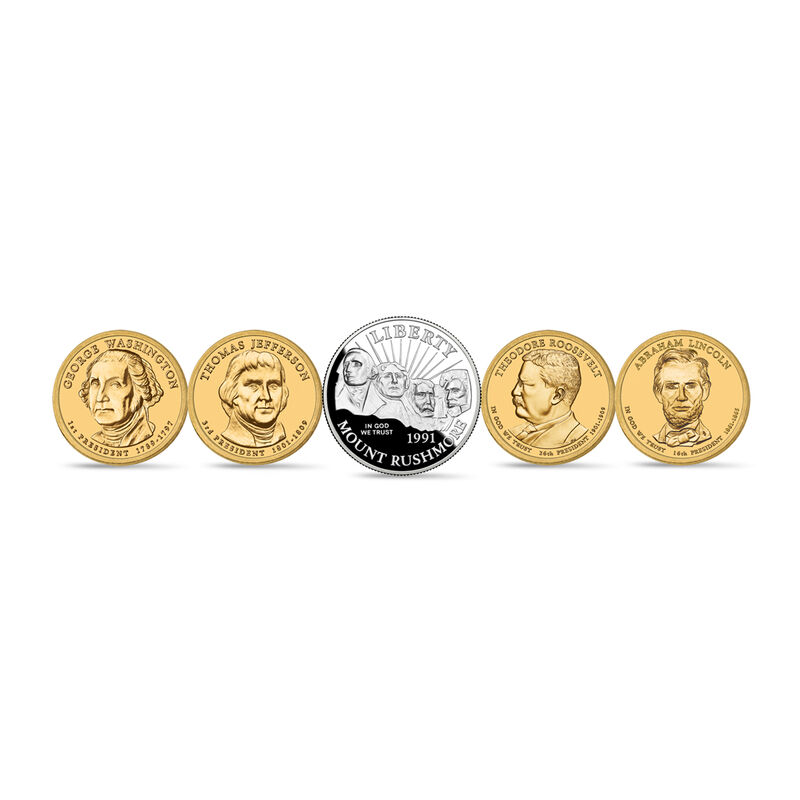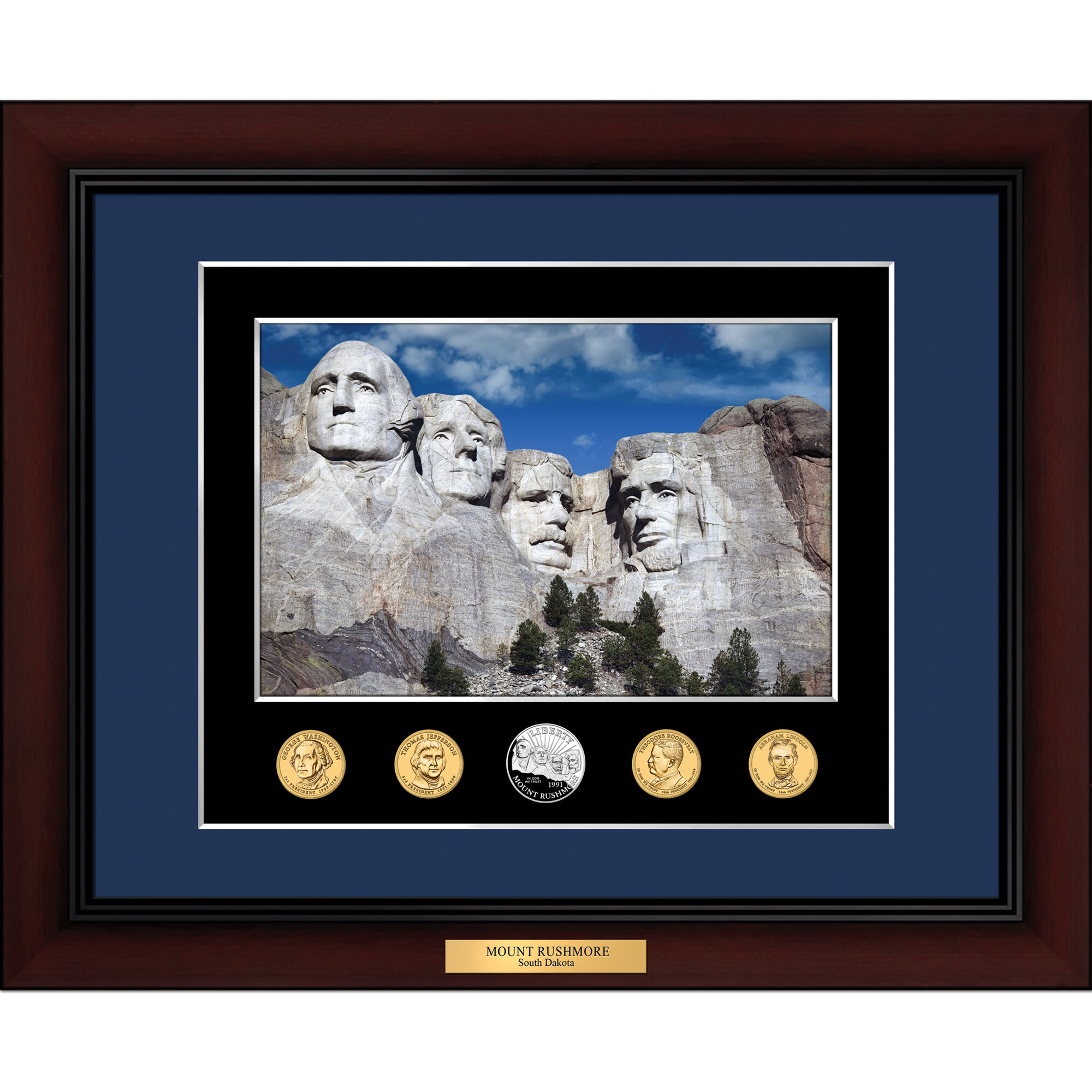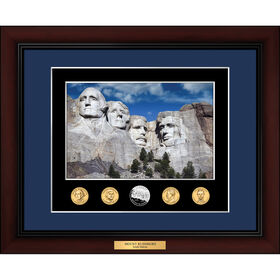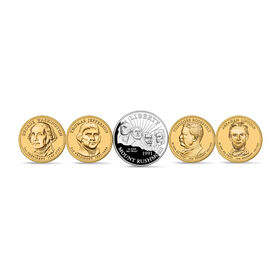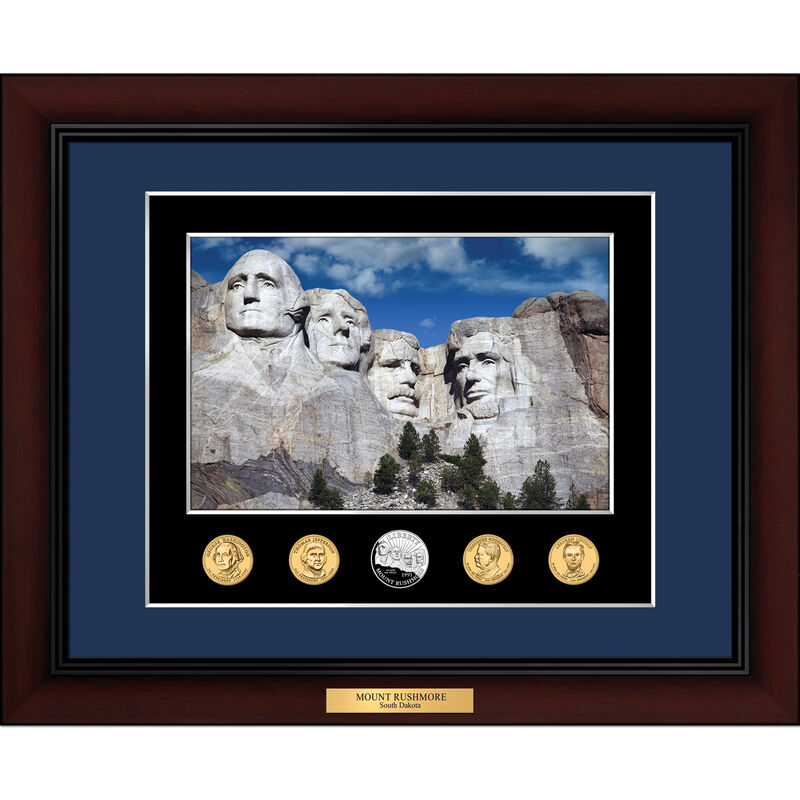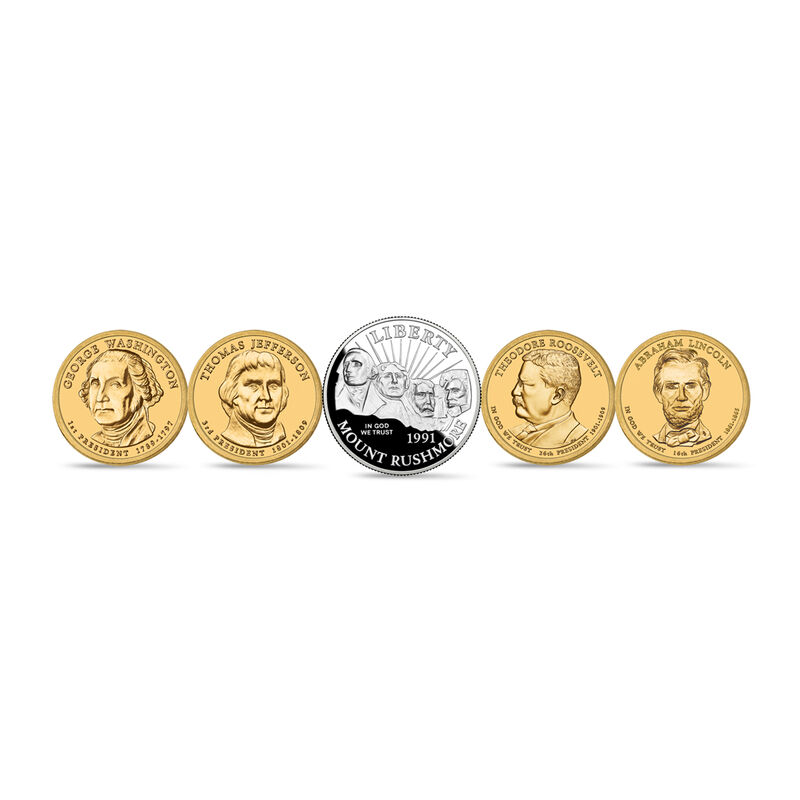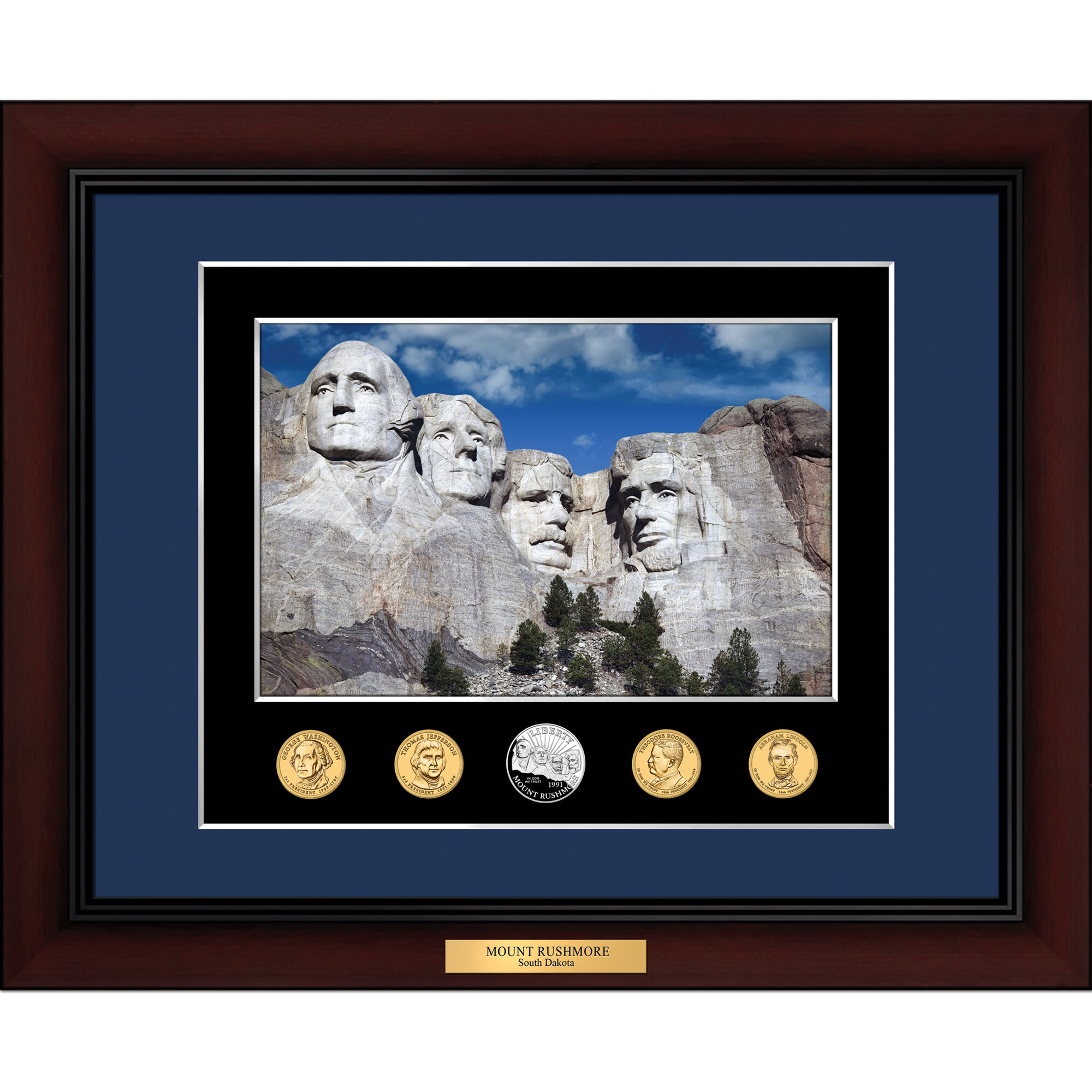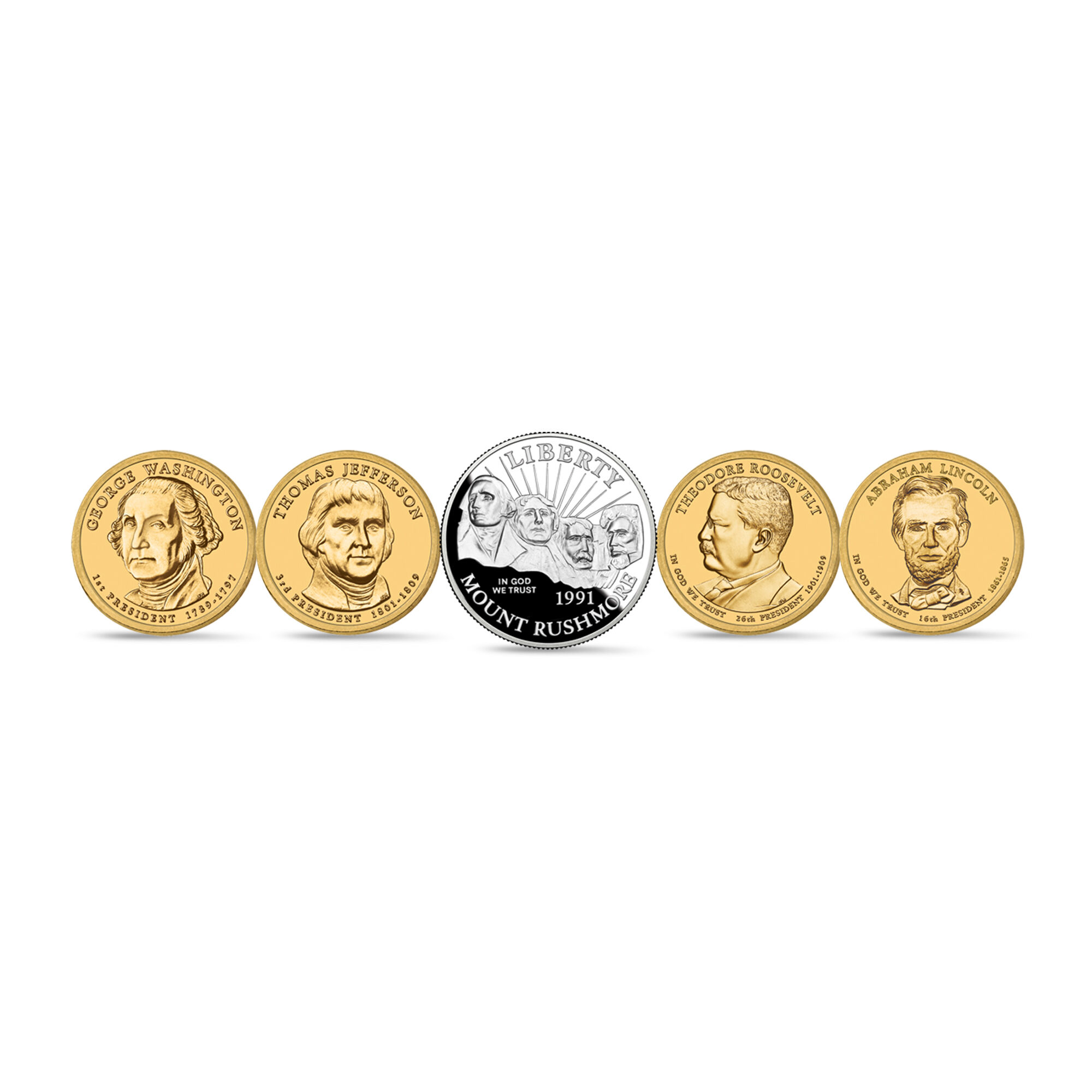 A tribute to a beloved national treasure.
A full-color, framed art print featuring a spectacular portrayal of Mount Rushmore and the four esteemed presidents whose images are carved into the granite face of the mountain: George Washington, Thomas Jefferson, Theodore Roosevelt and Abraham Lincoln.
Includes a proof quality Mount Rushmore Half Dollar issued in 1991 to mark the 50th anniversary of Mount Rushmore's completion plus four golden Presidential Dollars that honor the presidents featured on the memorial presented in gleaming never-circulated condition.
Printed on archival-quality paper and professionally matted and framed.
Proudly produced in the U.S.A.
Arrives fully assembled and ready to hang with a sawtooth hanger.
Show Less
Show More
A beautiful full-color fine art print featuring five historic U.S. coins!
Following fourteen years of painstaking labor, the Mount Rushmore National Memorial in South Dakota was officially completed in 1941. The masterwork of sculptor Gutzon Borglum and renowned as the "Shrine of Democracy," it has become one of the best-known symbols of the United States. This print reveals the scale…beauty…and extraordinary craftsmanship of this amazing sculpture — and brings it dramatically to life with its vivid colors and crisp resolution. It is also beautifully enhanced with five genuine U.S. coins issued to commemorate the completion of Mount Rushmore and honor the four presidents memorialized on this historic monument. Together, the print and coins form an impressive presentation that will look sensational wherever you decide to display it.
Product Specifications:
Coins Included: One each: 1991 Mount Rushmore Commemorative Half Dollar, 2007 Washington Dollar, 2007 Thomas Jefferson Dollar, 2010 Lincoln Dollar, 2013 Theodore Roosevelt Dollar
Display Material: Wooden Frame with Acrylic Panel
Display Size: 13" High x 16" Wide

Item #:11228-0011