25 Years of Native American Golden Dollars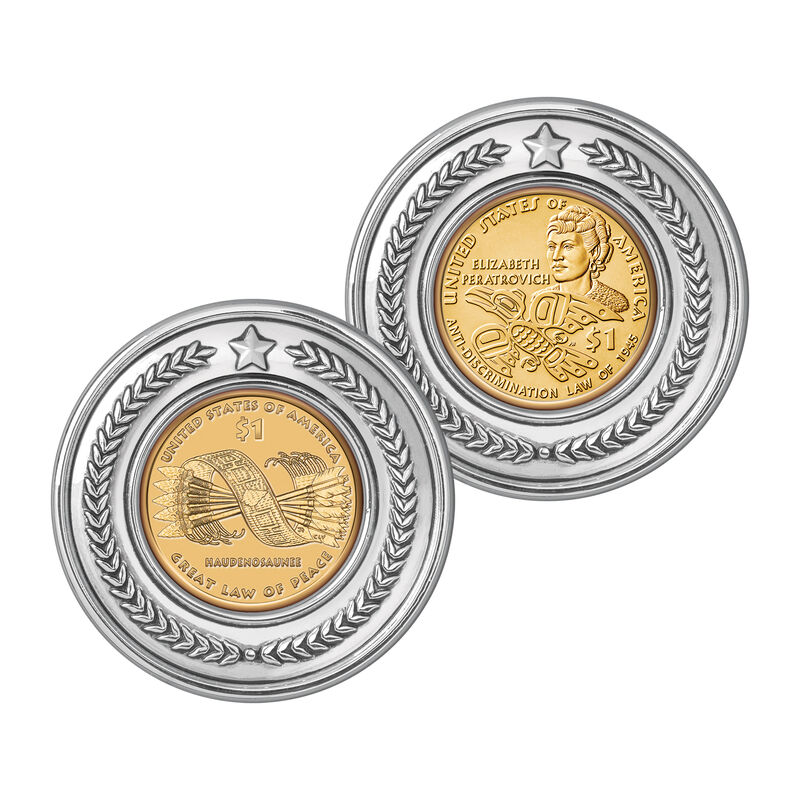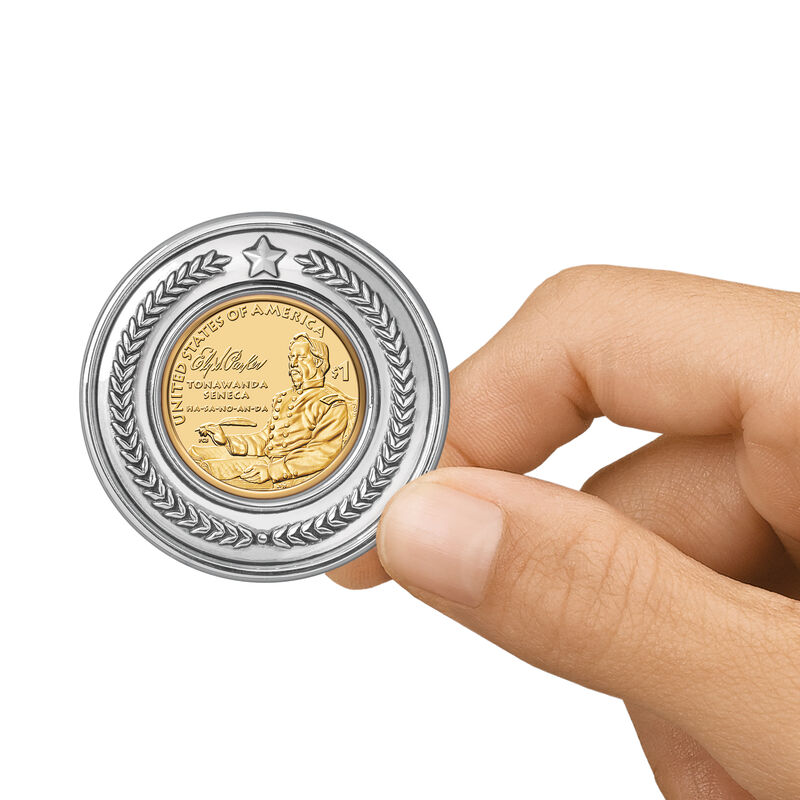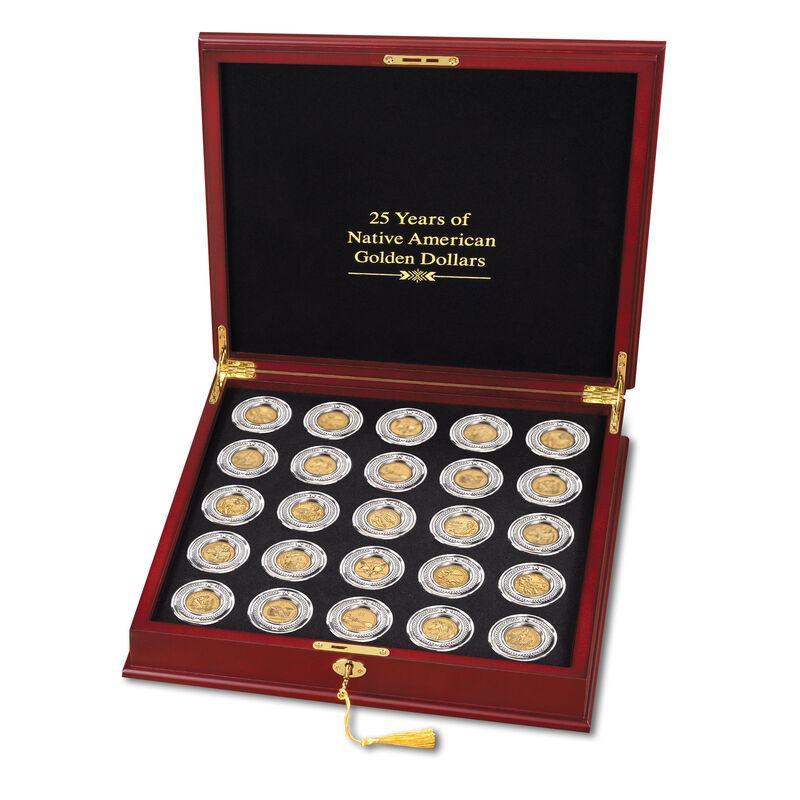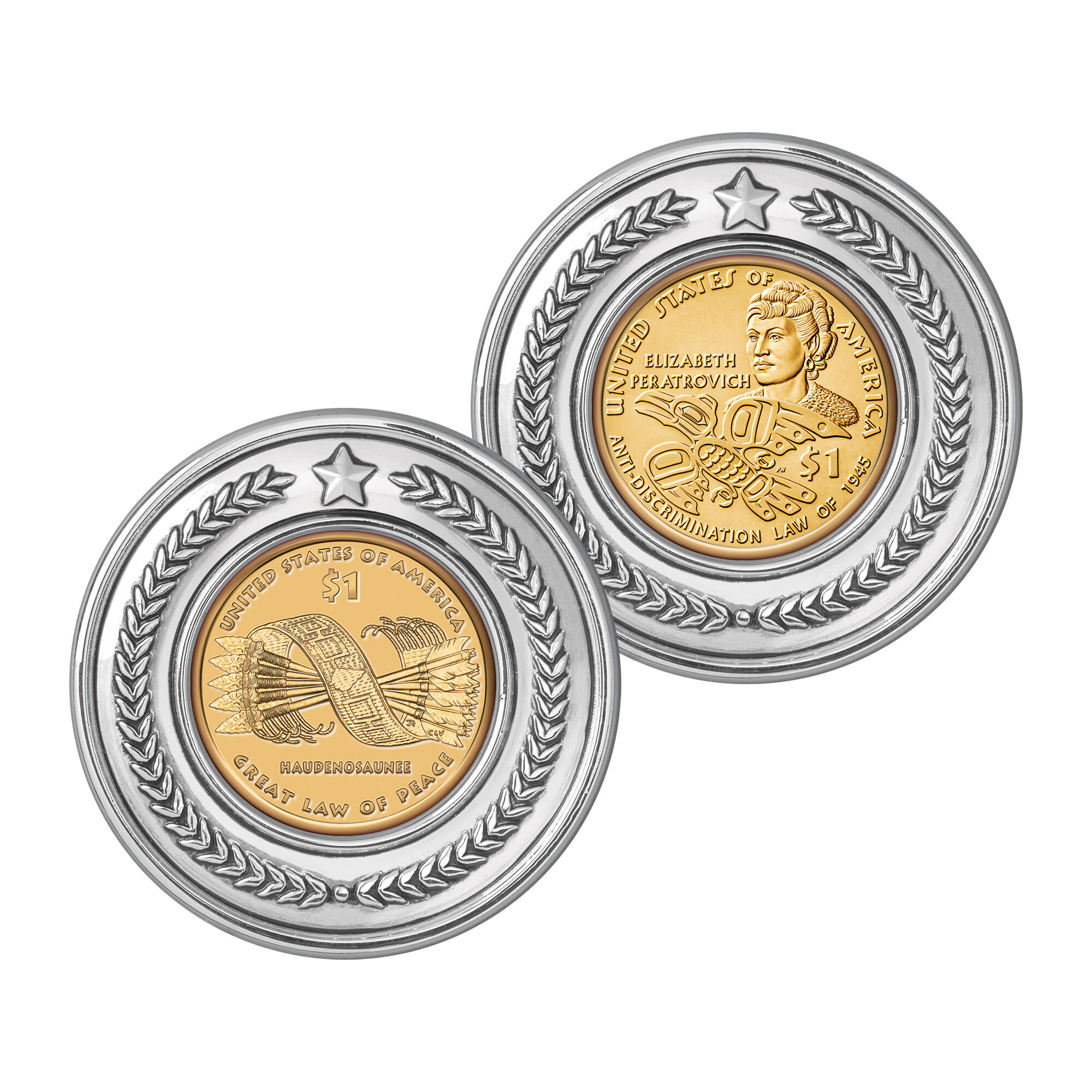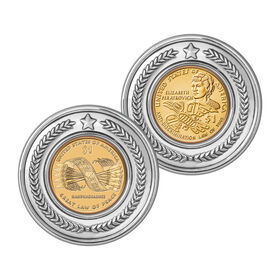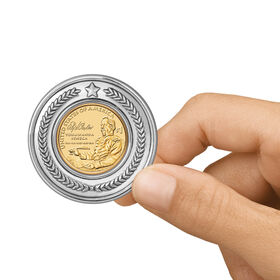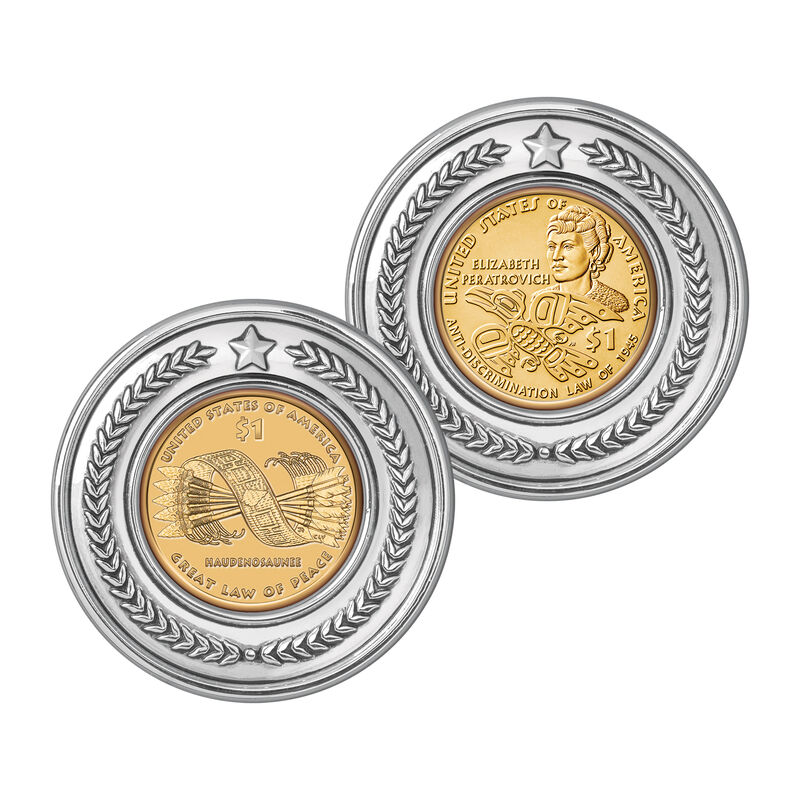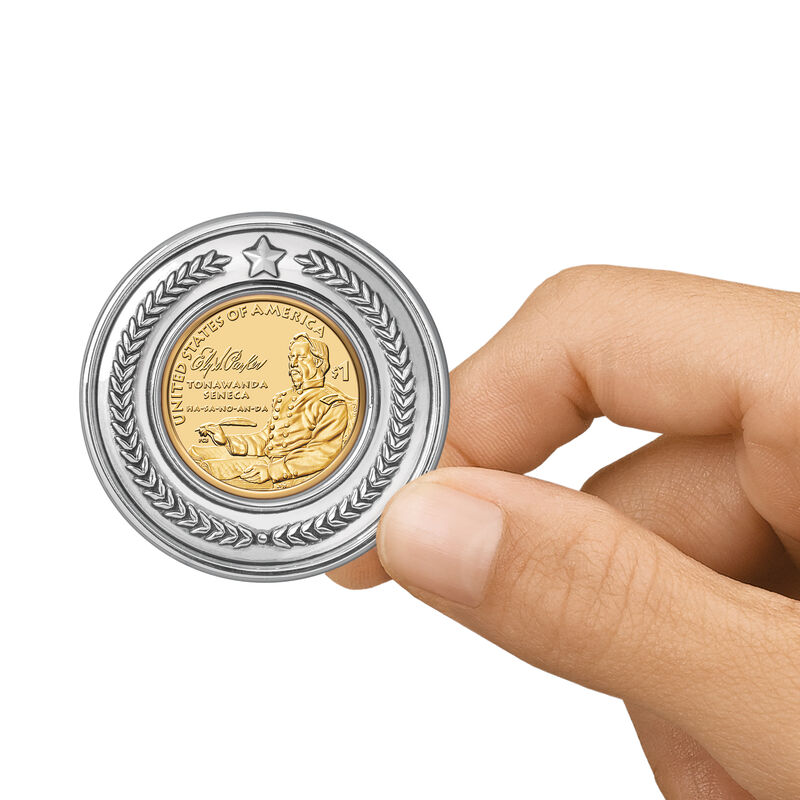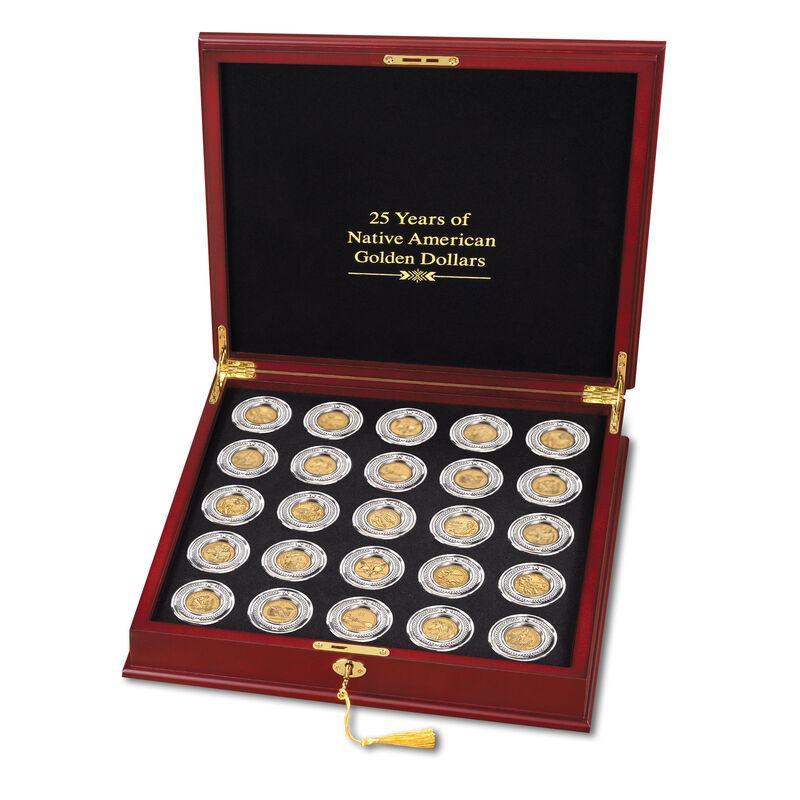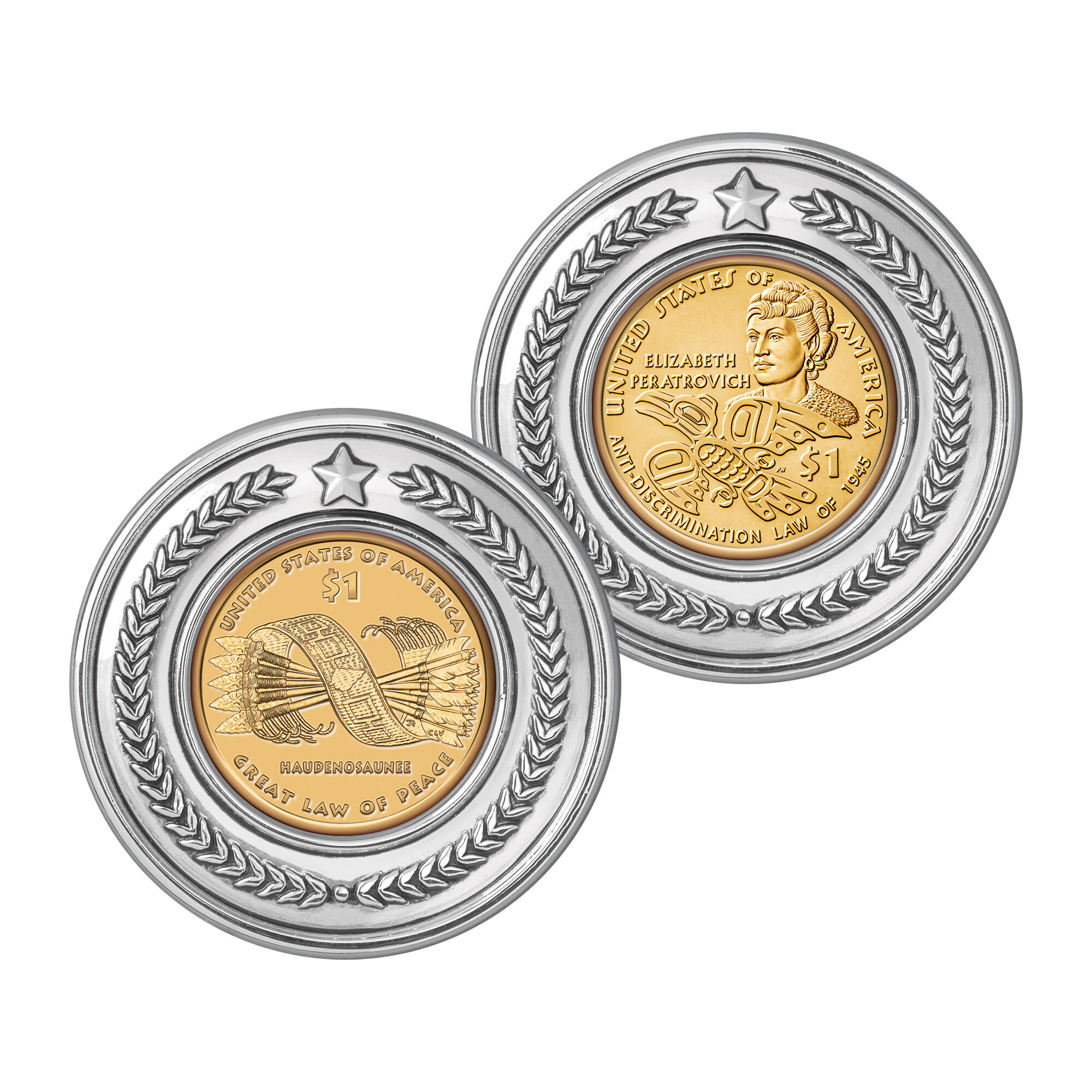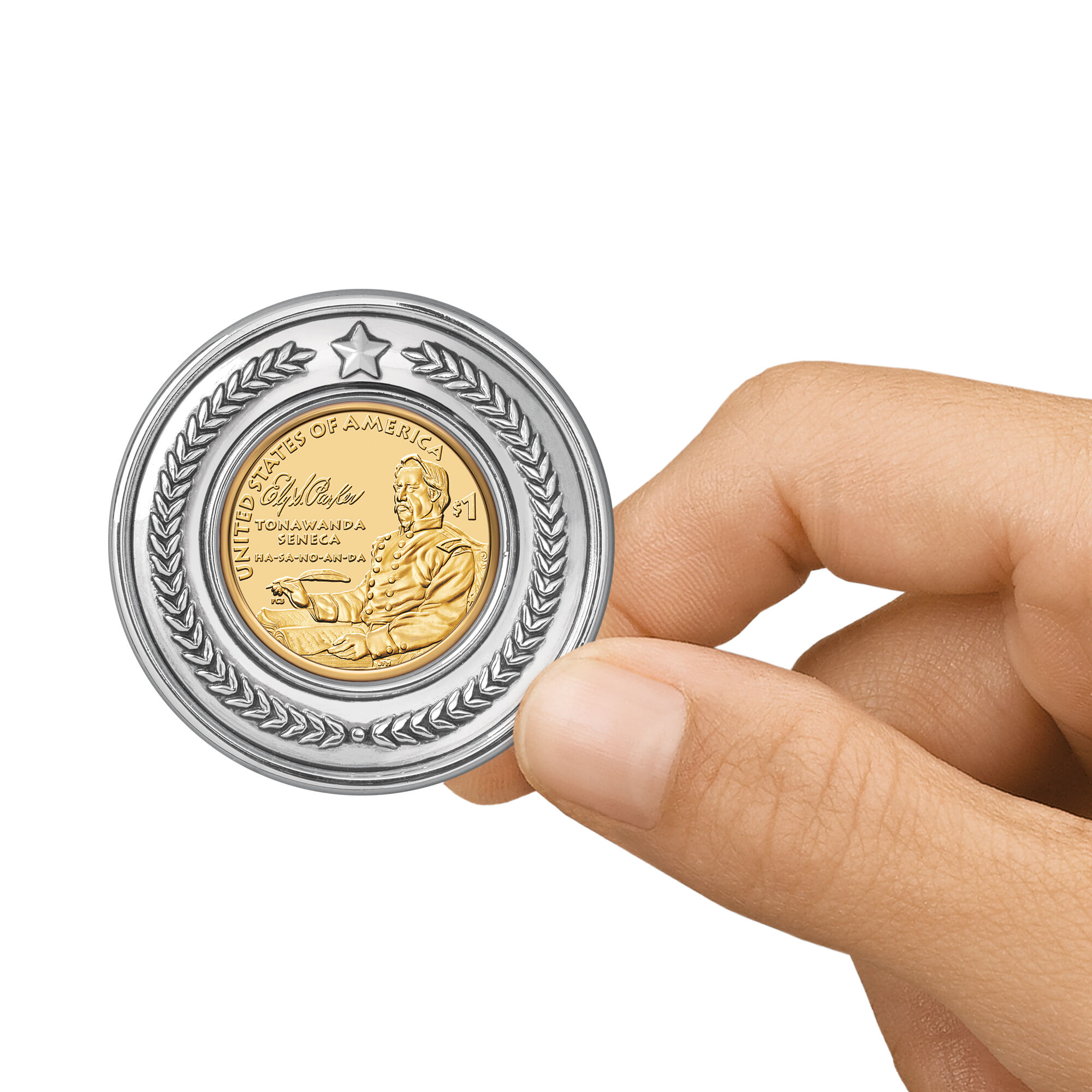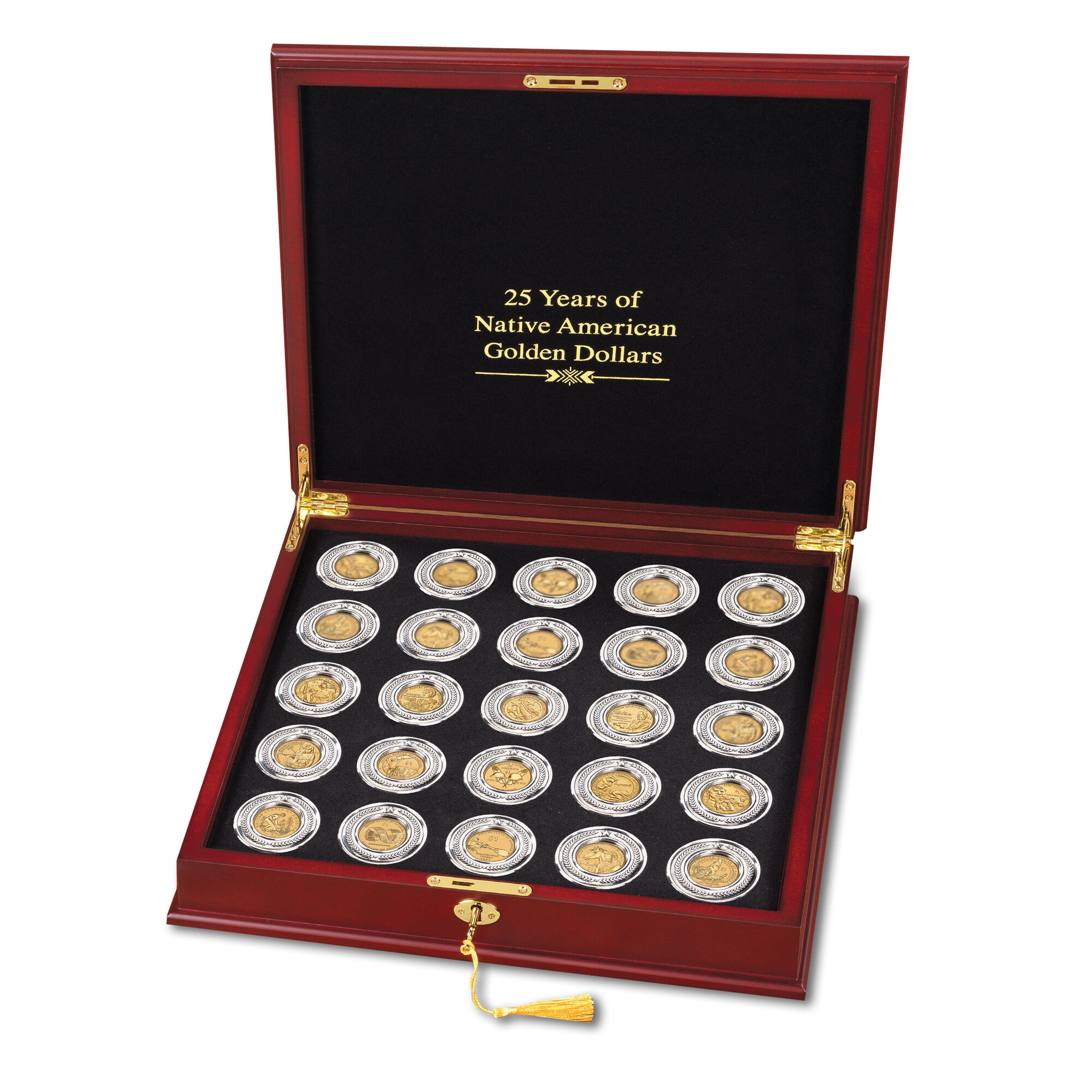 America's rarely seen "secret" golden dollars…
A complete and unbroken collection of the first ever U.S. coin series to honor Native American culture and history.
Every year's design from the first 25 years of issue, starting with the first-year 2009, coin will be included in the collection.
The historic Native American golden dollars in this collection are presented in coveted uncirculated condition.
Each limited edition coin is encapsulated in a crystal clear holder and presented in a beautiful, ornately-detailed metal frame designed especially for this collection.
A custom-crafted, deluxe wooden display case is included with the collection at no additional charge.
Show Less
Show More
In stock. Ships in 3-4 business days. Not guaranteed for Valentine's Day delivery.
$24.95
per coin
You will receive and pay for 2 coins each month.
Rarely seen uncirculated U.S. coins honoring Native American history and culture.
The legendary Native American Dollars were the first ever U.S. coin series to honor Native American culture and history. Introduced by the U.S. Mint in 2009, the coins are now so rarely seen that they have become a "secret" from all but the most informed collectors.

Each year's coin in the Native American Dollars series has a one-time-only reverse design, while the obverse features a portrait of Sacagawea and her infant child, a design which the U.S. Mint first introduced in 2000. The first coin, from 2009, highlights the "three sisters" system that transformed Native American agriculture. Later coins honor different aspects of Native American history and culture, from peace treaties to the "code talkers" of World Wars I and II, famous Native Americans and the impact of Native Americans on modern life and society. Together, these amazing coins create a fascinating and comprehensive history of Native Americans and are a tribute to the unique influence of Native American people.

Native American Dollars have always been made in small quantities — but in 2012, the U.S. Mint slashed the mintages by more than 90% and offered the coins exclusively to collectors. As a result, Native American Dollars were no longer available to the general public…and they became harder than ever to acquire.

With every passing year, it becomes more and more difficult to find even a single coin…and most collectors have simply missed out on the opportunity to build a complete collection of every design. The 25 Years of Native American Golden Dollars will include every year's design from the first 25 years of issue, starting with the first-year 2009 coin. It is guaranteed to be a truly complete, unbroken and rarely seen collection — including all the "secret" issues! Don't miss out — order today!

Coins will be shipped at the rate of two per month until caught up with the U.S. Mint's issuing schedule; thereafter, one coin will be shipped per year until the collection is complete. The price of each coin is subject only to possible adjustment if needed for unusual market conditions.
Product Specifications:
Coins Included: 25 uncirculated Native American Golden Dollars.
Display Material: Wooden
Display Size: 13-3/4" Wide x 13-1/2" Long x 2-3/4" High
This product was not crafted by Native Americans.
Item #:10853-0015