The Complete Uncirculated Roosevelt Silver Dimes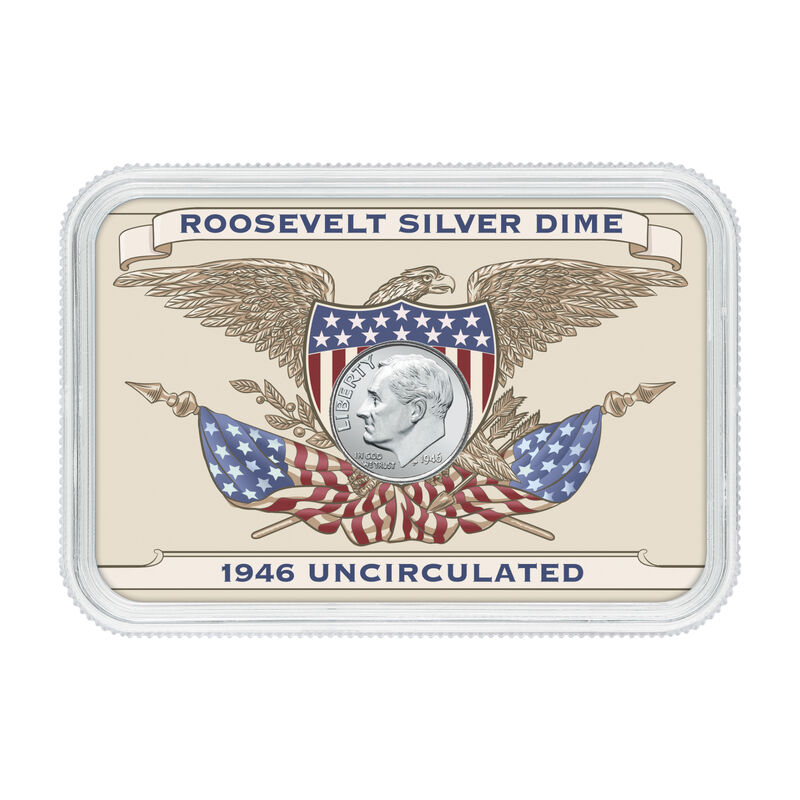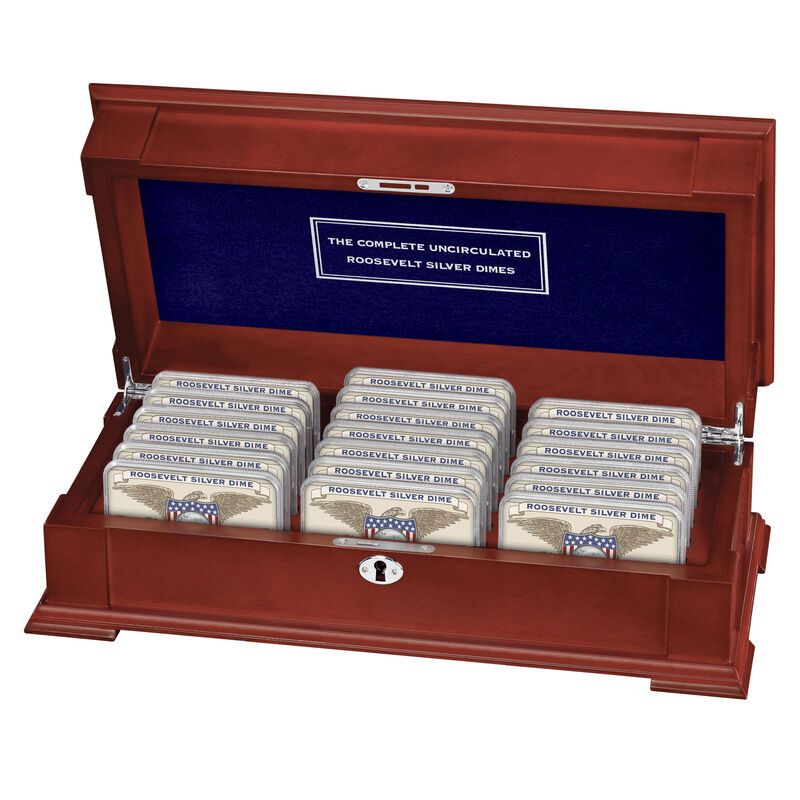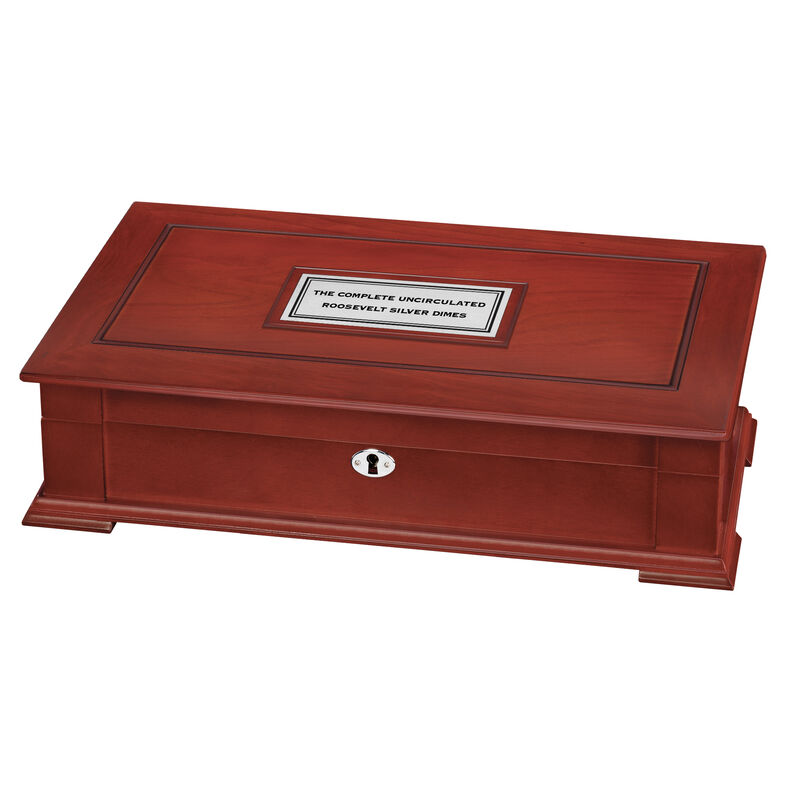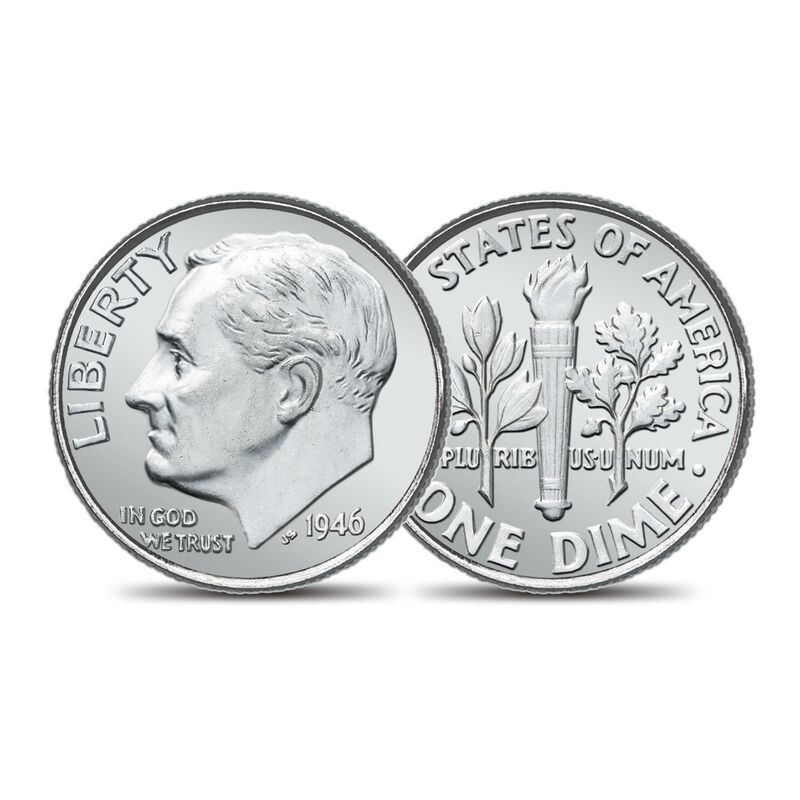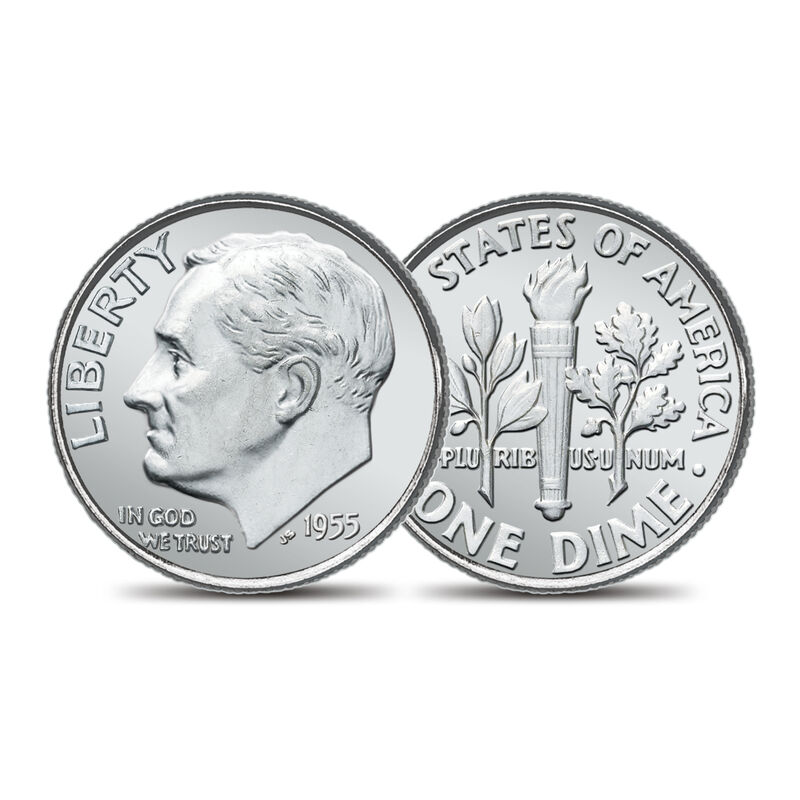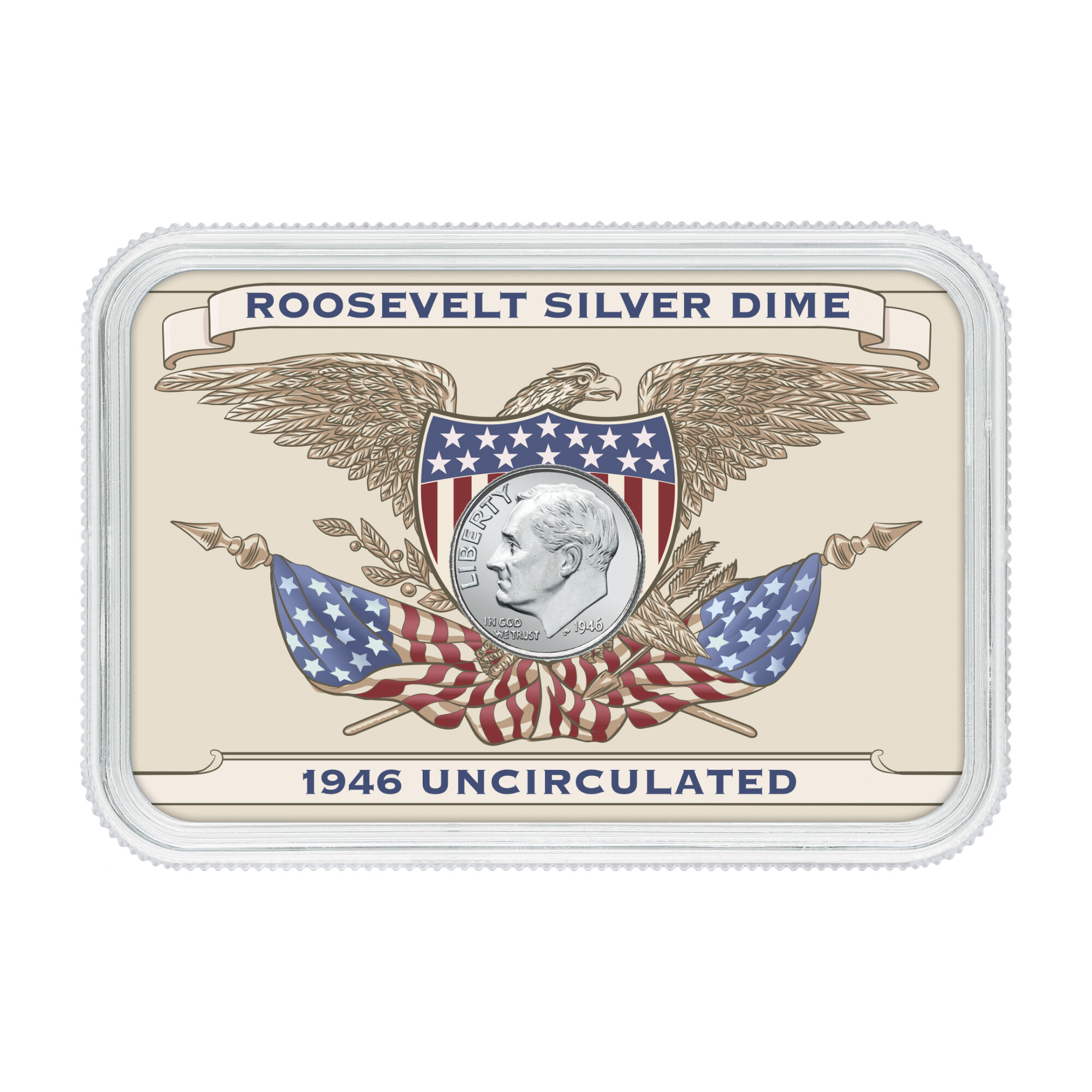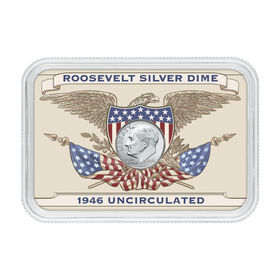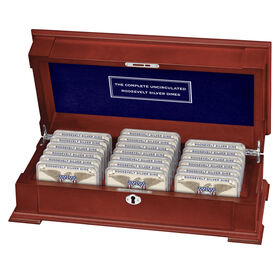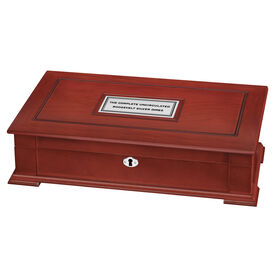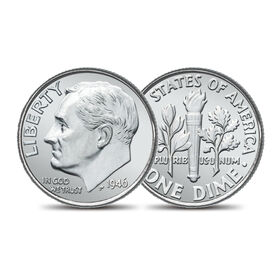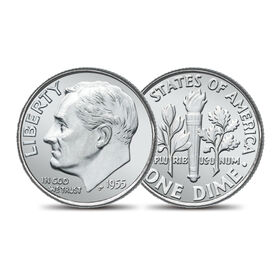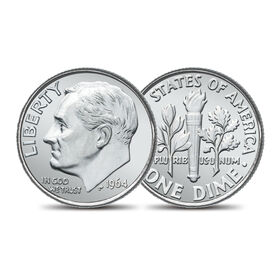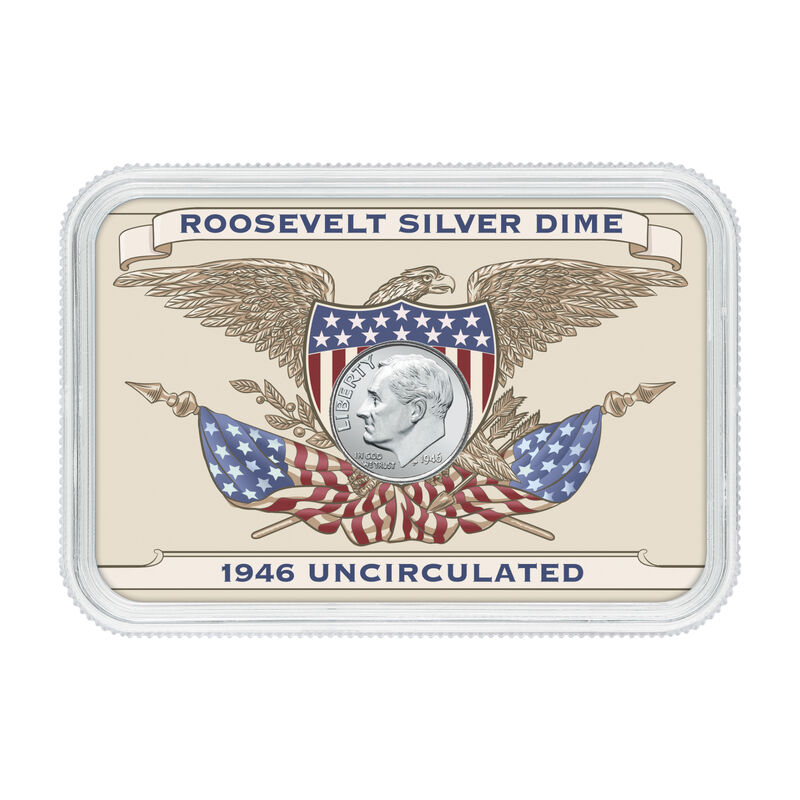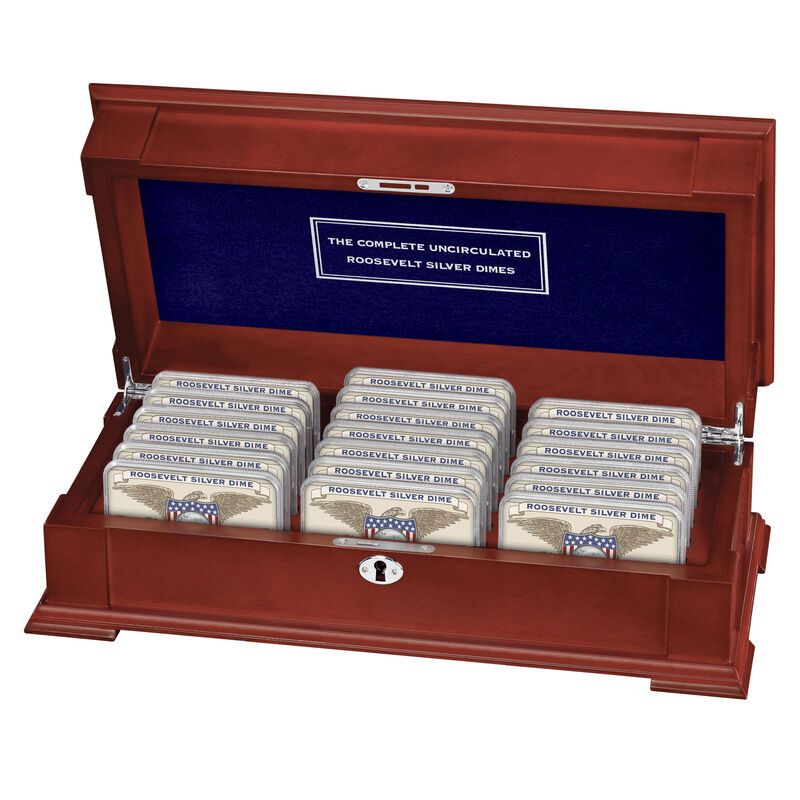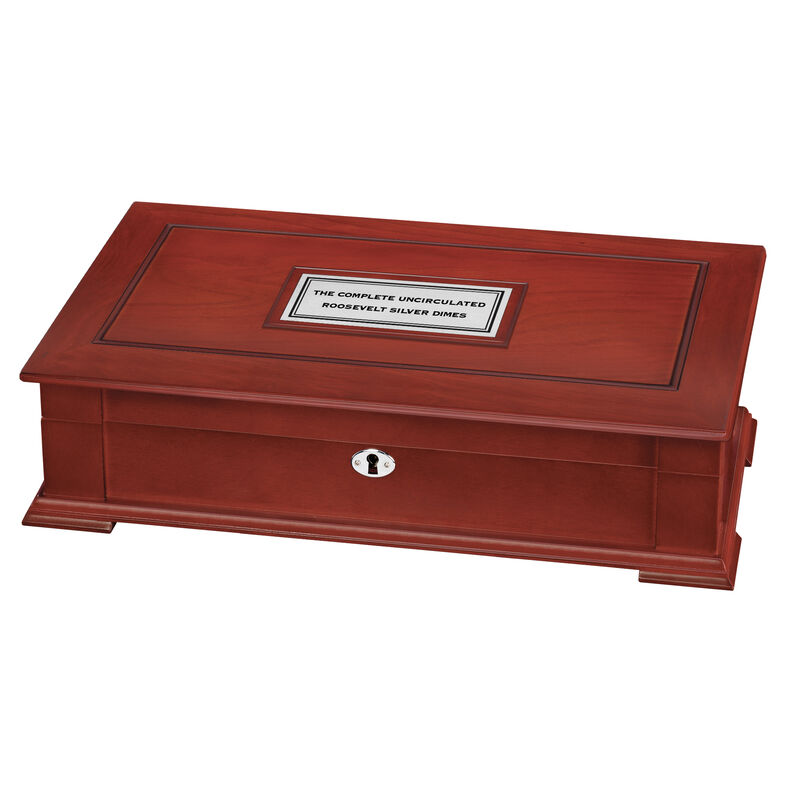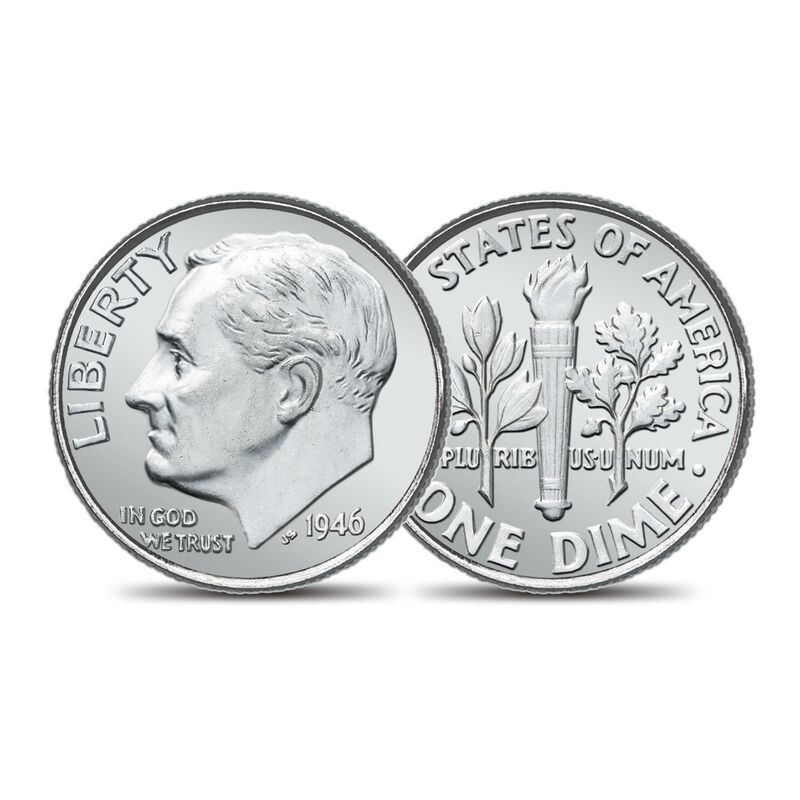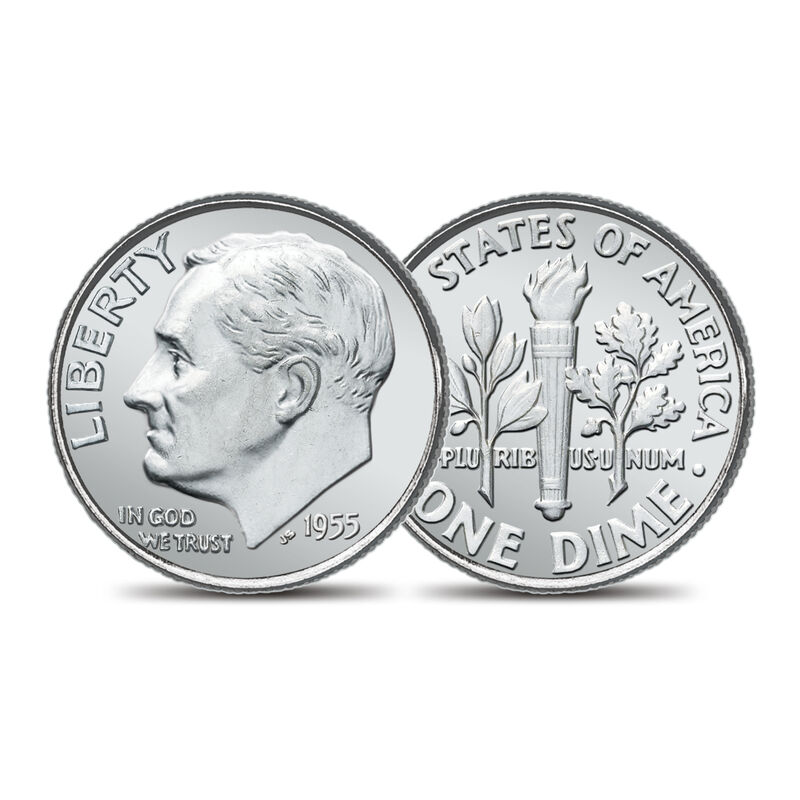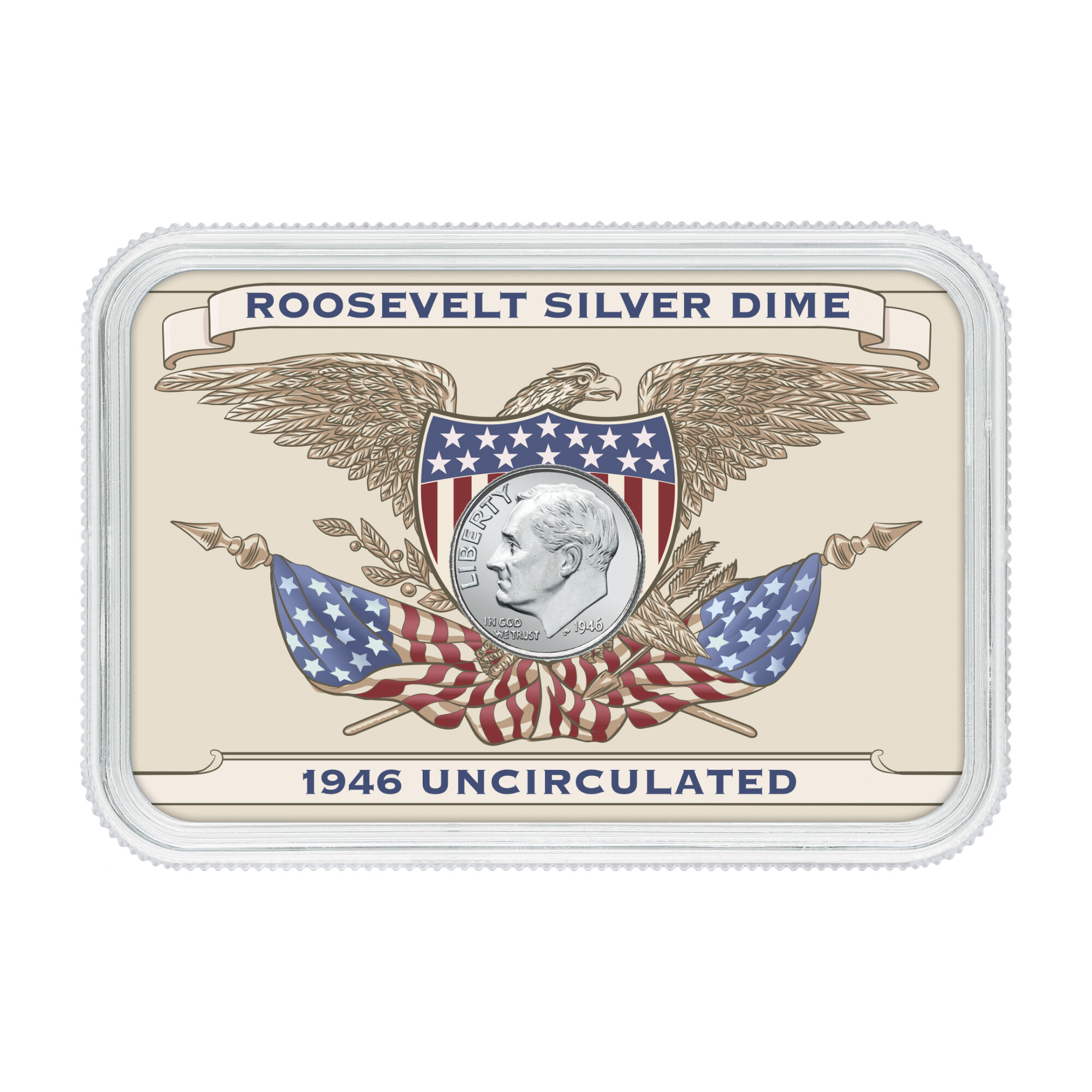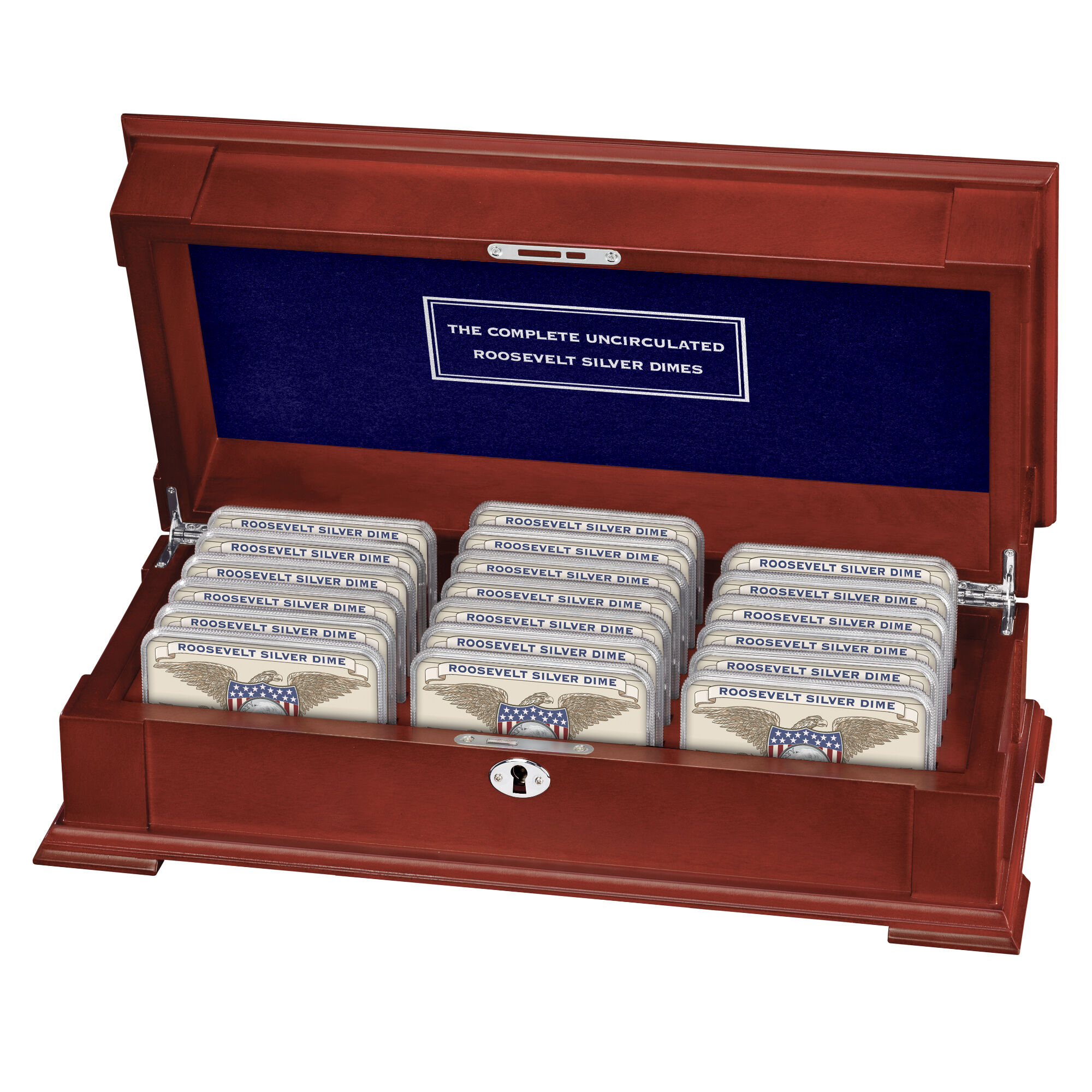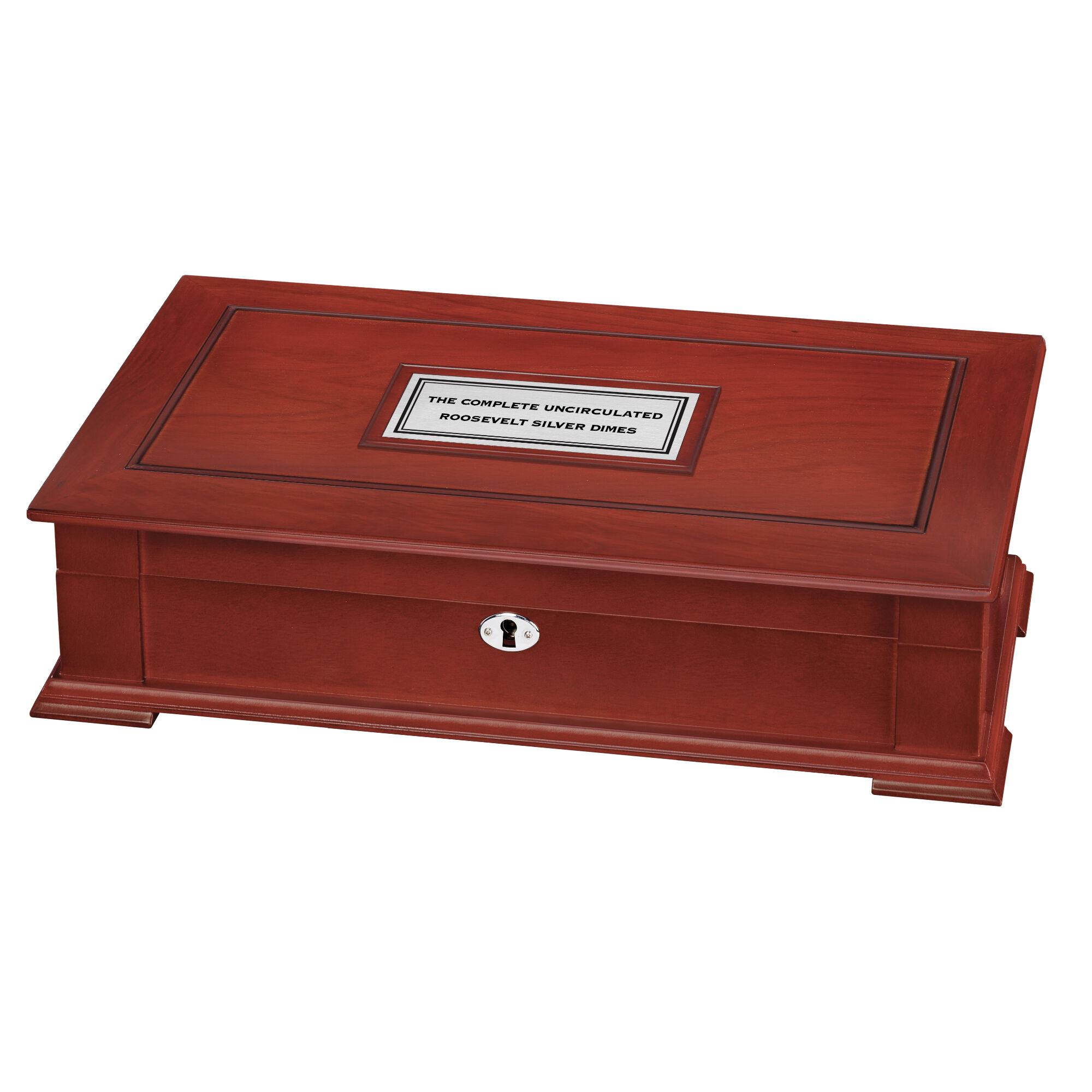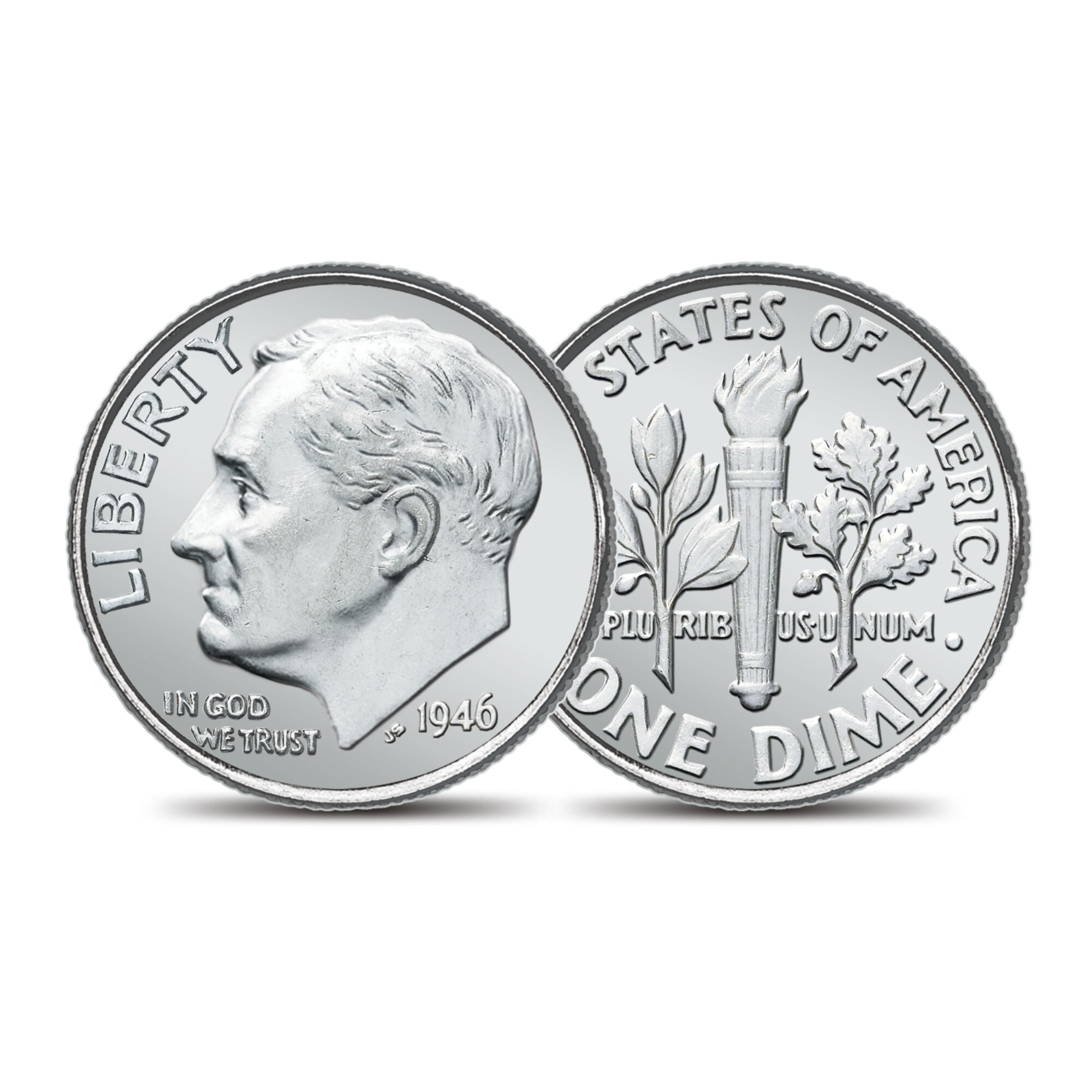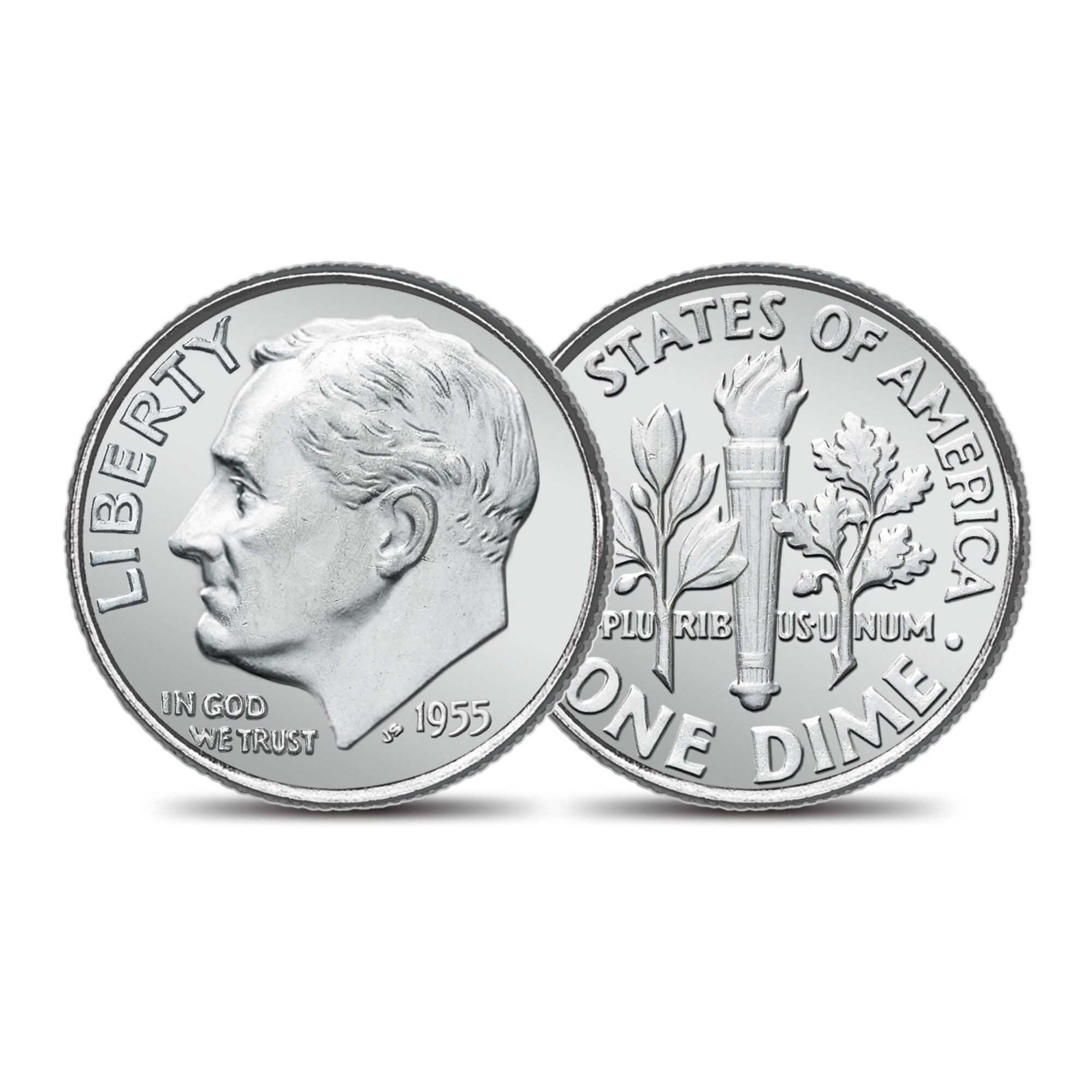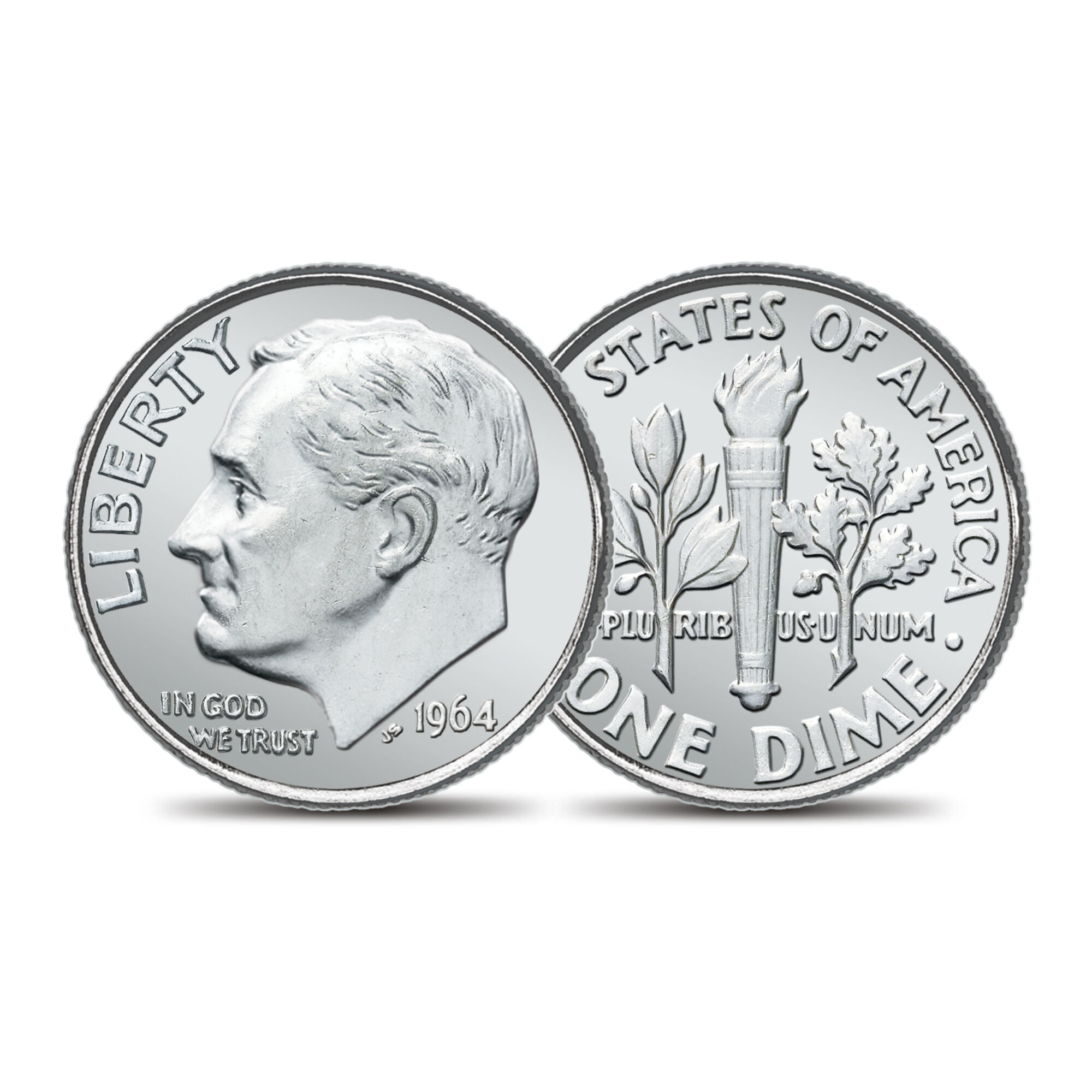 Every year of issue…each struck in 90% pure silver!
A stunning collection of rarely seen Roosevelt Silver Dimes featuring every year of issue they were minted in 90% pure silver — from 1946 to 1964!
Includes the 1955 Roosevelt Silver Dime — the rarest coin in the entire Roosevelt Silver Dime series — and the last-year-of-issue 1964 coin...the last 90% silver dime ever made for circulation.
Each Roosevelt Silver Dime is in coveted uncirculated condition and is set into a custom-made panel with a bold patriotic design.
The deluxe wooden display case is included at no additional charge and is the perfect way to enjoy and safeguard your collection.
Show Less
Show More
$34.95
per coin
You will receive 2 coins every other month and pay for 1 coin each month.
A remarkable tribute to one of the United States' most popular presidents!
Revered for his courage and insight, Franklin D. Roosevelt guided the nation from the depths of darkness to a new era of hope and prosperity. He had just entered his record fourth term as president when he died in April 1945 — only weeks away from seeing the U.S. claim a historic victory in World War II. A magnificent tribute to one of America's most beloved heroes, the U.S. Mint honored President Roosevelt with the stunning Roosevelt Silver Dime in early 1946.

Crafted by a legendary U.S. Mint coin designer, the Roosevelt Silver Dime was struck in the traditional beauty of 90% pure silver — but the last silver coins were made for circulation over half a century ago in 1964…and the coveted silver issues have been virtually impossible to find ever since. Presenting…The Complete Uncirculated Roosevelt Silver Dimes collection, featuring one historic silver coin from every year of issue the Roosevelt Silver Dime was made for circulation in 90% silver. What's more, every coin is in the same uncirculated condition as the day it was struck at the U.S. Mint!

To create the perfect display, each uncirculated Roosevelt Silver Dime is set into a custom panel that features a bold and colorful patriotic design. In addition, the complete collection is showcased in an elegant wooden display case, forming a museum-quality presentation that you will be proud to own now and to pass along to future generations.

The price is subject only to possible adjustment if needed for unusual market conditions. Coins will be shipped at the rate of two every other month, but the final shipment will be one coin. The free display case will be sent at about the same time as the second coin shipment.
Product Specifications:
Coins Included: 19 uncirculated Roosevelt silver dimes, one from each of the 19 years of mintage in silver, 1946 to 1964.
Display Material: Wooden.
Display Size: 13-¼" Wide x 4-¾" Deep x 8-½" High (closed).
Item #:10645-0026