The Complete Mercury Silver Dimes Collection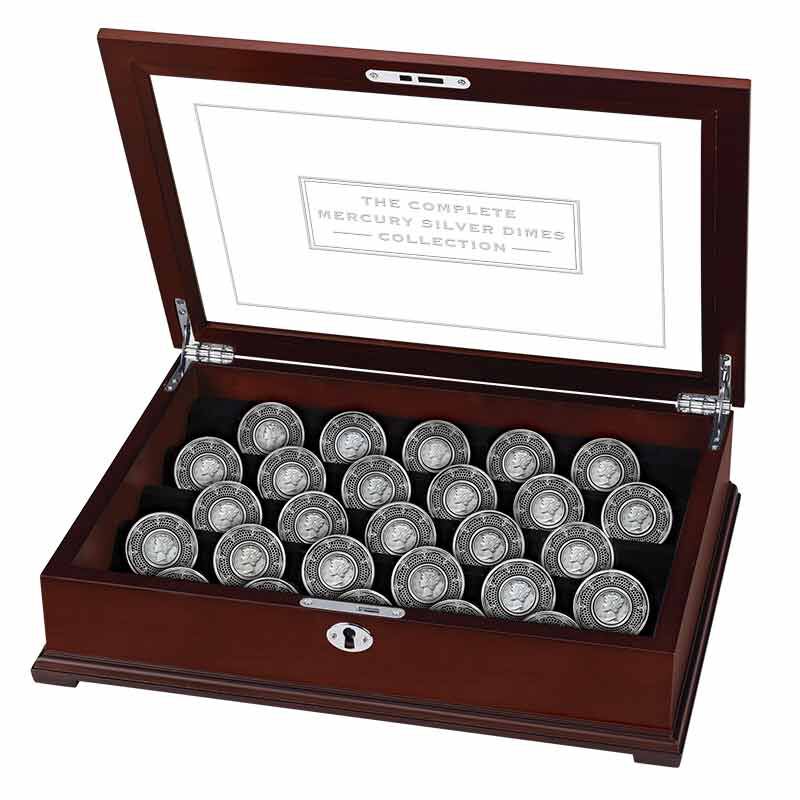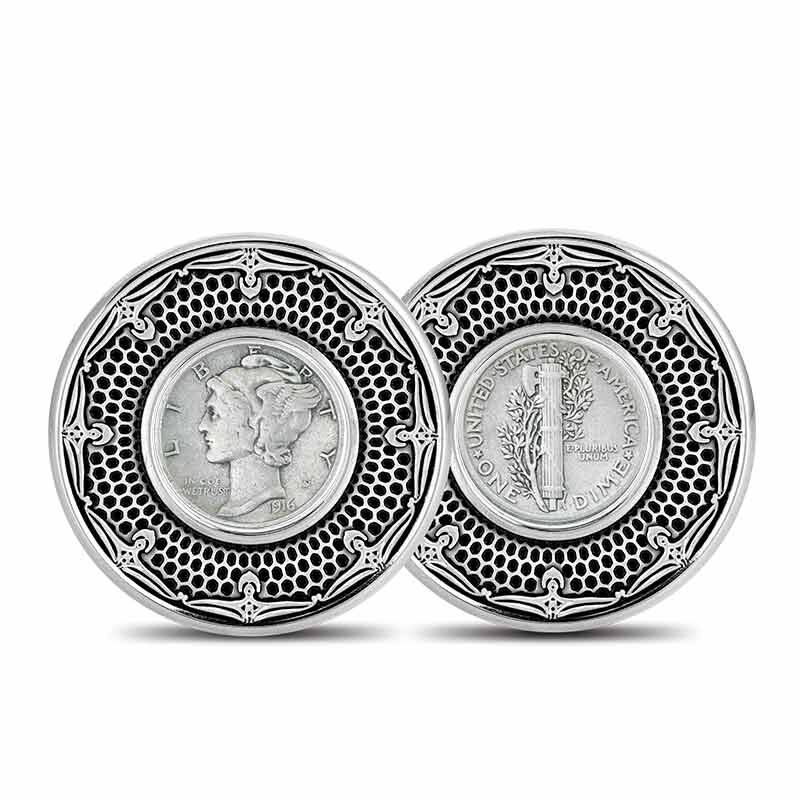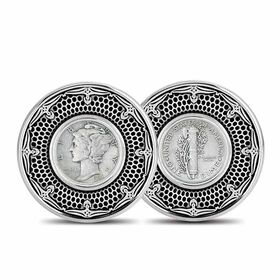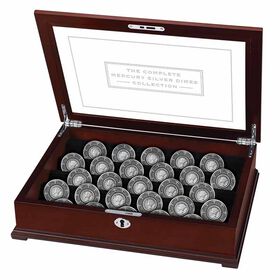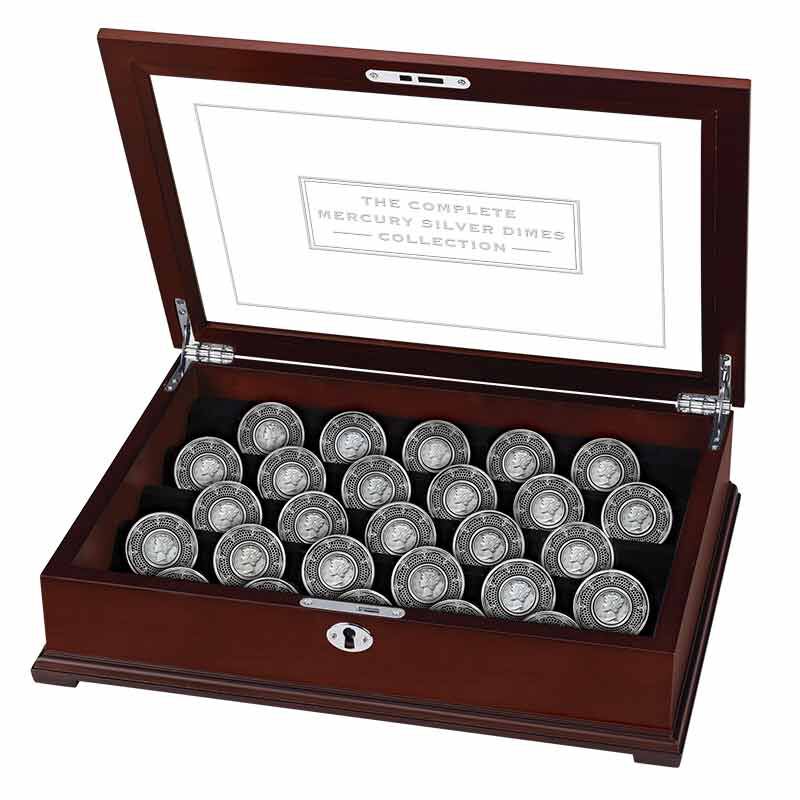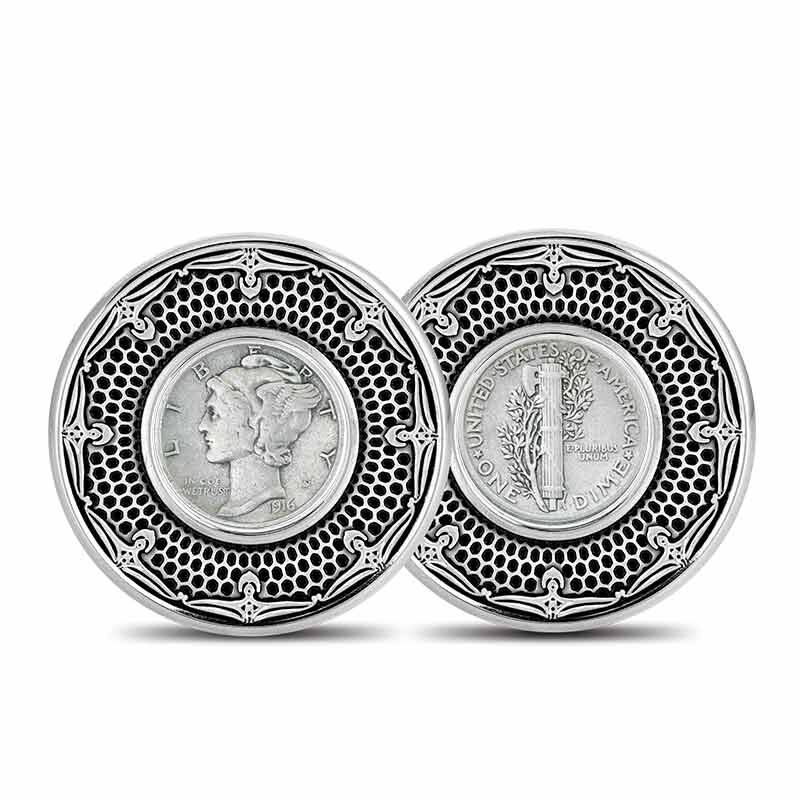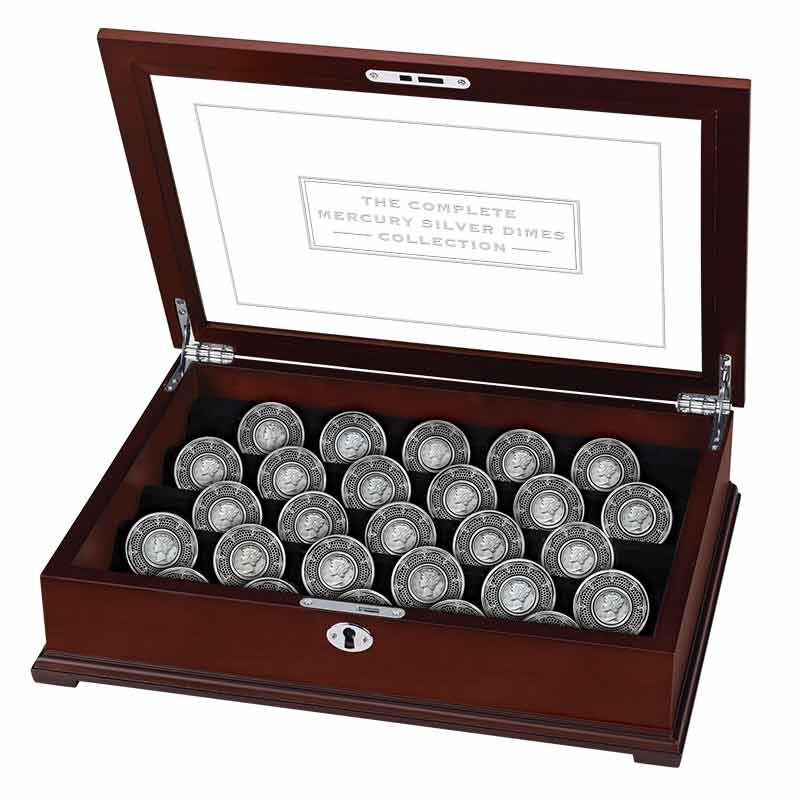 Rarely seen, century-old silver coins!
This remarkable collection includes one coin from each of the 27 years of issue, including the 1921 coin that is the rarest Mercury Silver Dime ever struck — and the rarest dime minted in the 20th century!
Each coin struck in the beauty of 90% pure silver.
Each Mercury Silver Dime is individually housed in an elegant, custom-made Art Deco-style metal panel.
A custom-crafted glass-topped wooden display case is included at no additional charge.
Show Less
Show More
Now available for pre-order. Ships Oct 2023.
$69.90
per 2 coins
You will receive and pay for 2 coins each month.
Coins are $25.95 each.
Now available for pre-order
Every year of issue — each struck in 90% pure silver!
Over 100 years ago in 1916, the U.S. Mint introduced the breathtaking Mercury Silver Dime featuring the stunning Winged Liberty Head design by famous sculptor Adolph A. Weinman. Part of former President Theodore Roosevelt's plan to transform our coinage with the best artistry from the finest artists and sculptors, the design of Liberty wearing a winged cap reflected the popular Art Deco style of the period. When the first new dimes were released in late 1916, though, the public mistakenly believed that Liberty was Mercury, the messenger of the Roman gods…and the coin has been called the "Mercury" Silver Dime ever since!

Today, the Mercury Silver Dime is treasured as much for its beauty as for its history and scarcity — yet few collectors can ever hope to own more than one or two coins. Now you are invited to join an elite group who can acquire The Complete Mercury Silver Dimes Collection, a stunning collection that includes one historic coin from every year of issue, available exclusively from the Danbury Mint. Every coin is now more than 70 years old, and the first coins are over 100 years old!

Each Mercury Silver Dime in your collection is in very good circulated condition with most design details clearly visible, and is individually encapsulated in an Art Deco-style holder that beautifully matches the Art Deco artistry of the coin. The holder preserves the coin and makes it safe to examine the historic designs on both sides without fear of damage from dust, dirt or fingerprints.

Coins will be delivered and billed at the convenient and affordable rate of two each month, except for the final shipment, which will include a single coin. The price is subject only to possible adjustment if needed for unusual market conditions. The free display case will be sent separately at about the same time as your second coin shipment.
Product Specifications:
Coins Included: 27 Mercury Silver Dimes; One from Each Year of Issue
Display Material: Wooden
Display Size: 16" Wide x 11" Deep x 2-1/2" Tall (closed).
Item #:6154-0027