The Complete 20th Century Dime Treasury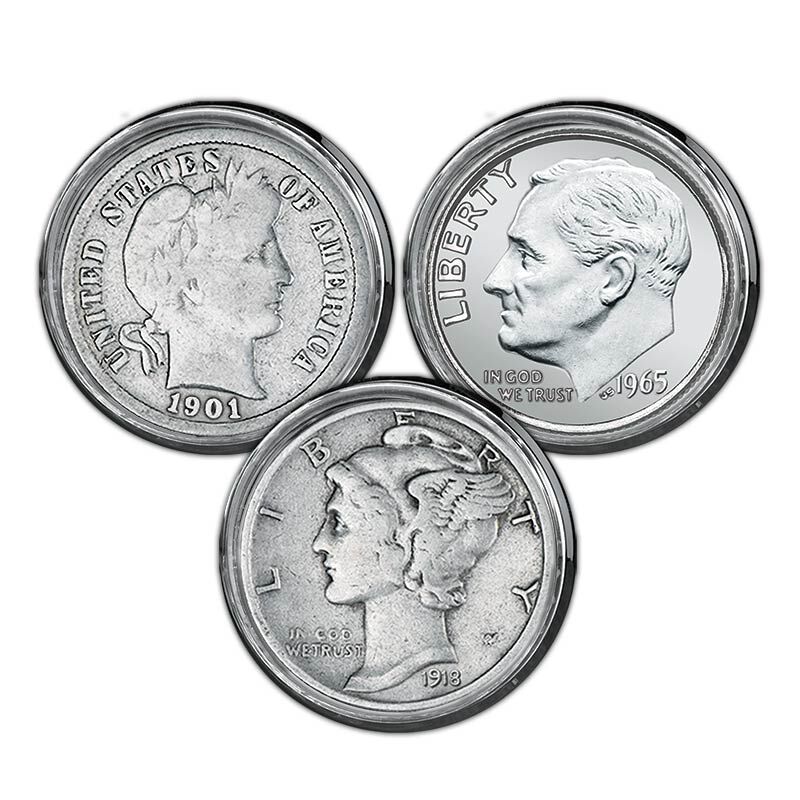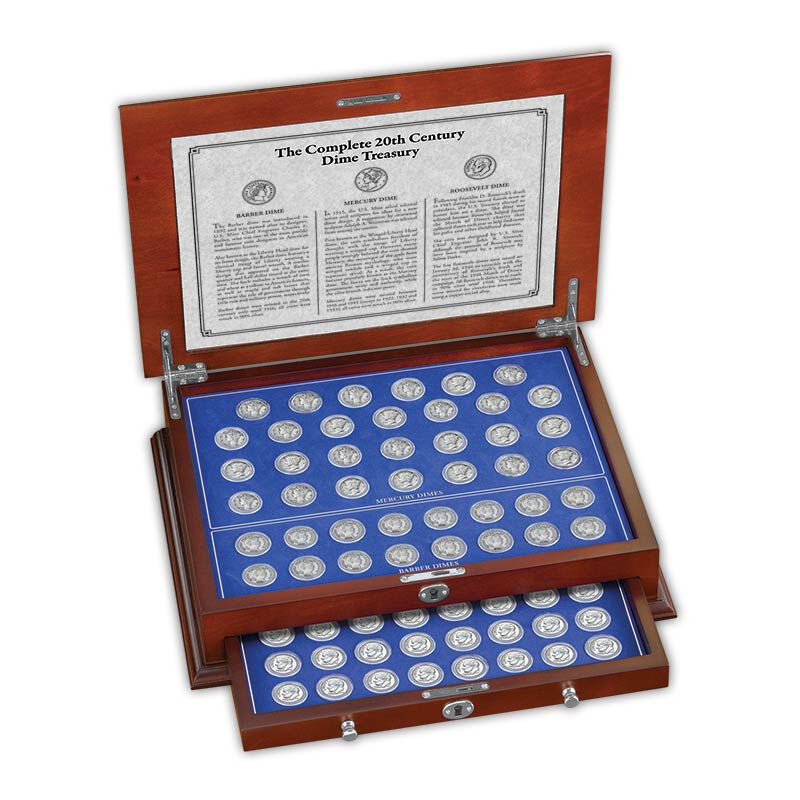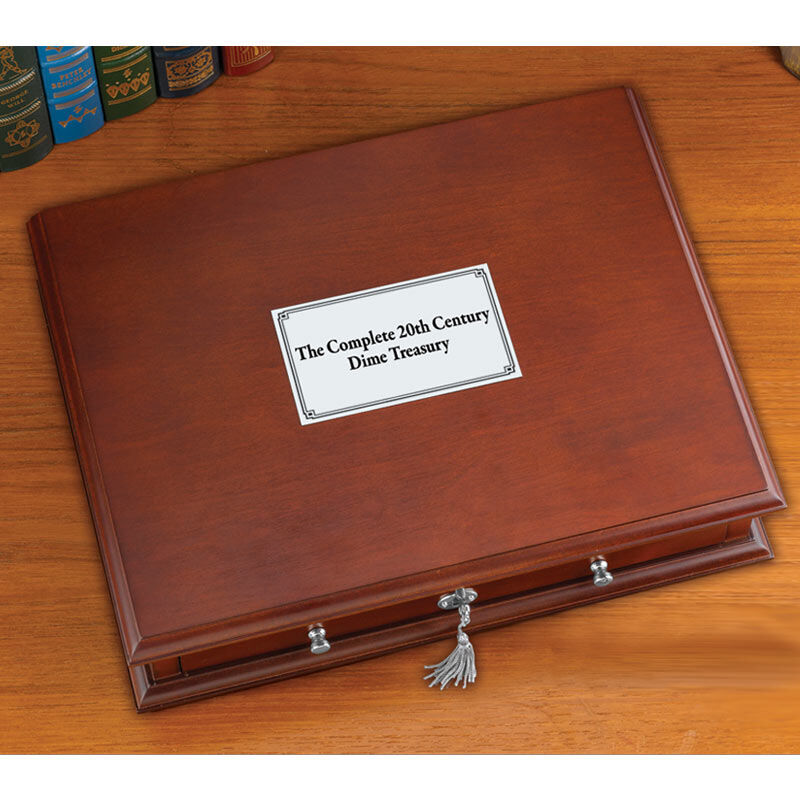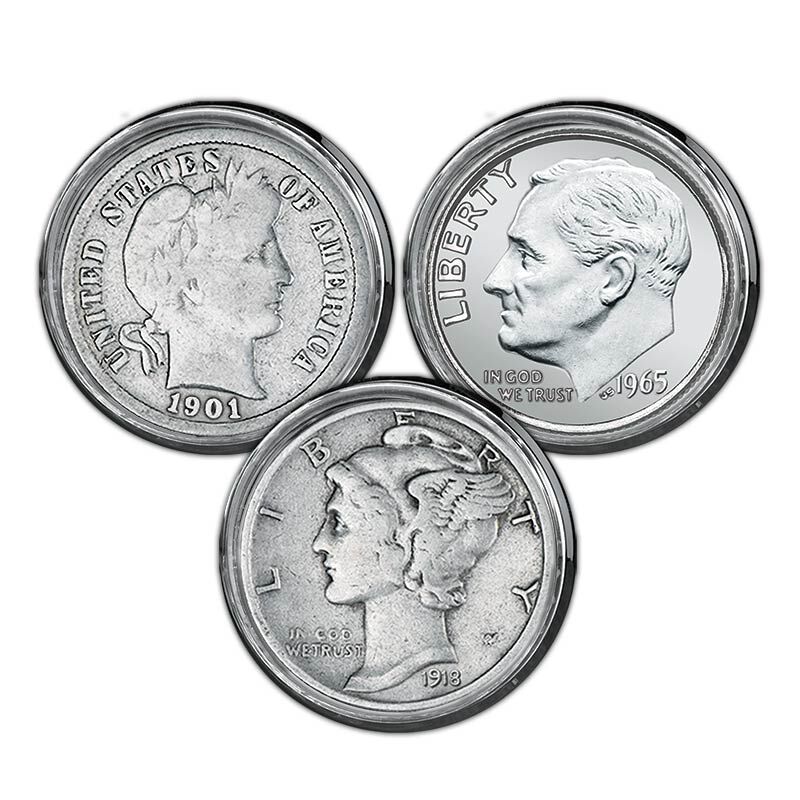 Your collection includes a dime from every year they were minted in the 20th century -- 98 in all!

Barber Dimes - 1901-1916
Named after its designer, U.S. Mint Chief Engraver Charles E. Barber, the Barber dime was the country's ten-cent piece at the start of the 20th century. It jingled in the pockets of Americans when man first flew in an airplane and when Ford introduced the Model T automobile.

Mercury Dimes - 1916-1945
In 1916, the Barber dime was replaced by the iconic Mercury dime, renowned for its stunning beauty. The Mercury dime was in use during World War I, the Roaring Twenties, and through our triumph in World War II.

Roosevelt Dimes - 1946-2000
To honor one of America's most beloved presidents, the U.S Mint began the Roosevelt dime series in 1946. Still used today, this is the longest-running unchanged coin design in U.S. history!

Show Less
Show More
Ships in 3-5 business days.
$39.80
per 4 coins
You will receive and pay for 4 coins each month. Coins are $9.95 each.
FREE heirloom-quality display chest!

Each coin minted from 1901 to 1964 was struck in 90% silver and is presented in circulated condition with most major design details visible. Coins minted after 1964 are offered in stunning uncirculated condition. Each dime arrives in a crystal-clear capsule, making it safe to examine without fear of damage from dust, dirt or fingerprints.

You will receive The Complete 20th Century Dime Treasury for just $9.95 per coin plus $.95 shipping and service each. Coins will be delivered at the rate of four per month.

You will also receive a deluxe wooden display chest at no additional cost at about the same time as your second shipment. The perfect finishing touch to your collection, the chest is an easy way to store, showcase and protect your collection for generations to come.



Product Specifications:

Coins Included: Every Barber, Mercury and Roosevelt dime from the 20th century -- minted from 1901 through 2000.
Display: Custom wooden display with locking lid and locking drawer for extra security.
Display size: Approximately 13-1/2" wide x 10-1/2" deep x 2-3/4" tall (closed).





Item #:5295-0029