Roosevelt Silver Dime Collector Rolls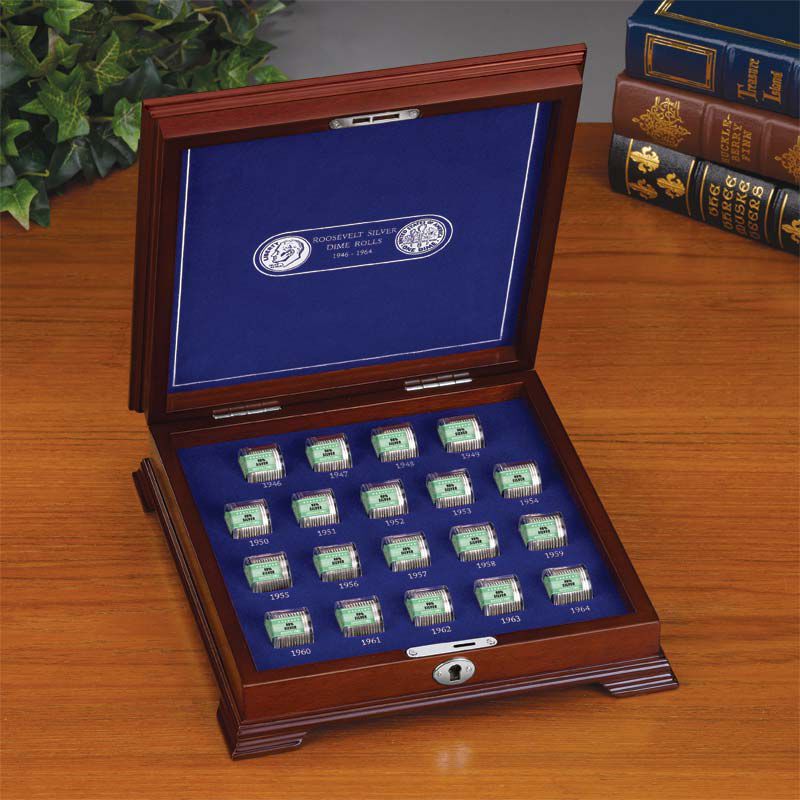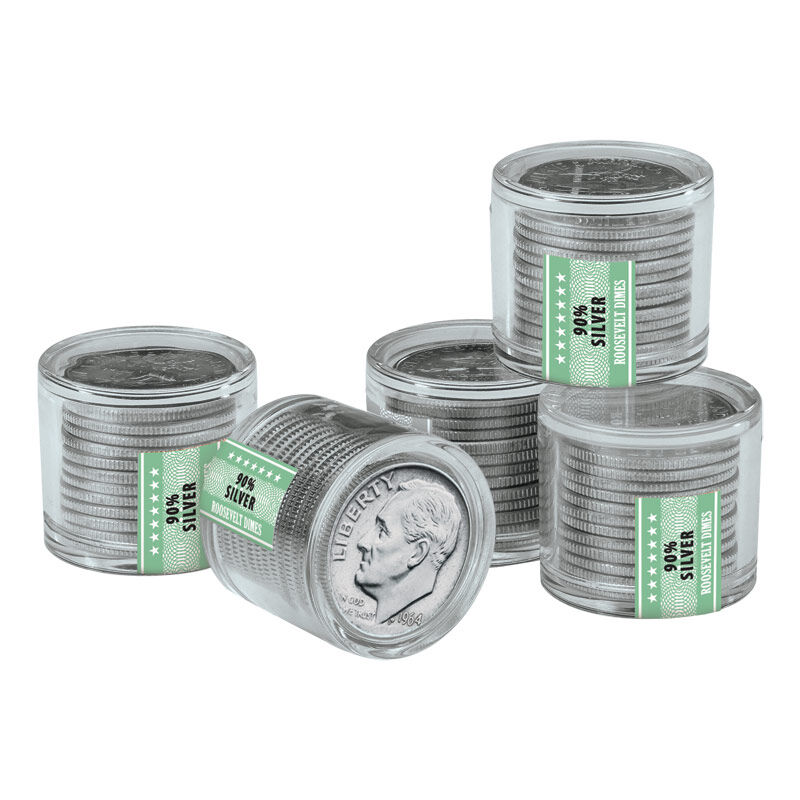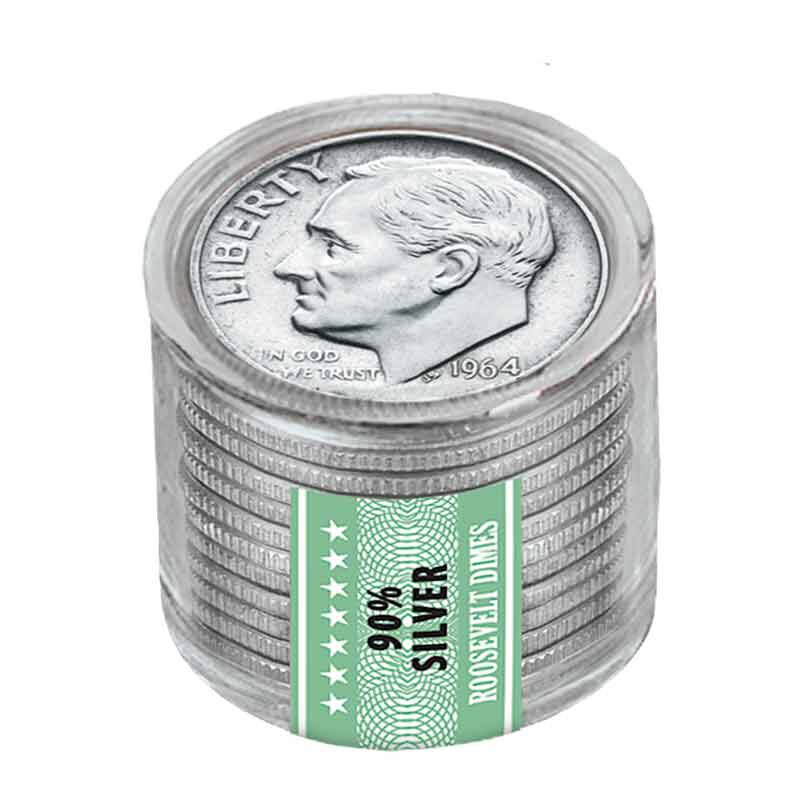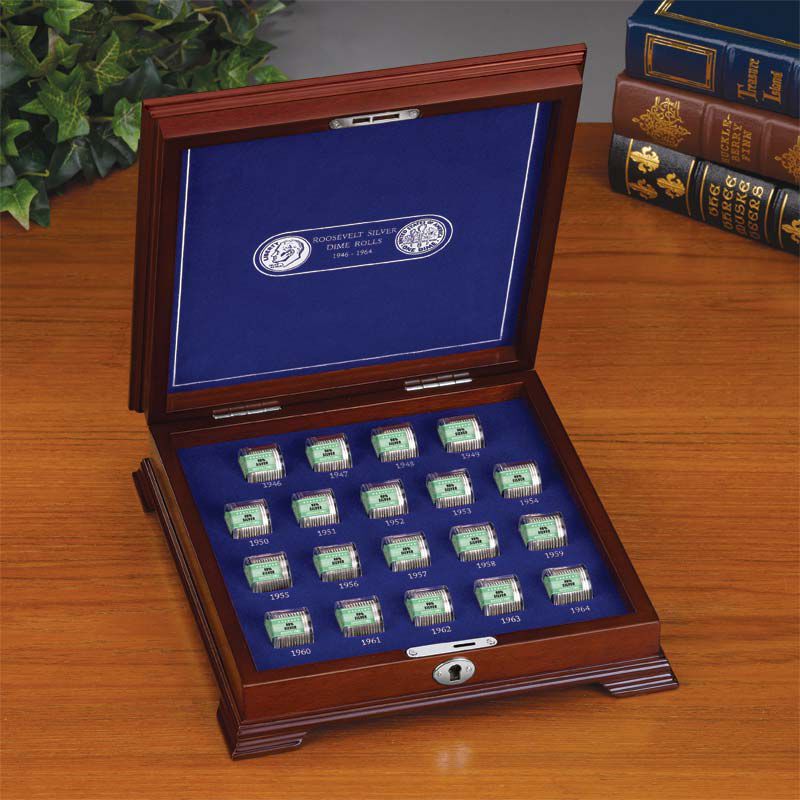 The Roosevelt silver dime was first issued in 1946 as a tribute to Franklin D. Roosevelt, who had died in office the previous year during his record fourth term as president. It was issued in silver for just 19 years, and in surprisingly small quantities. This collection includes a roll of 12 silver coins from each year of issue, from the first in 1946 to the last in 1964, and even including a roll from 1955, which had the lowest mintage of any Roosevelt silver dime!

In total, you will receive a collection containing over one troy pound of pure 90% silver! Collectors have always cherished coin rolls as the ideal way to collect, but supplies are limited. Reserve your collection today!


Show Less
Show More
Ships in 3-5 business days.
Satisfaction guaranteed!

Each silver coin is presented in gently circulated condition. The coins are protected in crystal-clear collector rolls, sealed with the Danbury Mint 90% silver seal to assure authenticity. The complete collection is showcased in a custom-crafted wooden display, which you will receive at no additional cost. A handsome addition to enhance any decor, the display features a locking lid, a silver-toned title plaque and space to protect and showcase all 19 collector rolls.

You will receive one roll every other month. The price is subject to possible adjustment only if needed for unusual market conditions. The FREE display will be sent at about the same time as your second shipment.



Product Specifications:

Coins included: One collector roll of 12 coins from each year of issue (1946 thru 1964).
Display: Custom wooden display featuring a locking lid and silver-toned title plaque.
Display size: 9" wide x 9" deep x 2-1/4" tall (closed).




Item #:4577-0013