Birth Year Coin and Silver Commemorative Set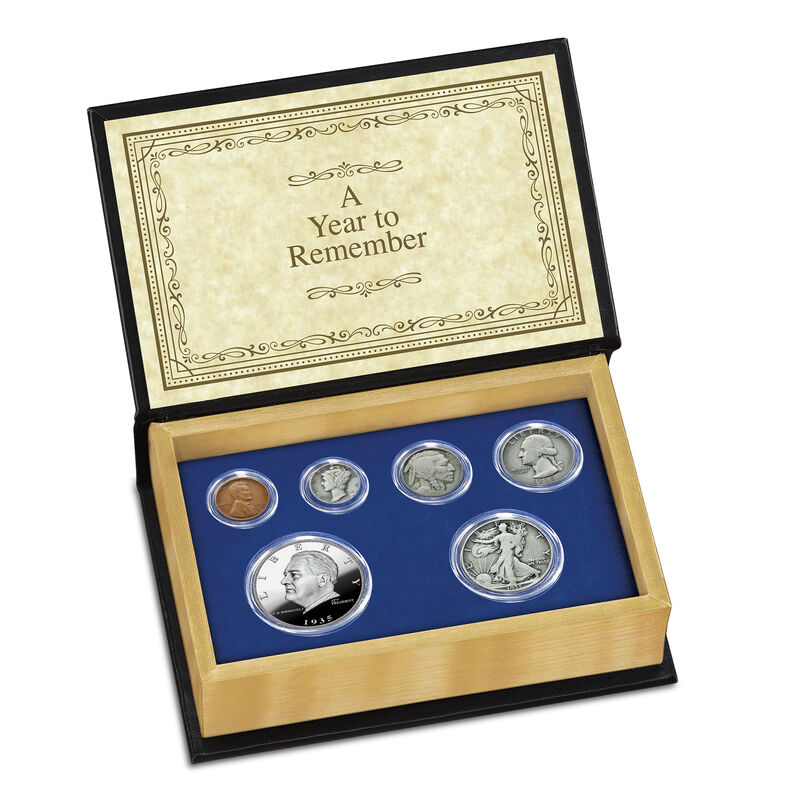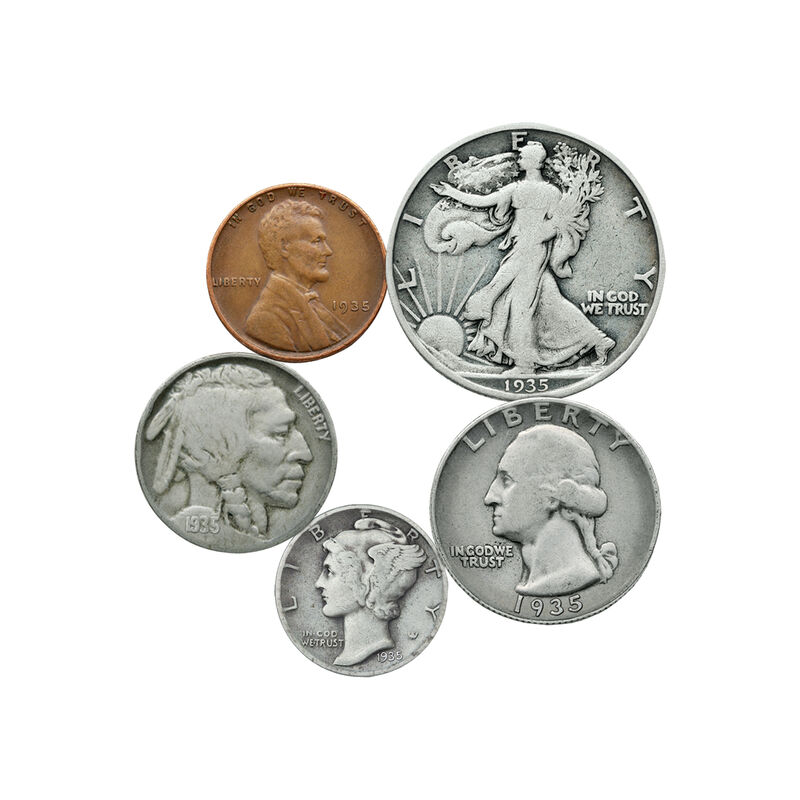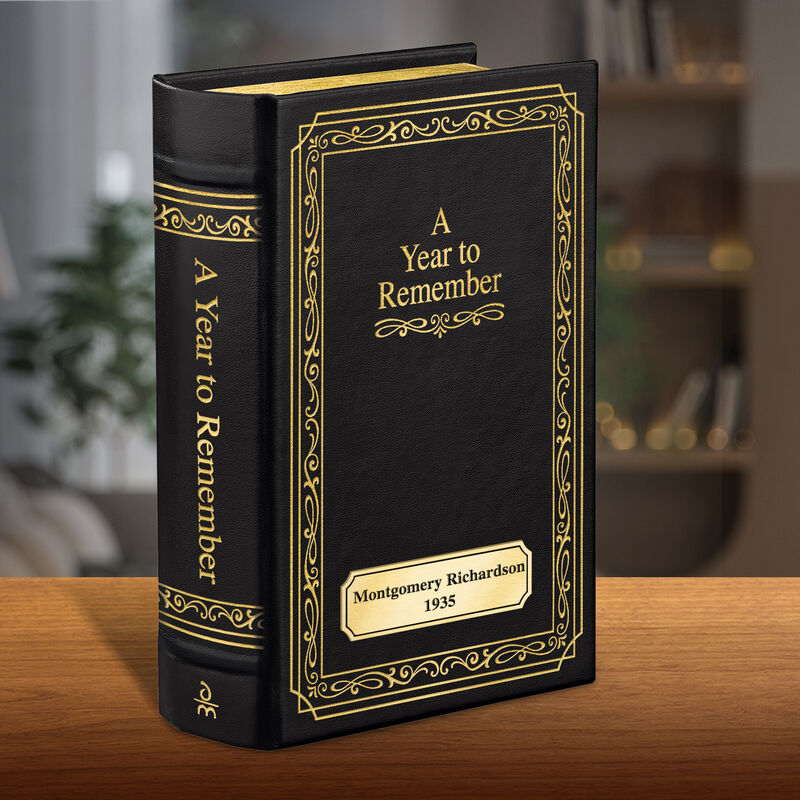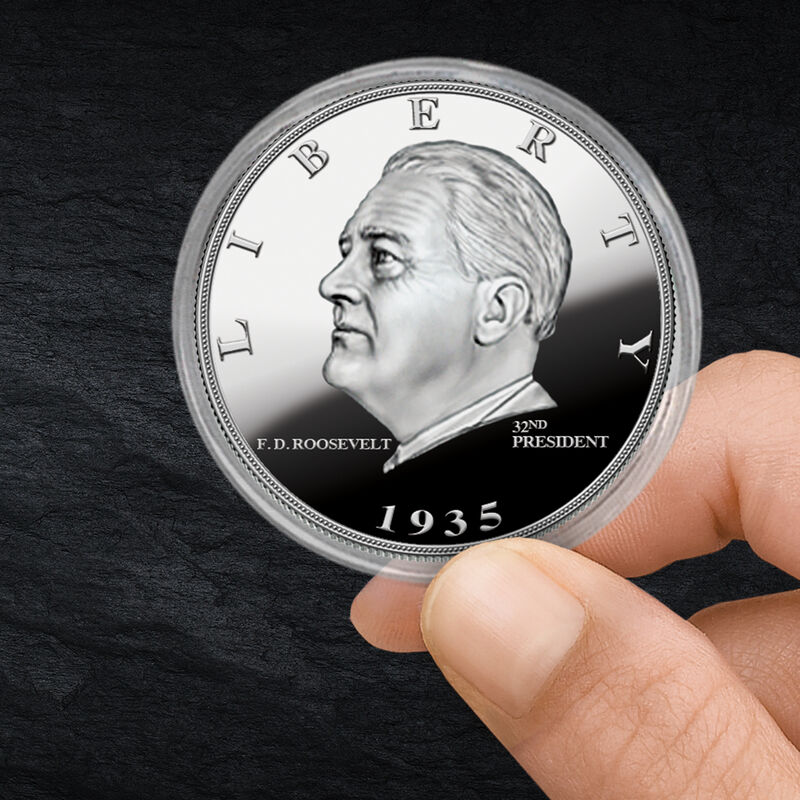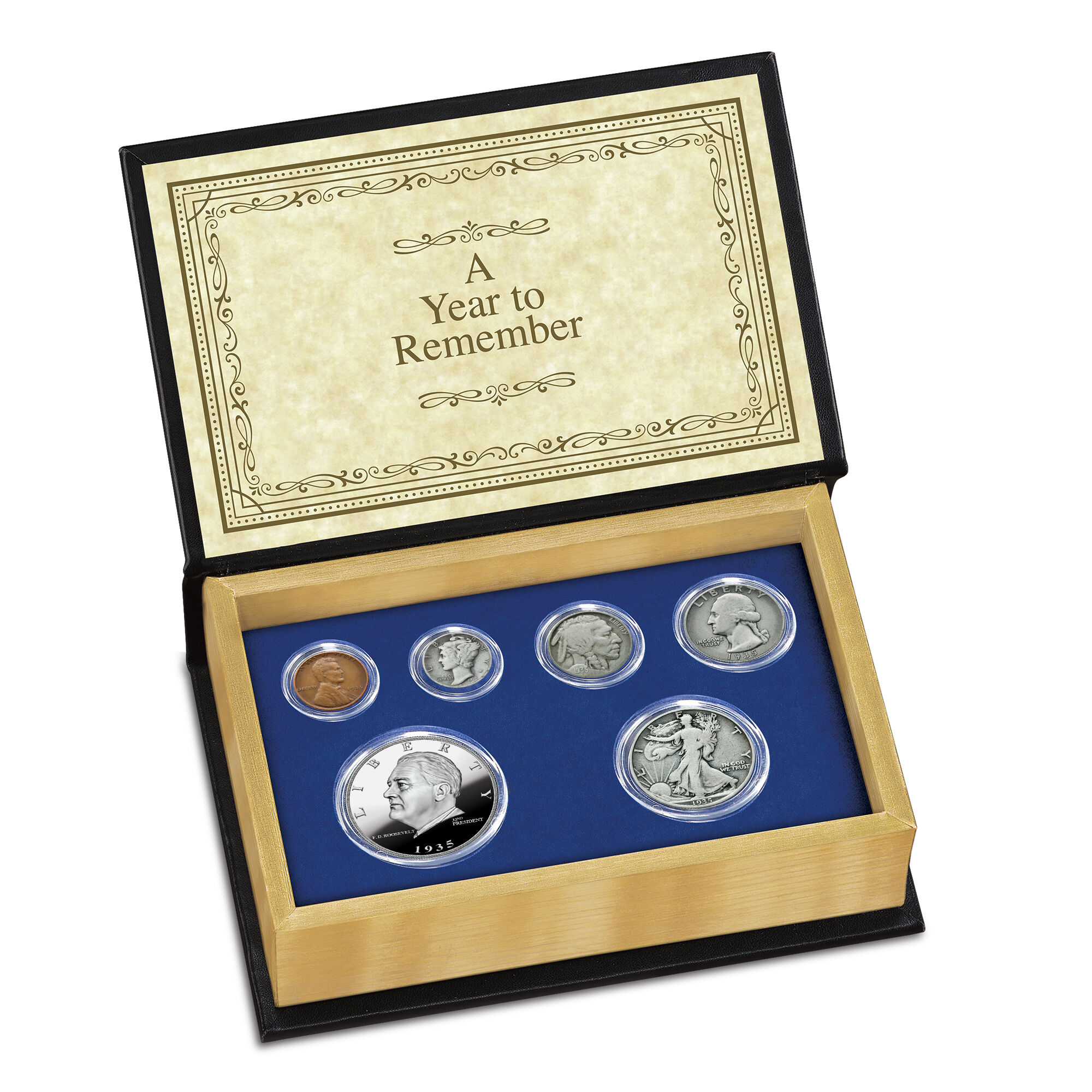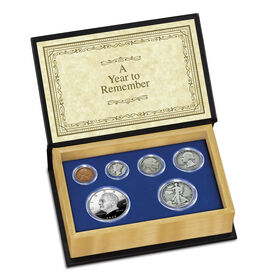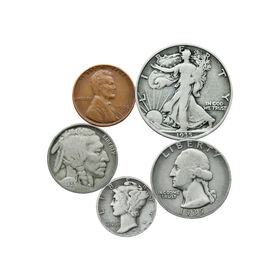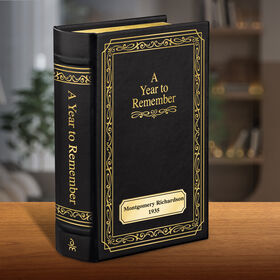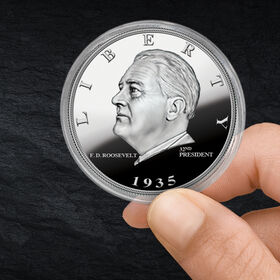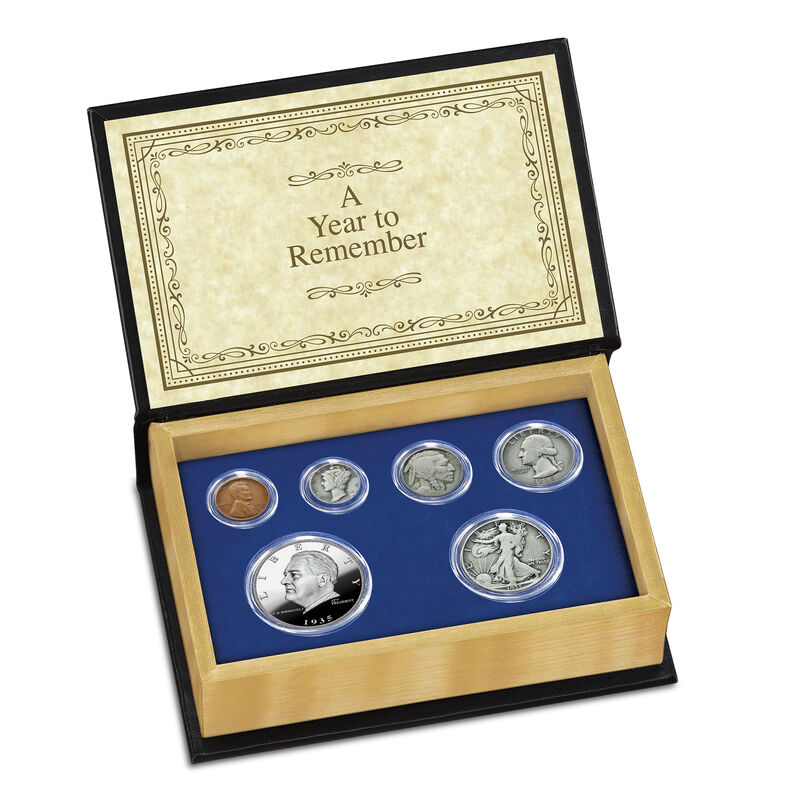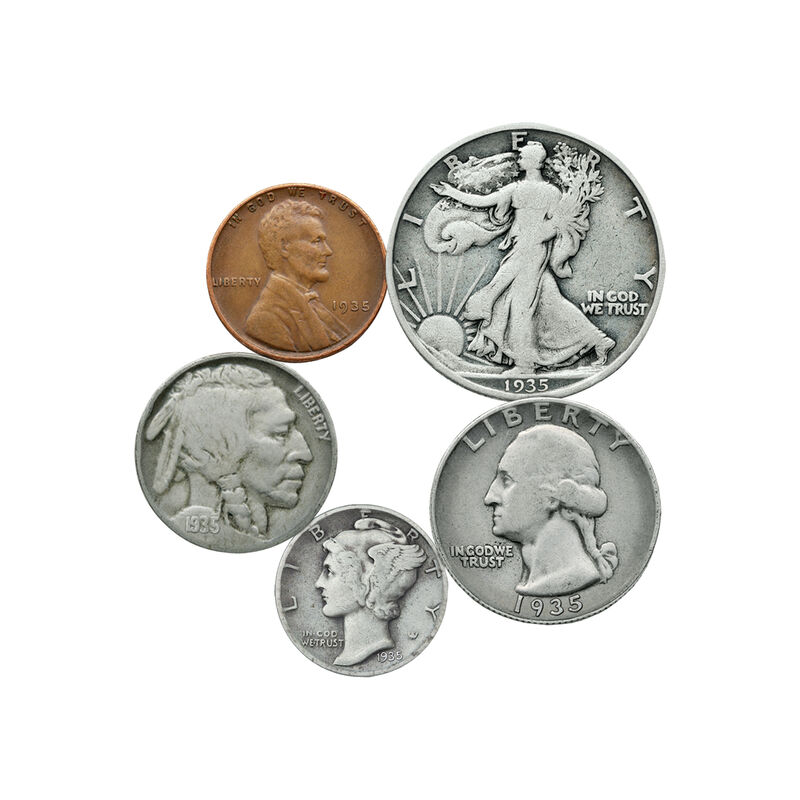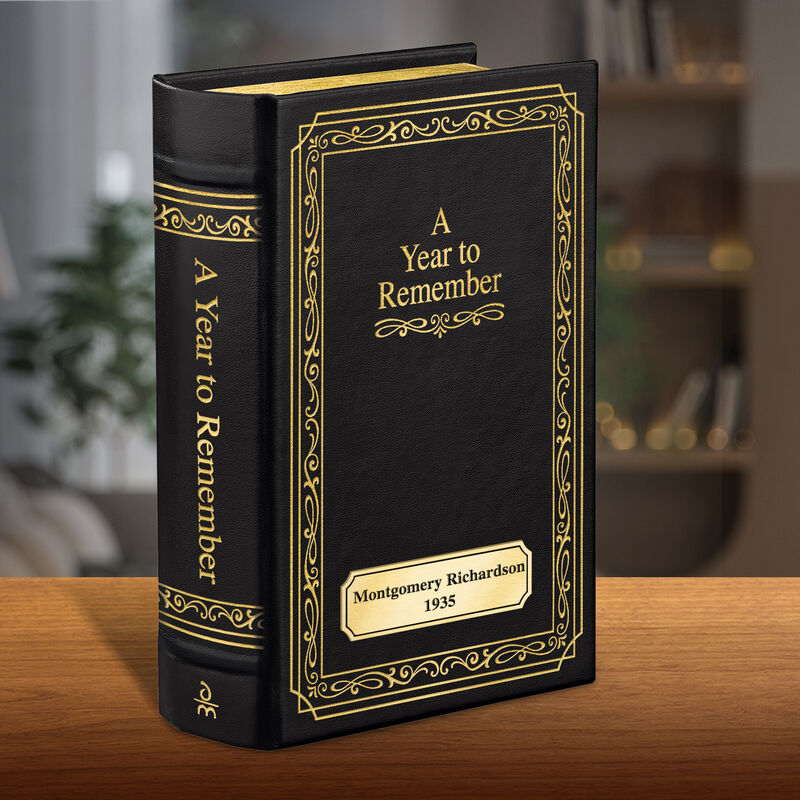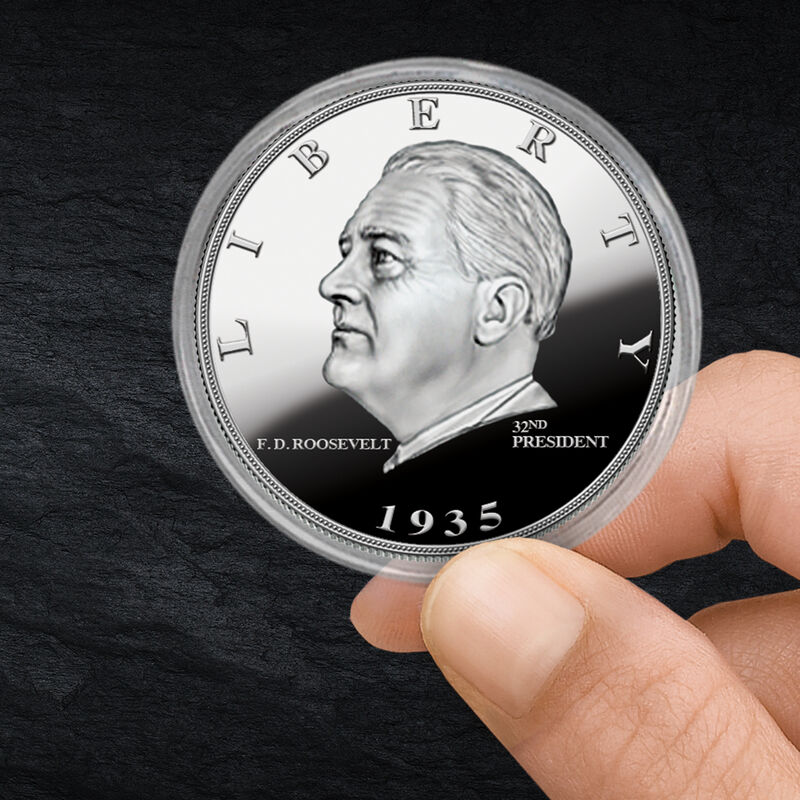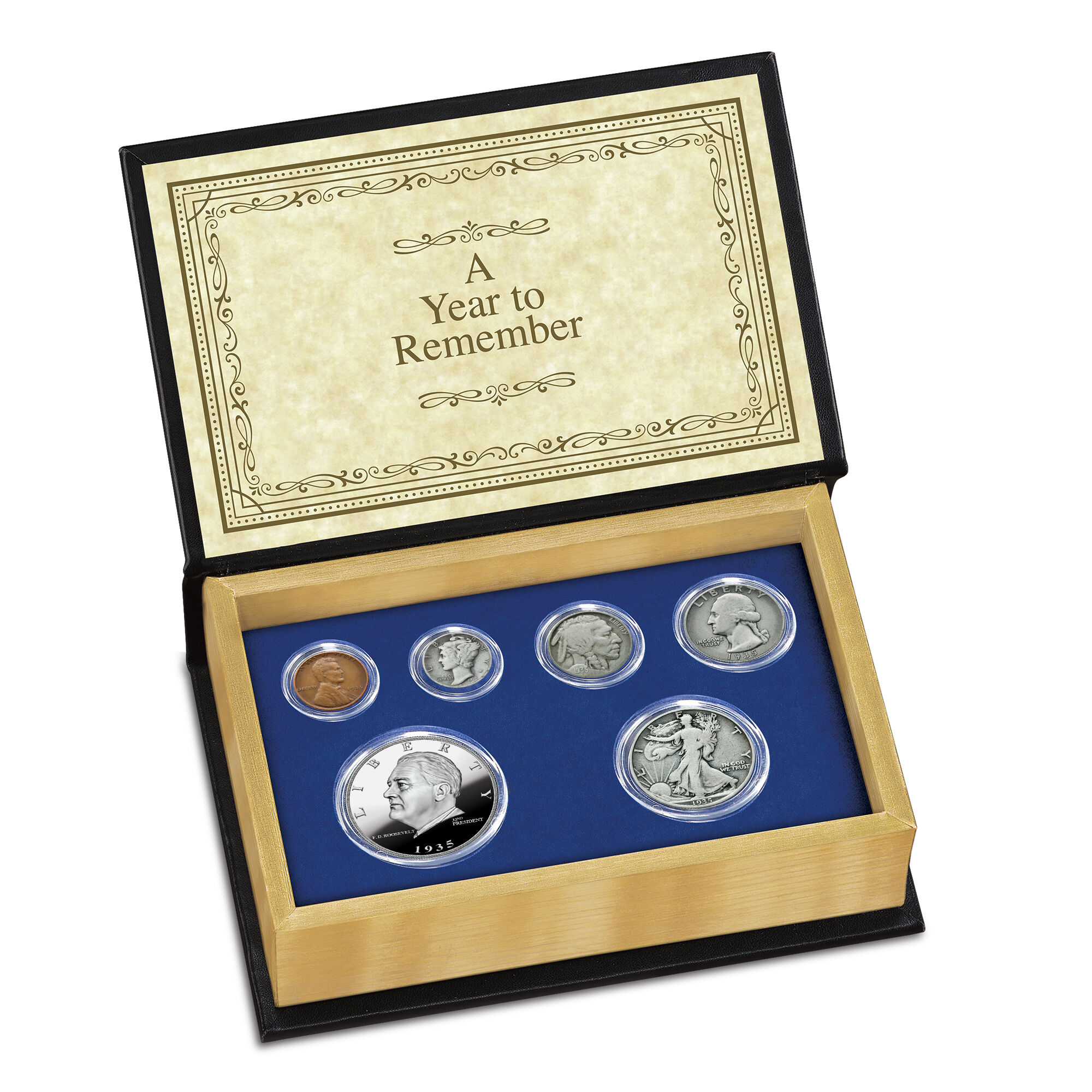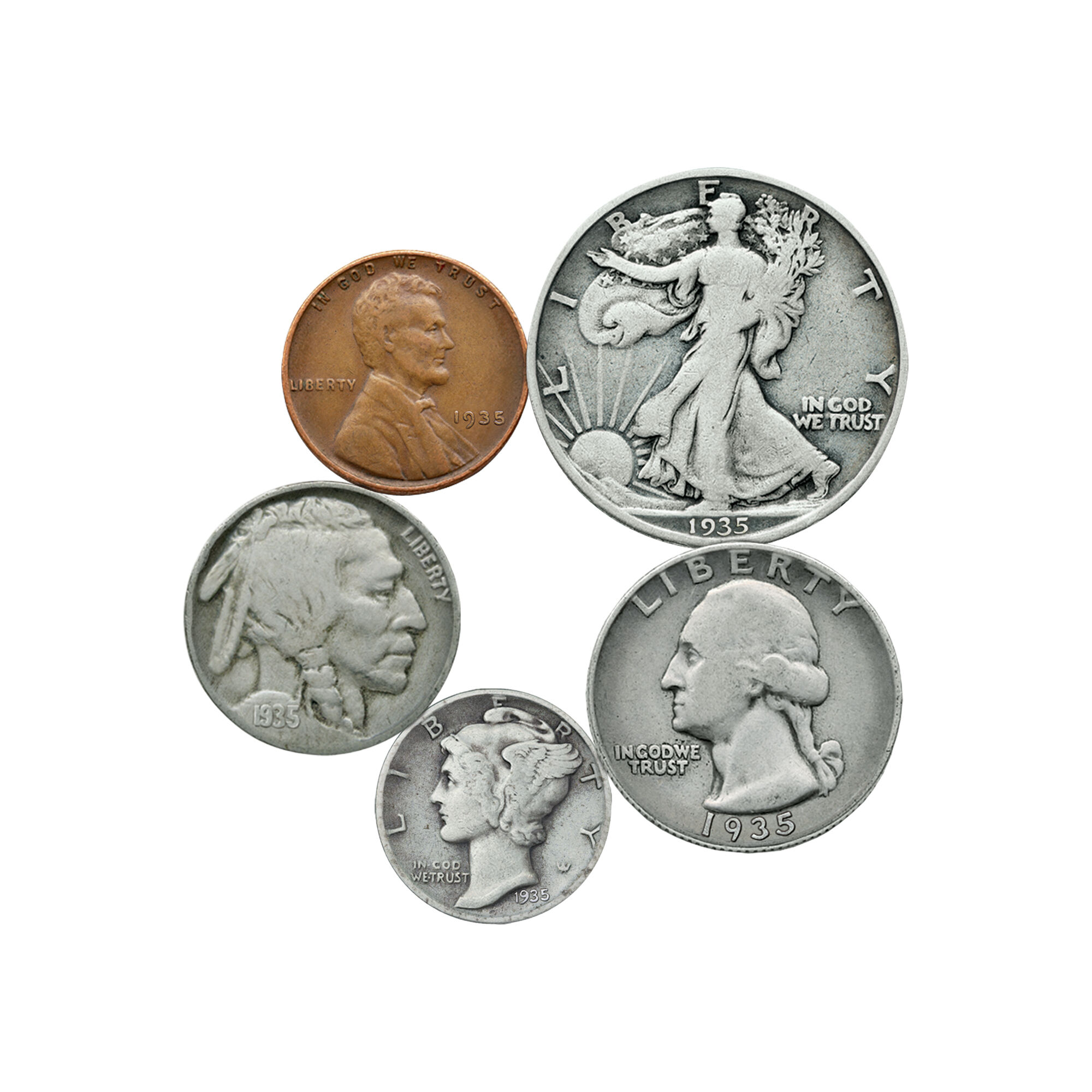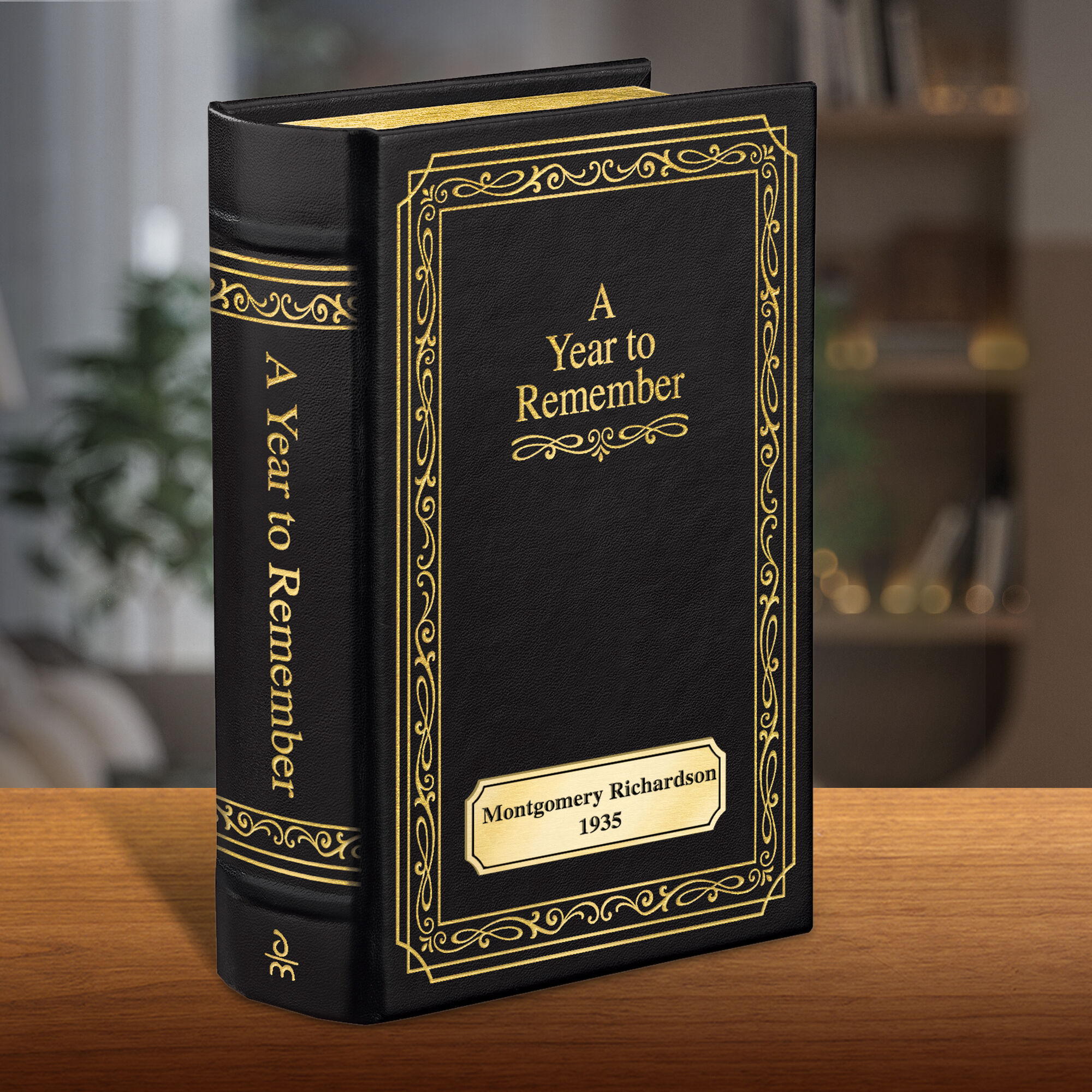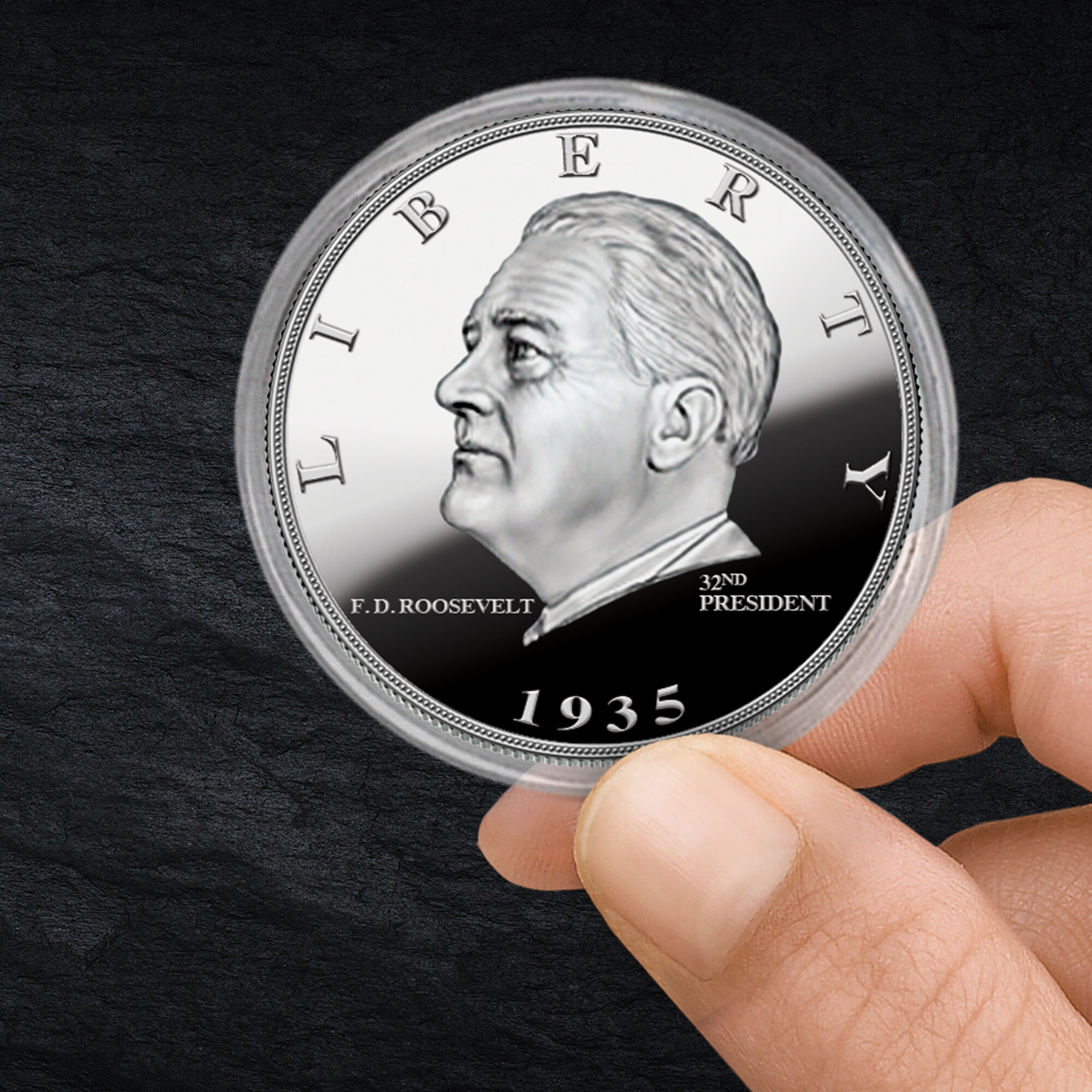 Make this truly a year to remember…
An attractive treasury of U.S. coins plus an exclusive one troy ounce pure silver bullion tribute create a unique piece of history to commemorate the year of your birth.
A stylish custom-designed book-style display specially personalized with your name and year or birth is included!
All coinage arrives protected by crystal-clear encapsulation to preserve the condition while allowing you the opportunity to enjoy all the design details.
Also makes a perfect gift for a special someone!
Show Less
Show More
Celebrate the year of your birth with historic U.S. coins and .999 fine silver!
Your celebration calls for a memorable keepsake. Sets for years 1935-1963 are currently being offered. All coins are presented in collectible circulated condition with most major design elements visible, while the custom-designed one troy ounce pure silver bullion commemorative features the president from your special year! This stunning set is payable in four convenient monthly installments.
Product Specifications:
Coins Included: One half dollar, quarter, dime, nickel and penny from the year you select, plus a one troy ounce silver bullion commemorative featuring the President during that year.
Display Material: Wooden, Faux Leather
Display Size: 6-3/4" Long x 4-1/2" Wide x 2" Tall (Closed).

Item #:11124-0016