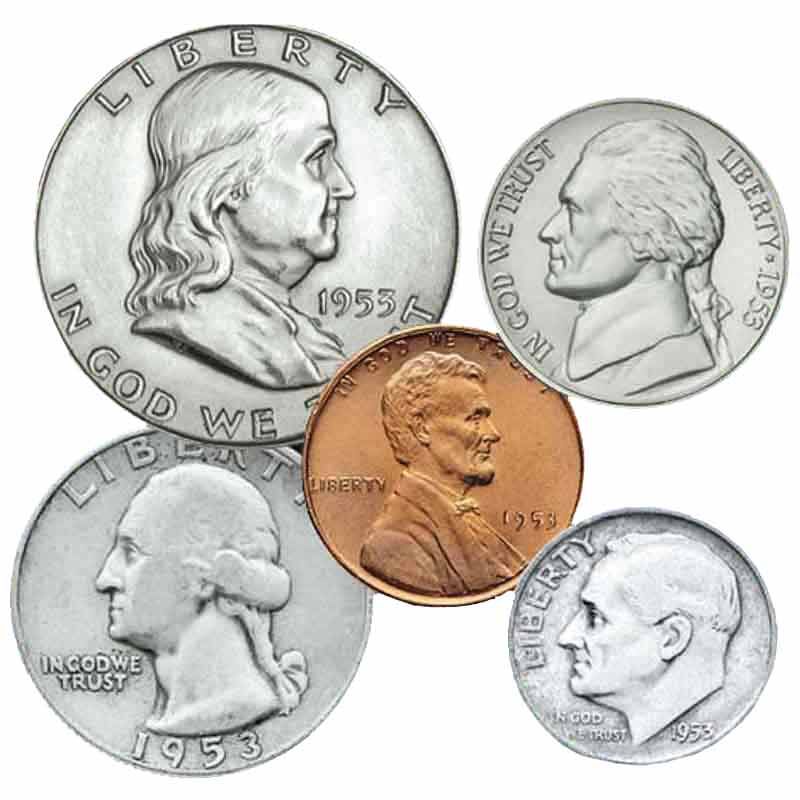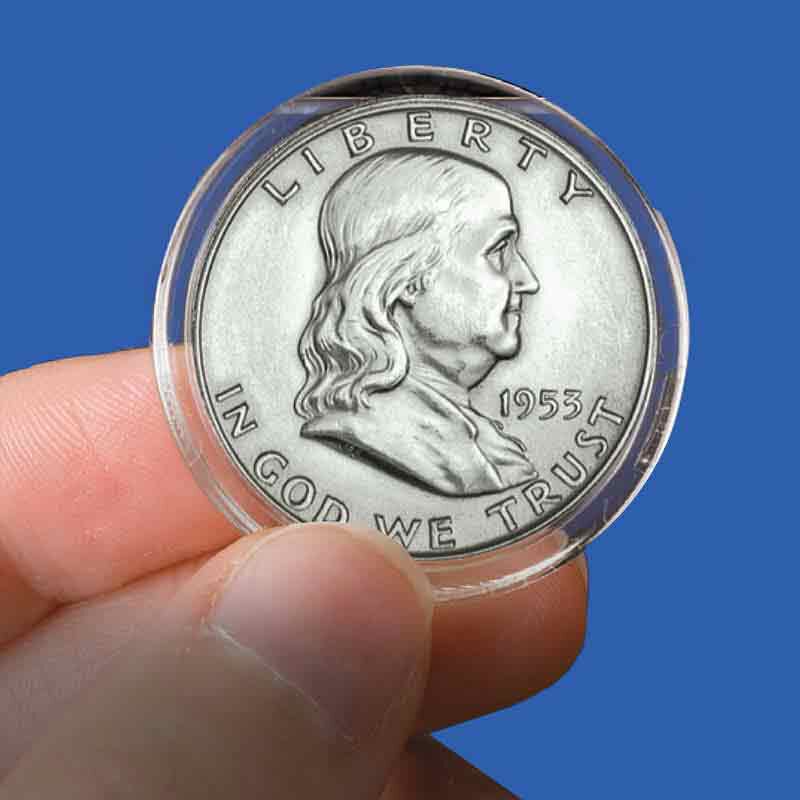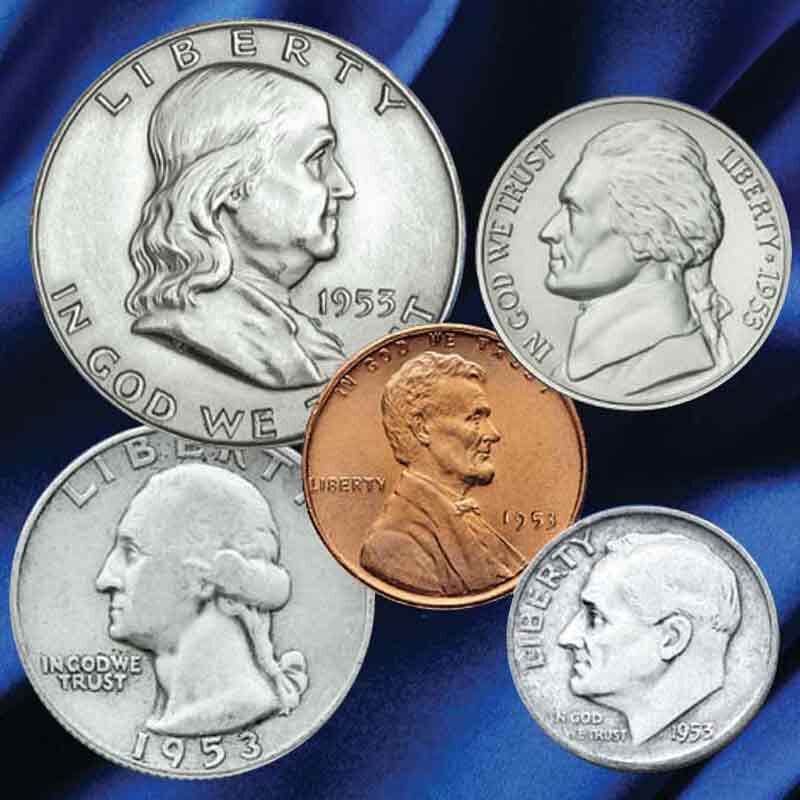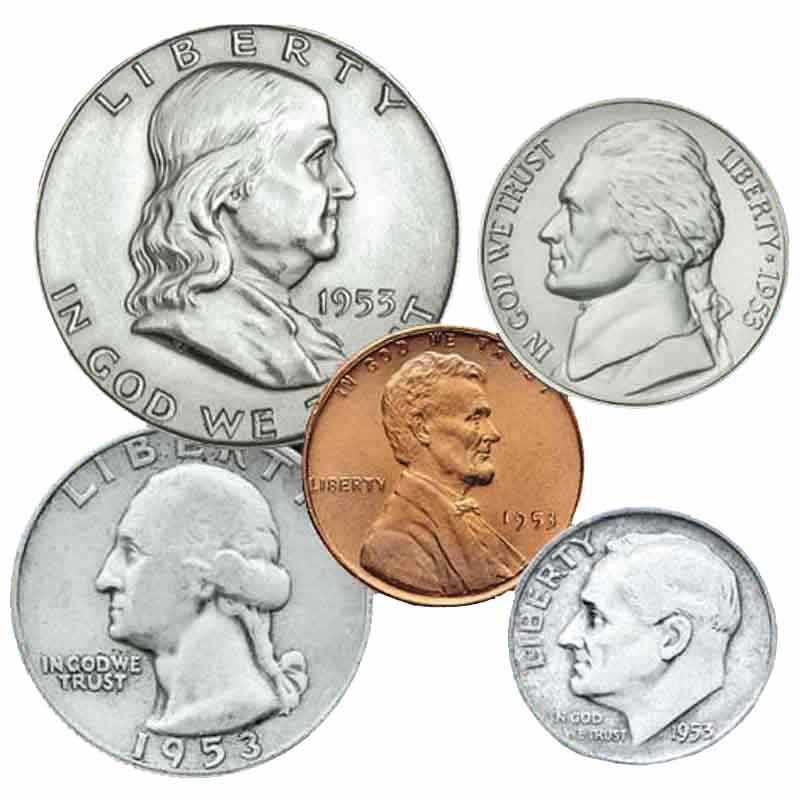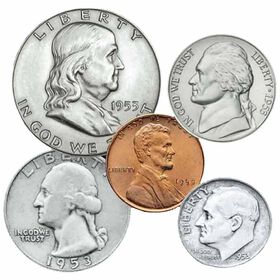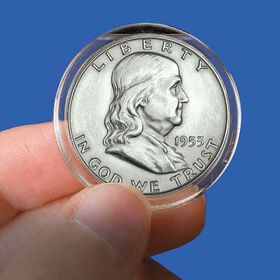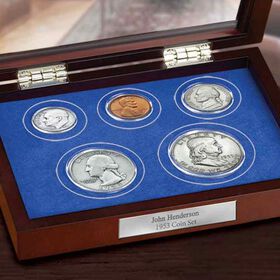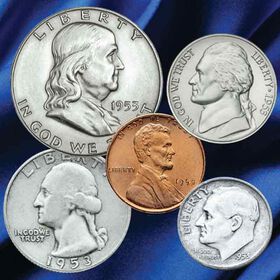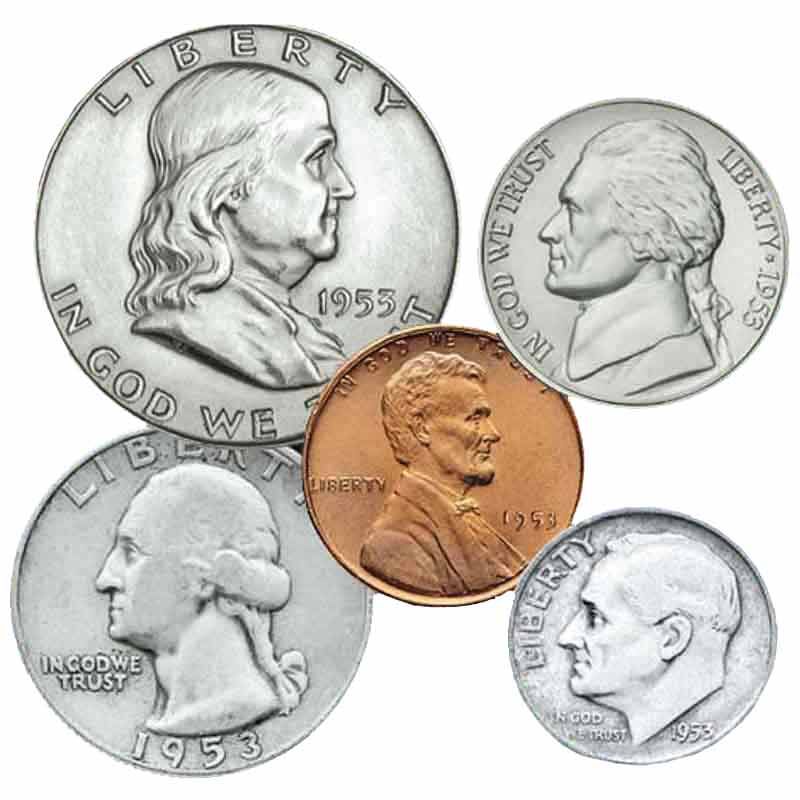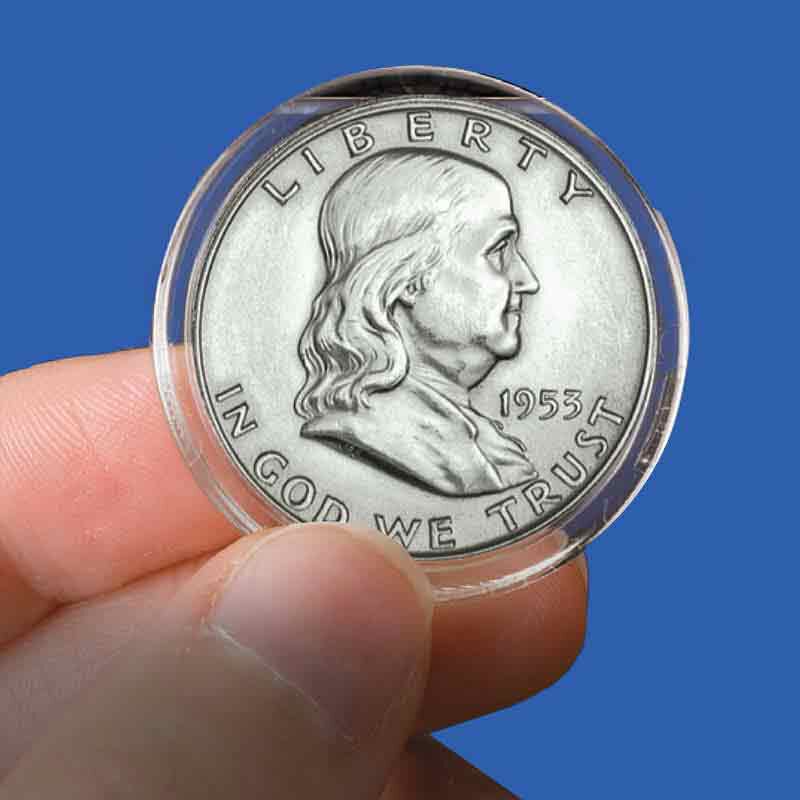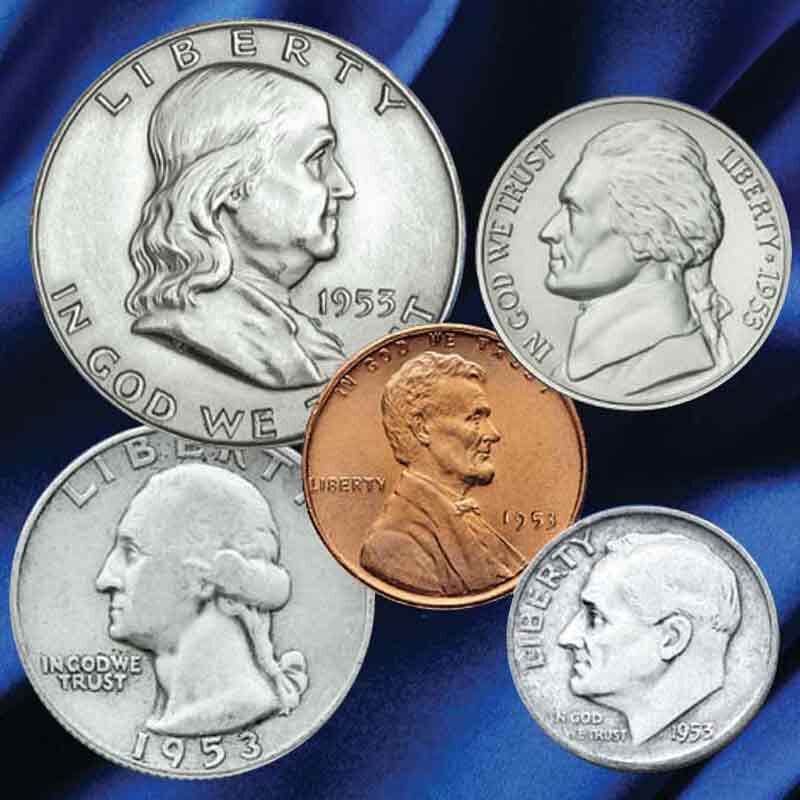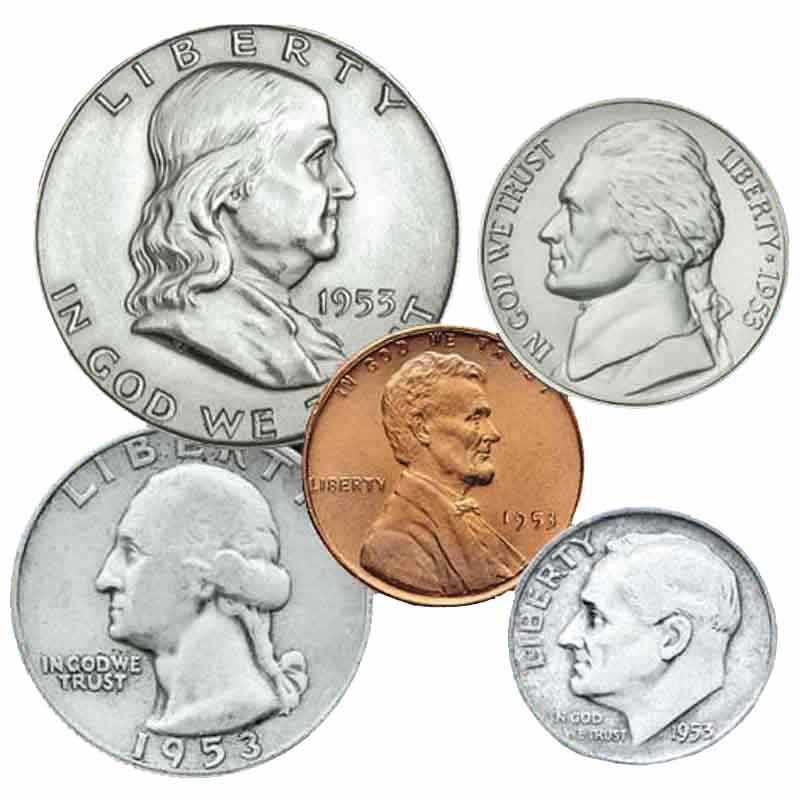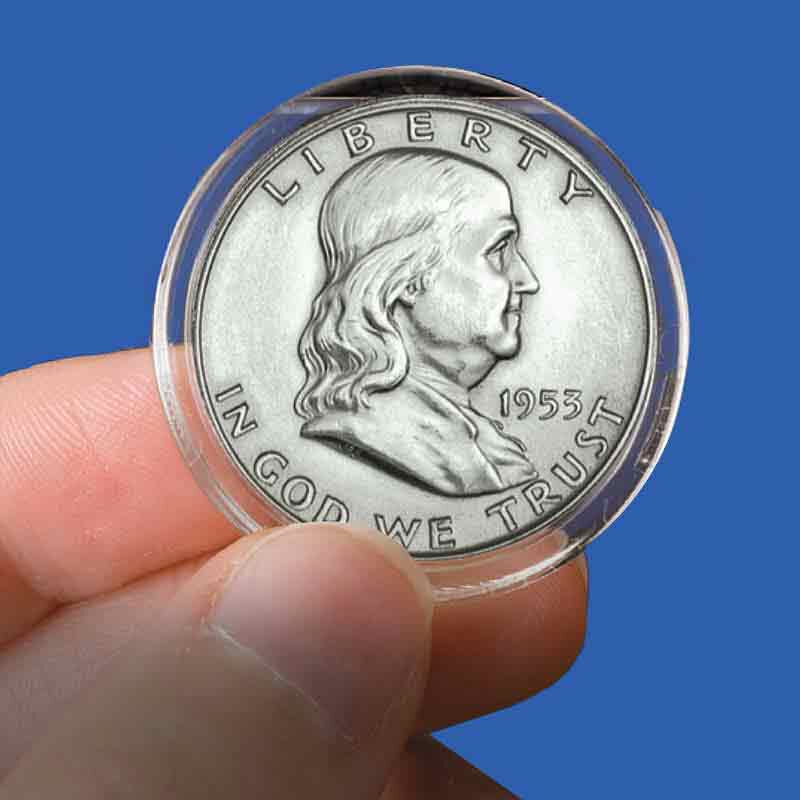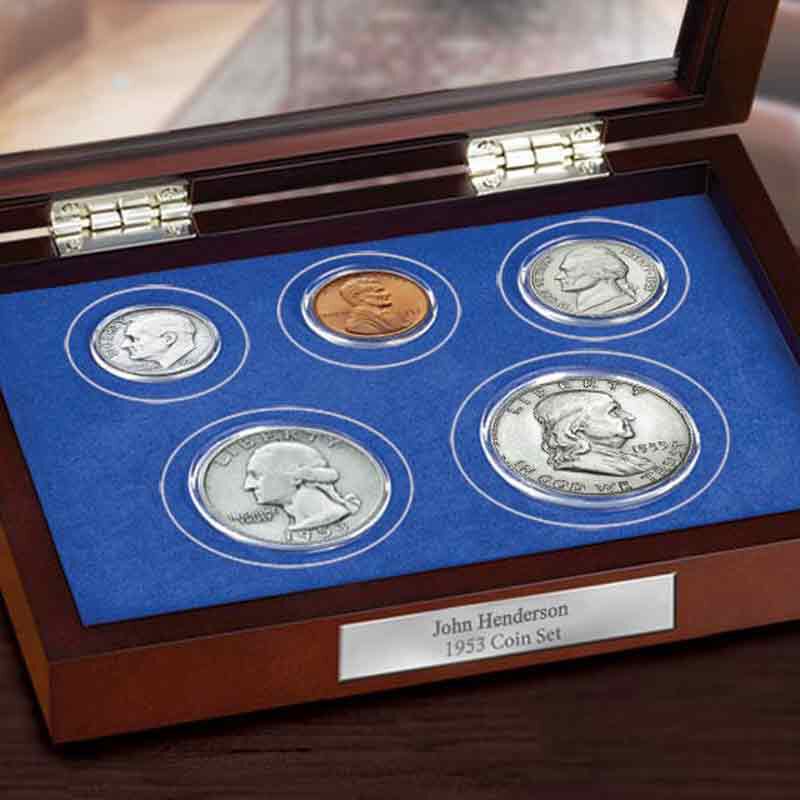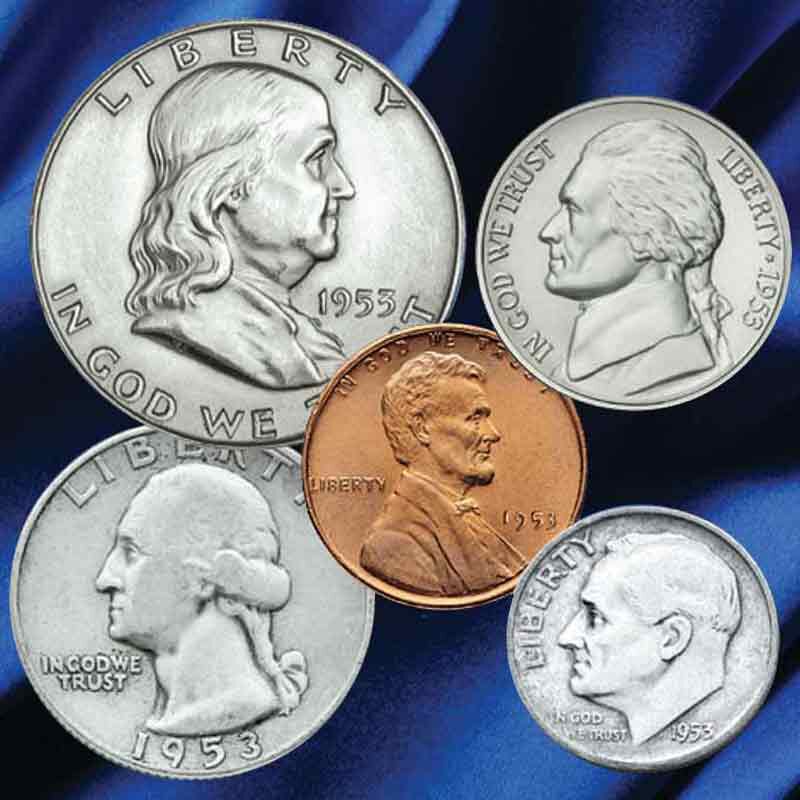 Imagine owning a half dollar, quarter, nickel, dime and penny...all minted the year you were born!
Each coin is protected by a crystal-clear capsule to preserve its condition.
The set arrives in a handsome wooden display chest and personalized with your name FREE!
The perfect tribute to the year you were born. Also makes a great gift for any occasion.
Act now to own a genuine piece of history.
Your satisfaction is guaranteed.
Show Less
Show More
Product Specification:

Coins included: A half dollar, quarter, dime, nickel and penny from the year you select. Coins from 1935-1964 are in circulated condition with most major design details visible.
Coin sets from 1965-2019 containing uncirculated coins are also available for purchase at the cost of $69 per set. Please contact our Customer Service department directly at 1-800-974-9612 to place an order for these.
Display Material: Wooden
Display Size: 7-1/2" Wide x 5" Deep x 1-1/2" High (closed).


Item #:5247-0010