American Silver Eagles of the New Millennium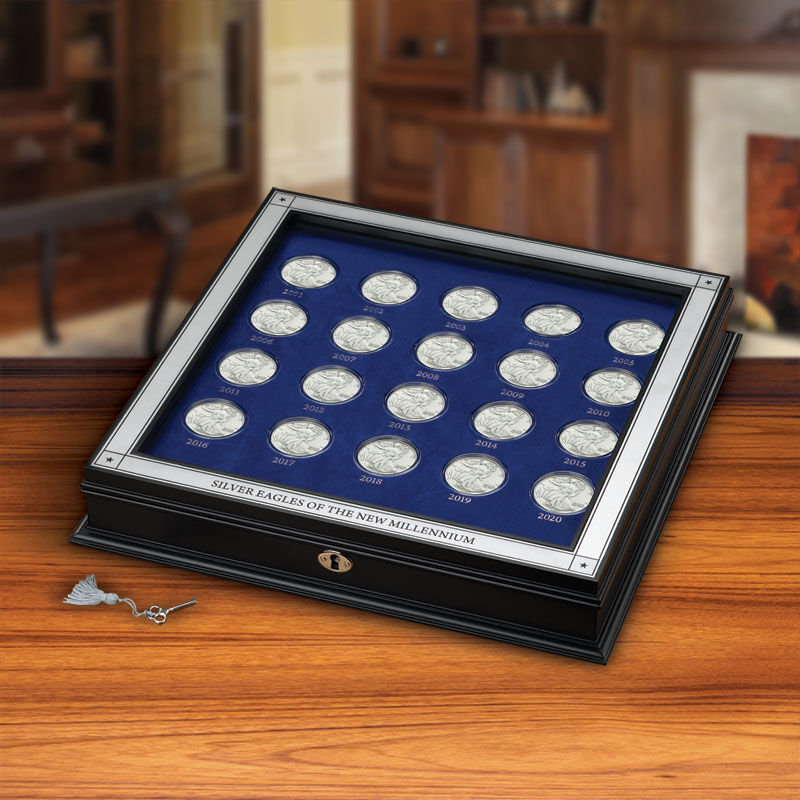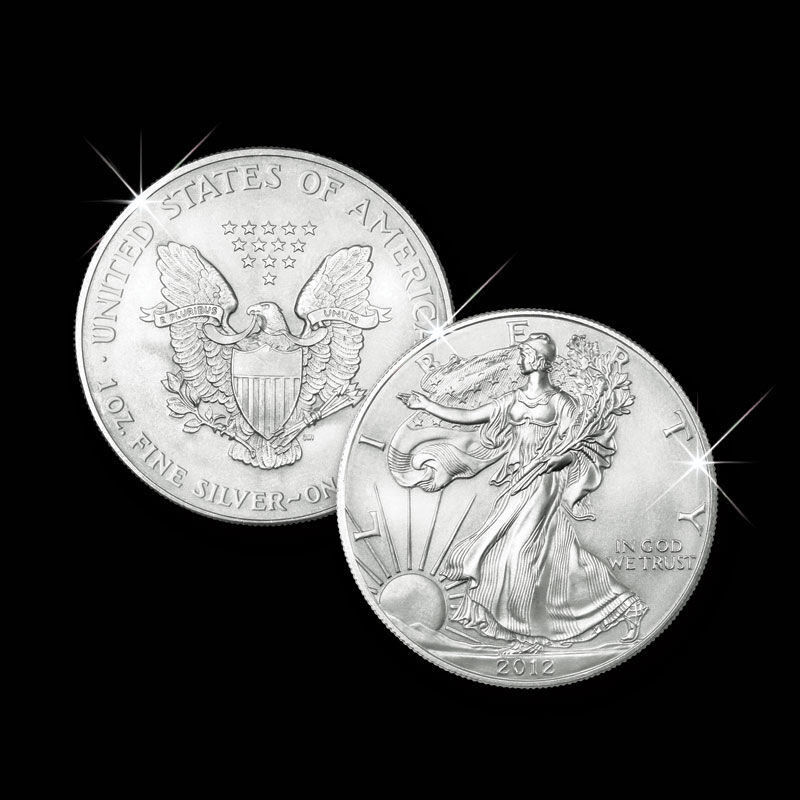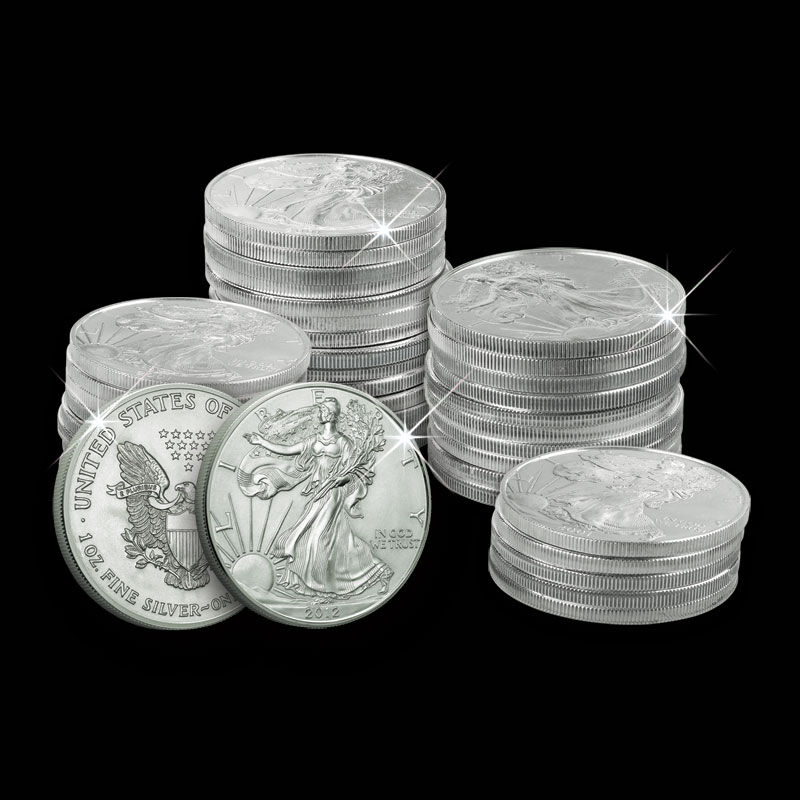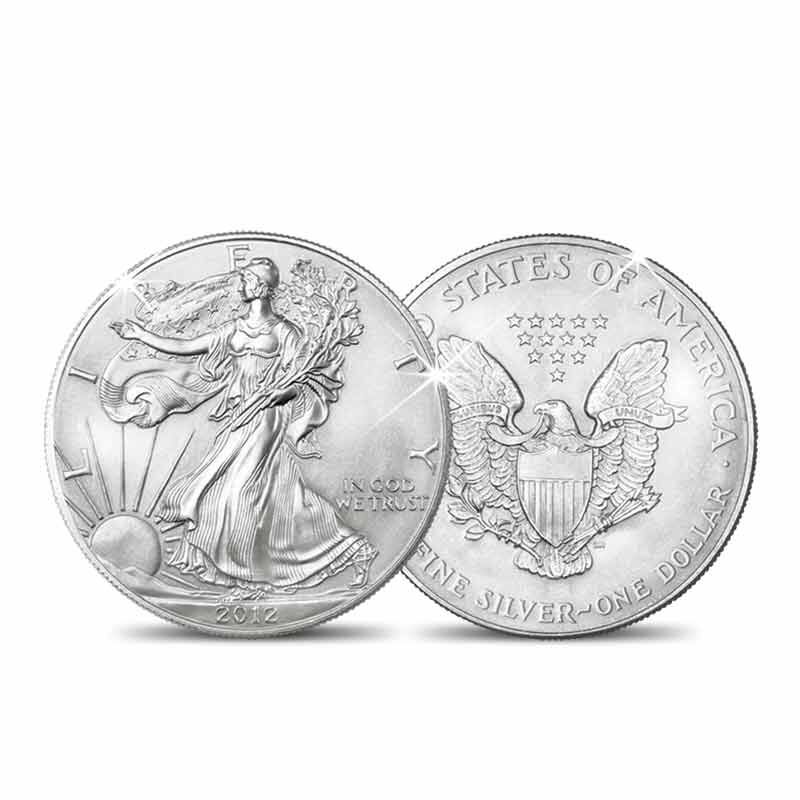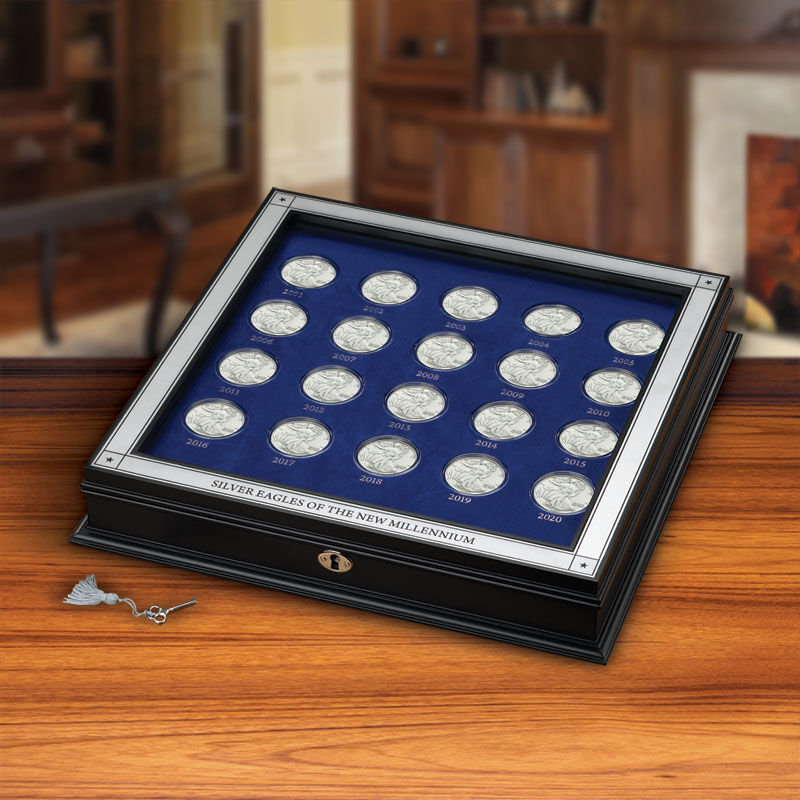 It's a collector's dream come true with this "must-have" collection, featuring one coveted Silver Eagle coin from every year since 2001! Each coin is presented in gem-brilliant, never-circulated condition, with every aspect of its classic Walking Liberty design crisp and clearly visible.

At .999 purity, American Silver Eagles are the coins of the New Millennium, helping set the standard for all future coins minted from precious metals. Silver Eagles represent the cutting edge of American coin making and they are coins that collectors today and tomorrow will simply have to own!




Show Less
Show More
Handsome wooden case included.
Your collection will include a handsome wooden case, ready to preserve the gem-brilliant appearance of each individual coin, while making it easy for you to fully admire the beauty and quality of your gleaming Silver Eagles. With a glass lid that both lifts and locks in place, you'll never find a more perfect complement to these exquisite coins -- or an easier way to display them.

The price is subject only to possible adjustment if needed for unusual market conditions. You will receive one coin every other month. The elegant FREE display will ship separately around the same time as your second coin.




Product Specifications:
Coins included: 20 American Silver Eagle Coins (1 each from every year since 2001).
Display: Wooden case with glass lid.
Display size: 14-9/16" wide x 15-5/8" long.


Item #:2845-0013