George Washington Coin and Currency Set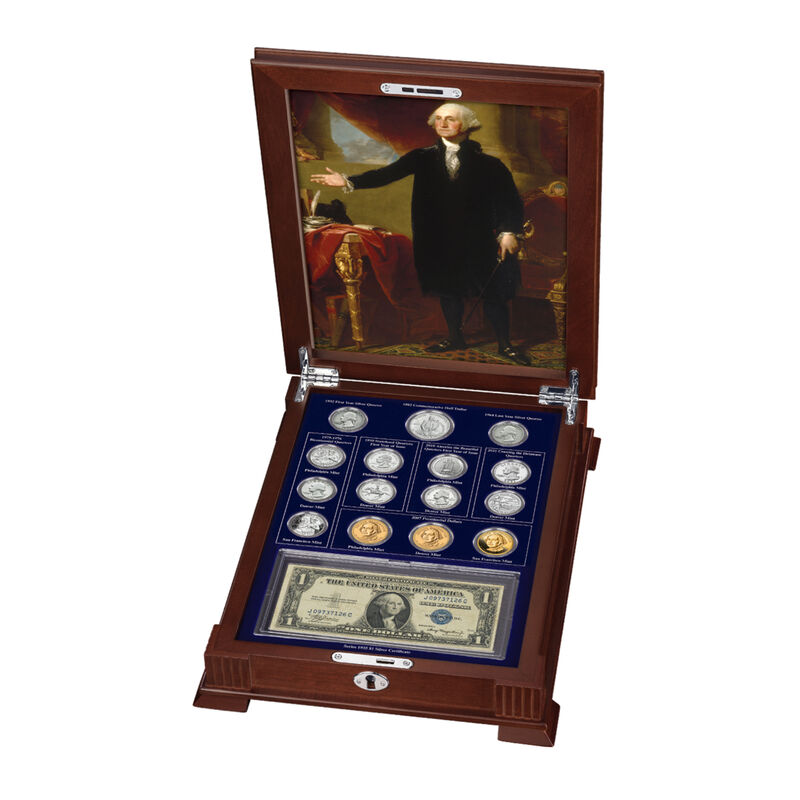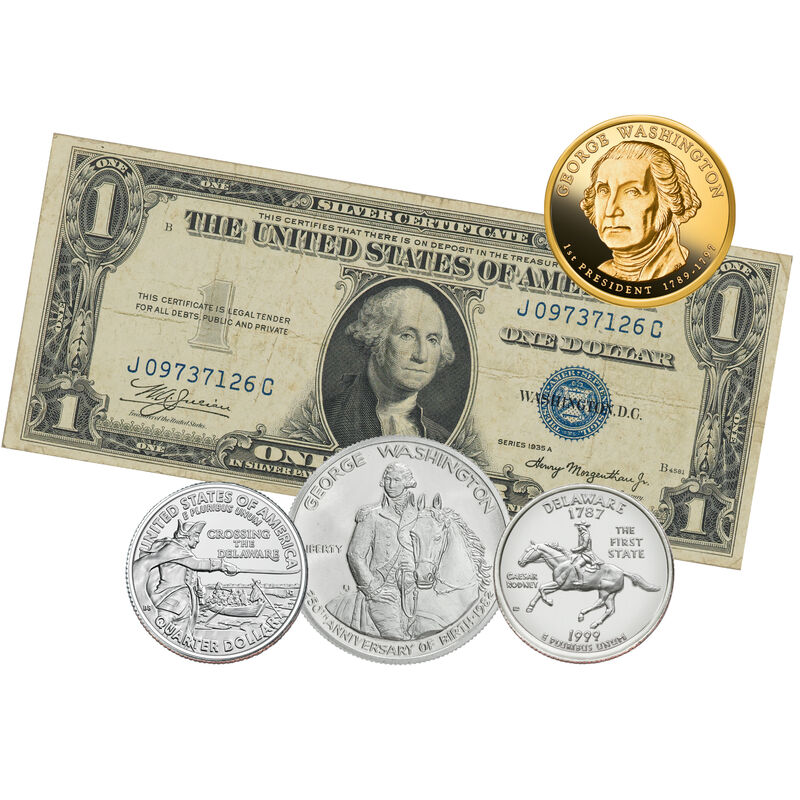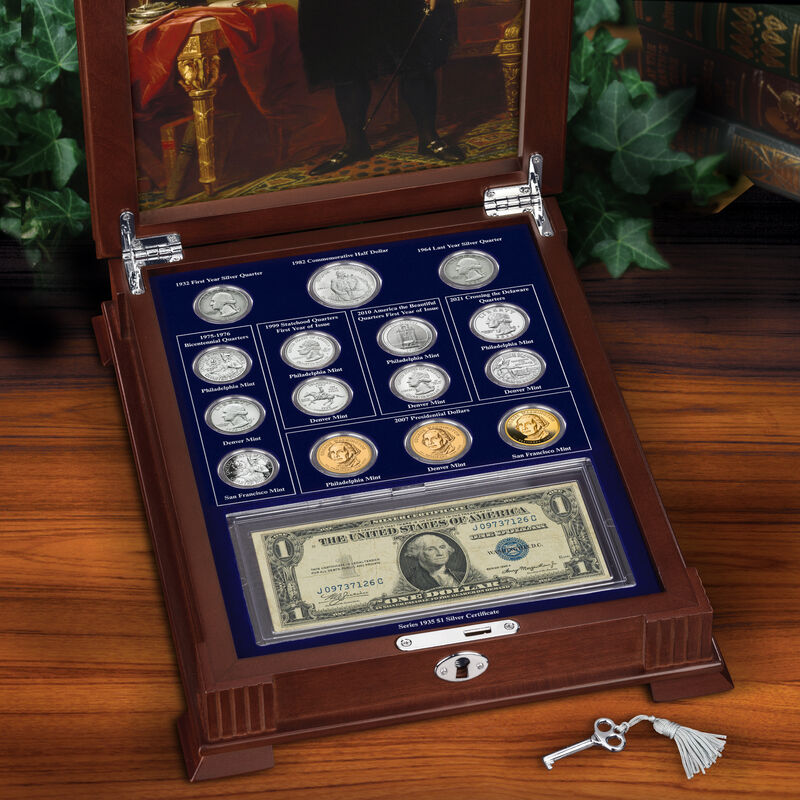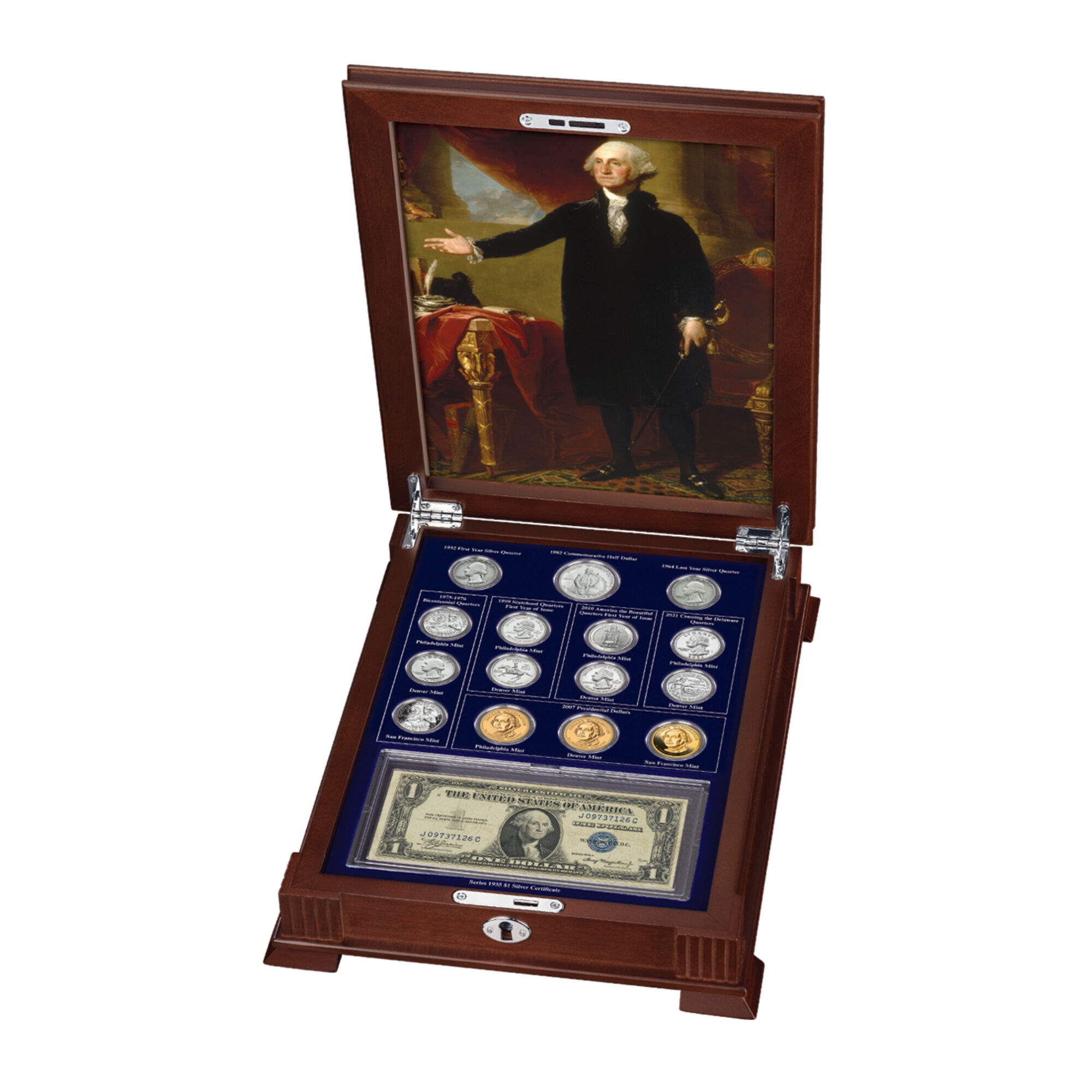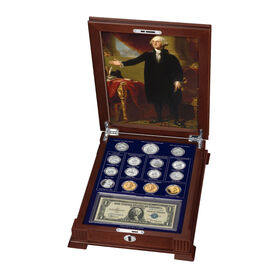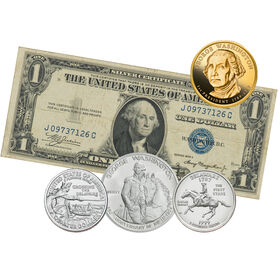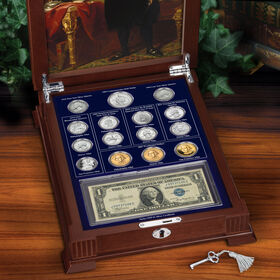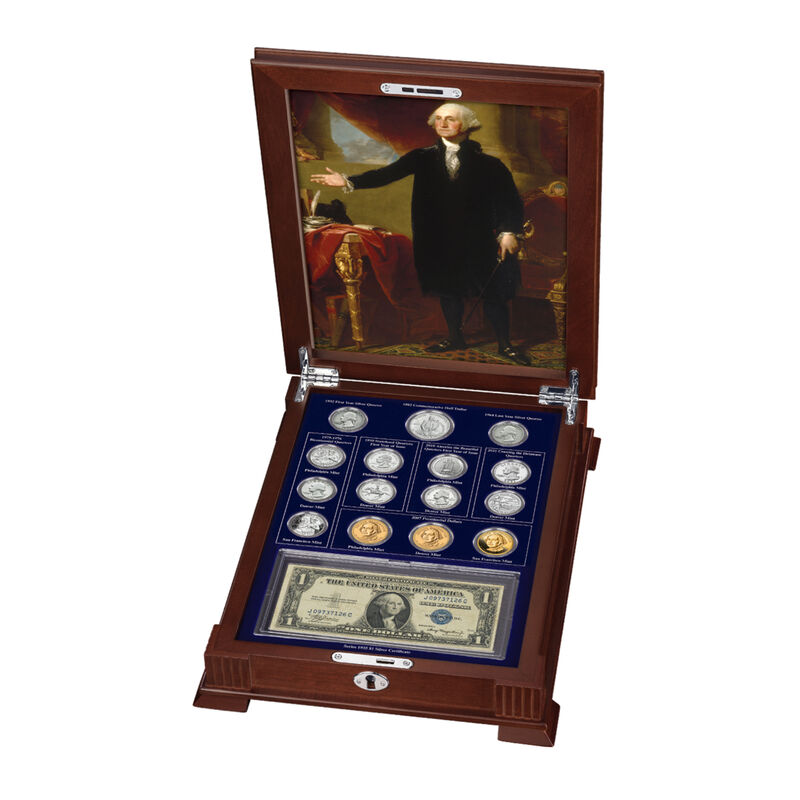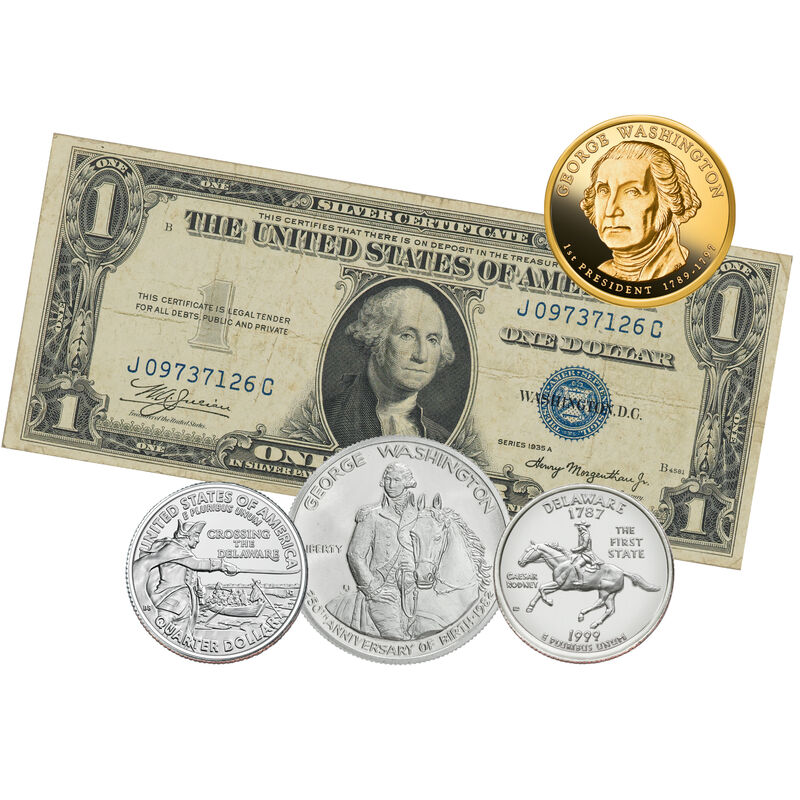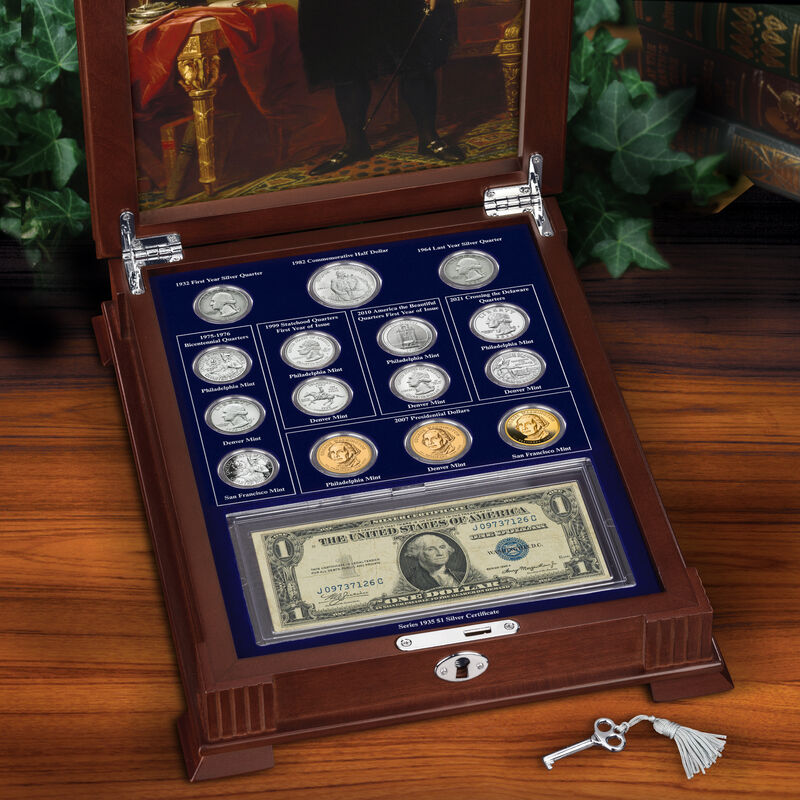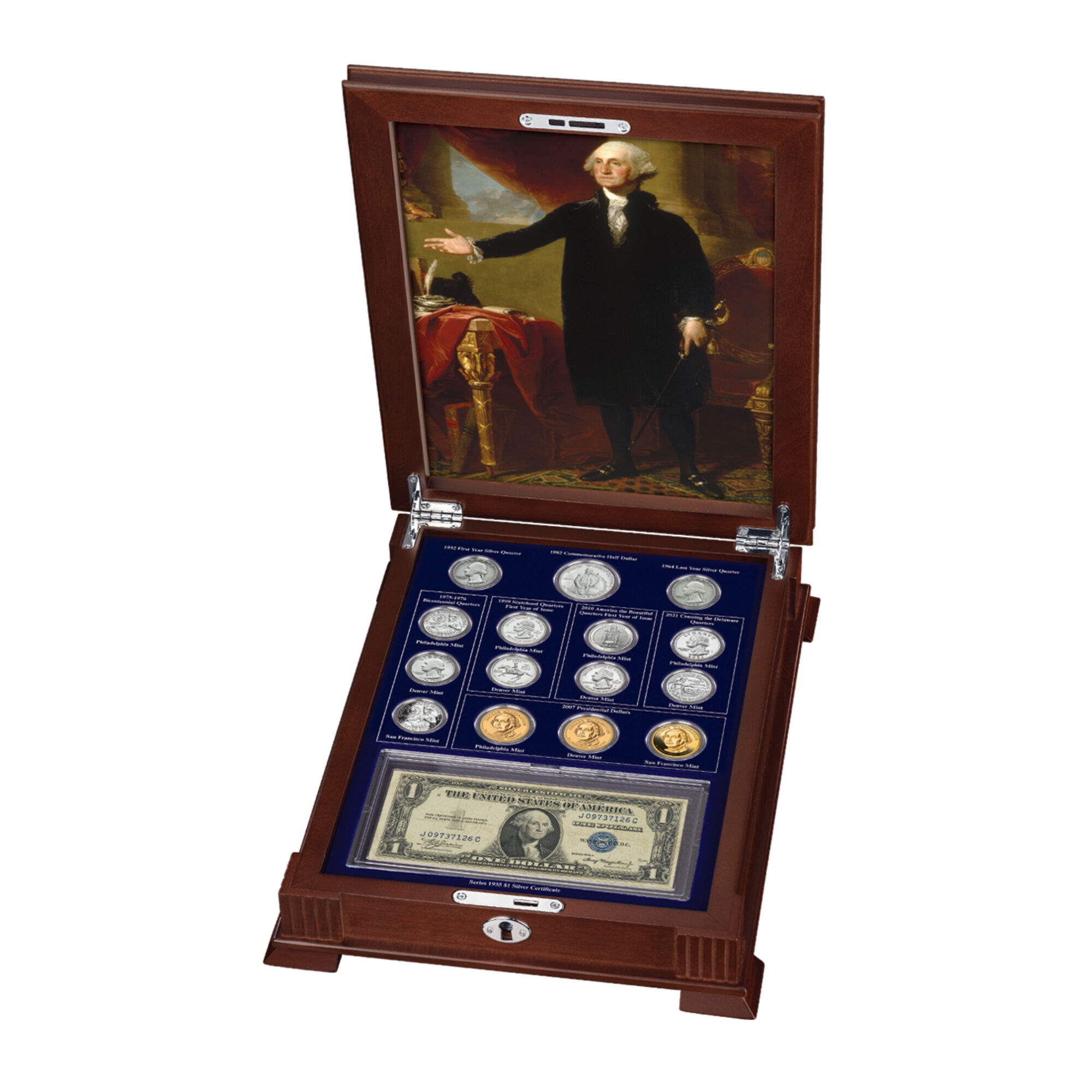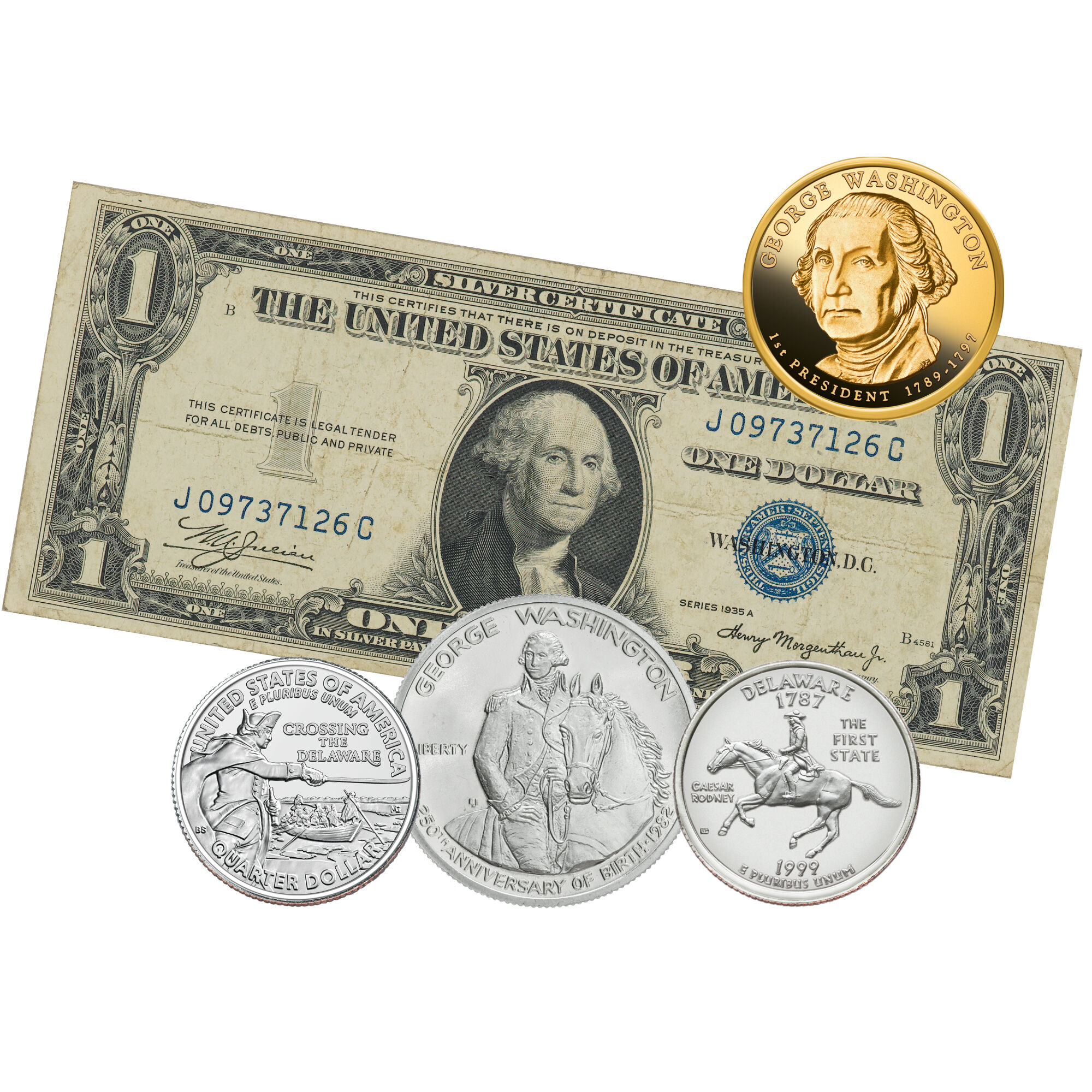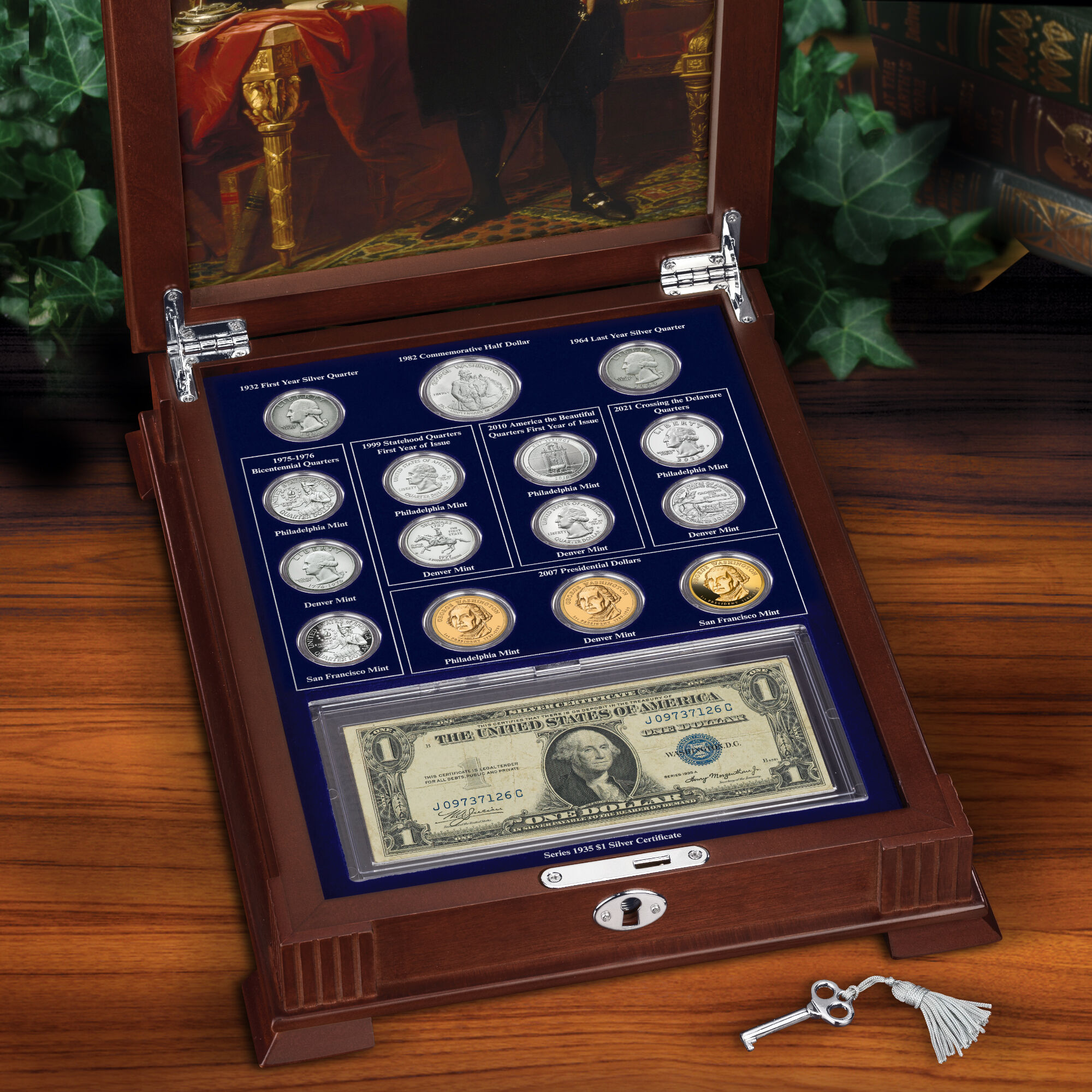 90 years of George Washington U.S. coins!
A landmark collection honoring the historic legacy of one of America's greatest heroes.
Includes historic U.S. coins dating back to the very first 90% silver Washington Quarter in 1932, as well as a hard-to-find $1 Silver Certificate that is a tribute to Washington's legacy.
The custom-made wooden display case — complete with silver-tone accents and a lock and key for added security — is the perfect showcase for this spectacular set.
Show Less
Show More
Sorry - this product is sold out and is no longer available.
Historic Set Spanning 90 Years!
Each Washington coin and banknote is a genuine collector's item in its own right, and together they create a breathtaking set of unprecedented beauty, meaning and importance. Due to their age and increasing scarcity, however — especially the 90% silver first-year 1932 Washington Quarter and the Series of 1935 $1 Silver Certificate — we were able to assemble only a limited number of complete sets. This may be your only chance to reserve this extraordinary collection, so don't delay. Order now…before it's gone forever!
Product Specifications:
Coins Included: 15 Coins and One Series 1935 $1 Silver Certificate
Display Material: Wooden
Display Size: 9-3/4" Wide x 12-3/4" Deep x 2-1/2" Tall
Item #:10705-0015