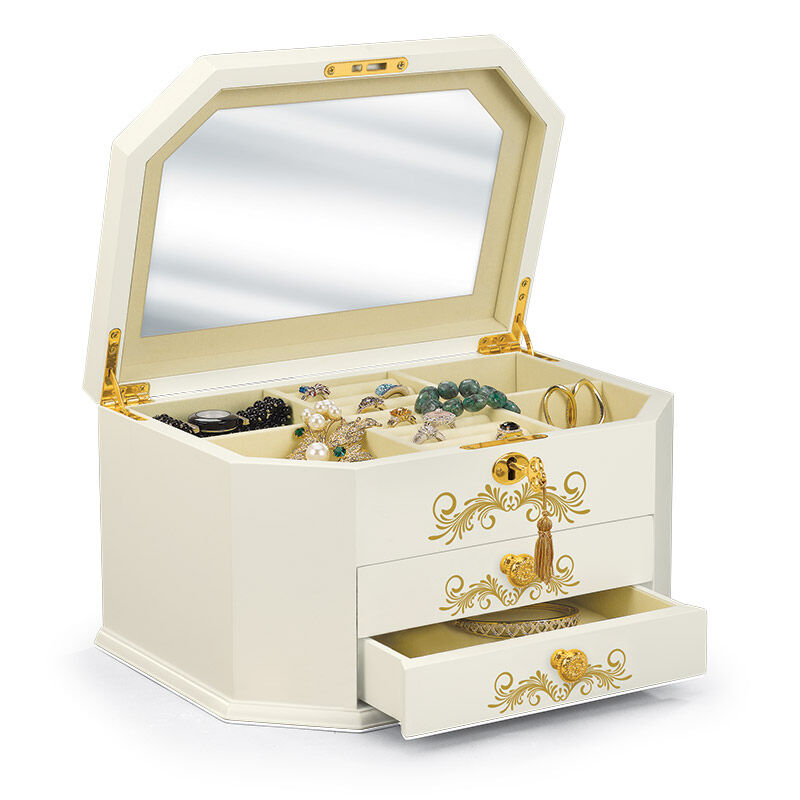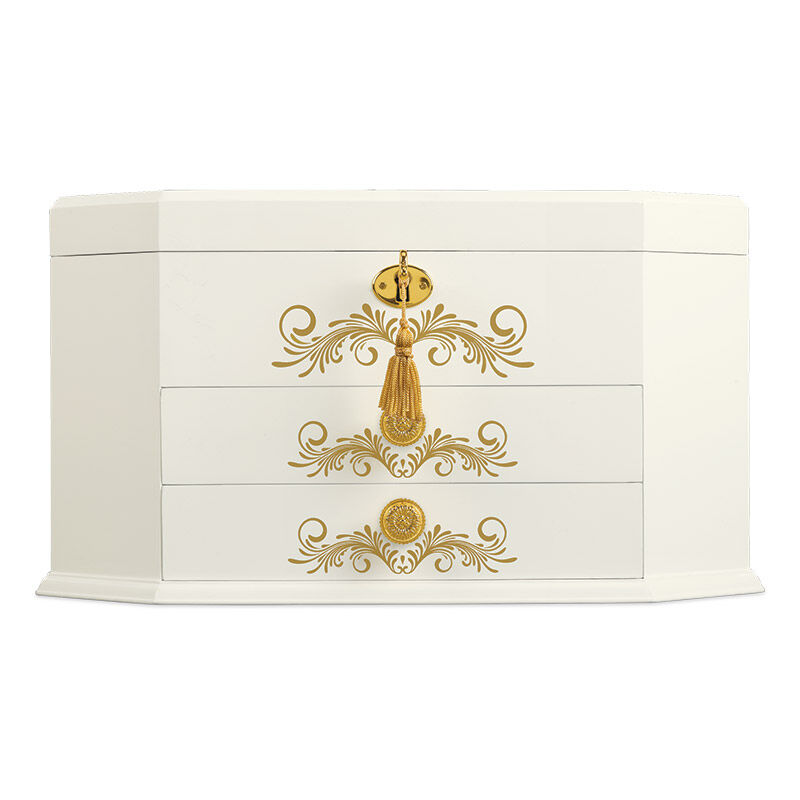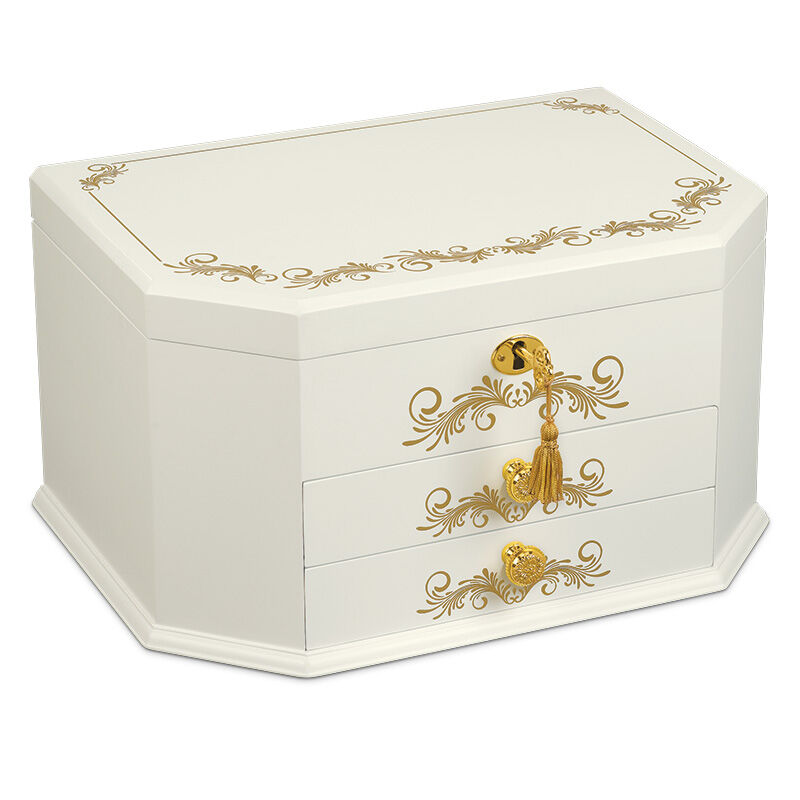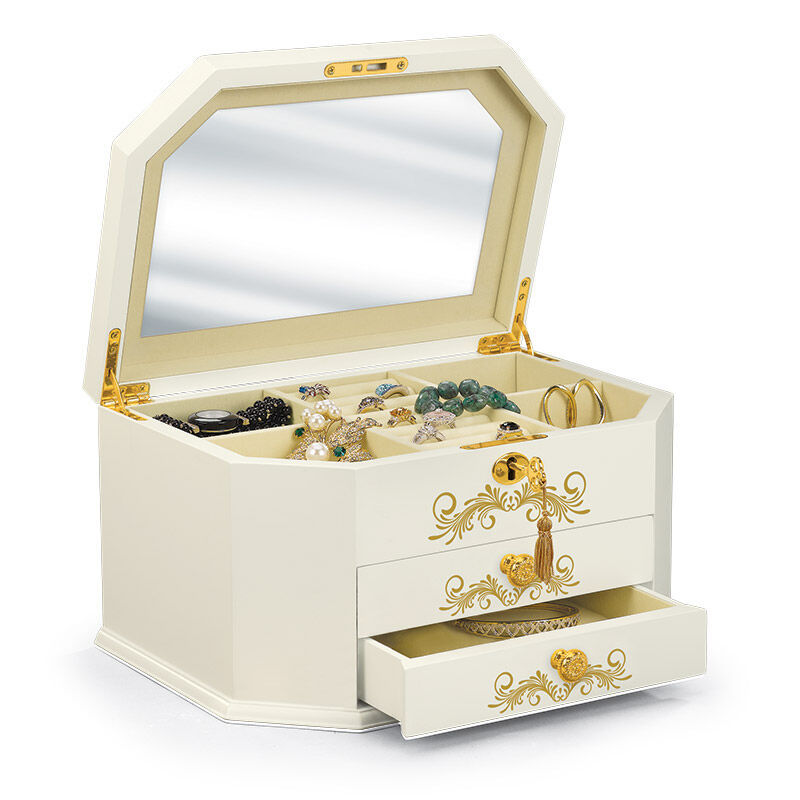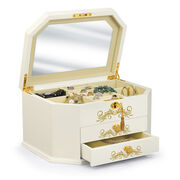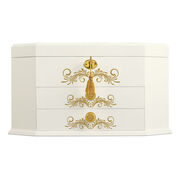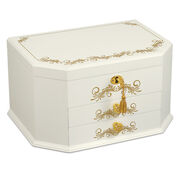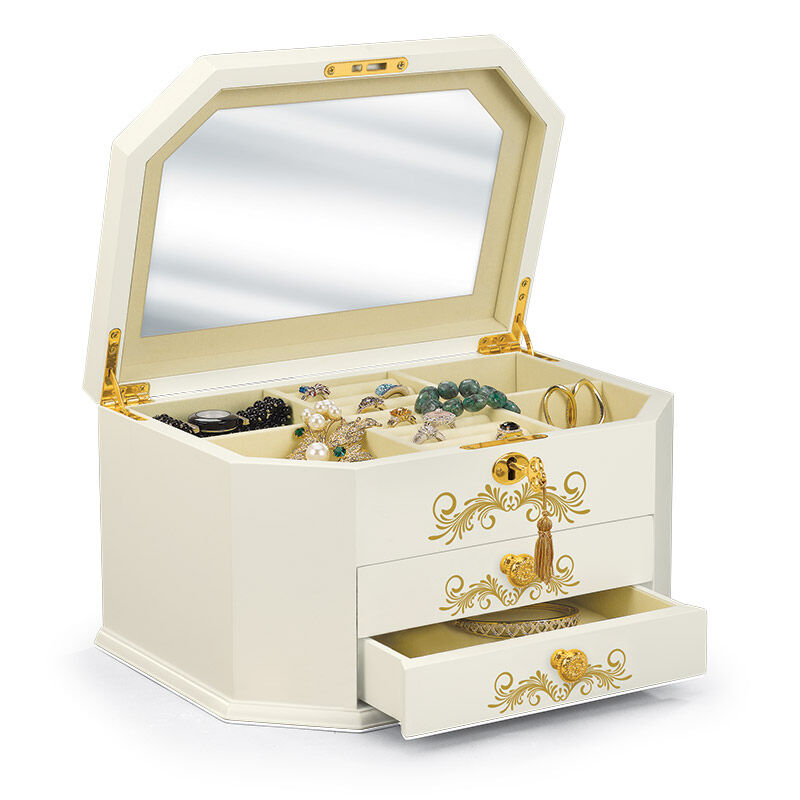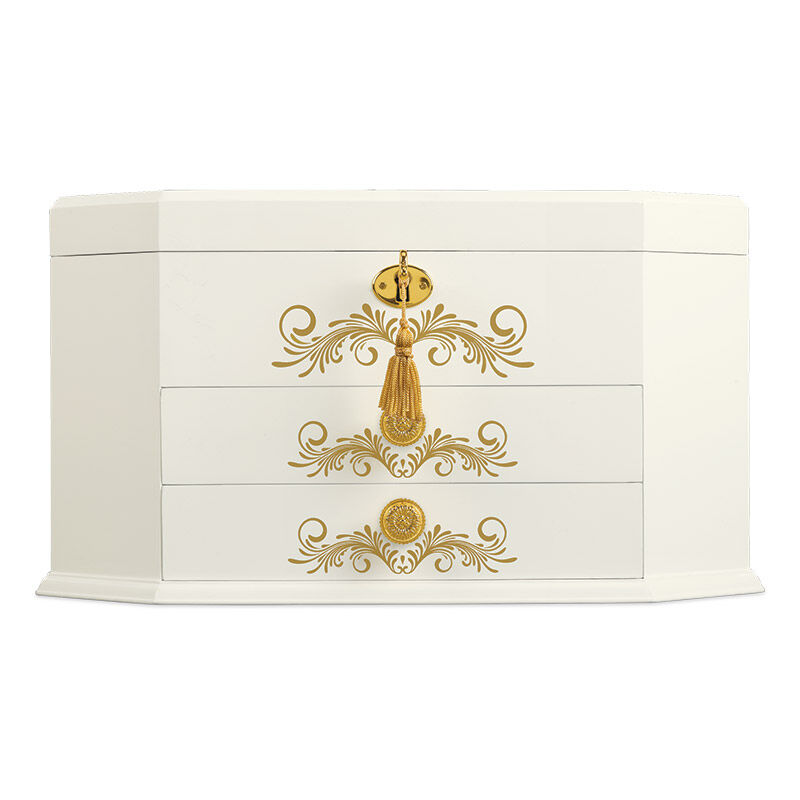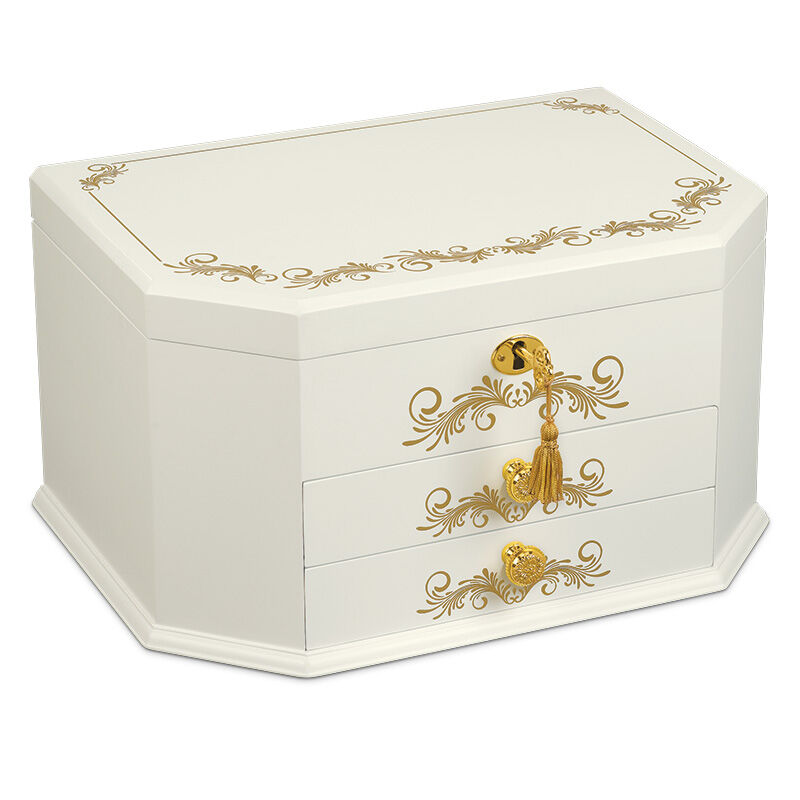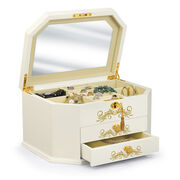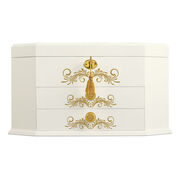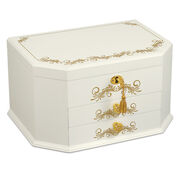 Aspen Jewelry Chest
The Aspen Jewelry Chest is perfect for every jewelry collection and goes perfectly with every decor. Gleaming golden details glisten among the floral embellishments gracing this elegant jewelry box.

Generously sized, this stunning jewelry box is more than beautiful...it's practical, too. Turn the decorative key to unlock the mirrored lid and discover a velvety soft, flocked interior. This interior is divided into several large compartments for rings, bracelets, watches and more. Two additional drawers provide quick access to every day favorites and large pieces. Built-in ring rolls add an extra measure of care for storing cherished rings.

Show Less
Show More
Product Specification

Measures 12" wide x 8" deep x 7" tall.



Item #:4898-0023