M.I. Hummel Figurine — Merry Christmas to All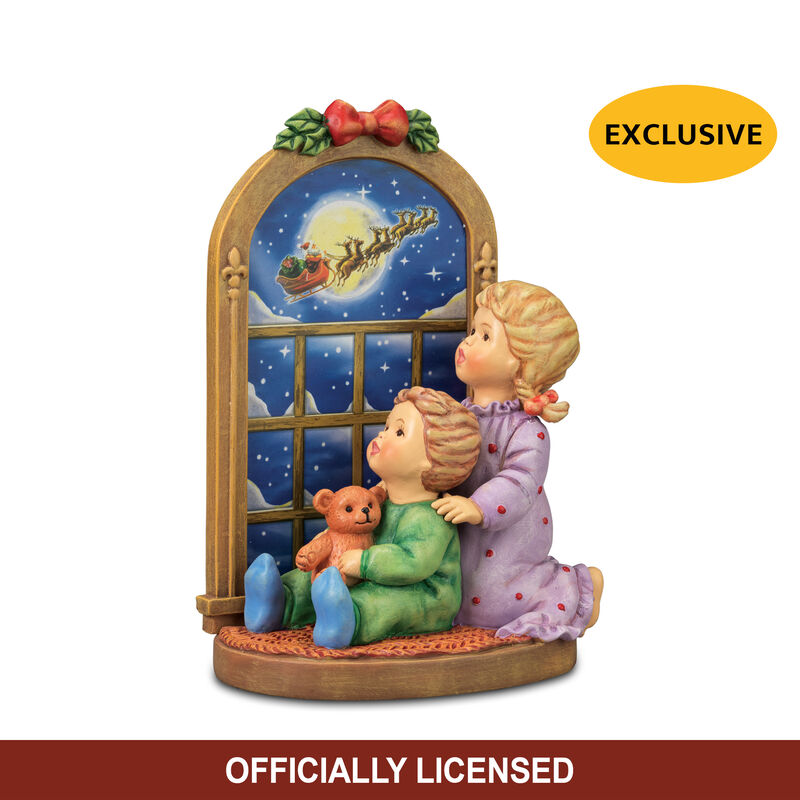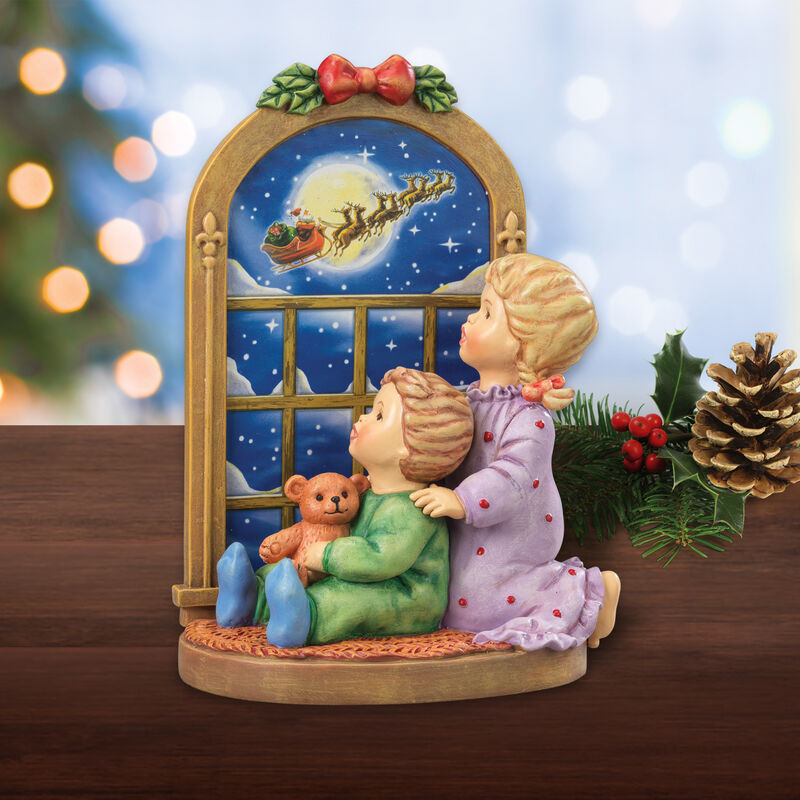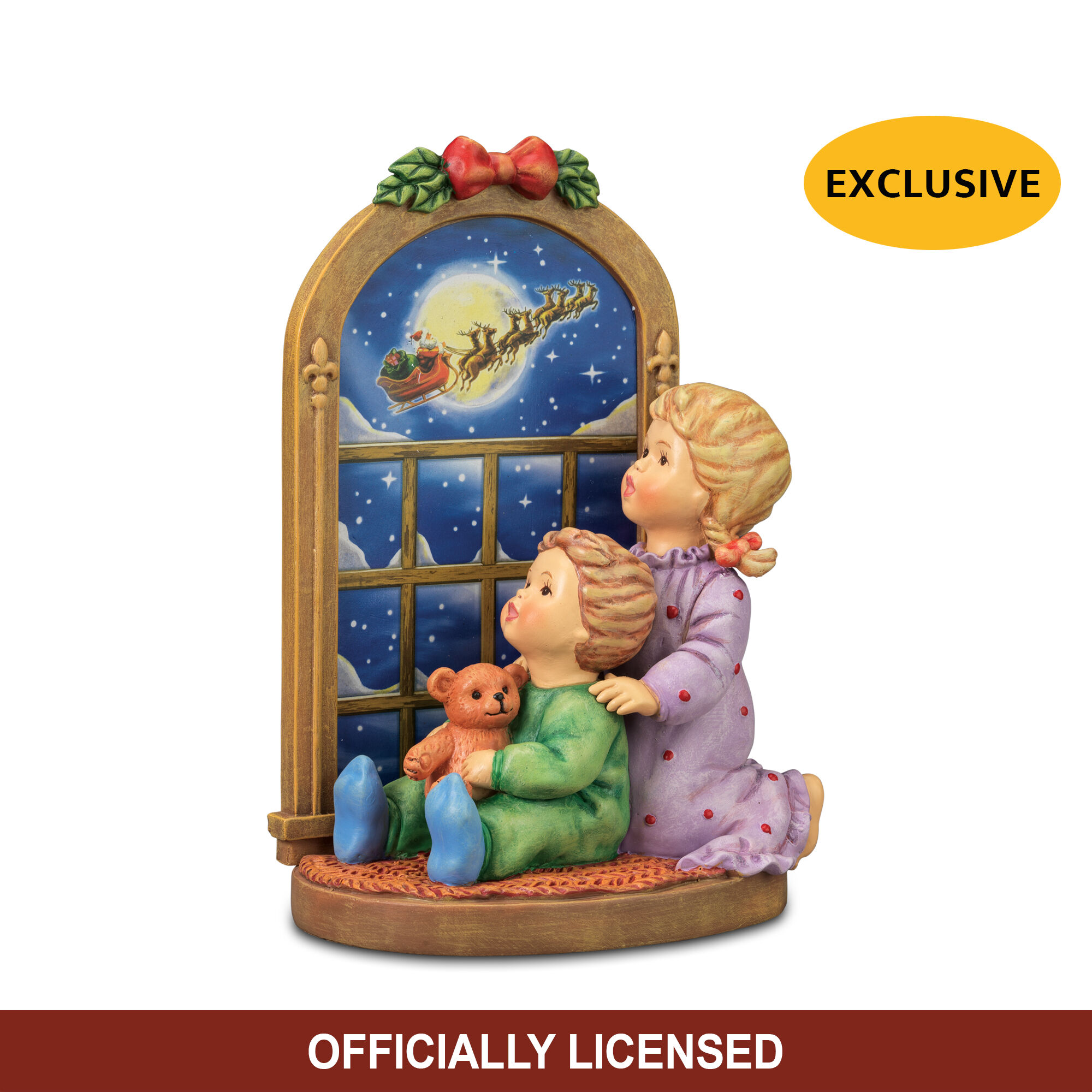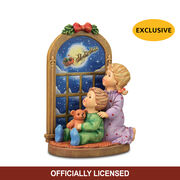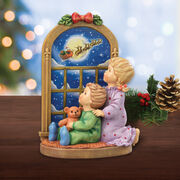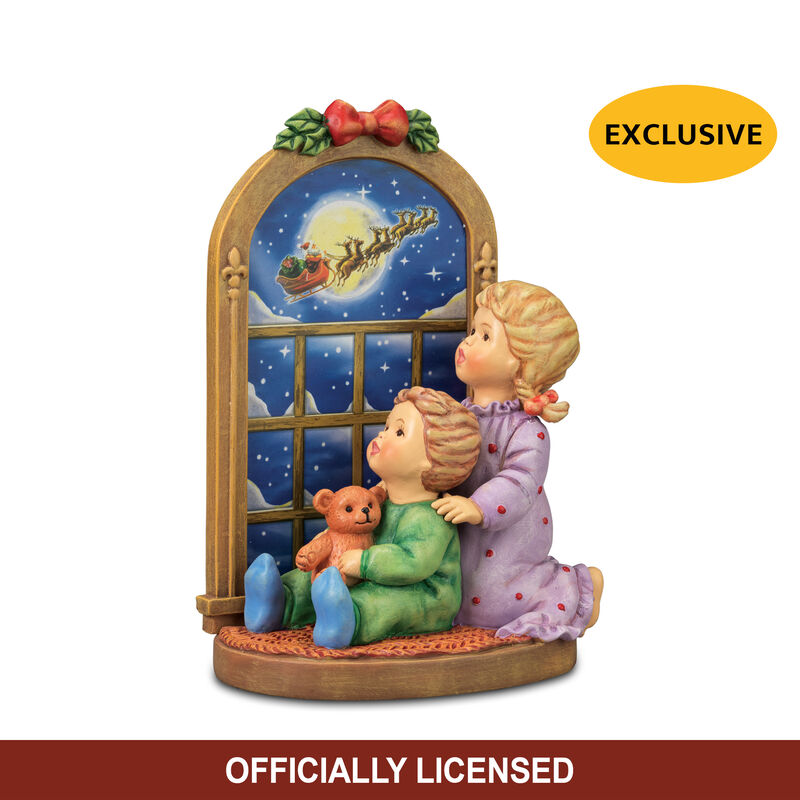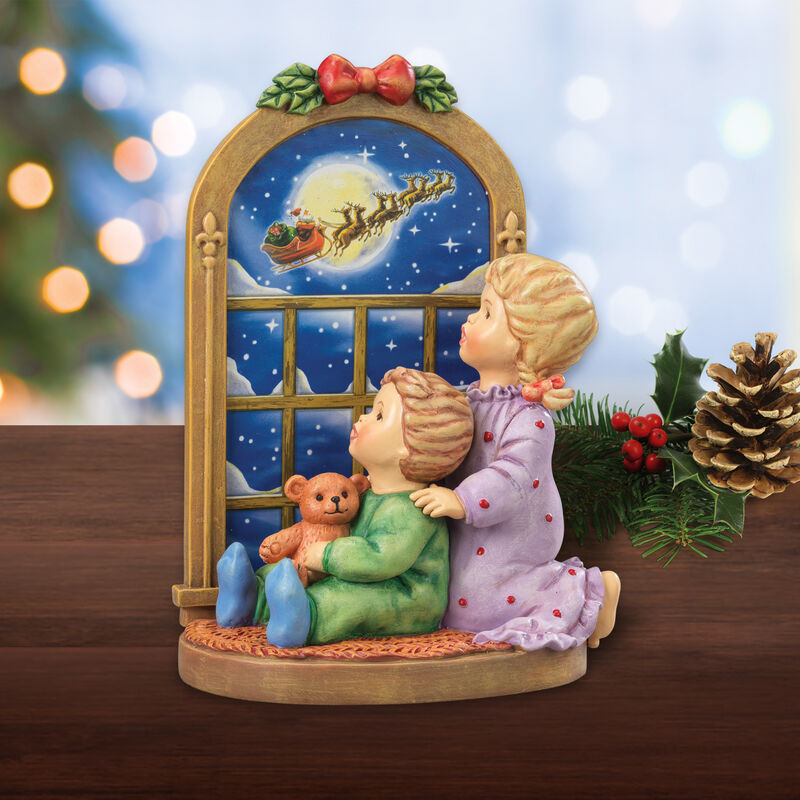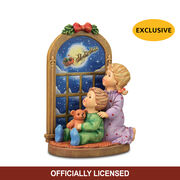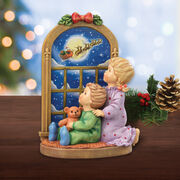 M.I. Hummel Figurine — Merry Christmas to All
Brand New M.J. Hummel — Officially Licensed.
This figurine's enchanting moment of amazement brims with the love and excitement of the holiday season.
At a full 8-1/4" in height, the tender scene portrays a big sister and little brother at the moment they see Santa and his sleigh cross in front of the moon.
Merry Christmas to All is lovingly crafted of cold-cast porcelain, a powdered porcelain and resin blend renowned for capturing fine detail.
The figurine is lovingly hand painted by skilled artisans in the soft, natural hues preferred by Sister Hummel.
A Danbury Mint Exclusive.
Show Less
Show More
A heartwarming, hand-painted, authentic M.I. Hummel figurine featuring precious children sharing a magical moment!
Breathless with wonder, these adorable little children nestle close together as they gaze innocently out a frosty window on Christmas Eve. They know Santa is coming soon and are hoping for a glimpse of his sleigh. At last, to their delight, the thrilling appearance of Santa guiding his reindeer across the sky and the sound of jingle bells rings in the air. The two are filled with joy, sharing a moment they'll never forget.

Now, this enchanting scene inspired by the timeless artwork of Sister Maria Innocentia Hummel is charmingly captured in Merry Christmas to All, a delightful 2022 first issue figurine available exclusively from the Danbury Mint and officially licensed by Hummel Manufaktur. Act quickly to sure you don't miss out on this special M.I. Hummel collecting event!
Product Specifications:
Material: Cold-cast Porcelain
Size: 8-1/4" Tall x 5-1/4" Wide

&copy 2021 Hummel Manufaktur Rödental
Item #:10927-0017