Time is running out! Guaranteed delivery before Christmas when you order in the next
Uncirculated Buffalo Nickels — First and Last Years of Issue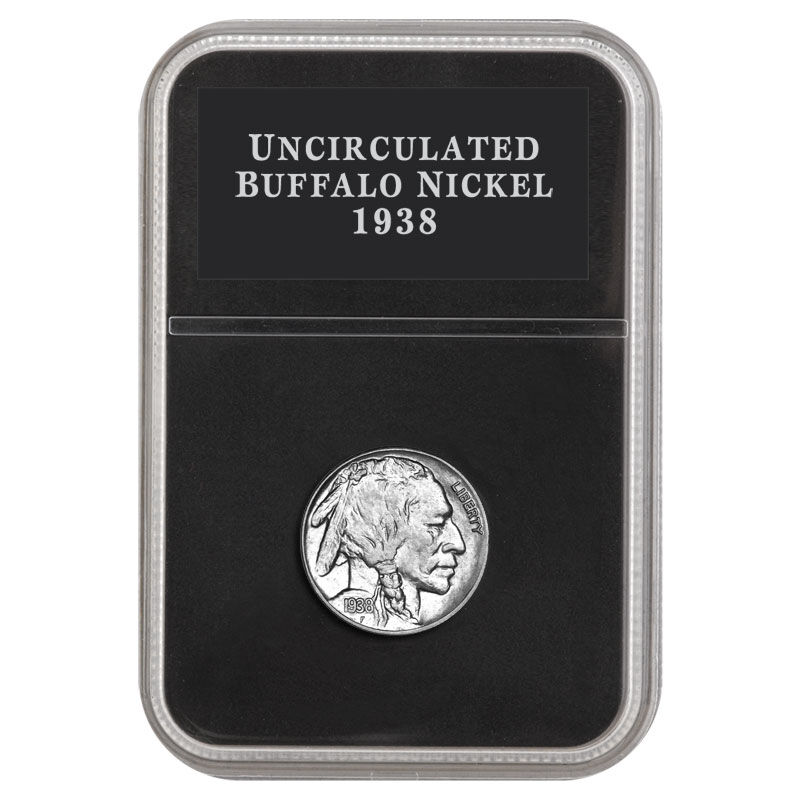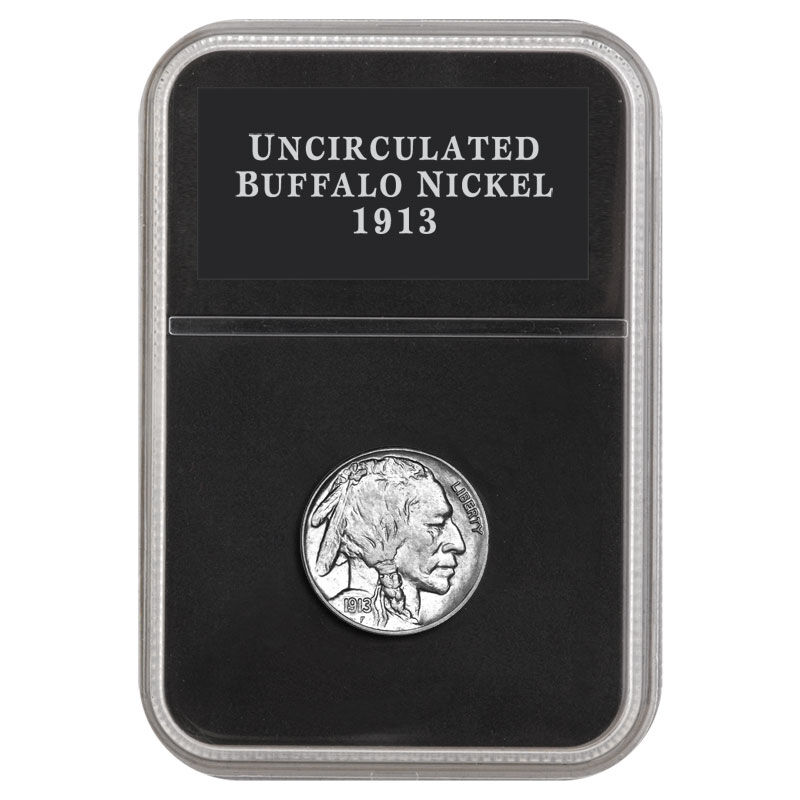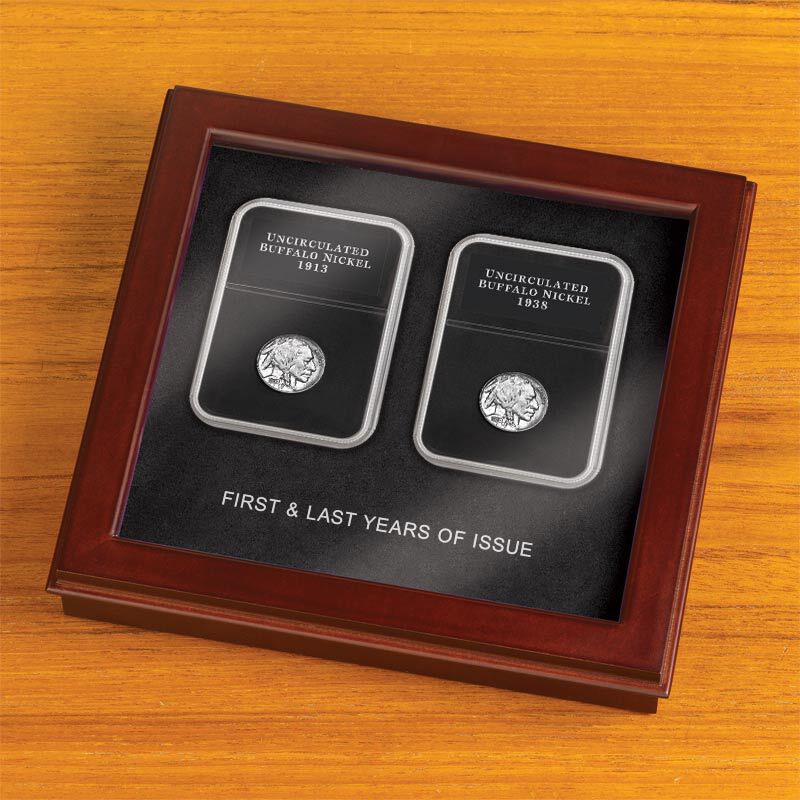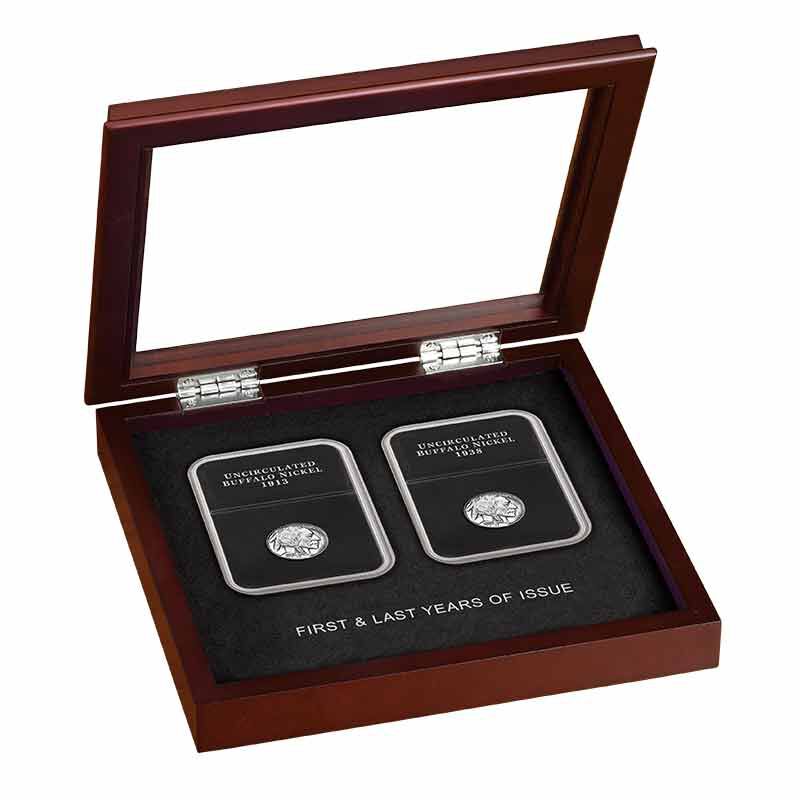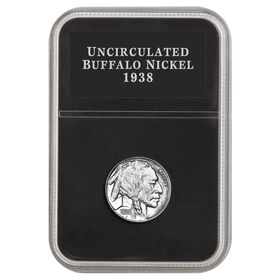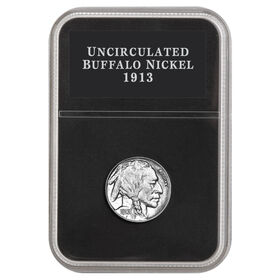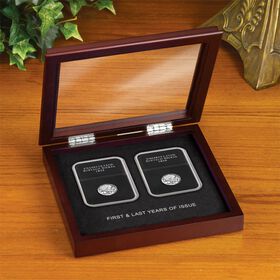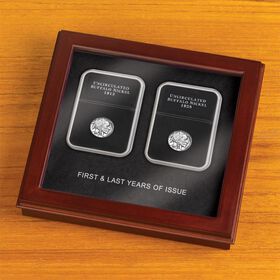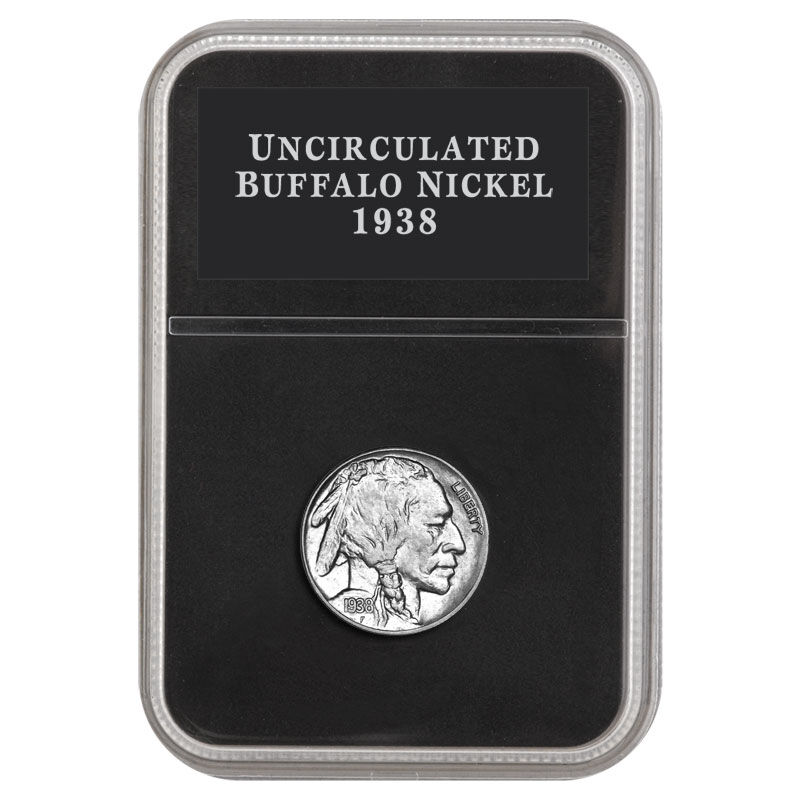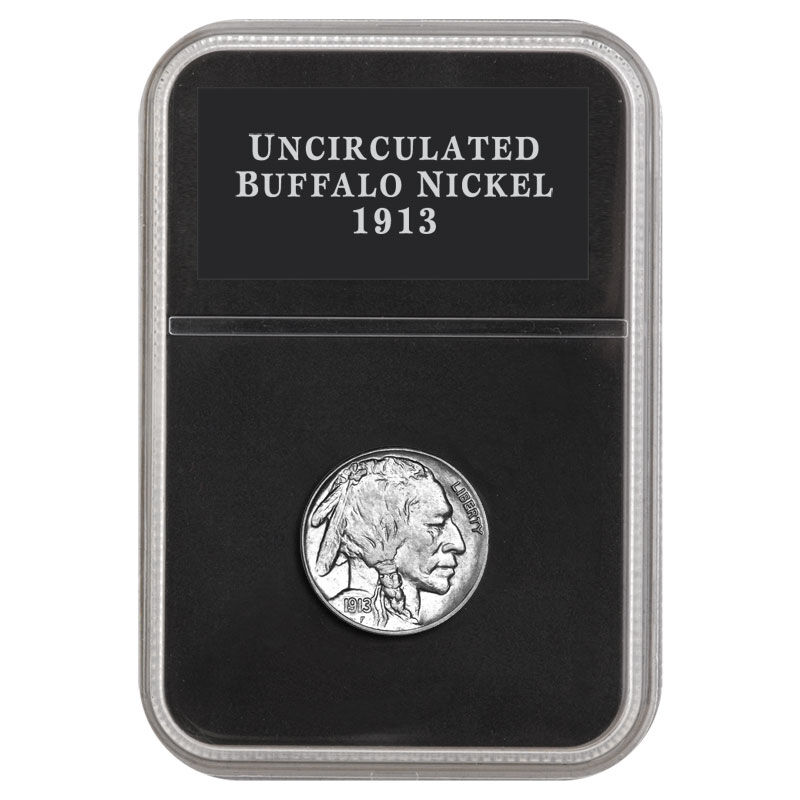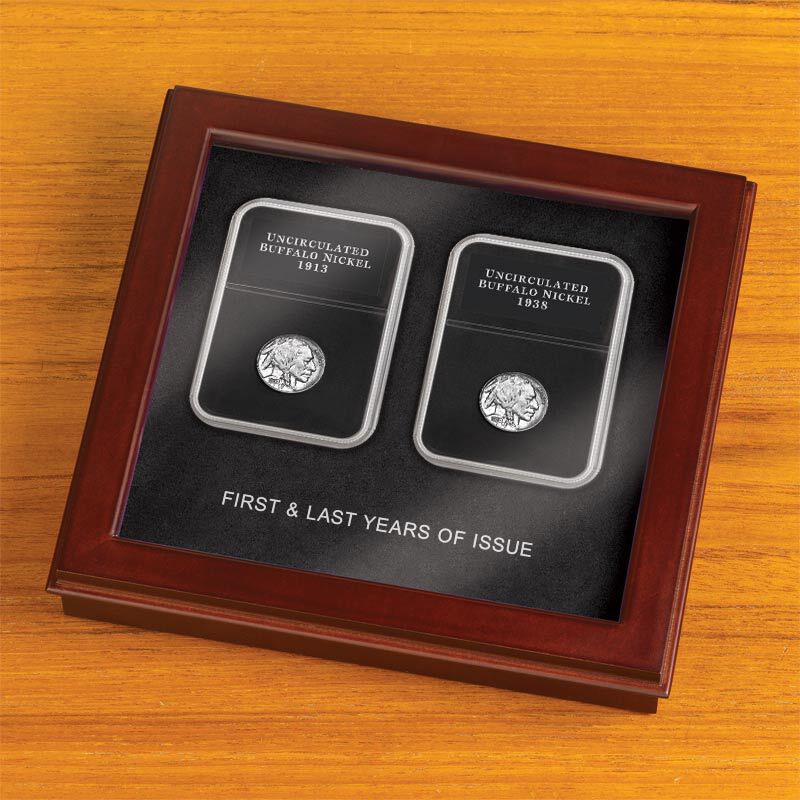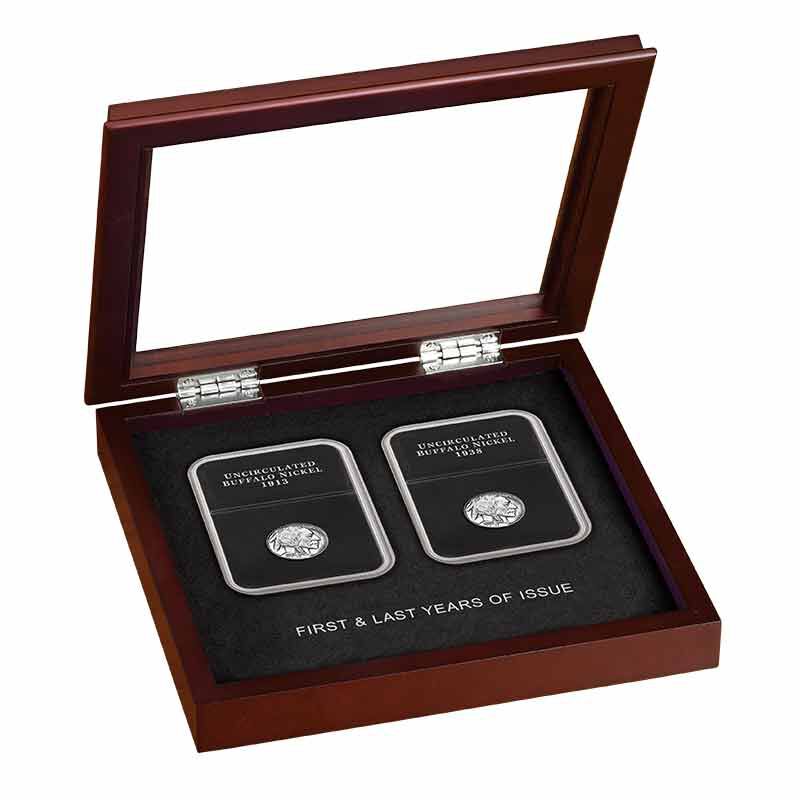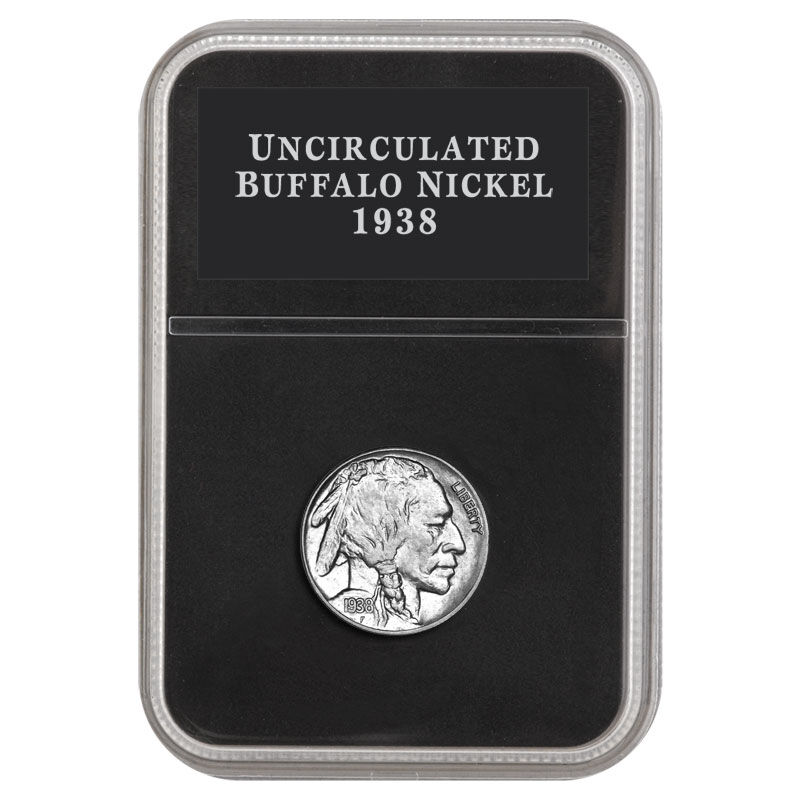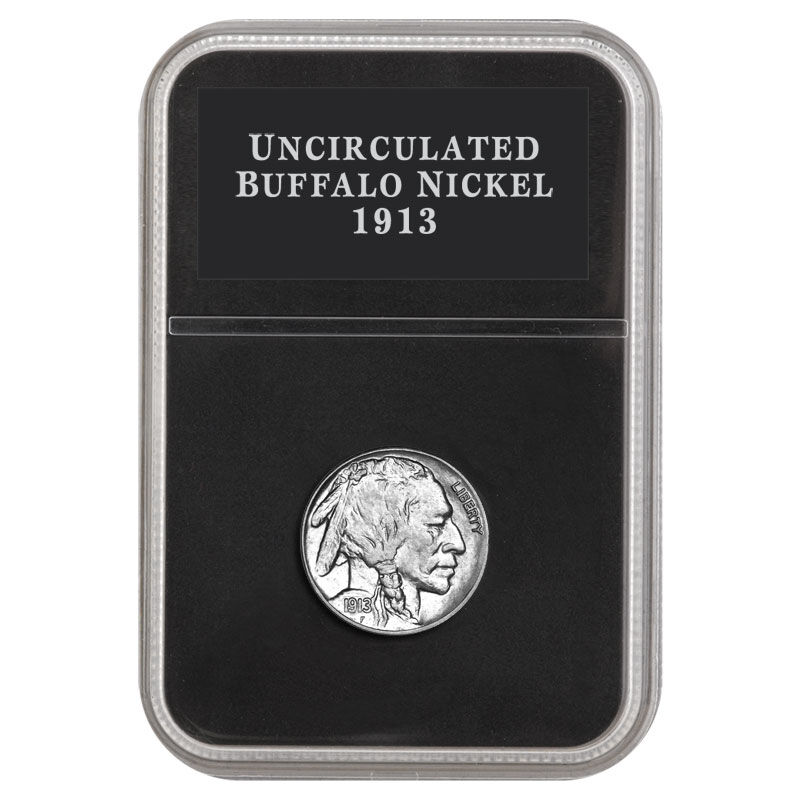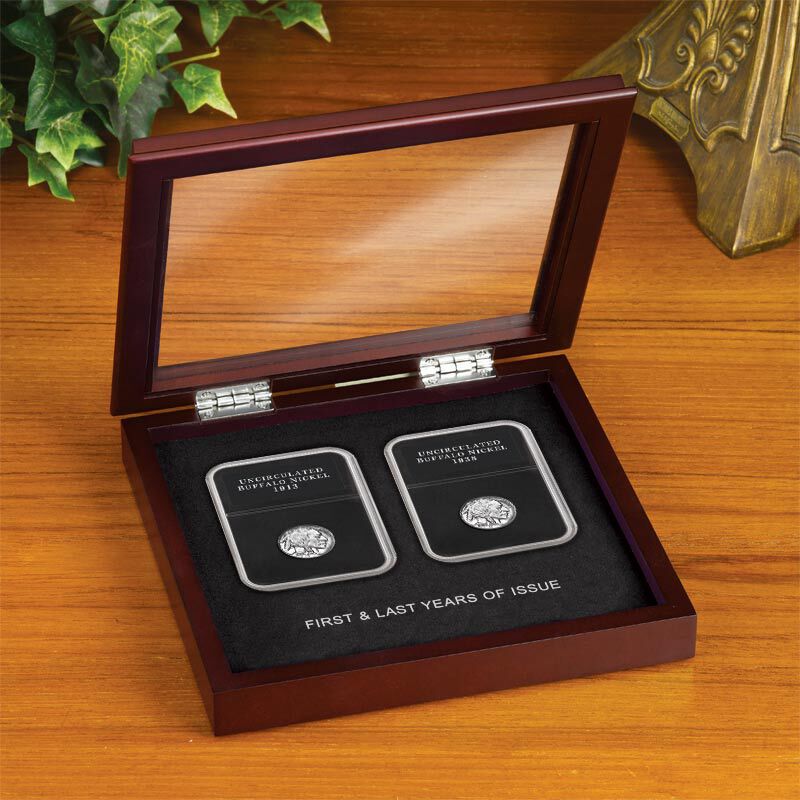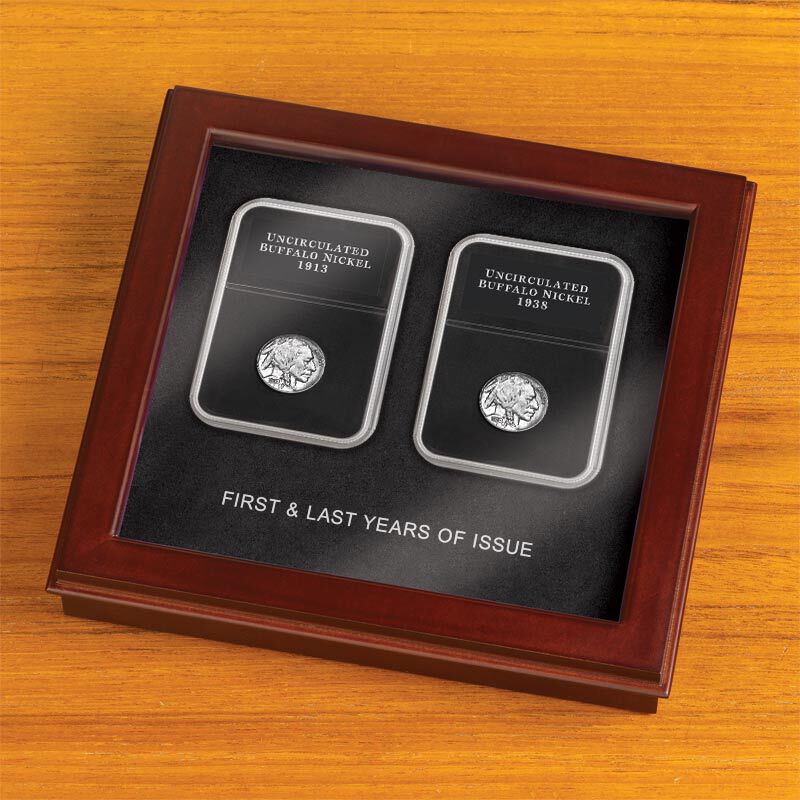 The Most "American" Coin of All Time!
Set includes Buffalo Nickels from both the first year of issue and the last.
The first Buffalo Nickels were minted over 100 years ago! It's a miracle any exist in pristine uncirculated condition.
The total number of Buffalo Nickels minted in over a quarter of a century was only about the number of modern nickels made in a single year — so these coins were scarce from the start.
Show Less
Show More
Supplies are limited — order today!
Many Buffalo Nickels have already been claimed by collectors, and most that remain available to the general public have been heavily circulated and damaged by time. However, both coins in this spectacular set are in original uncirculated condition with all the same sharp details as the day they were struck by the U.S. Mint.
Product Specifications:
Coins Included: 1913 and 1938 Uncirculated Buffalo Nickels
Display Material: Wooden
Display Size: 7-1/2" Wide x 7" Deep x 1-1/4" Tall (closed).

Item #:4776-0012