Uncirculated Franklin Half Dollar — First and Last Years of Issue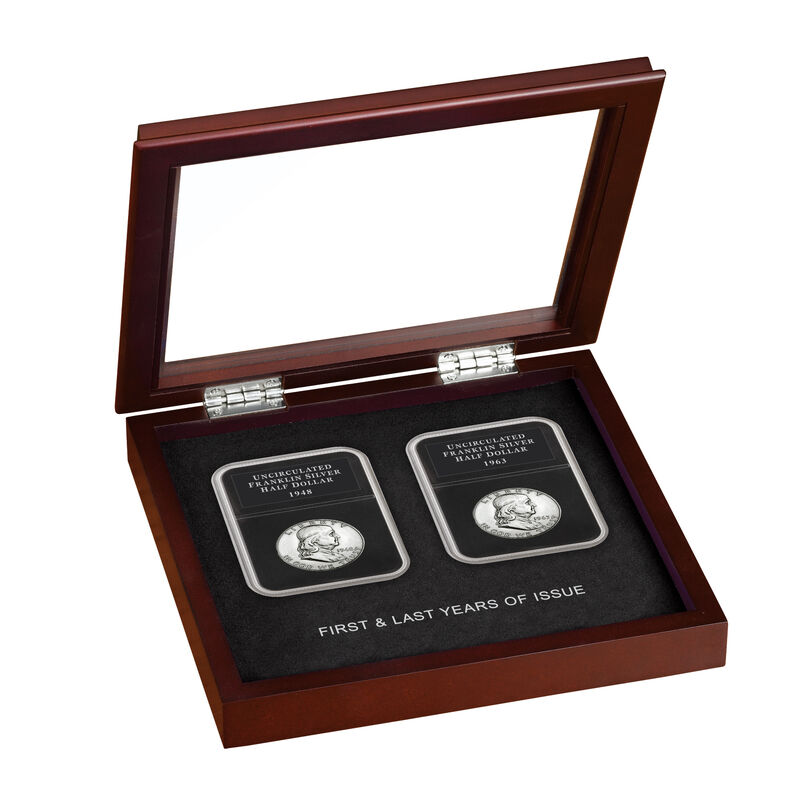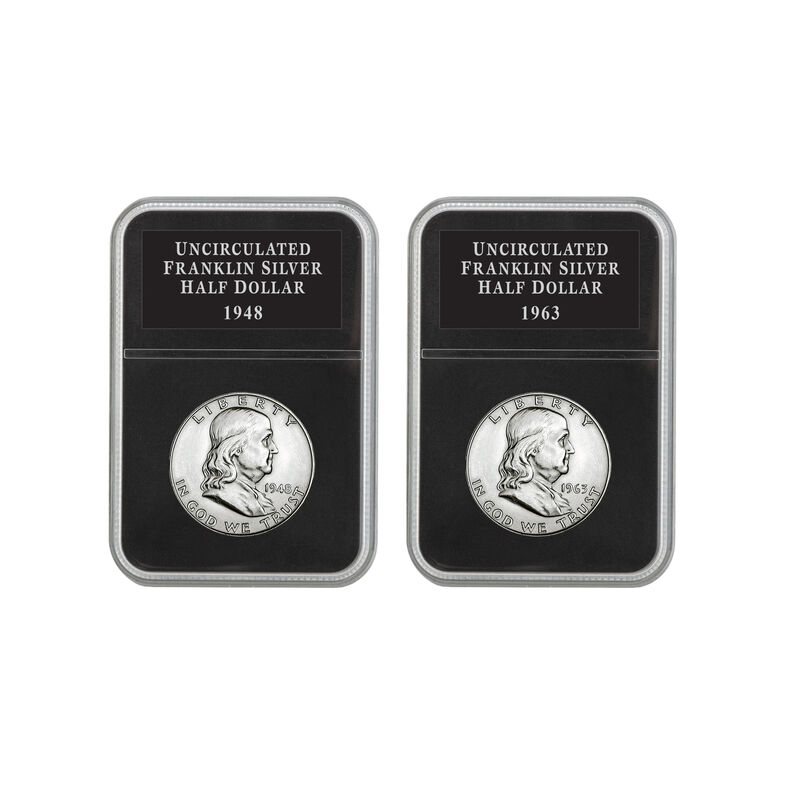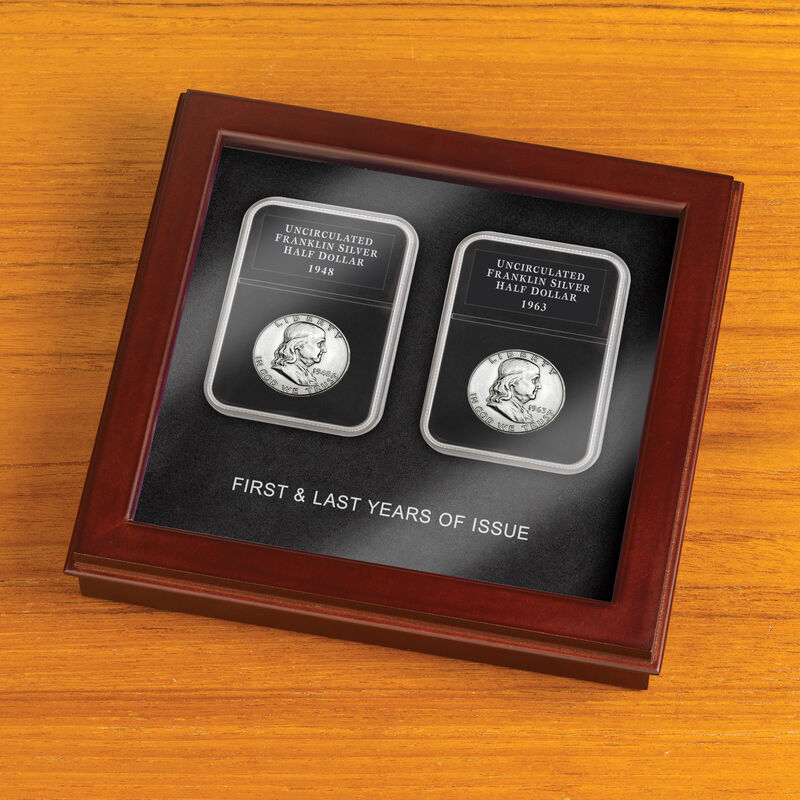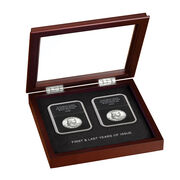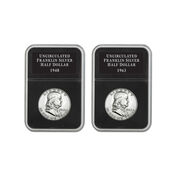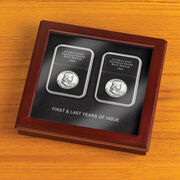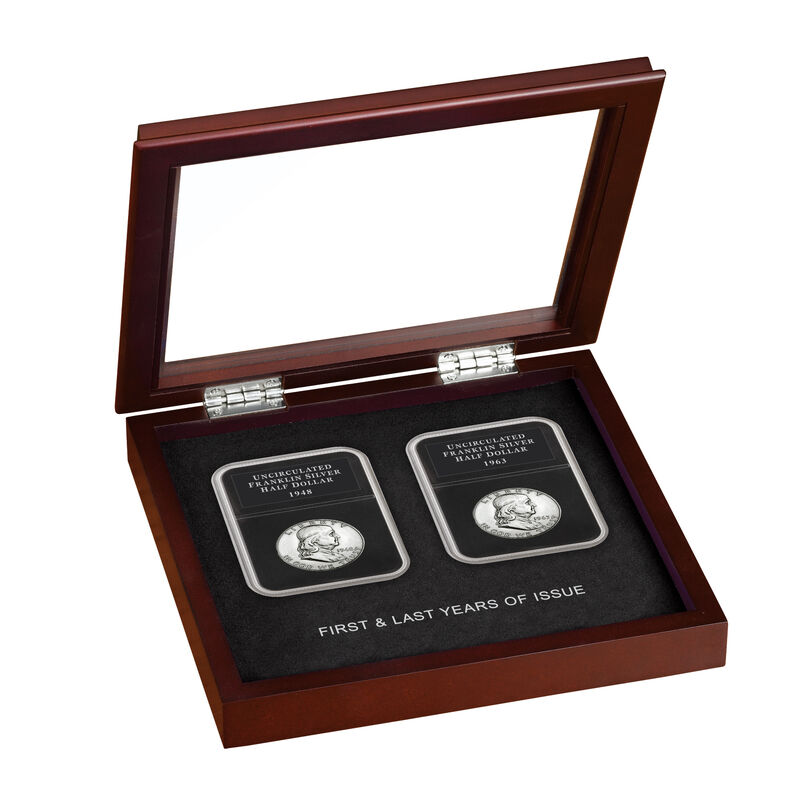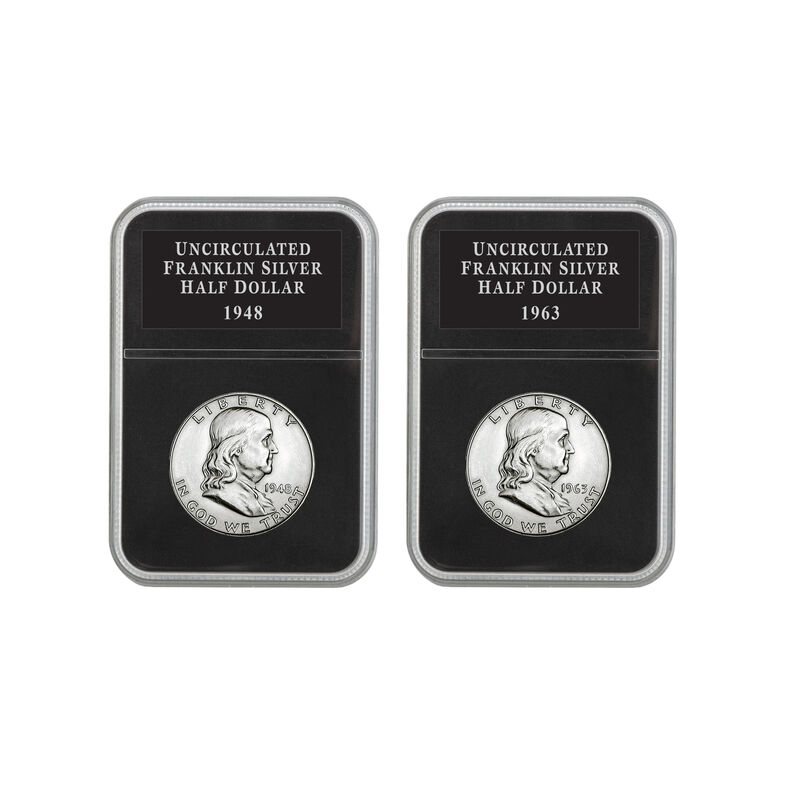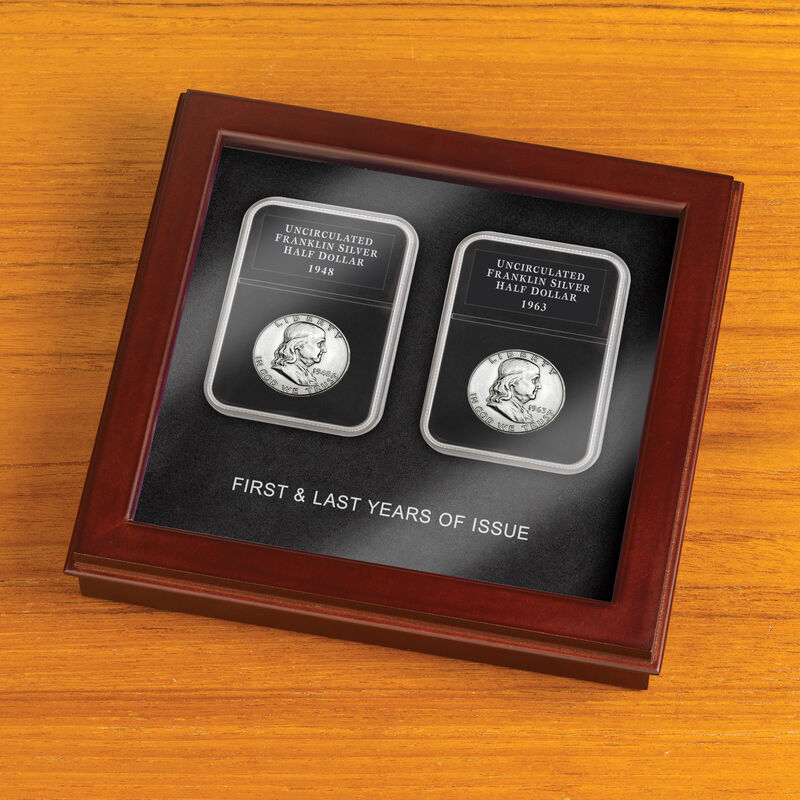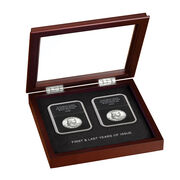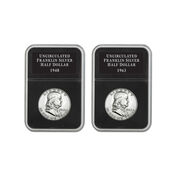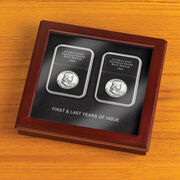 Uncirculated Franklin Half Dollar — First and Last Years of Issue
A remarkable set in dazzling uncirculated condition…
The Franklin Half Dollar honors Benjamin Franklin, the legendary colonial statesman and inventor who signed both the Declaration of Independence in 1776 and the Constitution in 1787.
This is the first circulating U.S. coin to feature a person other than a president, and the last coin series to be struck entirely in 90% silver.
Coins are presented in uncirculated condition with the same lustrous details as the day they were struck at the U.S. Mint.
Handsome wooden display chest included that will complement any décor.
Show Less
Show More
One of the most storied U.S. silver coins!
The Franklin Half Dollar was America's "everyday" half dollar during the prosperous post-World War II years, the "baby boom" era, the birth of the Space Age and the start of the Swinging Sixties. Now, you have the special opportunity to reserve a spectacular set of first-year 1948 and last-year 1963 Franklin Half Dollars, each in stunning uncirculated condition. The set is displayed in a custom-crafted wooden display chest with a hinged glass lid, allowing the coins to be admired whether the chest is open or closed. Best of all, the handsome display is included at no additional charge.
Product Specifications:
Coins Included: 1948 and 1963 Franklin Half Dollars
Display Material: Wooden
Display Size: 7-1/2" Long x 7" Wide x 1-1/4" High (closed).

Item #:4776-0038