1971 Oldsmobile Cutlass SX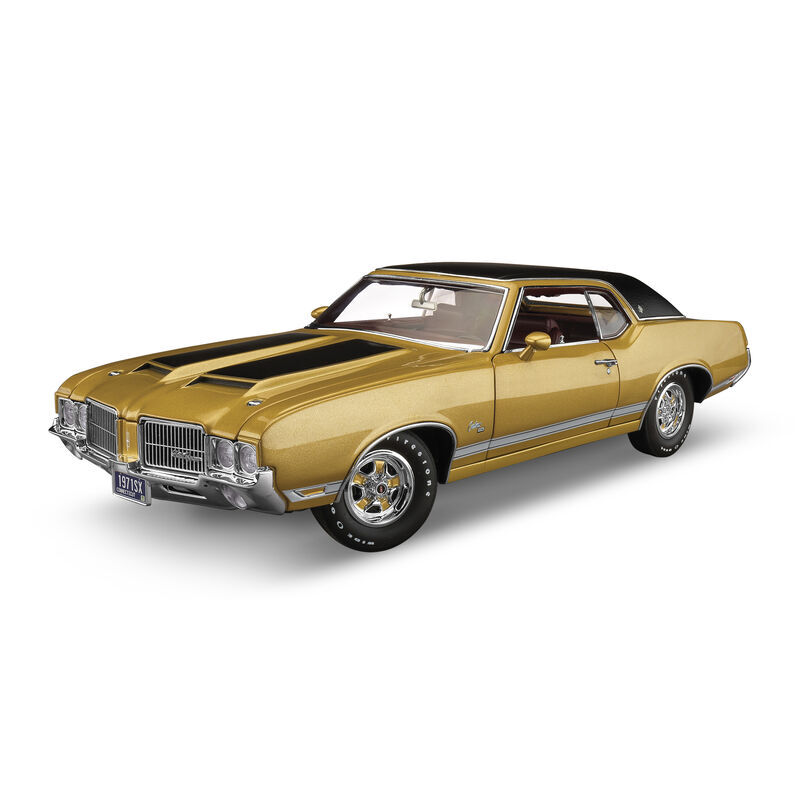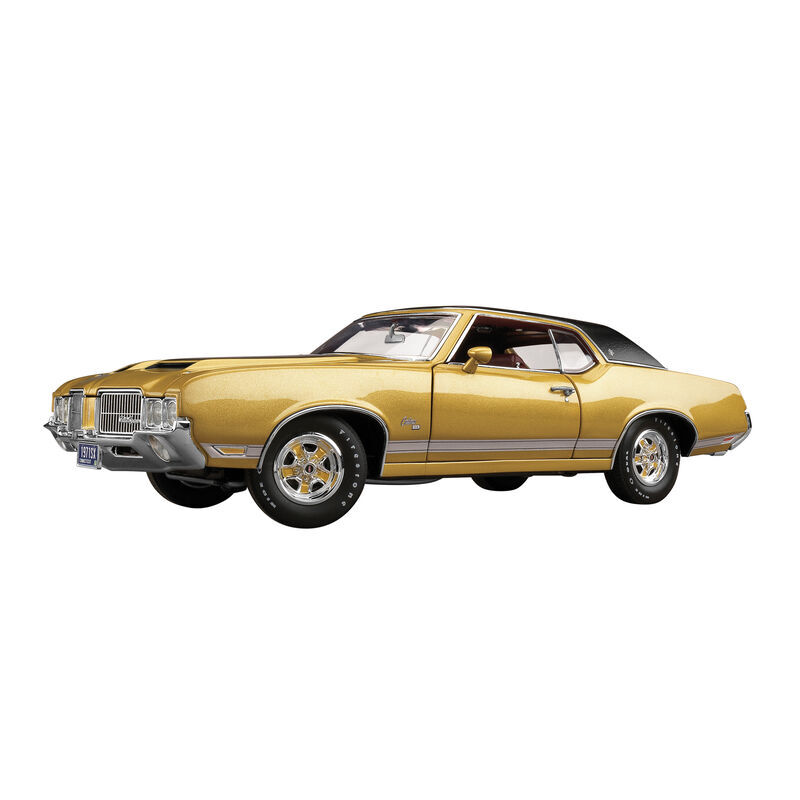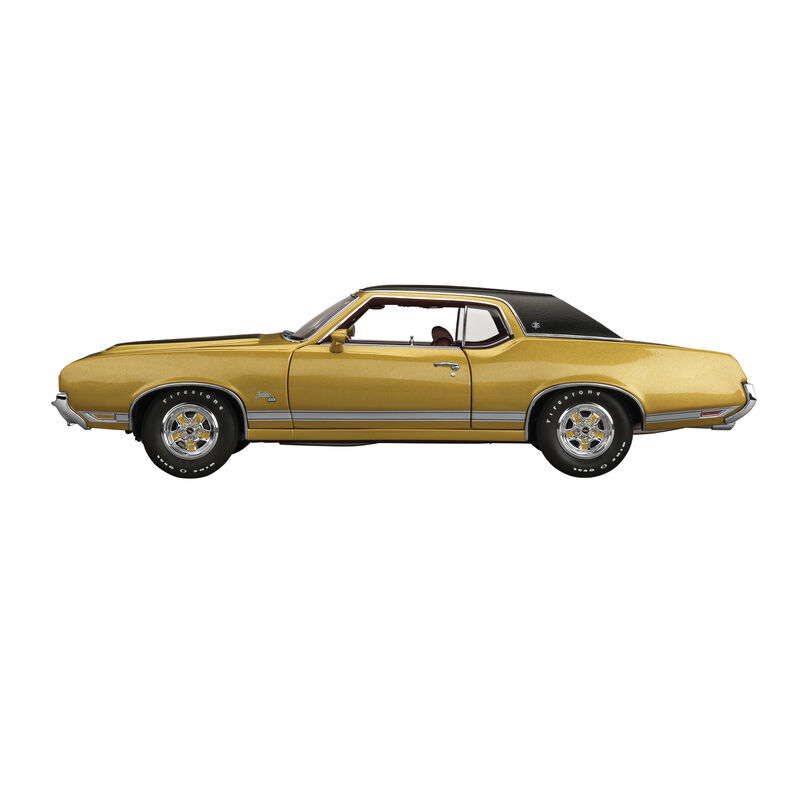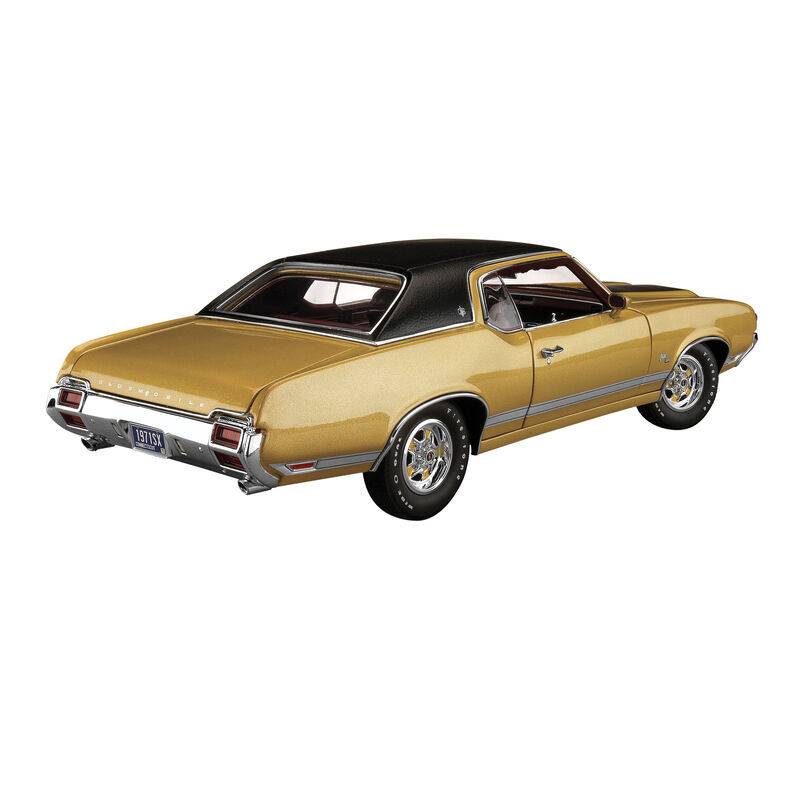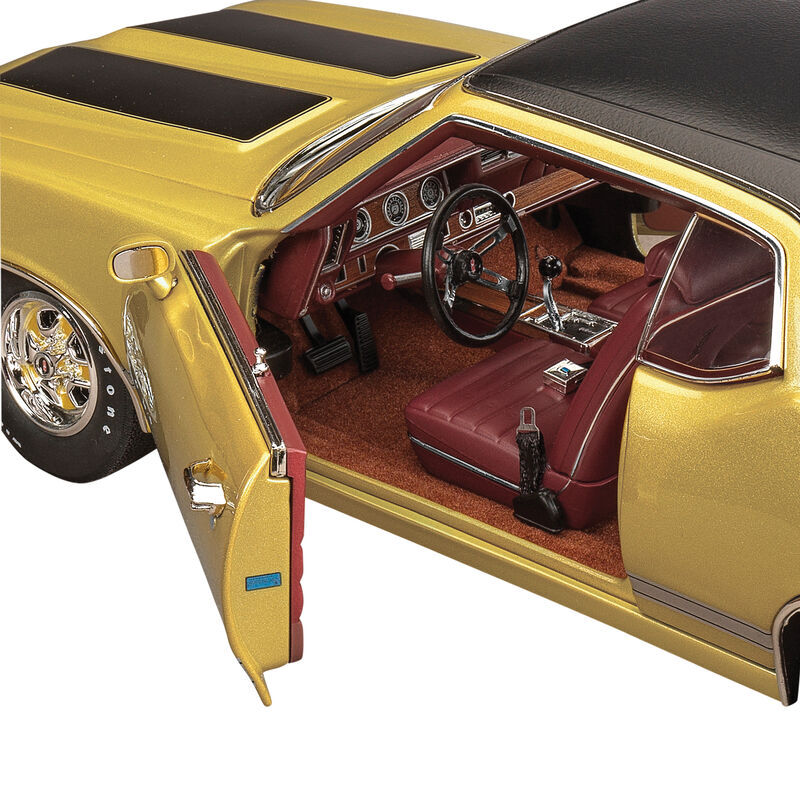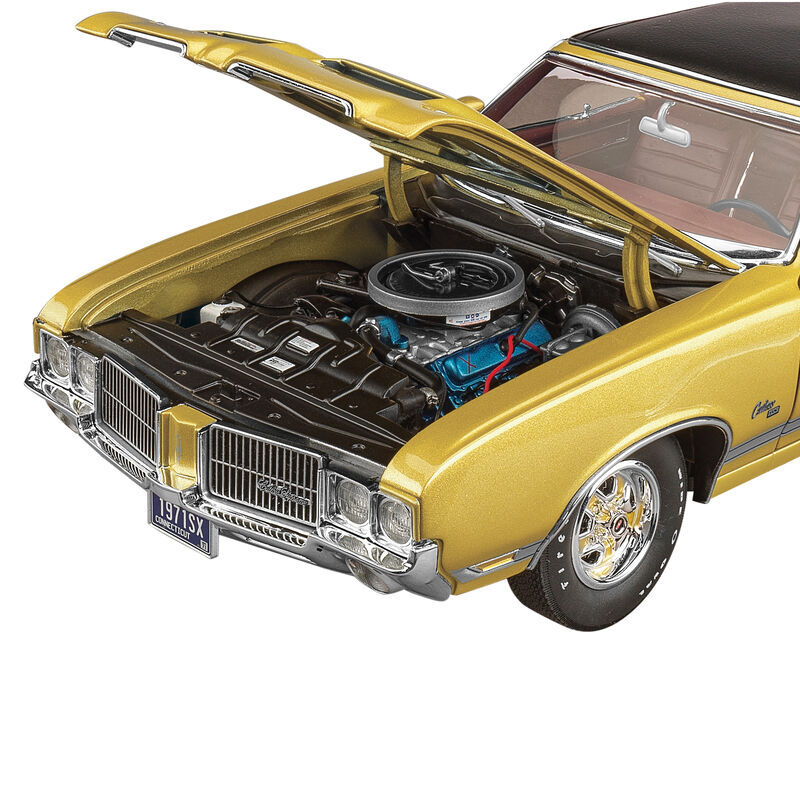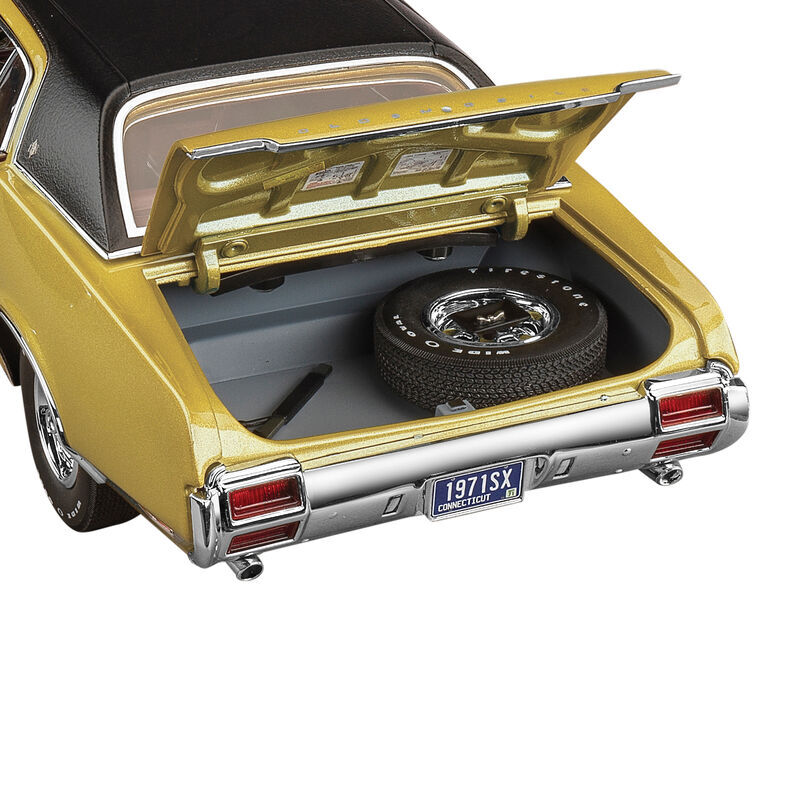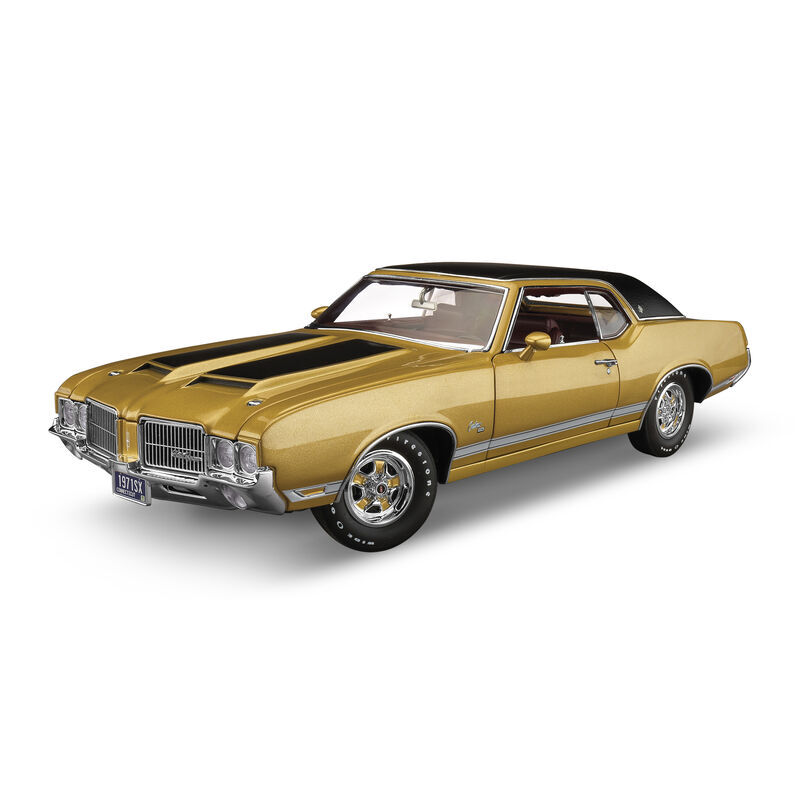 One of the best kept secrets in muscle car history...
In the early '70s at any Oldsmobile dealership it was difficult for customers with the need for speed to see past the powerful 442 models.
The incredible power of its naturally aspirated V8 made it one of the fastest and most popular muscle cars of its time.
Luckily, Oldsmobile gave muscle car buyers the opportunity to own the big block 455 V8 with the selection of the SX package.
Only about 1,800 of the SX coupe models were built and only 357 were convertibles, ensuring that the rarity of this muscle car will be admired for generations to come.



Show Less
Show More
Now accepting orders. This product will ship by Oct 09.
Undercover muscle meets elegance and style…

This incredible model is loaded with authentic features and details. Its dazzling factory-authentic gold poly paint glistens from every angle. The color-matched wheels spin freely, wrapped in Firestone styled rubber tires, and the front wheels turn with the steering wheel. Chrome shines bright all the way from the front grill and bumper, to the back bumper ending perfectly at the exhaust tips. But the best part of the model is when the hood is popped exposing the perfectly replicated 455 cubic inch engine.



Product Specifications:

Material: Die-cast Metal
Size: Scale 1:18, 11" Long


Item #:4626-0345