Paddington Bear™ by Steiff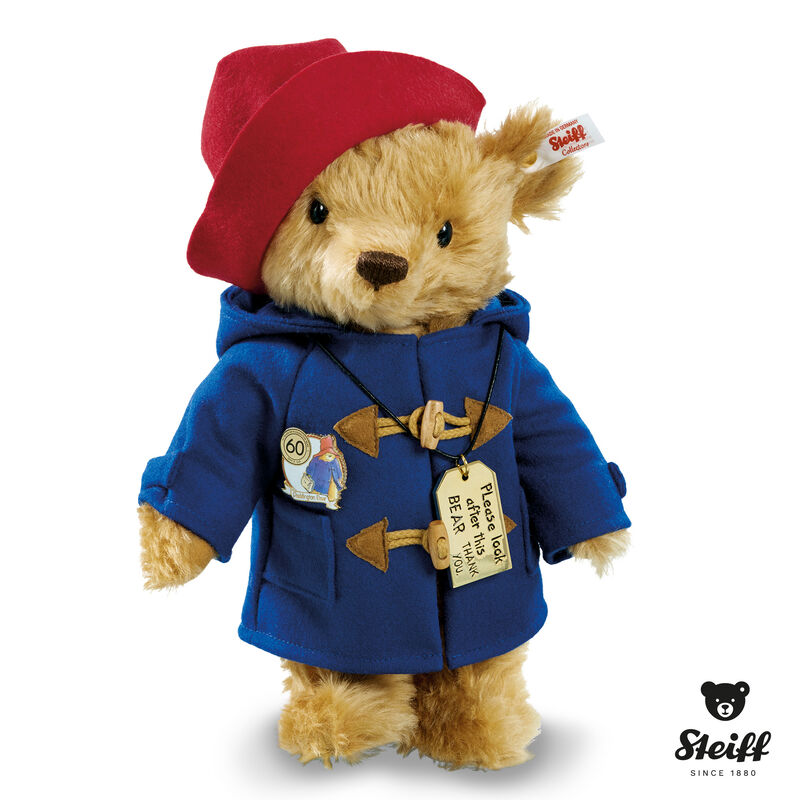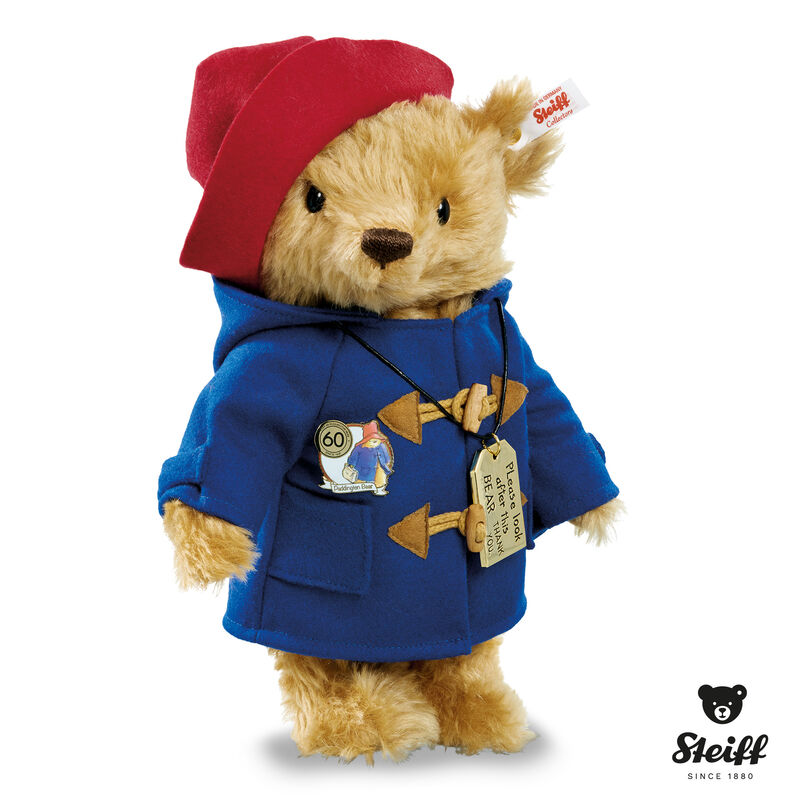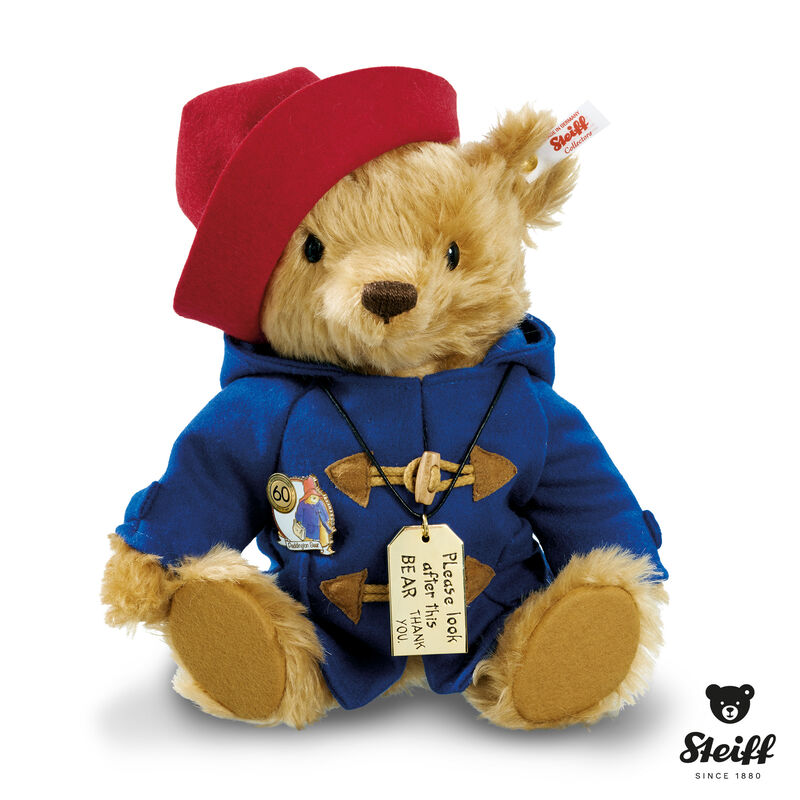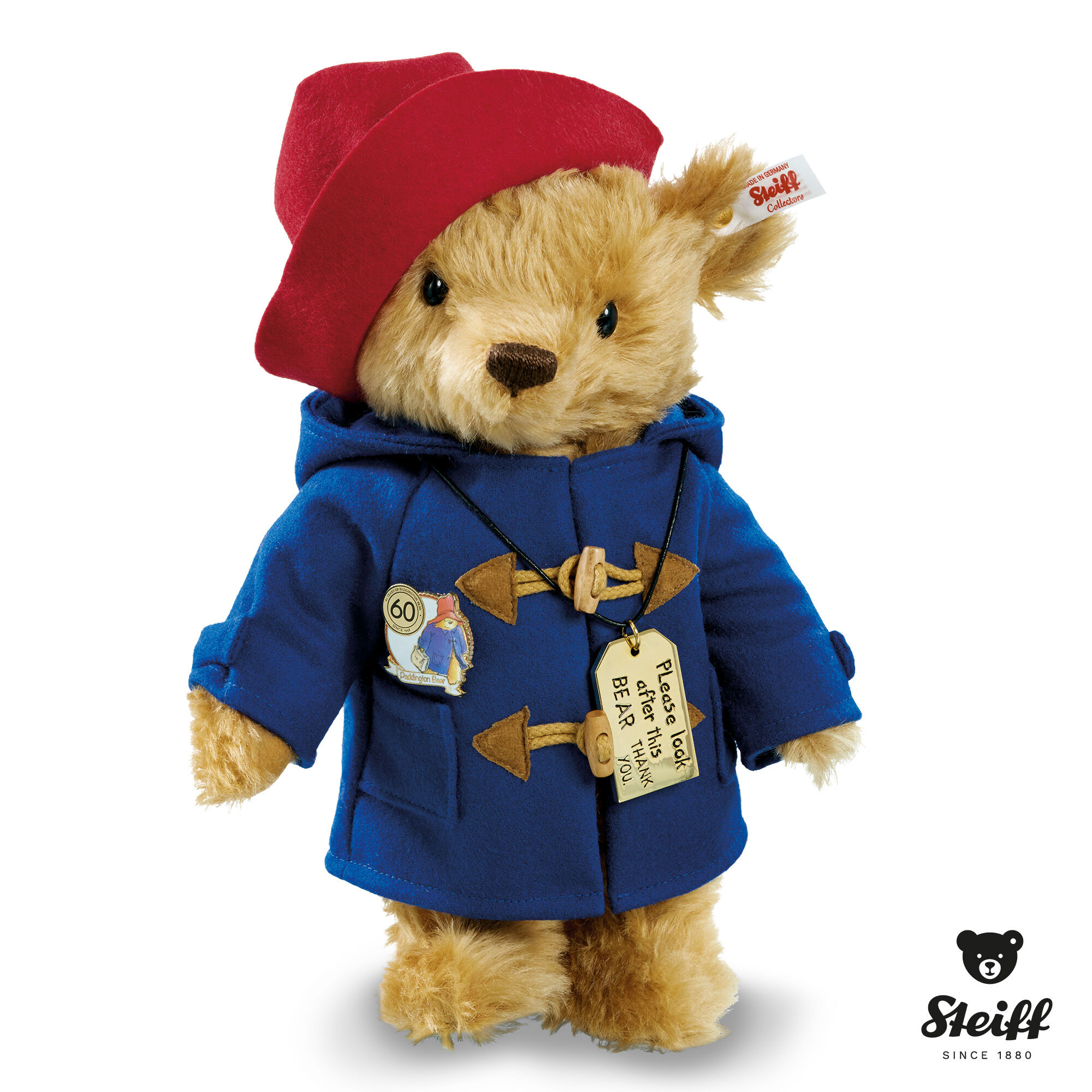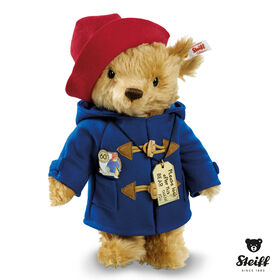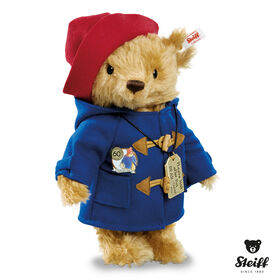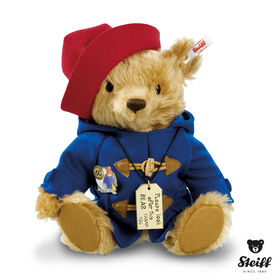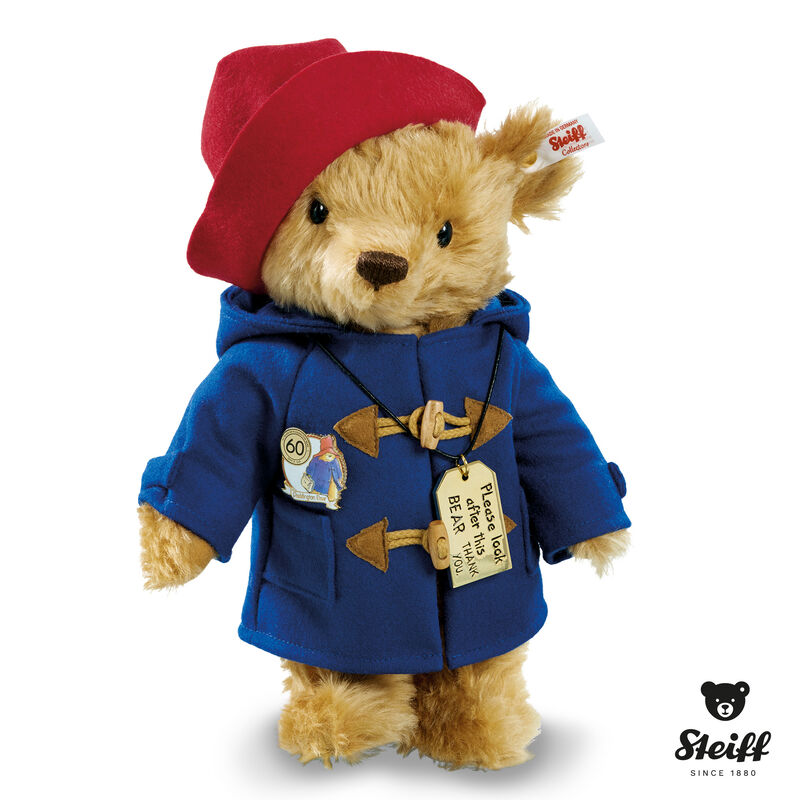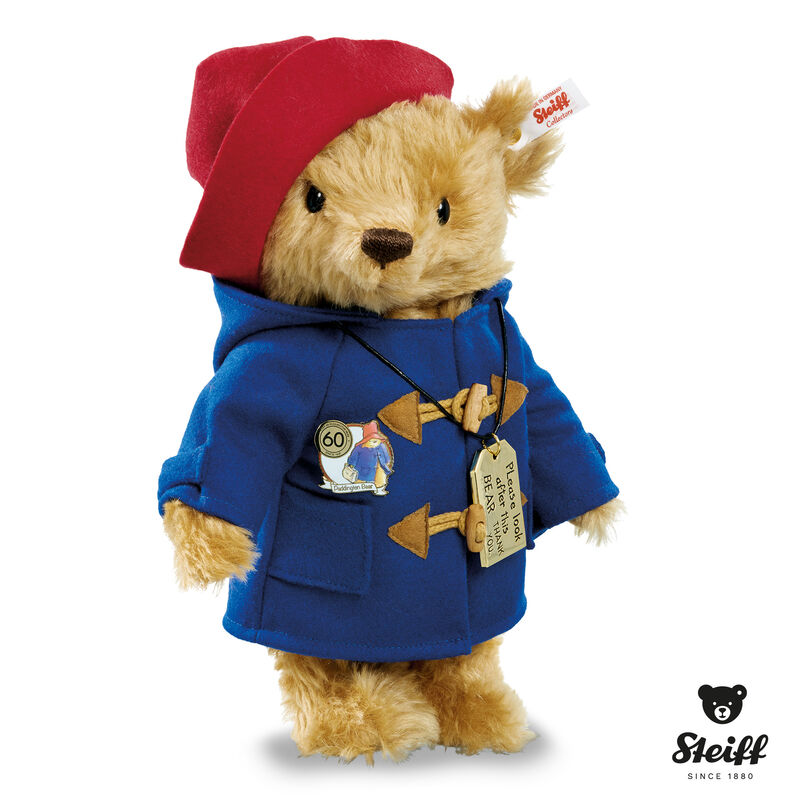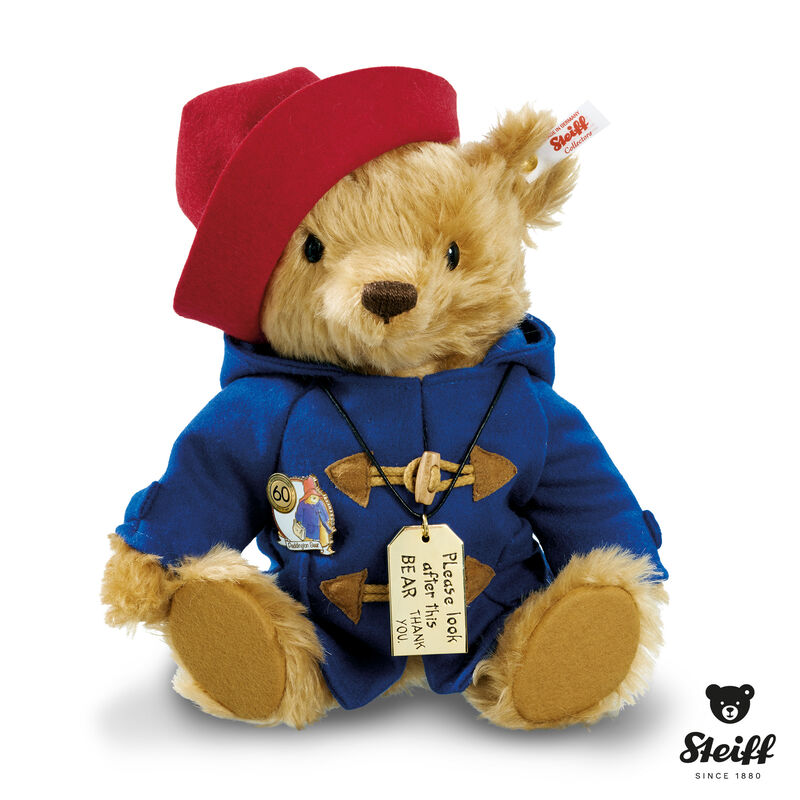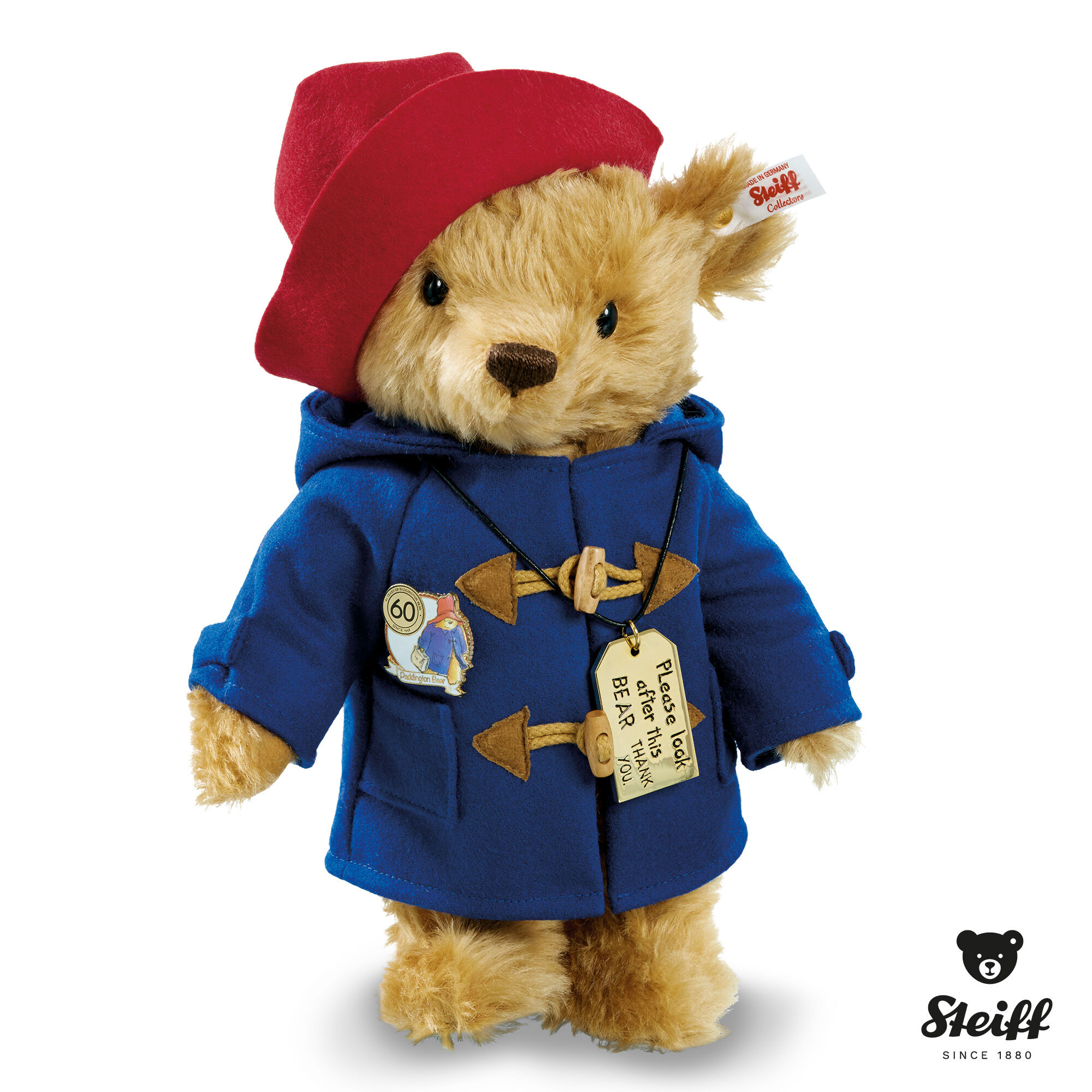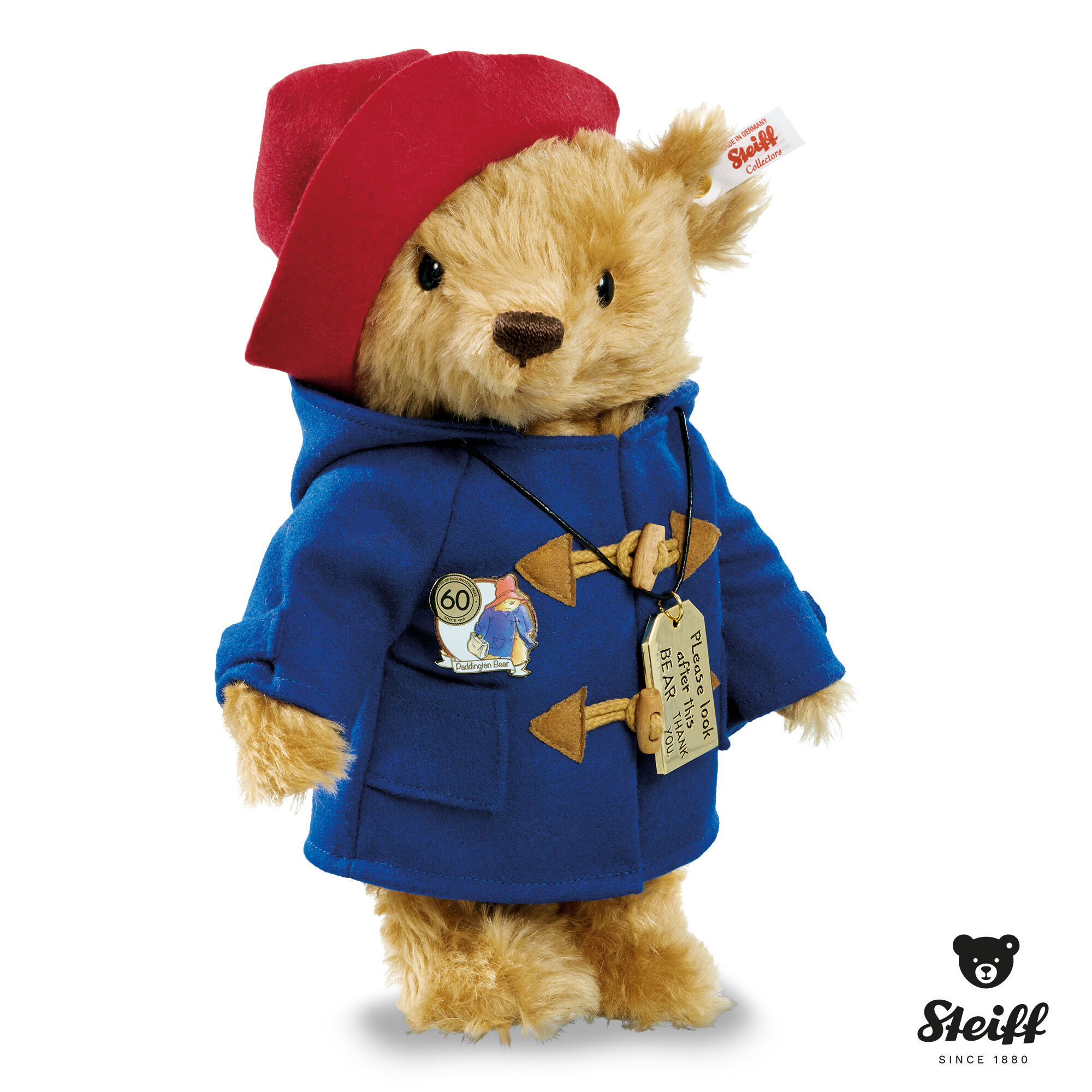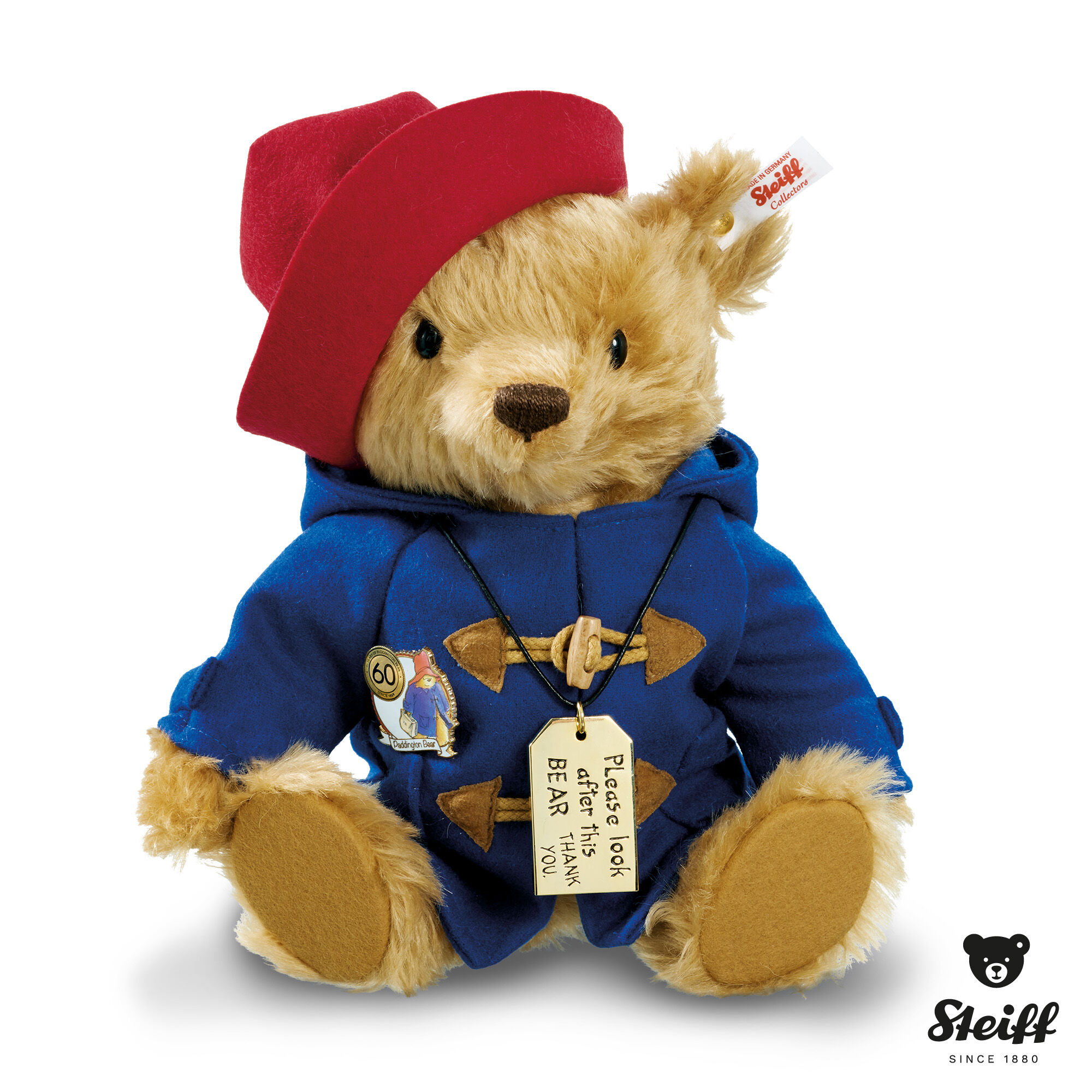 A special, limited edition Paddington BearTM by Steiff.
Paddington has been handmade from the finest golden-brown mohair and has delicate hand-stitched features.
He wears his trademark blue duffle coat and perched on his head is his red battered bush hat.
As befitting such an important birthday, Paddington has swapped his cardboard luggage tag for a golden one on a leather cord – it's been delicately engraved with the loving message written by Aunt Lucy, "Please look after this bear. Thank you."
And Paddington has a special gift just for you – an exclusive pin badge featuring the official 60th anniversary logo and a delightful reproduction of Peggy Fortnum's original art.
The Steiff 60th Anniversary Paddington is a strictly limited edition and only 3,000 pieces can ever be produced worldwide.
Show Less
Show More
Sorry, this product is sold out and is no longer available.
Sorry - this product is sold out and is no longer available.
Happy Birthday, Paddington Bear!TM
It's over sixty years since his first tale – A Bear Called Paddington – was published, and the little marmalade–loving bear from darkest Peru is still going strong, gaining new fans with each generation.

Celebrating this landmark, Steiff have made an exclusive Paddington Bear, inspired by the original illustrations of Peggy Fortnum.
Product Specifications:
Material: Mohair
Size: 10-1/2" Standing

Item #:11358-0013