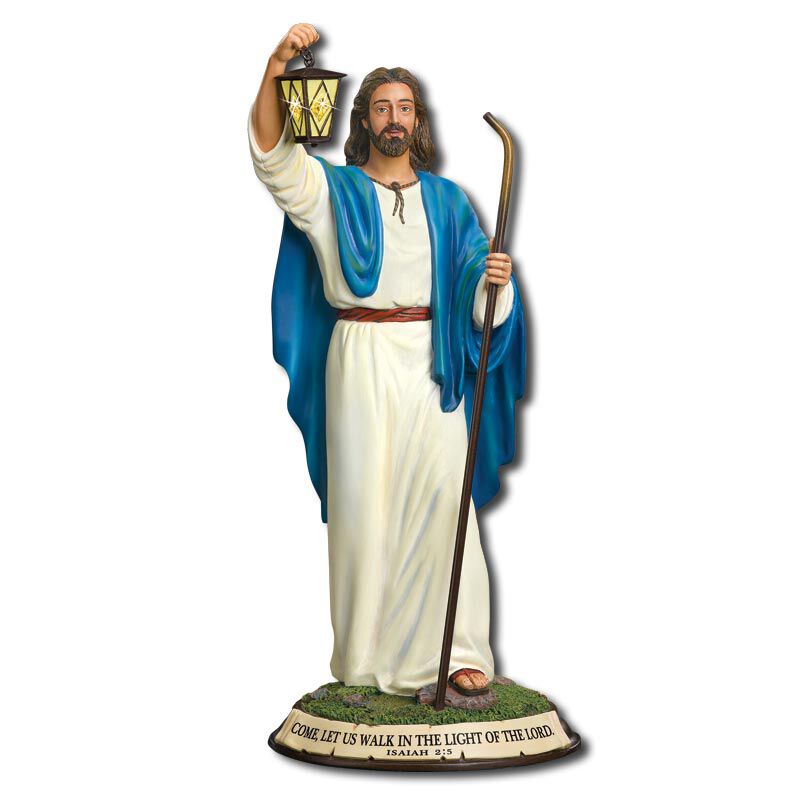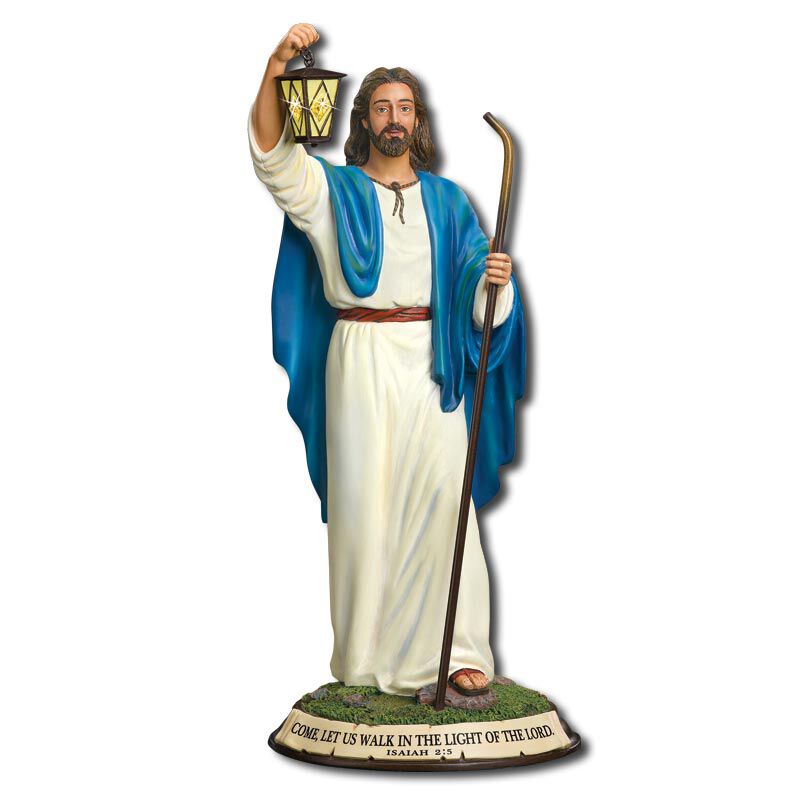 The sculpture has a wealth of stunning detail, from the lifelike warmth of the Savior's face to the creases in His traditional shepherd's gown and cloak. Each sculpture is meticulously crafted of cold-cast porcelain and then lovingly painted by hand to preserve such stunning details as the rich blue hues of His cloak and the weathered stones lining His path.

Adding the perfect finishing touch, a scroll on the sculpture's base features a passage from Isaiah 2:5..."Come, let us walk in the light of the Lord."



Show Less
Show More
Product Specifications:

Material: Cold-cast Porcelain
Size: 9" in height.



Item #:9940-0061