The U.S. History Copper Bullion Commemoratives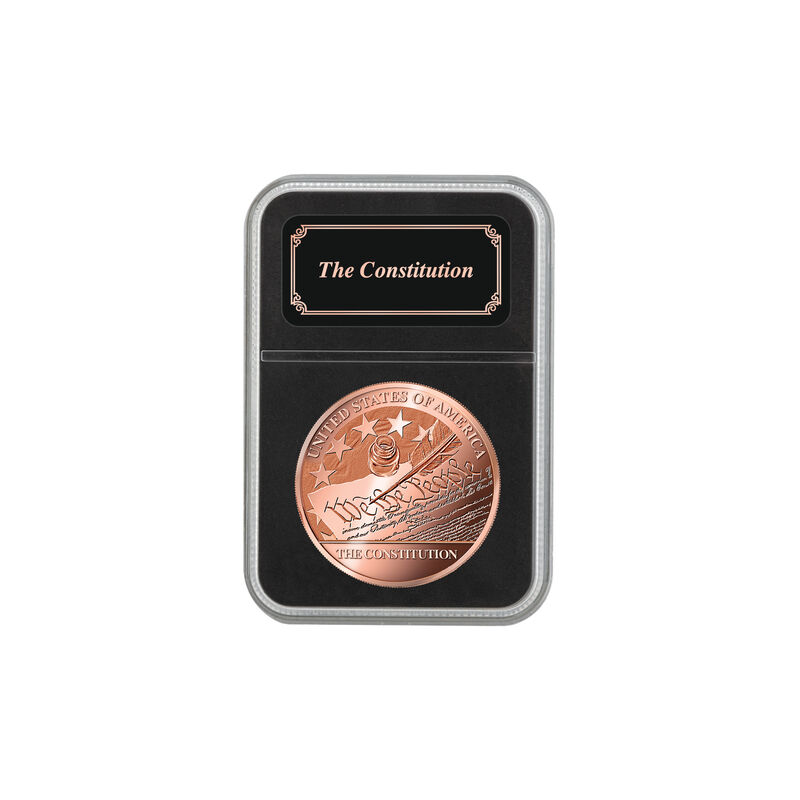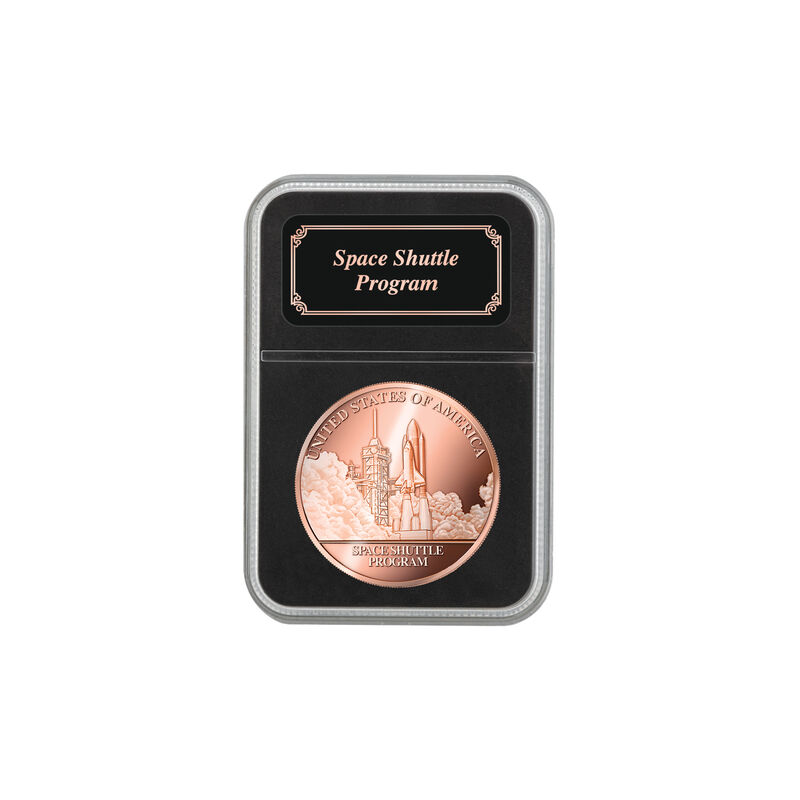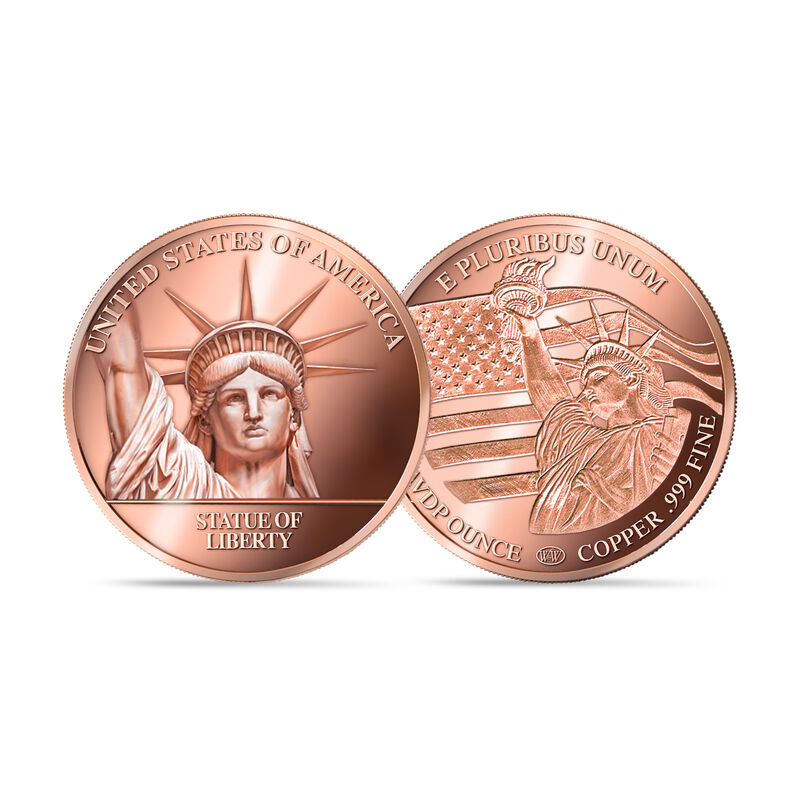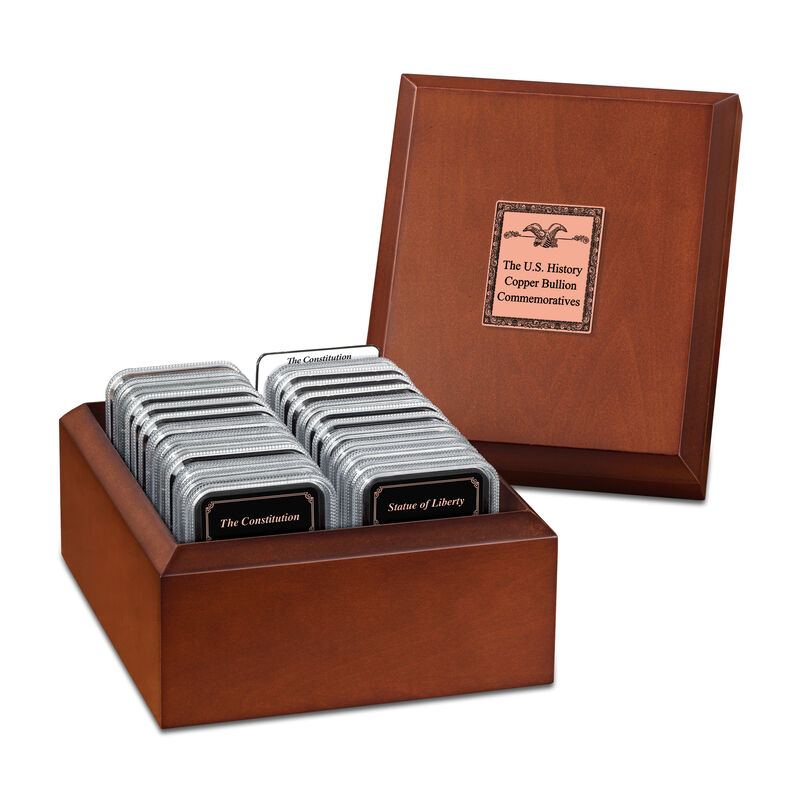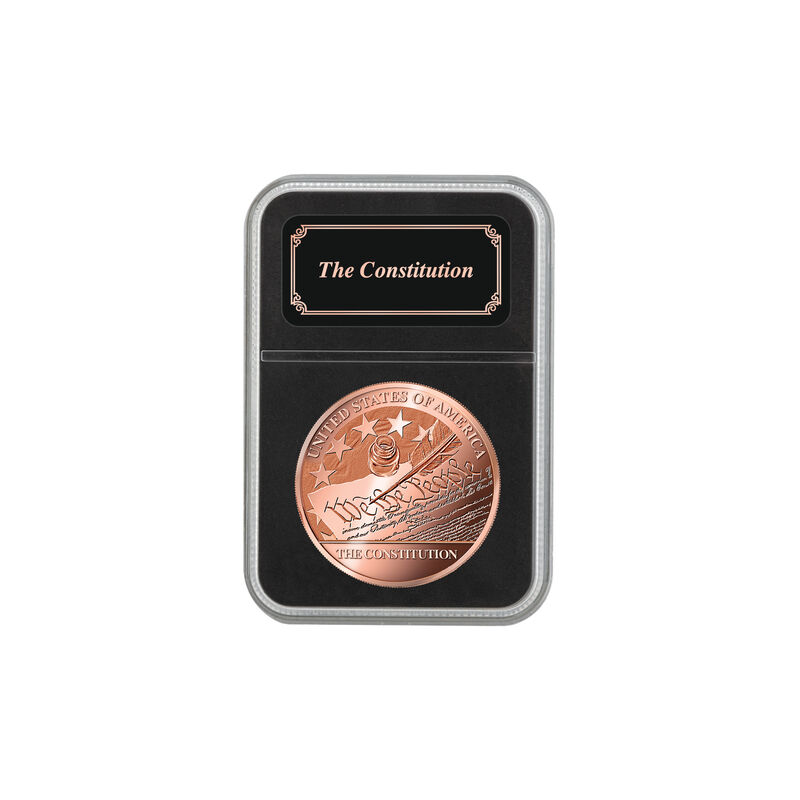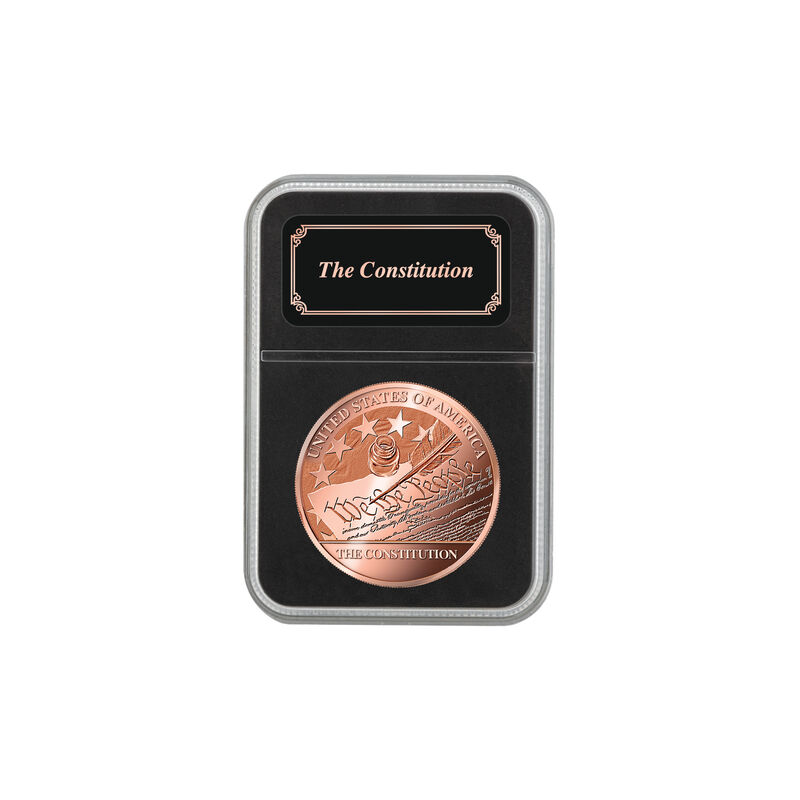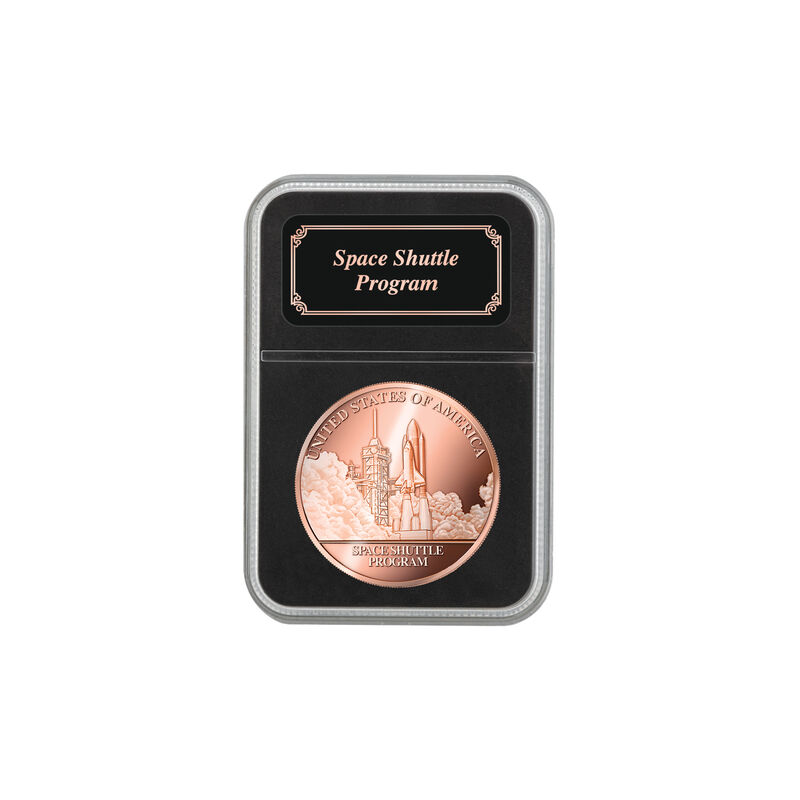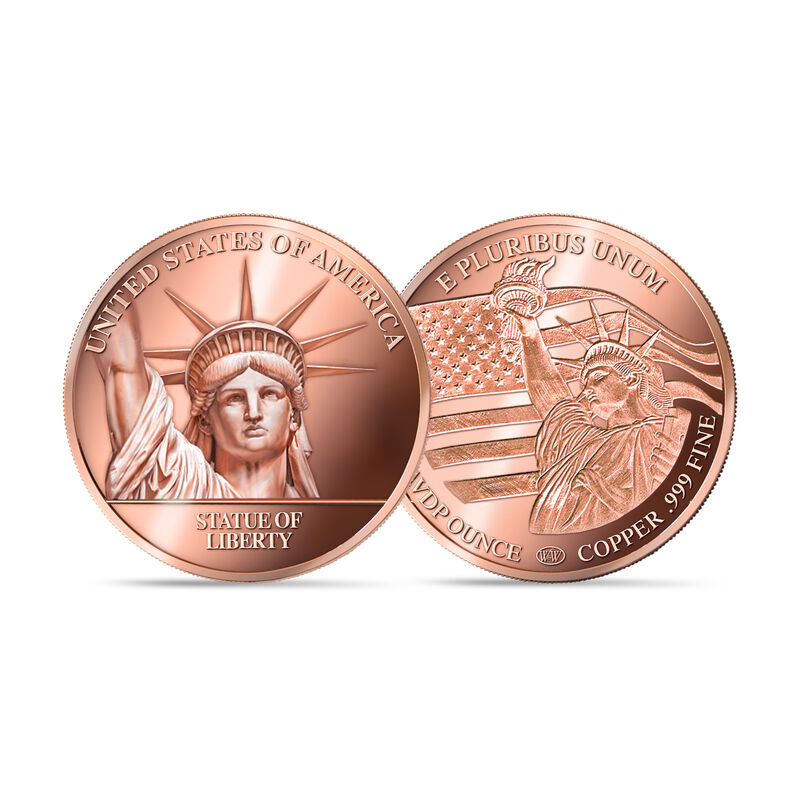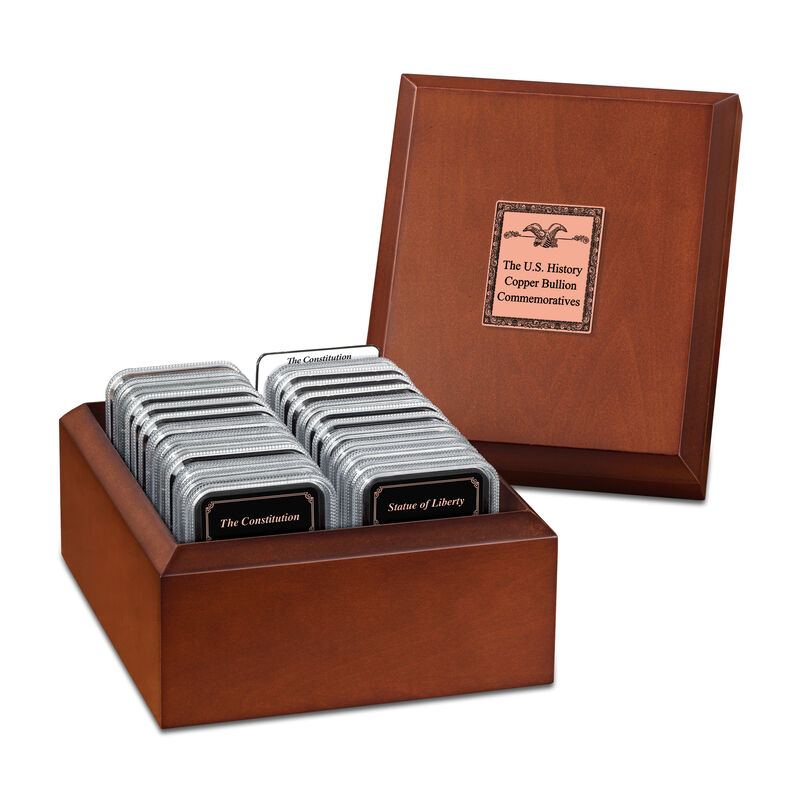 A stunning salute to America…
A magnificent treasury of 25 commemoratives honoring some of the most important moments in U.S. history.
Each stunning proof-quality commemorative in this spectacular series is crafted in one AVDP ounce of pure copper bullion!
Proudly made in America with exquisite artistry and craftsmanship.
Deluxe wooden storage case included at no additional charge.
Show Less
Show More
Now available for pre-order. Ships Feb 2023.
$39.95
per commemorative
You will receive 2 commemoratives every other month and pay for 1 commemorative each month.
Now available for pre-order
The greatest moments in American history…brought to life in the legendary beauty of pure copper.
For nearly 250 years since the signing of the Declaration of Independence in 1776, Americans have led the world in innovation, adventure and the quest for liberty. Our unique national identity has been forged through the centuries by historic moments such as the Gettysburg Address…landmark events like the California gold rush and the civil rights movement…and extraordinary occasions from the era of the Founding Fathers to the Space Age and the modern world.

You are invited to celebrate some of the greatest moments from the first 250 years of American history with a magnificent collection of commemoratives struck in the distinctly American beauty of pure copper. Presenting…The U.S. History Copper Bullion Commemoratives, available exclusively from Willabee & Ward.

Each of the commemoratives in this historic collection is a splendid work of art that is designed, crafted and struck in the United States in one AVDP ounce of pure copper bullion, which is increasingly treasured for its scarcity and beauty. Copper has been renowned for centuries for its use in industry, artistry and coinage. It helped build America in the industrial age…and it was key to American growth and prosperity in the 20th century. In fact, it is one of America's most precious and valuable metals — and it is the perfect metal for commemoratives of such historic importance. Made to the highest numismatic standards, these commemoratives rival the quality and craftsmanship of even the finest U.S. coins.

The price is subject only to possible adjustment if needed for unusual market conditions. You will receive two commemoratives every other month, and the free display case will be sent separately at about the same time as your second commemorative shipment.
Product Specifications:
Commemoratives Included: 25 commemoratives, each struck in one AVDP ounce of pure copper bullion.
Display Material: Wooden
Display Size: 6-¾" Wide x 7-⅜" Deep x 4-¼" High (closed).
Item #:10923-0011