The Symbols of America Silver Commemoratives Collection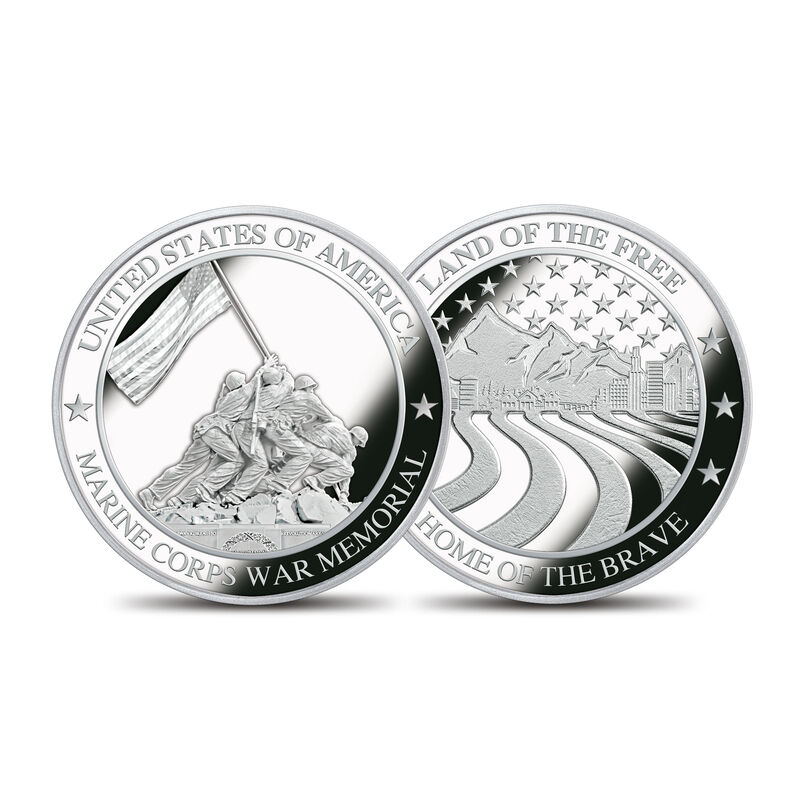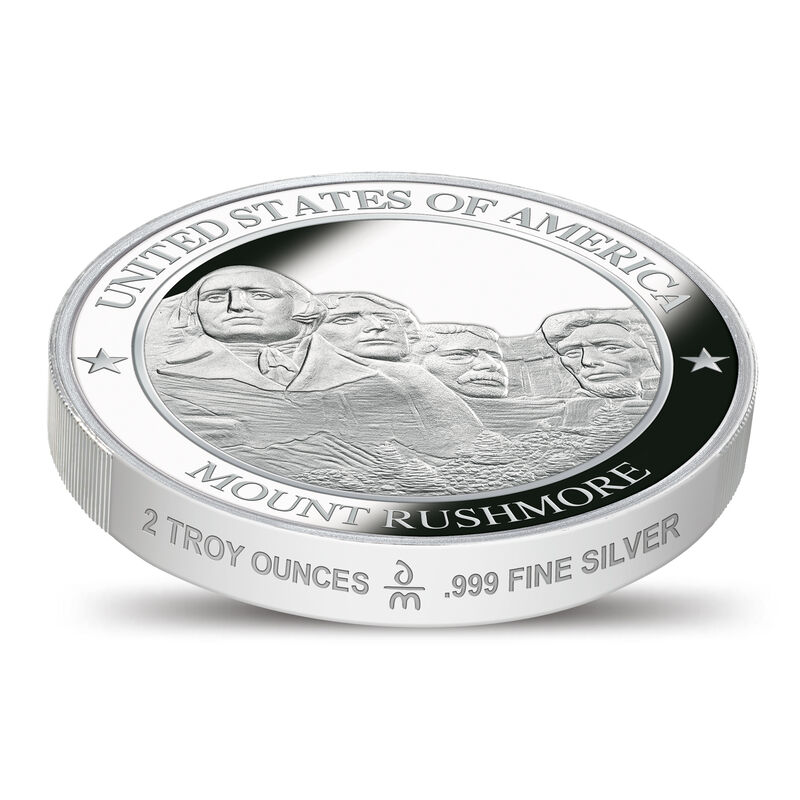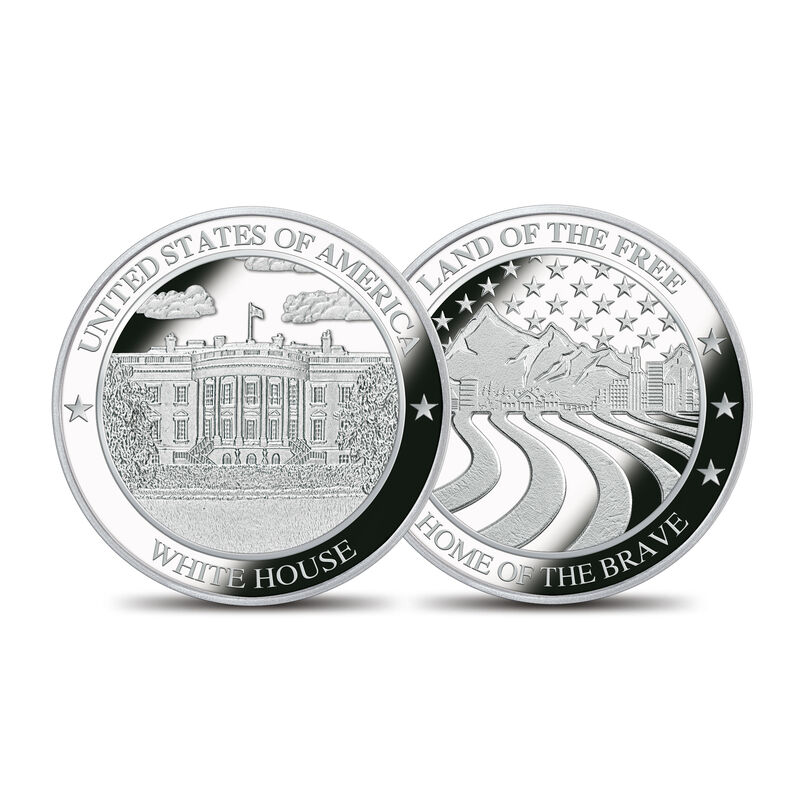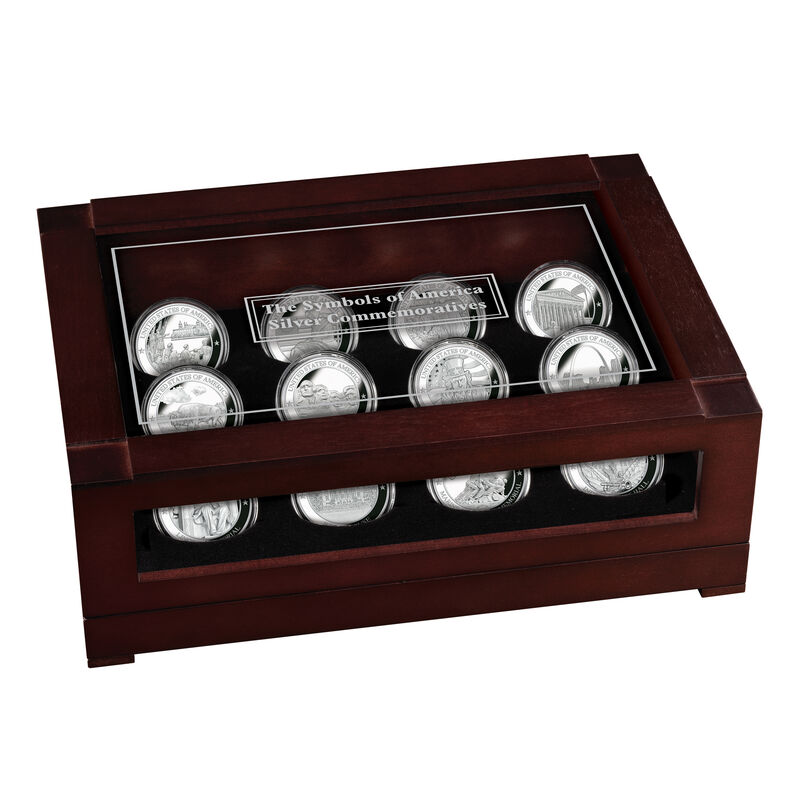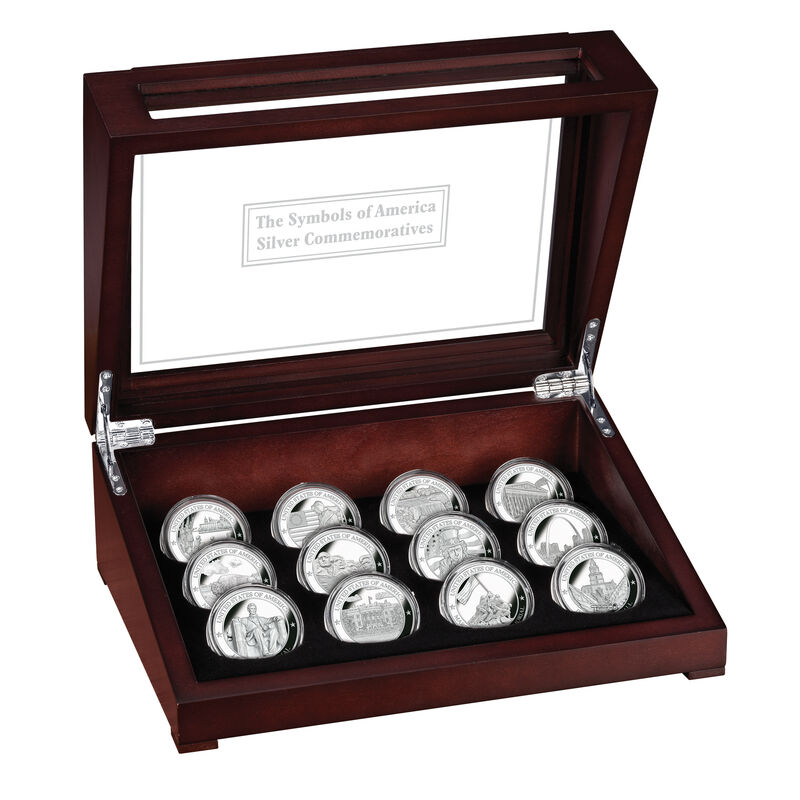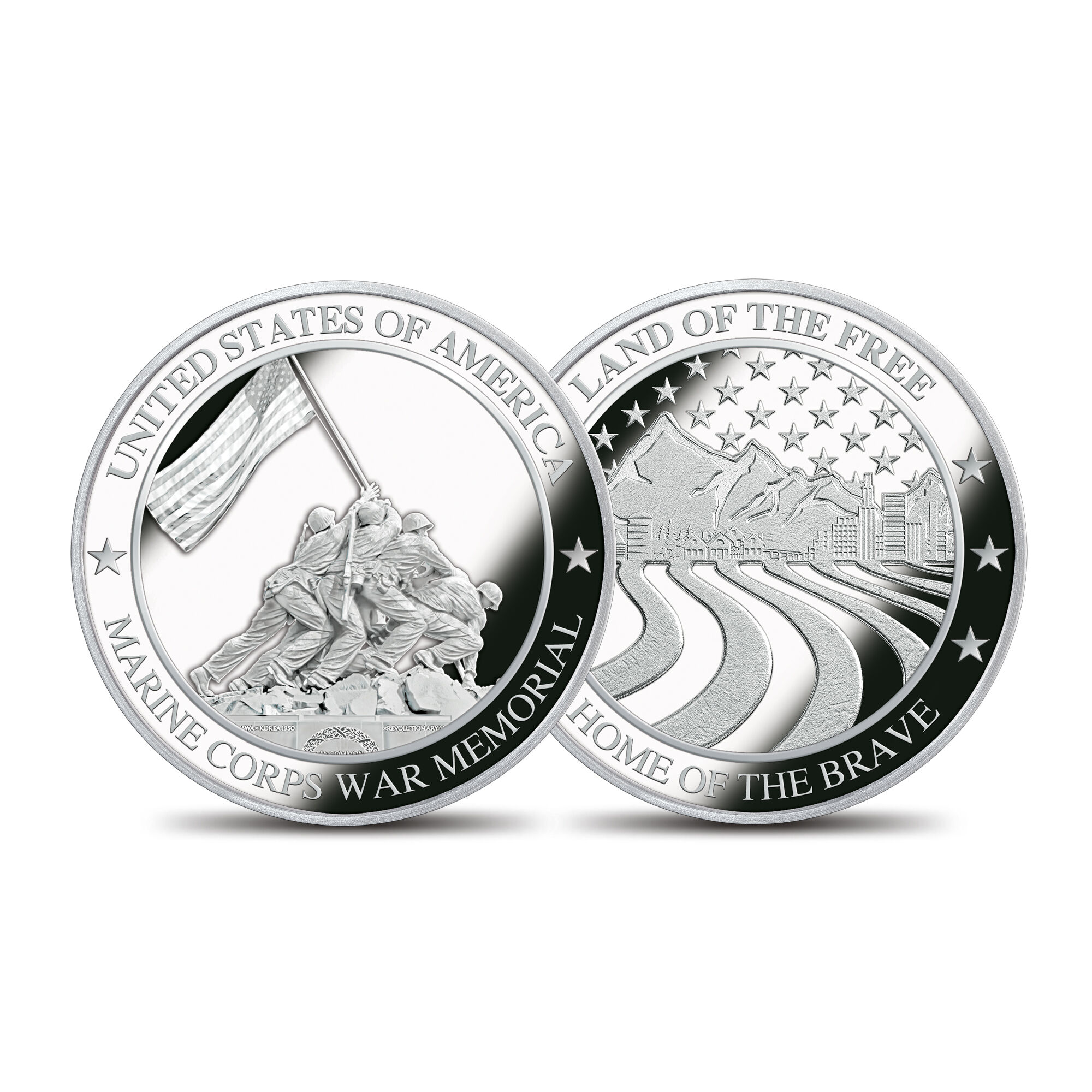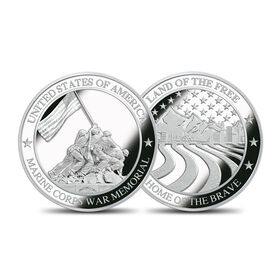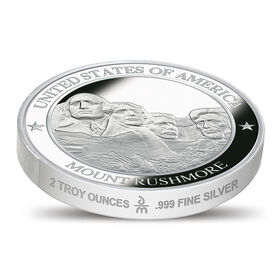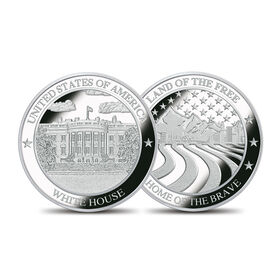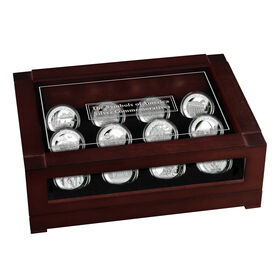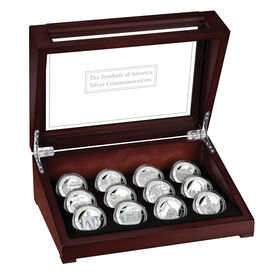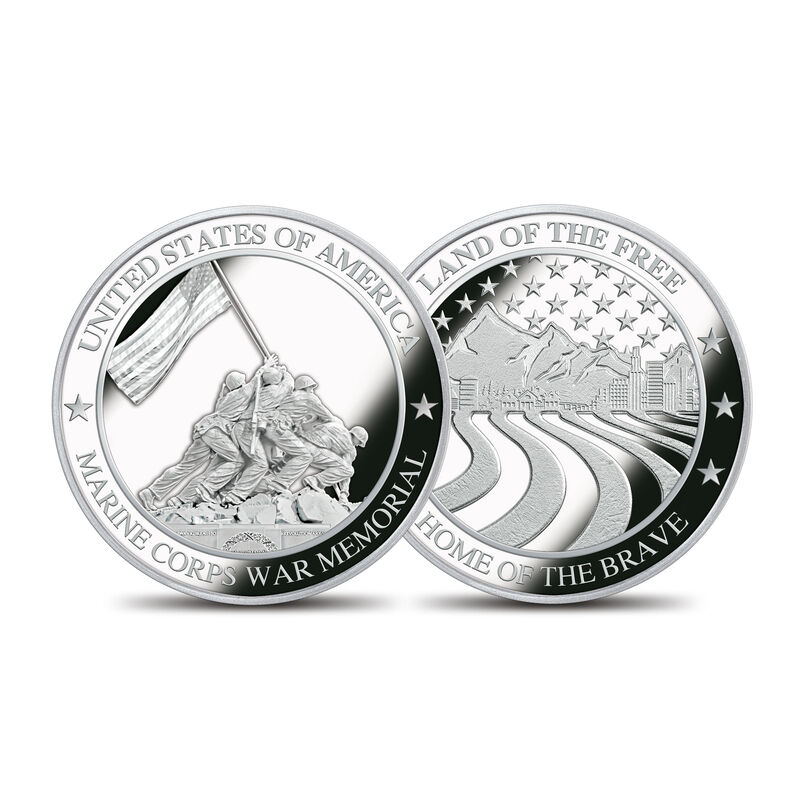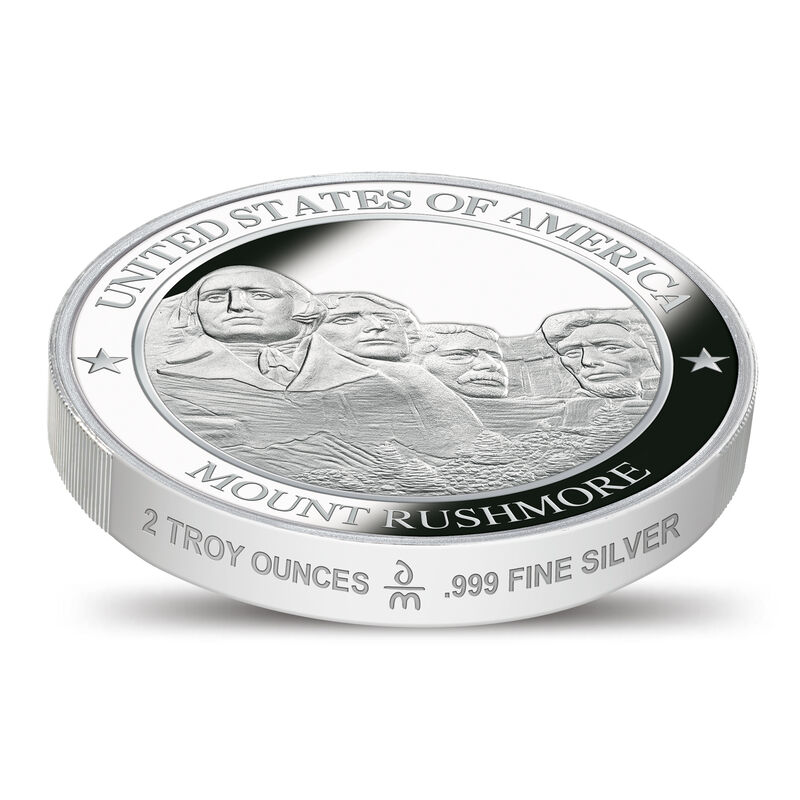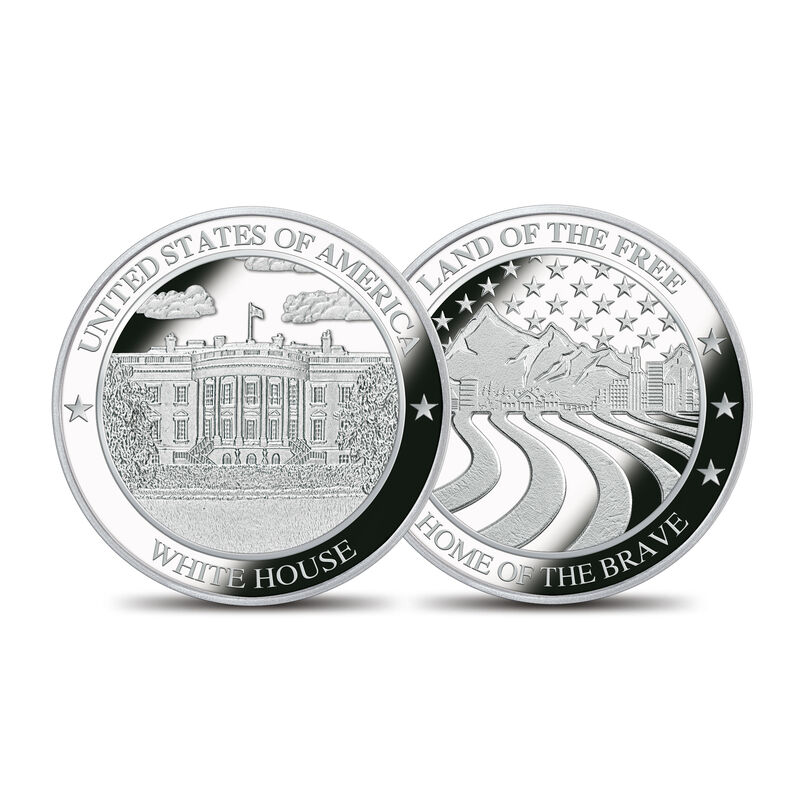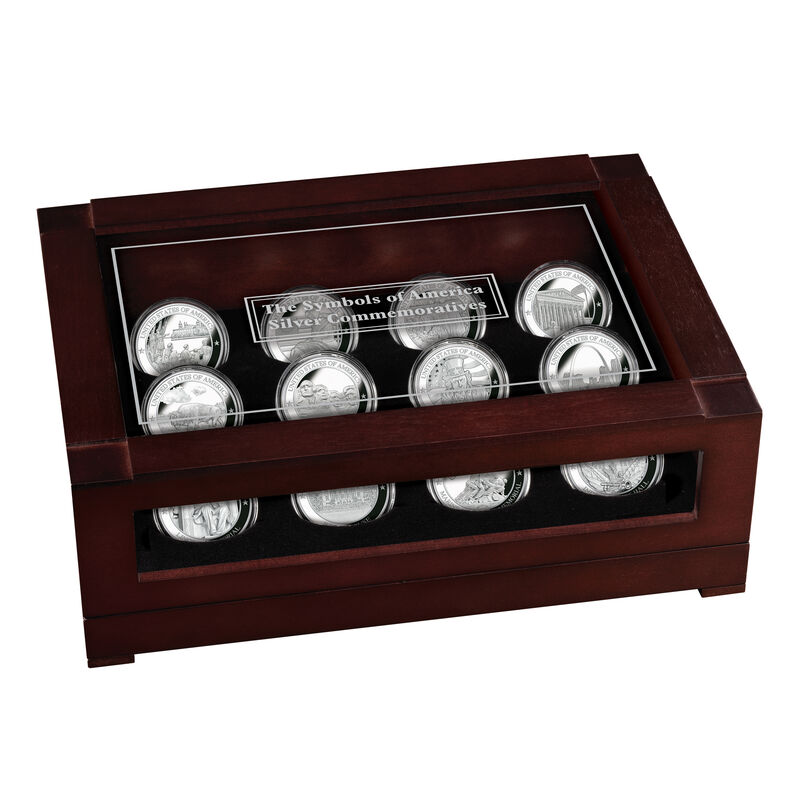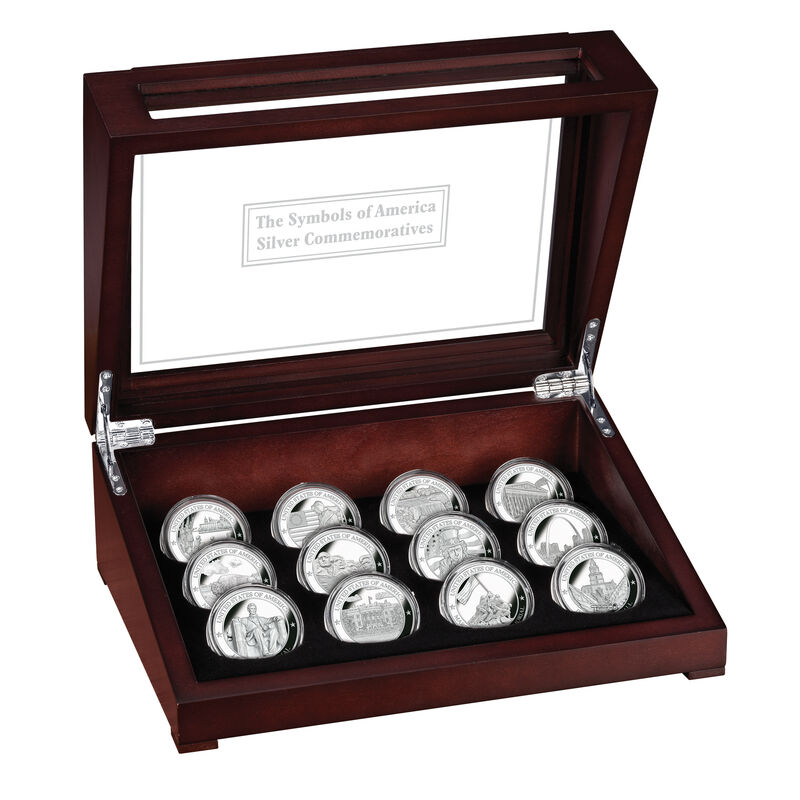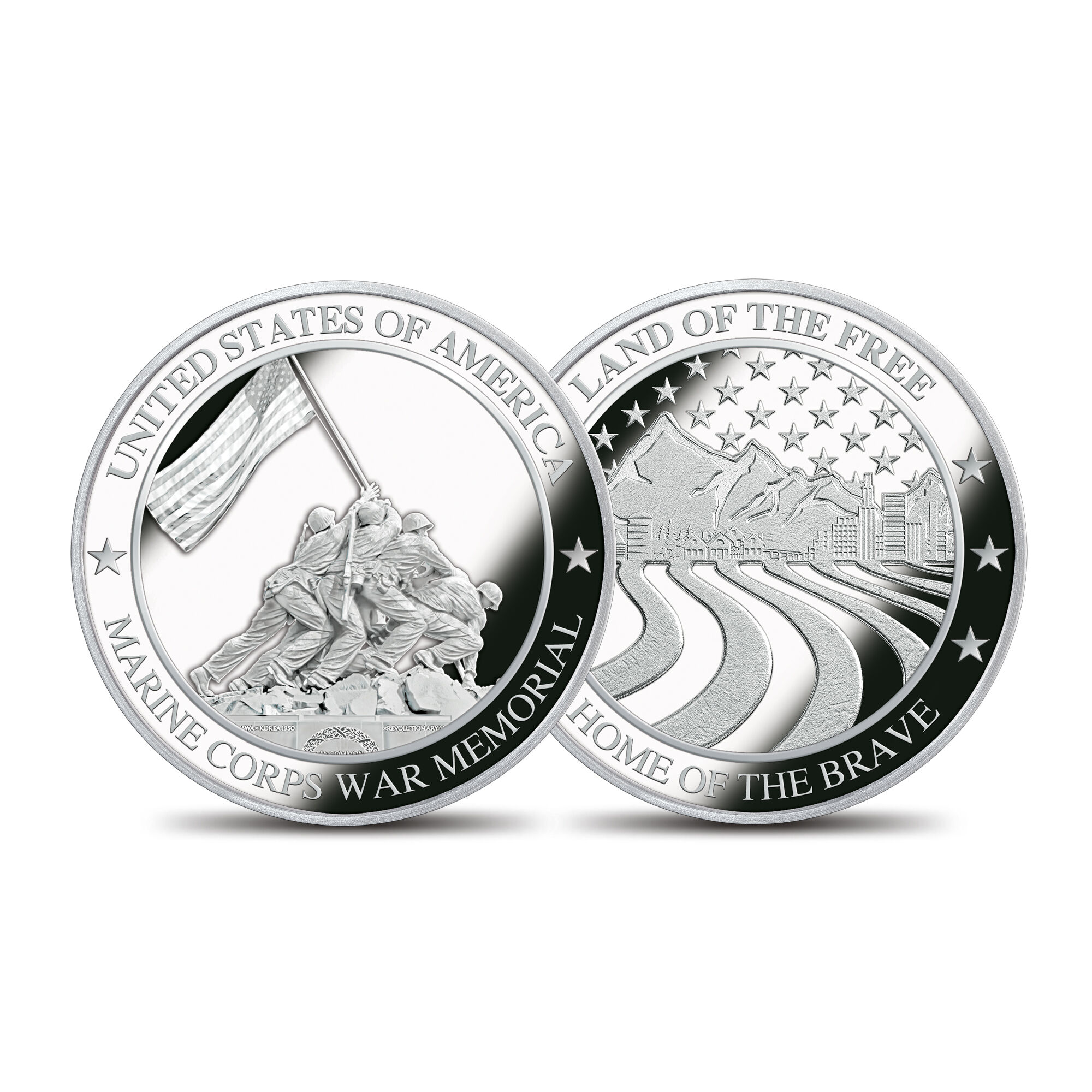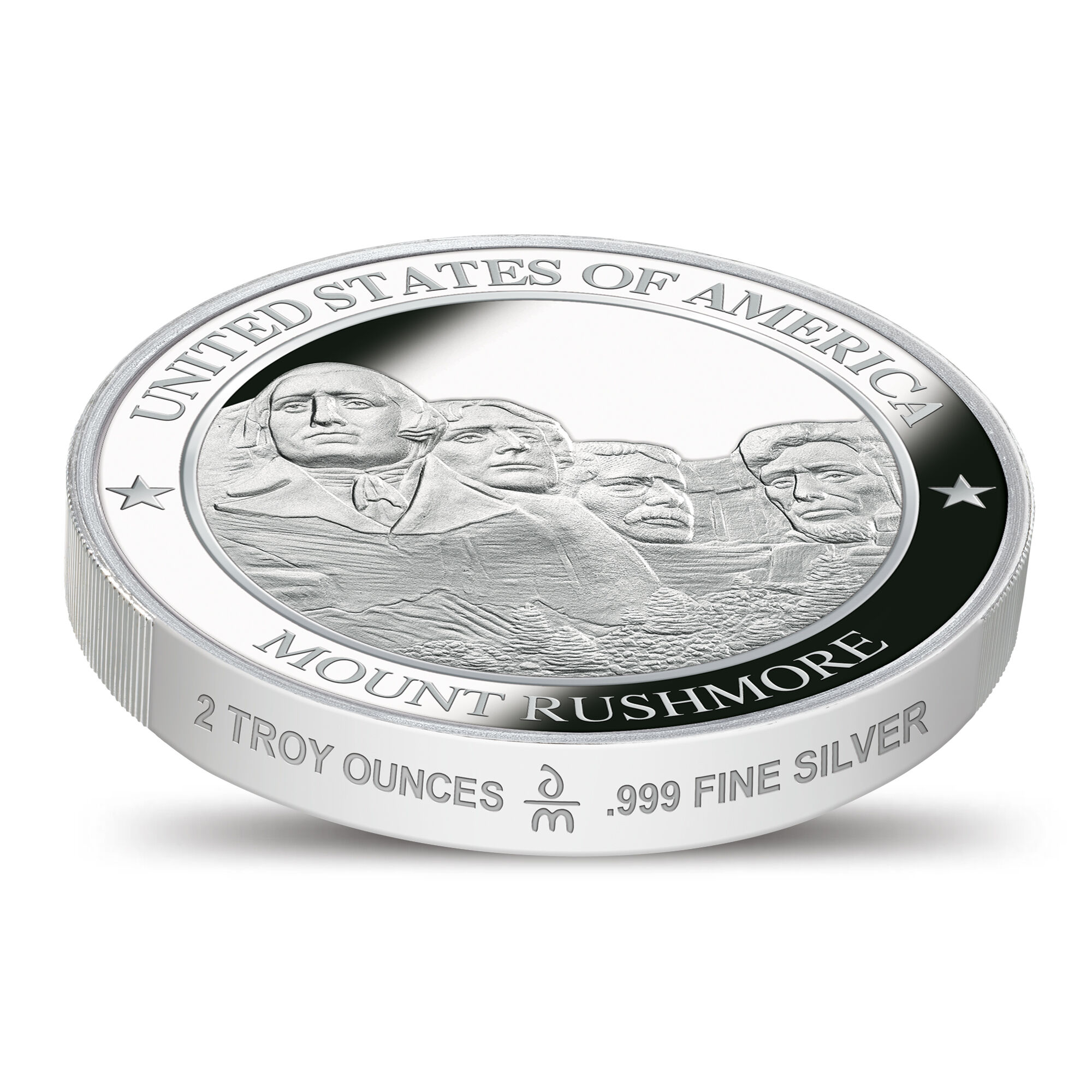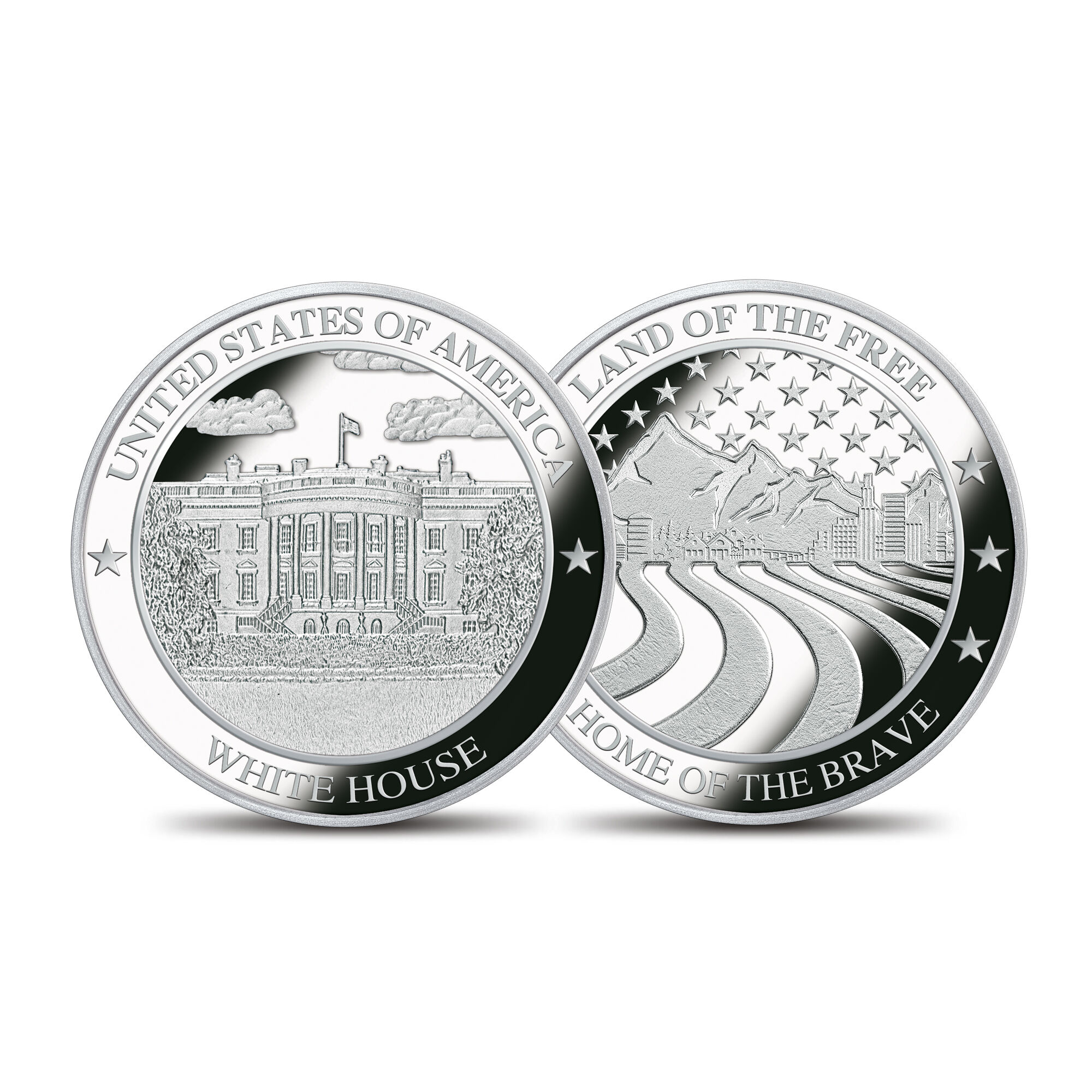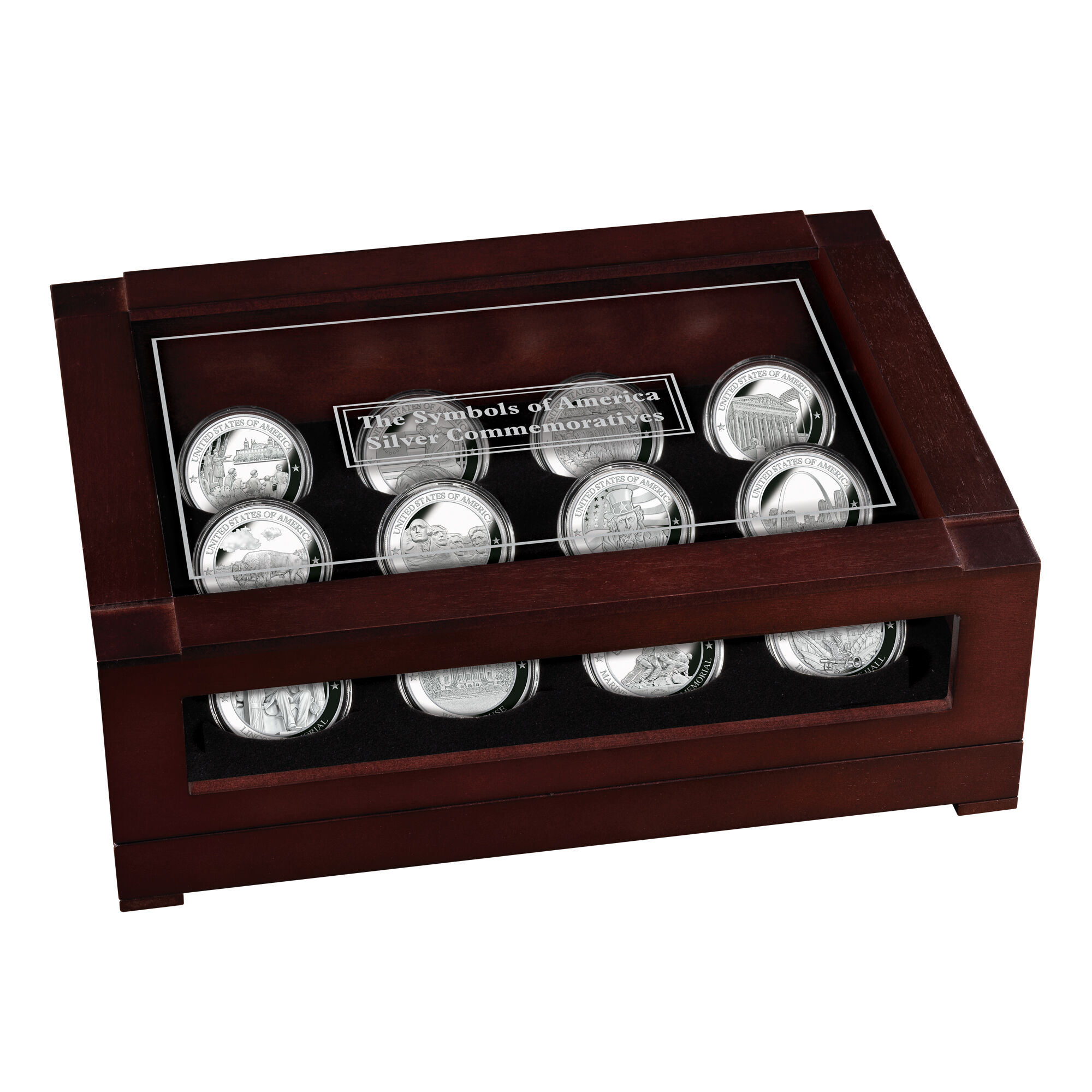 Celebrate America's iconic national treasures…
A remarkable collection of silver proof-quality commemoratives, each minted in 2 troy ounces of pure silver — that's more than two and a half times heavier than a U.S. Morgan Silver Dollar!
Combining the beauty and value of 99.9% pure silver, each two-troy-ounce commemorative is a substantial tribute to some of the country's greatest symbols that capture the ideals of liberty, freedom and democracy.
A custom-crafted glass-topped wooden display case is included at no additional charge.
Made in the U.S.A.!
Show Less
Show More
$159.95
per commemorative
You will receive 1 commemorative every other month.
99.9% silver commemoratives featuring the greatest symbols of America.
For more than 240 years, the ideals of liberty, freedom and democracy have built our nation into the pride of the modern world…a shining light that rewards courage and leadership with the thanks of a grateful people. And standing tall across the centuries and across the entire continent from sea to shining sea are the beloved landmarks, images and monuments that are the very symbols of our national pride…and our national identity.

You are invited to own The Symbols of America Silver Commemoratives, a collection that celebrates America's iconic national treasures, available exclusively from the Danbury Mint. This stunning collection features silver proof-quality commemoratives struck to the highest numismatic standard in two troy ounces of 99.9% pure silver.

As rich in American history and culture as they are in precious silver, each commemorative honors a different symbol of America and is a magnificent work of art in its own right. Your collection includes Mount Rushmore, the Lincoln Memorial, Uncle Sam and many other legendary images that capture the essence of America — from the era of our Founding Fathers to the world of today and our quest to keep alive the dreams of our ancestors.

Each large two-troy-ounce silver proof commemorative is encapsulated in a crystal-clear protective holder that allows you the opportunity to safely examine the exquisite designs on both sides without fear of damage from dust, dirt or fingerprints.

The price is subject only to possible adjustment if needed for unusual market conditions. You will receive one commemorative every other month, and the free display case will be sent separately at about the same time as your second commemorative shipment.
Product Specifications:
Coins Included: Two-troy-ounce Silver Commemoratives
Display Material: Wooden
Display Size: 11" Wide x 8" Deep x 4" Tall (closed)

Item #:6156-0041