Classic American Coinage: The Silver Tributes Collection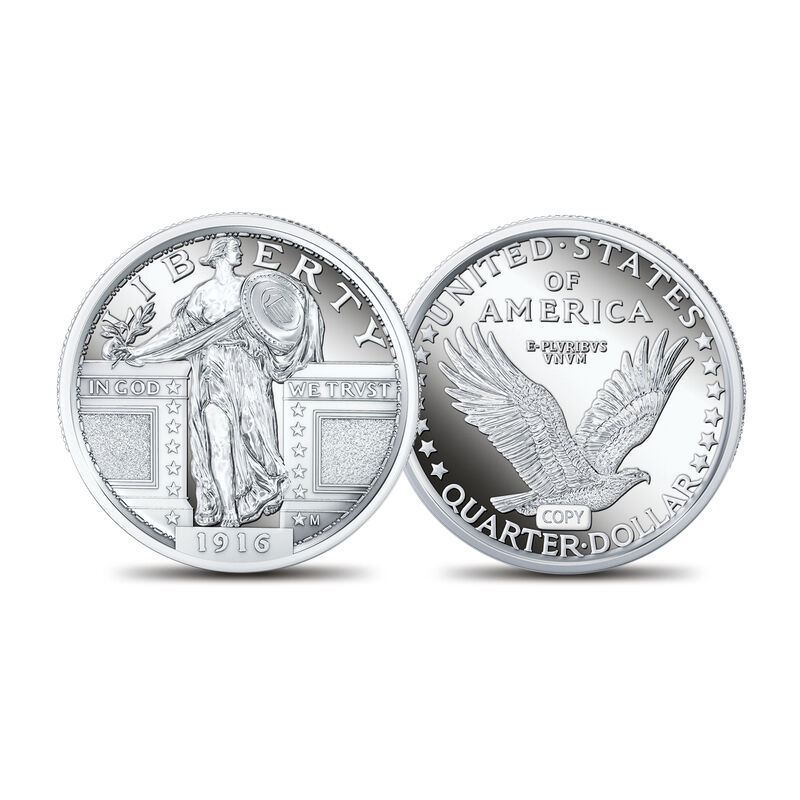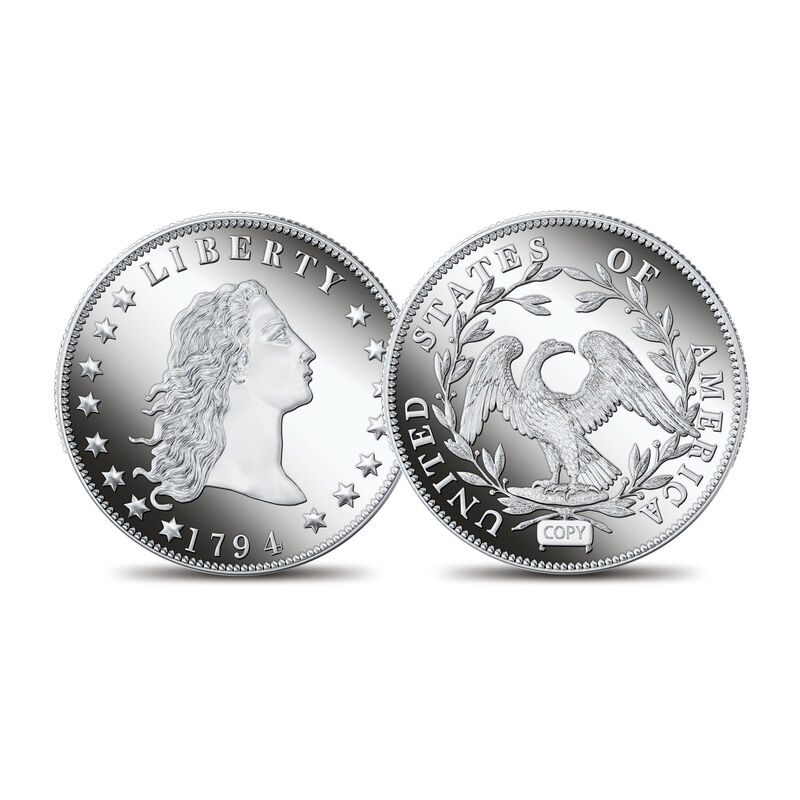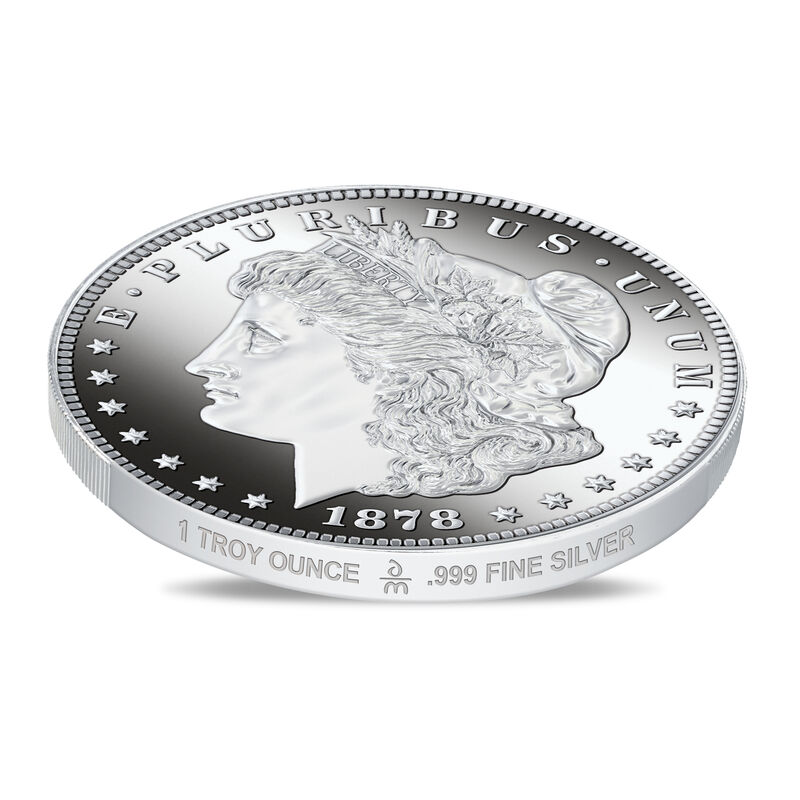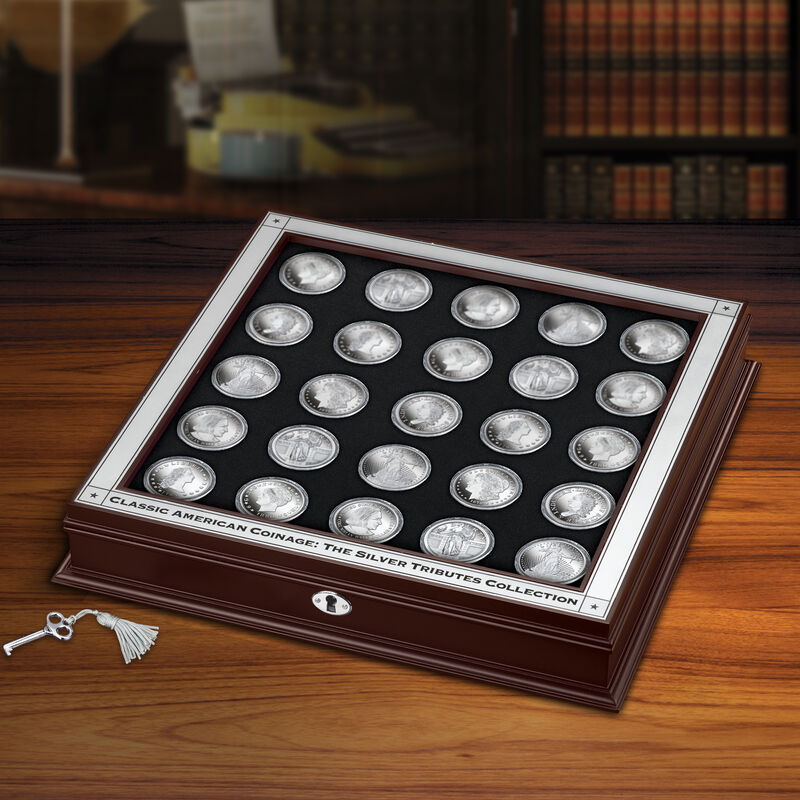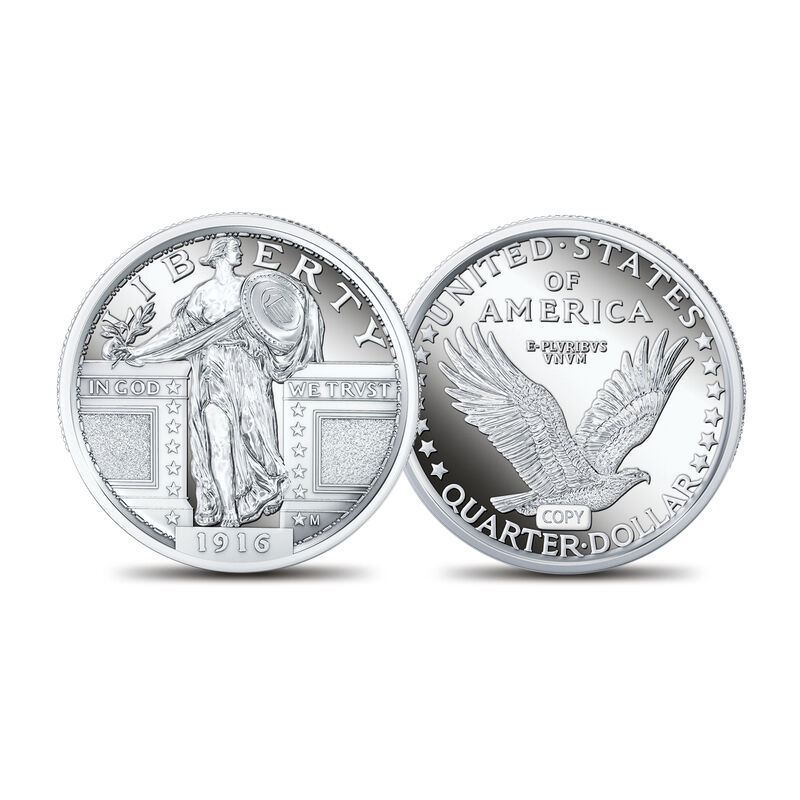 A landmark collection of one-ounce silver bullion commemoratives celebrating three centuries of America's most iconic coins!
The most rare and iconic U.S. coins, replicated in one troy ounce of pure silver – over two troy pounds of silver in all!
Coins replicated in the collection: the 1794 Flowing Hair Silver Dollar; the 1916 Standing Liberty Quarter; the 1933 St. Gaudens $20 Double Eagle; many more collector's favorites!
Minted in America with exquisite artistry and craftsmanship.
Includes a FREE custom-crafted wooden display case.
Attractively priced; convenient to acquire; satisfaction guaranteed.
Show Less
Show More
This product is no longer available.
$74.95
for 1 commemorative
You will receive 1 commemorative each month for the first 3 months. Thereafter, you will receive 2 commemoratives every other month and pay for one each month.
Sorry - this product is sold out and is no longer available.
A stunning 99.9% pure silver tribute to the greatest American coins ever made…
Each exquisite commemorative in this awe-inspiring collection masterfully replicates one of the most famous or valuable coins in U.S. History - the original coins are worth up to $100 million in total! They are struck to the highest numismatic standards in one full troy ounce of 99.9% pure silver, making them even larger and heavier than a U.S. silver dollar.

A collection of this beauty and magnitude deserves only the finest presentation. That's why each silver commemorative is presented in a crystal-clear protective capsule that allows you to safely examine both the front and back designs without fear of damage from dust, dirt and fingerprints. You will also receive a custom-crafted wooden display at no additional charge at about the same time as your second shipment. Featuring a lockable glass lid and elegant black flocking, it is the perfect showcase for the collection.
Product Specifications:
Coins Included: 25 One Troy Ounce Silver Commemoratives
Display Material: Wooden
Display Size: 15" Wide x 15" Deep x 3.5" High (closed)
Item #:6812-0013