Presidential Dollar Rolls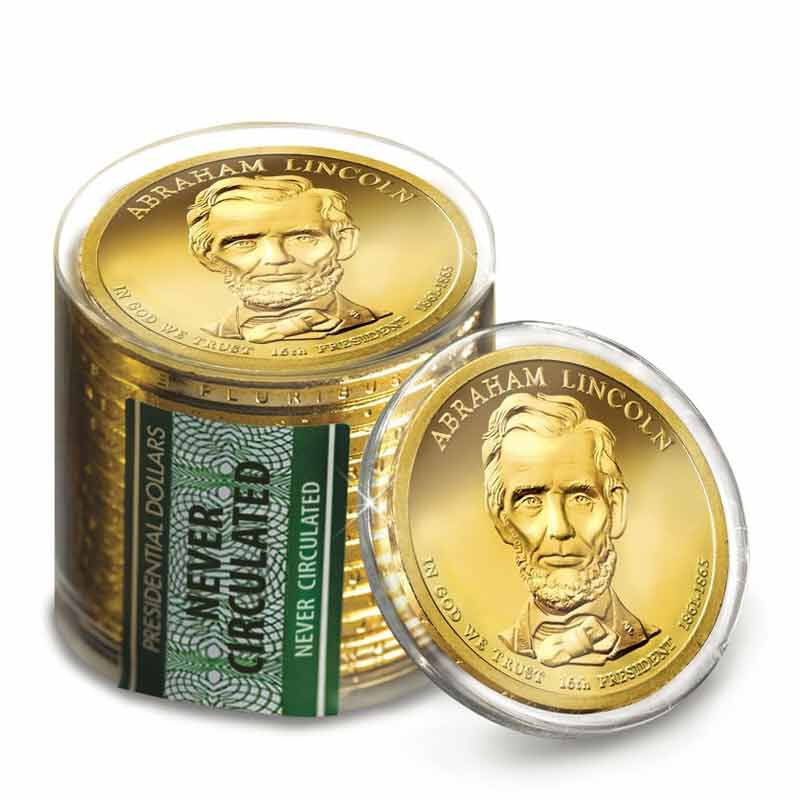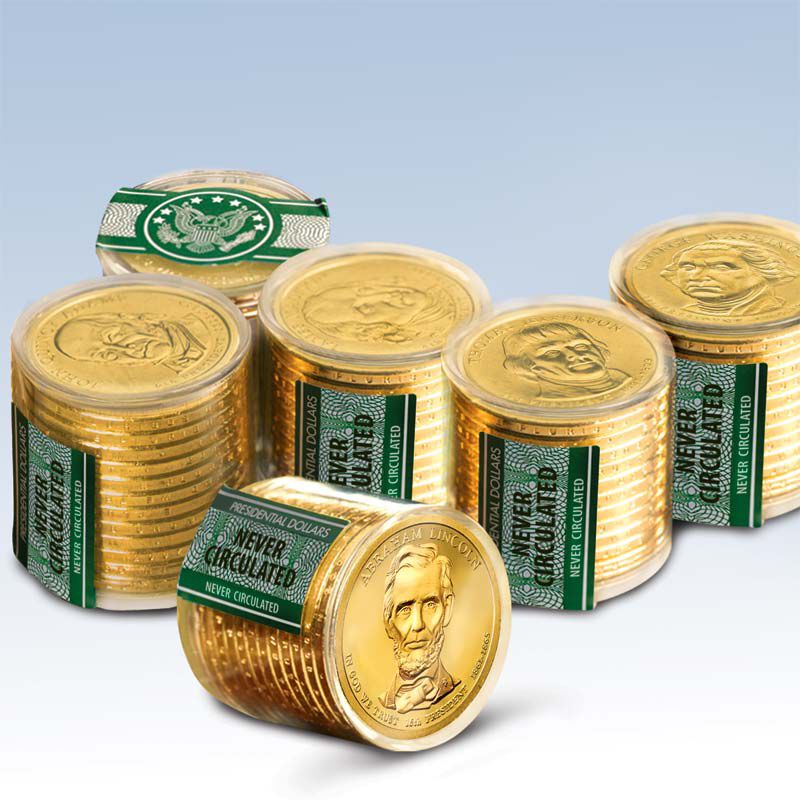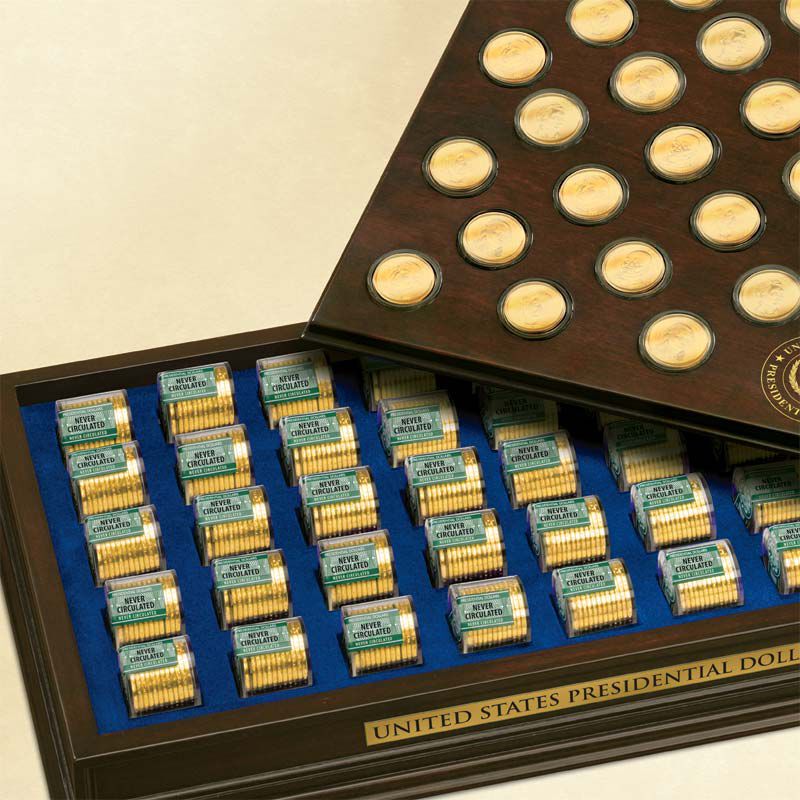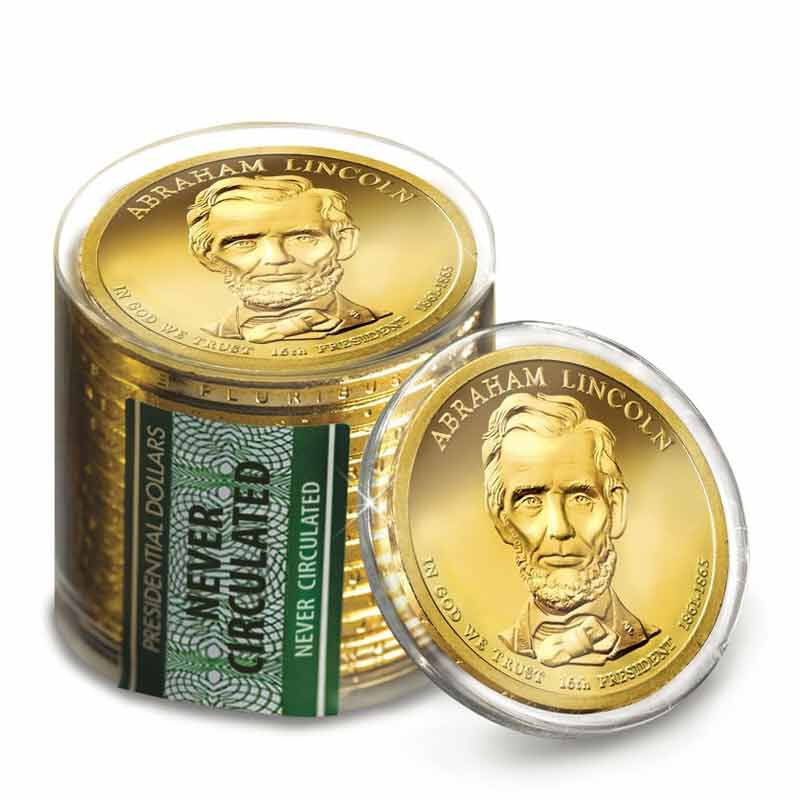 Now that this landmark series has ended, we are releasing the last remaining stock of never-circulated Presidential Dollars. EVERY President! EVERY year of issue!

Only a limited number of collections remain. Once the last few coins are gone, they're gone forever.
The U.S. Presidential Dollars series ended in 2016 — and many collectors were shocked to discover they had missed out on one of the greatest collections in American history. But now, you can take advantage of this special LAST CHANCE offer to acquire a personal treasury of these historic coins…while limited supplies last!

The U.S. Presidential Dollars series is widely acclaimed as one of America's most important coin programs…and now, you can own not just one or two of these prized coins but sealed Collector Rolls of 12 never-circulated coins for every President in the series and every year of issue. Plus, you will receive a Bonus Coin to bring the total to 13 coins per President issued by the U.S. Mint.

You will receive the highly sought-after "Founding Fathers" first-year issues including George Washington, the first President…the most popular Presidents such as Abraham Lincoln, John F. Kennedy and Ronald Reagan…the Presidents who transformed America like Thomas Jefferson, Theodore Roosevelt and Franklin D. Roosevelt…the George H.W. Bush dollar coin which was approved in 2020 for strictly limited release under special Congressional legistlation...and many more.

The series was limited to deceased Presidents, and you will own all 40 coins for the most complete collection possible. Best of all, every coin in every roll is preserved in the coveted never-circulated condition preferred by collectors. You will also receive a FREE custom-crafted display case with your third shipment to house your stunning collection.
Show Less
Show More
RESPOND NOW and you are guaranteed:
A complete collection of U.S. Presidential Dollars honoring each and every deceased President, from the inaugural George Washington coin issued in 2007 to the final coin, George H.W. Bush, issued in 2020 by special Congressional legislation.
12 of these coveted Presidential Dollars per issue in the series, in gem-brilliant, never circulated condition and sealed in custom collector rolls.
The rarely seen "Founding Fathers" first-year issues from 2007 that most Americans will never see, plus the scarcest Dollar ever minted -- the 2013 Woodrow Wilson dollar.
Features every legendary President in the series, including Lincoln, FDR, Kennedy and Reagan.
BONUS COIN! A 13th coin for each President protected in a crystal-clear capsule.
FREE DISPLAY! An exquisite custom wooden display chest that will be sent along with your third shipment.*
RISK FREE! You can cancel and return any unwanted shipment within 90 days for a full refund.



Act now to acquire this extraordinary collection!
Product Specification

Coins included: 12 never-circulated coins plus a BONUS COIN for every President
Display: Wooden display
Display size: 18" long x 11-1/4" tall x 2-1/2" deep.

*The FREE display holds up to 45 coins and rolls. Presidential dollar coins have been minted honoring the 40 deceased presidents. The Danbury Mint offers specially commissioned presidential medals for the remaining 5 presidents to complete the top of the display.


Item #:8682-0255