The Roman Empire's First Coins of Christianity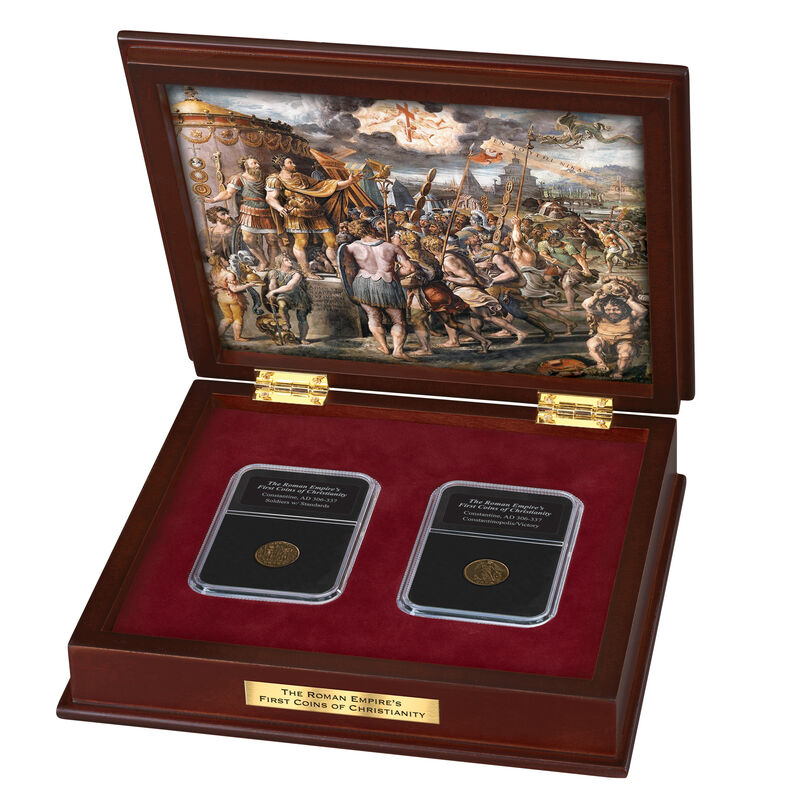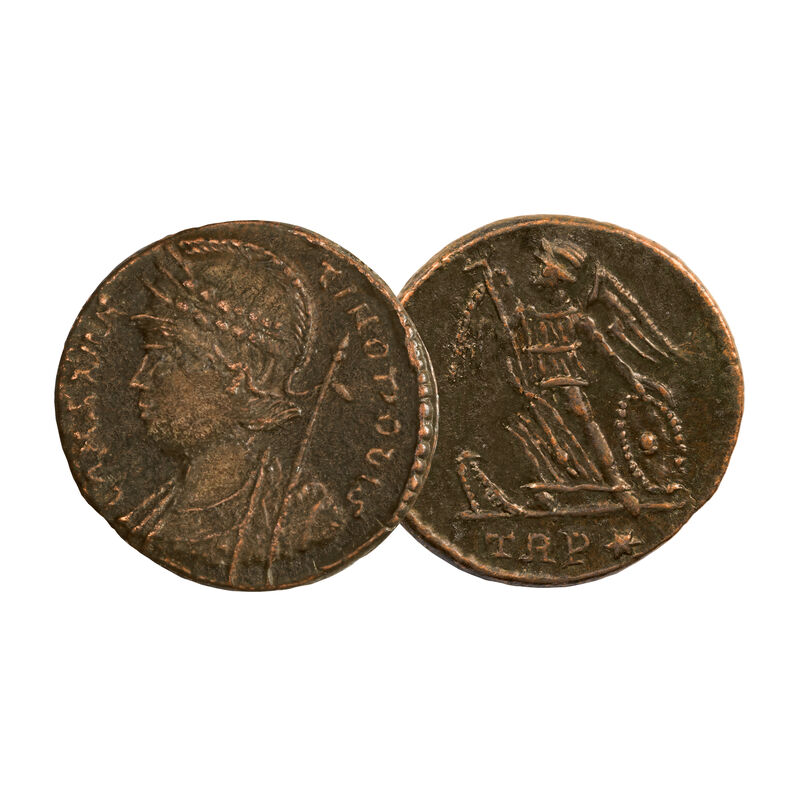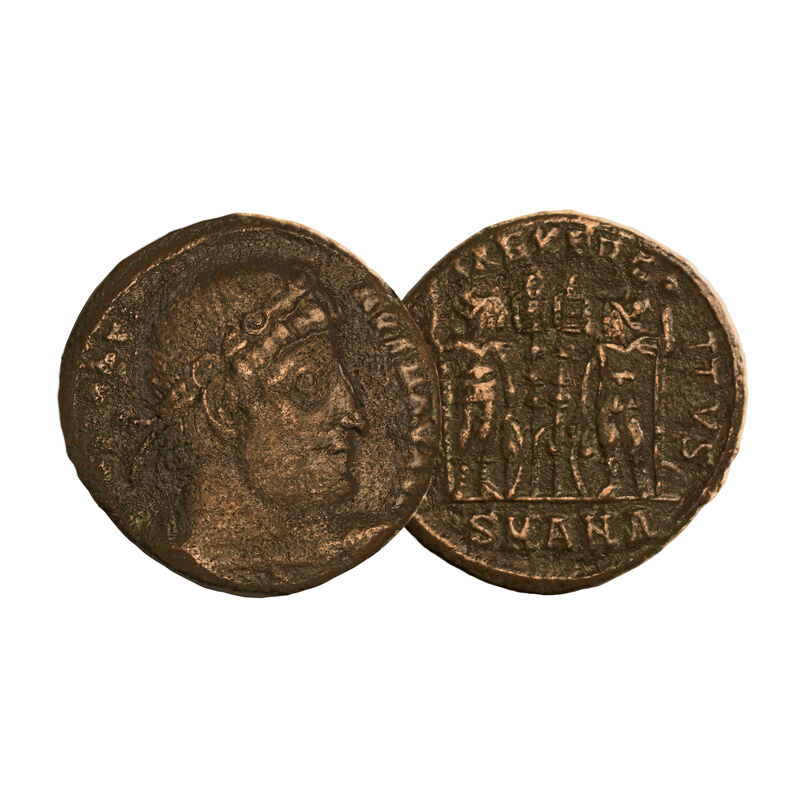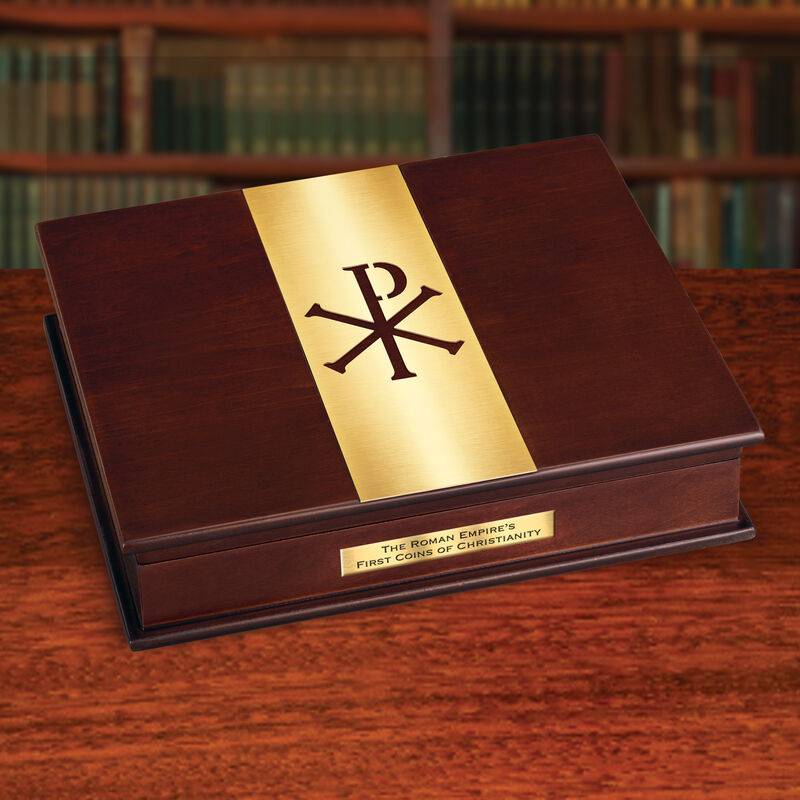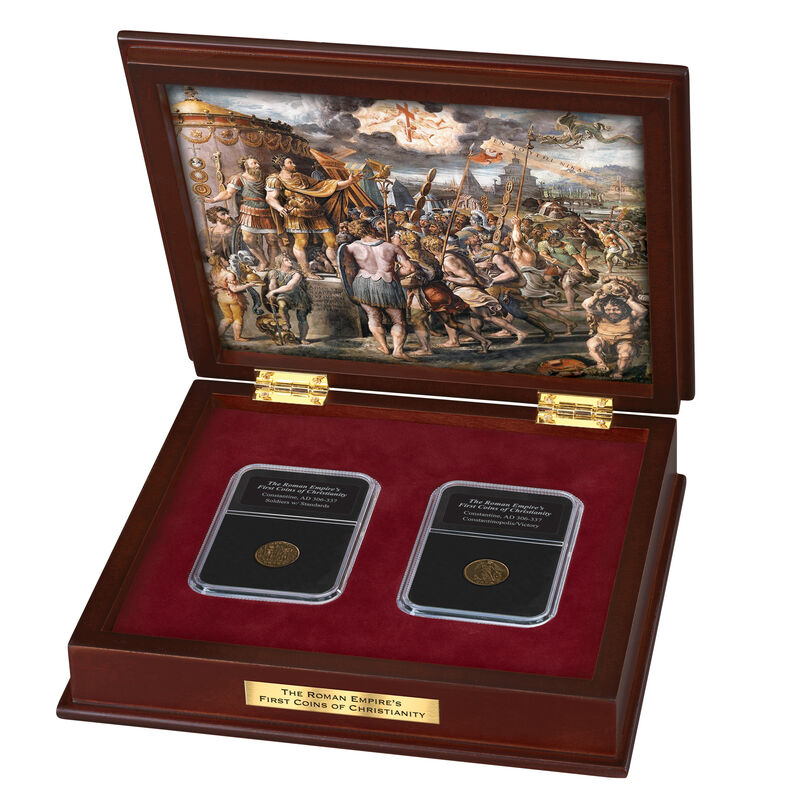 Minted during the reign of the first Christian Roman Emperor, Constantine the Great…
A historic set of ancient hand-struck bronze coins presented in a stunning display.
The two ancient Roman coins in this incredible set take you back to the early history and heritage of Christianity…the very beginnings of a movement that has made it the world's most dominant religion.
Both coins were struck more than 1,600 years ago in the early 300's during the reign of Constantine the Great, and one of the coins is celebrated as the first in history to show the image of an angel.
Showcased in a spectacular wooden display chest that features Christian symbols and artwork depicting Constantine's vision of a cross, which sparked his conversion to Christianity.
Attractively priced; convenient to acquire; satisfaction guaranteed.
Show Less
Show More
Each ancient coin was struck by hand… so no two are exactly alike!
Few events in world history have made such a lasting impact as Constantine's conversion to Christianity, and few people can ever own a genuine relic that dates back to this remarkable moment. But now, you can hold history in your hands, with…The Roman Empire's First Coins of Christianity, featuring two genuine coins issued by Constantine the Great over 1,600 years ago — and which are rarely seen outside of museums and prestigious private collections.

Available exclusively from the Danbury Mint, the set is presented in a magnificent display case that is the perfect accompaniment to these timeless artifacts. The outside includes the "Chi Rho" symbol that combines the first two letters of Christ's name in Greek (XP) and that served as Constantine the Great's heraldic religious badge that was hung on his battle flag; the inside features the magnificent Vatican painting "The Vision of the Cross" that tells the inspiring story of Constantine the Great and the moments leading up to his conversion to Christianity.
Product Specifications:
Coins Included: Two hand-struck ancient Roman bronze coins issued by Constantine the Great
Coin size: Varies; coins range from approximately 15 mm to 19 mm.
Display: Custom crafted wooden display featuring the "Chi Rho" symbol on top, and the famed Vision of the Cross painting on the interior, depicting Constantine's dramatic conversion to Christianity in A.D. 312.
Display Size: Approximately 8" Wide x 7" Deep 1-1/2" Tall (closed).

No two hand-struck coins are exactly alike. Designs of the coins that you receive may vary slightly from the ones shown.
The Danbury Mint is a private agency not affiliated with the U.S. Treasury® or any government agency.
Item #:6661-0015